Bread is an essential diary product that people rely on for daily meals.
It has been a key element of many civilizations' diets throughout recorded history and one of the earliest human-made delicacies, dating back to the birth of agriculture.
The list below contains the best bread suppliers in the world!
List Of Wholesale Bread Suppliers
Glenroy Bakery
Lawleys
Bread Alone Bakery
Chabaso
Balthazar Bakery
Blue Duck Bakery Cafe
Galis Bread
Bakery De France
Cosbread
Bimbo Bakeries USA
1. Glenroy Bakery
Glenroy Bakery is a one-stop-shop for all your bread needs, with over 50 years of experience operating as a wholesale bread supplier to a variety of Victorian school canteens, factory canteens, cafés, take-away businesses, and caterers.
Aside from being a proven and trusted wholesale bread provider, they also bake a wide variety of savory delicacies such as wholesale pies, savory finger food, and pizzas. 
Contact Info:
Phone: (03) 9312 8600 / (03) 9306 6195
Email: [email protected]
Website: https://www.glenroybakery.com.au/
Address: 17 Blenheim Street, Glenroy VIC 3046
2. Lawleys
Lawley's Bakery Cafe is a classic European cafe, serving terrific coffee and tasty cafe-style meals every day, as well as fresh bread and baked products from the in-house bakery.
Their extensive breakfast and lunch menu includes homemade soups, salads, sandwiches, burgers, and bagels.
Contact Info:
Phone: 9444 8886
Email: [email protected]
Website: https://lawleys.com.au/wholesale/
Address: 37 Truganina Road, Malaga 6090.
3. Bread Alone Bakery
Bread Alone Bakery was established in 1983 and has been baked with organic grains.
Its mission is to provide honest food, promote wealth for its clients, and reduce additional environmental damage.
They want to set a good example by reaching out to more people and feeding them generous meals through donations!
It's been 37 years, and you can join them by buying their products or donating too!
Contact Info:
Phone: (845) 657-3328
Website: https://www.breadalone.com/
Address: 2121 Ulster Ave, Lake Katrine, NY 12449.
4. Chabaso
Their creator, Charles Negaro, is still engaged at Chabaso and remains as enthusiastic about delicious bread and bold ideas as ever.
He is now focusing exclusively on healthful bread, particularly for schoolchildren.
Their no-shortcuts, long-fermentation bread is now available across the East and in stores nationally, including the Rocky Mountains.
They make and flash freeze our bread to keep it fresh.
Contact Info:
Phone: 203-562-9007
Email: [email protected]
Website: https://www.chabaso.com/
5. Balthazar Bakery
Balthazar Bakery is a bakery enterprise and has been preparing bread and morning pastries for the tables of Balthazar.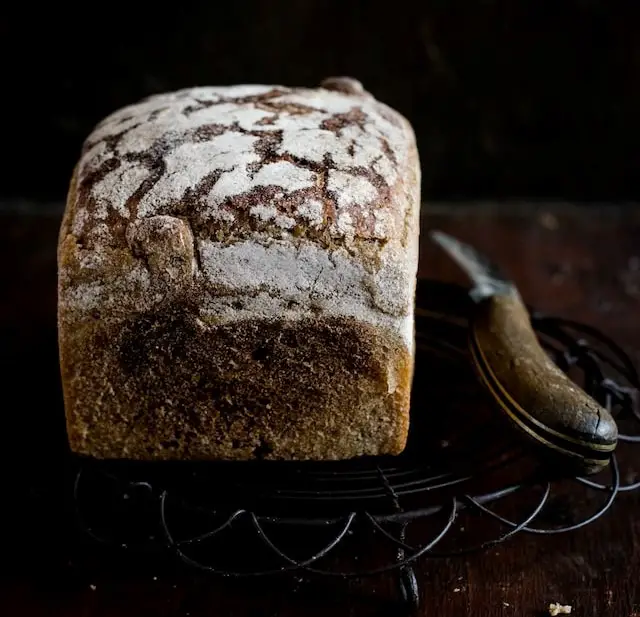 They have also transported the products every night to select restaurants, cafés, and businesses across the New York metropolitan region since 2000.
Their product line and distribution have expanded, but their dedication to high craftsmanship remains unchanged.
Contact Info:
Phone: 201.503.9717 
Email: [email protected] 
Website: https://www.balthazarbakery.com/
6. Blue Duck Bakery Cafe
Blue Duck Bakery Cafe is owned by Keith Kouris, a professional baker, and a graduate of the French Culinary Institute's International Bread Baking Program, who oversees and directs the daily production of our bakery goods.
Their bakeries produce a classic range of pastries, cookies, cakes, pies, and bread.
All of their goods are handcrafted using the best ingredients. 
Contact Info:
Phone: 631-333-2060
Website: https://blueduckbakerycafe.com/
Address: 130 Front Street, Greenport, NY 11944.
7. Galis Bread
Galis Bread believes in the power of delicious bread. Their menu and community have expanded alongside us, but our beliefs have not. 
Their bakers take the time to produce our bread, pastries, cakes, and breakfasts. They use the finest ingredients, exquisite processes, and decades-old recipes.
Contact Info:
Website: https://gailsbread.co.uk/
Address: 128 Wardour StreetLondon, W1F 8ZL.
8. Bakery De France
Bakery De France is used by combining our unique techniques with better ingredients in a temperature-controlled environment, each bread can ascend and develop naturally, resulting in a golden top and soft texture.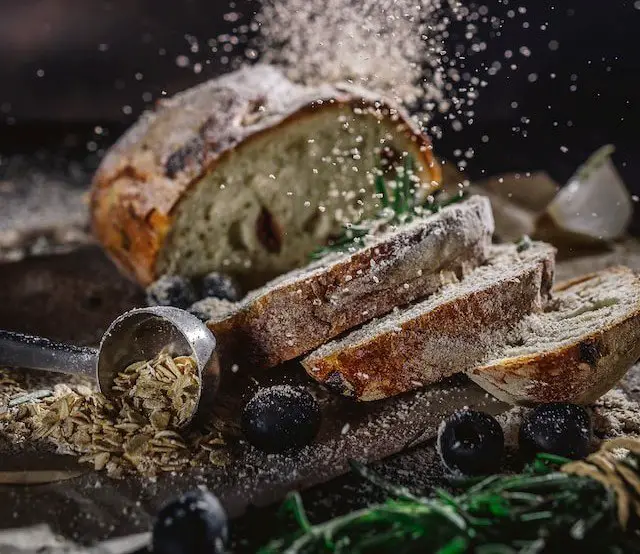 They are a well-known company that relies on amazing techniques to produce great bread!
Contact Info:
Phone: 800-888-2331
Website: https://www.bakerydefrance.com/
Address: 8400 Bakery Way, Frederick, MD 21701.
9. Cosbread
Cosbread
Contact Info:
Website: https://www.cobsbread.com/
10. Bimbo Bakeries USA
Bimbo Bakeries USA's fresh, high-quality goods have thrilled Americans for years, from the breakfast table to lunch boxes to family picnics.
They are happy to send their bread, bagels, buns, English muffins, and sweet baked goodies to every town, city, and neighborhood in the United States.
They have operations in 33 countries, 59 bakeries, and 700+ sales centers!
Contact Info:
Phone: 1-800-984-0989
Website: https://www.bimbobakeriesusa.com/
Address: P. O. Box 976, Horsham, PA 19044
Also, check out our article on the List Of Wholesale Cake Suppliers!