A steak, commonly known as a "beef steak," is a piece of meat that has been cut across the muscle fibers and may contain a bone. 
It is often grilled, but may alternatively be pan-fried. 
Steak can also be cooked with sauce, as in steak and kidney pie, or chopped and shaped into patties, as in hamburger patties. You can some delicious steaks from the wholesale suppliers below!
List Of Wholesale Steaks Suppliers:
Miami Beef
Feesers
Stampede Meat, Inc.
Porter And York
Crown Meat
Revere Meat Co.
Meat Up Vegas
Br Food
Jasper Meats
Tems Fresh Meat Wholesalers
1. Miami Beef
Miami Beef has been a market leader in supplying quality fresh and frozen meat products to the food service and retail industries in the United States, Caribbean, Central, and South America since 1972. 
They are known for their high product quality, great customer service, and quick turnaround times. They provide a diverse range of IQF ground beef, pig, chicken, and steak items.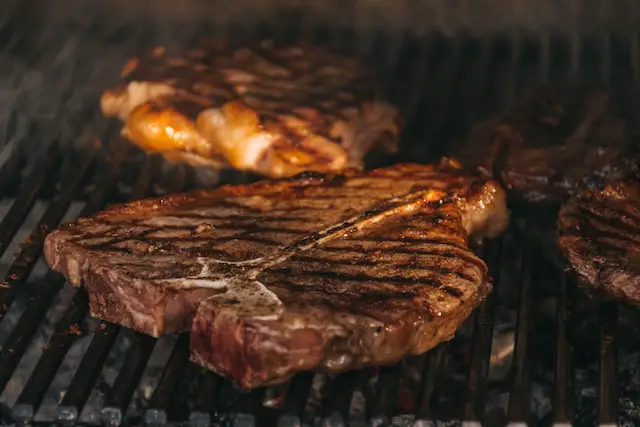 Contact Info:
Phone: (305) 621-3252
Email: [email protected]
Website: https://miamibeef.com/
Address: 4870 NW 157th Street, Hialeah, FL 33014.
2. Feesers
Feeser's Food Distributors is a family-owned and run broad line food service distributor that distributes over 8,000 goods from approximately 400 regional and national manufacturers. 
As an independent food supplier, they take pleasure in providing all of the high-quality items you require to keep your shelves stocked and your everyday operations operating smoothly. 
Contact Info:
Phone:  844-311-6349
Website: https://www.feesers.com/
Address: 5561 Grayson Rd, Harrisburg, PA 17111.
3. Stampede Meat, Inc.
Stampede Meat, Inc is a cutting-edge protein solutions firm specializing in unique protein creation and processing. They are happy to be America's number one pre-portioned protein provider, having been founded in 1995.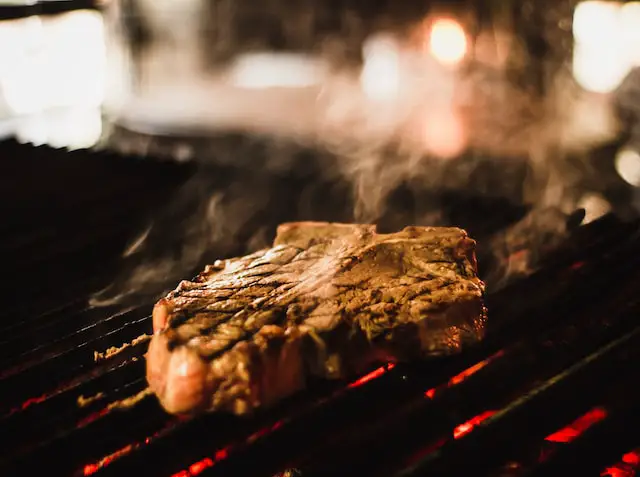 Major restaurants, top retailers, club shops, leading food service distributors, home delivery consumers, military channels, and other developing categories are among their customers.
Contact Info:
Phone: (800) 353-0933
Website: http://stampedemeat.com/
Address: 7351 South 78th Avenue, Bridgeview, IL 60455.
4. Porter And York
Porter And York supply, not the beef you'd find at your local grocery store. They have been supplying some of the best chop shops with their chops for years. 
They now deliver the same beef, pig, lamb, poultry, and seafood. They concentrate on the flavor and increase the texture for drop-the-fork deliciousness and softness.
Contact Info:
Phone: 858-848-MEAT
Email: [email protected]
Website: https://porterandyork.com/
5. Crown Meat
Crown Meat began as a modest business and has built a reputation for quality, consistency, and customer service over the last 20 years. Crown Meat began with six employees and has now grown to over 40.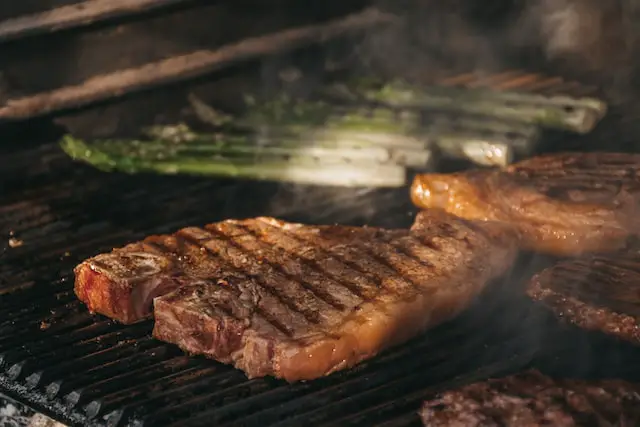 The founders purchased their current location in 1996, as well as the building next door. They contain 18,000 square feet of office/warehouse facility that presently houses USDA processing facilities as well as shipping and receiving ports. 
Contact Info:
Phone: 760-864-9444
Website: https://www.crownmeat.com/
Address: 599 S Williams Rd, Palm Springs, CA 92264.
6. Revere Meat Co.
Revere Meat Co. was formed on the principle that openness and responsibility are equally crucial as customer service. You can see their supplies of steaks below.
That locally sourced and responsible farming and supply consumers with the best quality meat and they ensure have the potential to improve the industry's quality for everyone.
Contact Info:
Phone: 404-363-0630
Email: [email protected]
Website: http://www.reveremeatco.com/
Address: 132 Royal Drive, Forest Park, GA 30297.
7. Meat Up Vegas
Meat Up Vegas is a leading supplier of different types of meat including beef, chicken, shrimps, beef jerky, and various others cuts. Their product lines are famous all over USA and customers want it.
You can check up on their website to see their options, and their reasonable prices are definitely worth the purchase!
Contact Info:
Phone: (702) 505-3232
Email: [email protected]
Website: https://www.meatupvegas.com/
8. Br Food
B&R Food was founded in 2004 in Los Angeles as a wholesale meat Dealer, supplying meat markets and major cooking facilities. They provide a full-service firm and one place to shop for customers.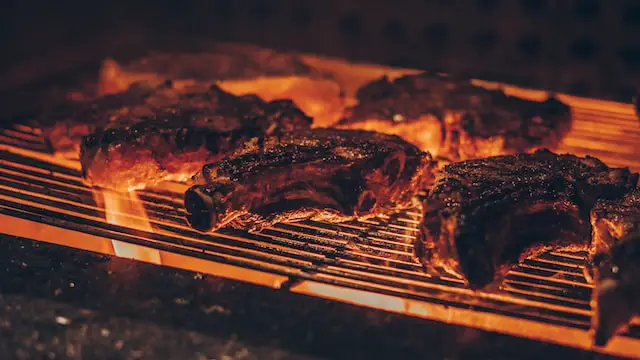 They continue to be a prominent meat trader, giving access to beef, pig, chicken, and seafood from the United States, Canada, Mexico, Australia, and New Zealand.
Contact Info:
Phone: 1-323-366-0887. 
Email: [email protected]
Website: https://www.brfood.us/
9. Jasper Meats
Jasper Meats Inc. is named after a cherished family member, Jasper Cali, who motivated both founders to carry on his legacy in the meat industry. 
In 1948, Jasper Cali began working as a "meat peddler" on Randolph and 
Jasper trucks may be seen cruising throughout the Chicago region, with the owner himself making the delivery! So if you prefer a small business then this company is the best.
Contact Info:
Phone: (630) 295-9300
Website: https://jaspermeats.com/
Address: 220 Madsen Drive, Bloomingdale, IL
10. Tems Fresh Meat Wholesalers
Tems Fresh Meat Wholesalers has also been importing and exporting items effectively for over ten years. They have great contacts with dealers and supermarkets throughout Africa and other nations.
They are continually striving to grow their business by establishing new ties with suppliers and merchants to obtain the highest quality items, bargains, and services.
Contact Info:
Phone: 011-610-7300 / 010-140-2004
Email: [email protected]
Website: https://temsfreshmeat.co.za/
Address: Corner Merino Avenue & Houer Road City Deep, Johannesburg, South, 2197.
Also, check out our article on the List Wholesale Of Reese's Suppliers!