Before the Industrial Revolution, candy was frequently used as a form of medicine, either to calm the digestive system or to soothe a sore throat. Candy was first seen on the tables of the wealthy in the Middle Ages. It began as a combination of spices and sugar used to aid digestion at the time. 
The first modern candies were made in the 16th century, and sweet manufacturing multiplied into an industry in the early nineteenth century. People from all over the world now eat candy for health reasons. 
Not only does eating candy make you feel happy, relaxed, and motivated. Candy also has some physical health benefits, such as lowering your stroke and heart attack risk.
List Of Wholesale Candy Vendors & Suppliers In Maryland:
Oldie Time Candy
Blair Candy Company Inc.
Jeppi Nut & Candy Company
The Candy Store Online
Goetze's Candy Company
1. Oldie Time Candy
Oldie Time Candy is owned by Chris and Martha Petersheim. Chris's parents have been in the candy industry since the 1990s, so they decided to join them. 

In 2015, the couple began making candy for Chris's parents, and in March 2017, they purchased the candy shop at Hagerstown's Dutch Market. The company makes their fudge, hand-dipped apples, chocolate-covered bacon, potato candy, buckeyes, rock candy, clear toy candy, and a variety of other products. 
From a small shop, It has now evolved into a wonderful family business that has assisted the team in understanding how to meet the needs of others.
Contact Info:
Phone: 240-420-3535
Website: https://dutchmarketcandy.com/
Address: 1583 Potomac Ave, Hagerstown, MD 21742, USA.
2. Blair Candy Company Inc.
Blair Candy Company has been a family-run enterprise for nearly 75 years! The firm is now owned and operated by the Dandrea family's third generation, Pat, Terry, Pam, and Ron. Their headquarters are in Altoona, Pennsylvania.
Blair Candy is a wholesale and retail company that distributes candies, tobacco products, accessories, paper products, party supplies, bar supplies, restaurant supplies, bingo, games of chance, and fund-raising candy across Pennsylvania.
Blair Candy caters to both wholesale and retail clients. The confectionery products you see on the website below are just a tiny selection of the hundreds of sweets amongst the ocean they offer customers!
Contact Info:
Phone: 814-944-3581 / 800-698-3536
Email: [email protected]
Website: https://blaircandy.com/
Address: 3421 Beale Ave, Altoona, Pa. 16601.
3. Jeppi Nut & Candy Company
Jeppi Nut & Candy Company was founded in 1888 by three young brothers who left their Sicilian roots to start on a new adventure. The Jeppi brothers used to load sacks of peanuts onto their horse-drawn wagon, roast them in their peanut roaster, and offer them to their customers sizzling hot.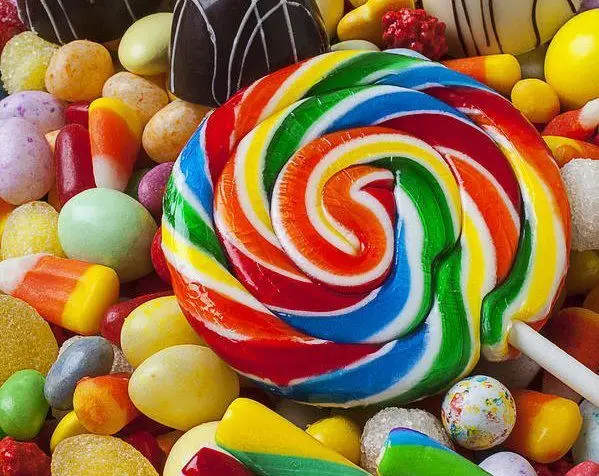 After five years, the firm has grown sufficiently for them to acquire two other roasters and expand its product line to cover all varieties of nuts. Stella and Charlie became the new owners, having bought the firm on February 1, 1974, and passed it down to their children keeping the name alive till now.
The company is known for its amazing peanut candy and is popular in Maryland due to its long history and flavourful ingredients that make every product item amazing!
Contact Info:
Phone: 410-252-7069
Website: https://jeppi.com/
Address: 9 West Aylesbury Road, Suite M-P, Timonium, MD 21093.
4. The Candy Store Online
The Candy Store Online is a purely digital marketplace for the best candy stores in Maryland. The store offers a magnitude of candies at an affordable price.
The majority of their customers are suppliers, shop owners, and other candy stores from around the region looking for good candy products to stock up their inventory.
A candy store is a must option for people opting for digital shopping, instead of using their money on personal transportation for visiting suppliers!
Contact Info:
Phone: (410) 653-9900
Email: [email protected]
Website: https://thecandystoreonline.com/
Address: 7010 Reisterstown Rd Ste A Baltimore, MD 21215
5. Goetze's Candy Company
The tale of Goetze's Candy began in 1895, with a father, August Goetze, and his son, William. August served as a carver at the Baltimore Chewing Gum Company, creating several of the printing plates.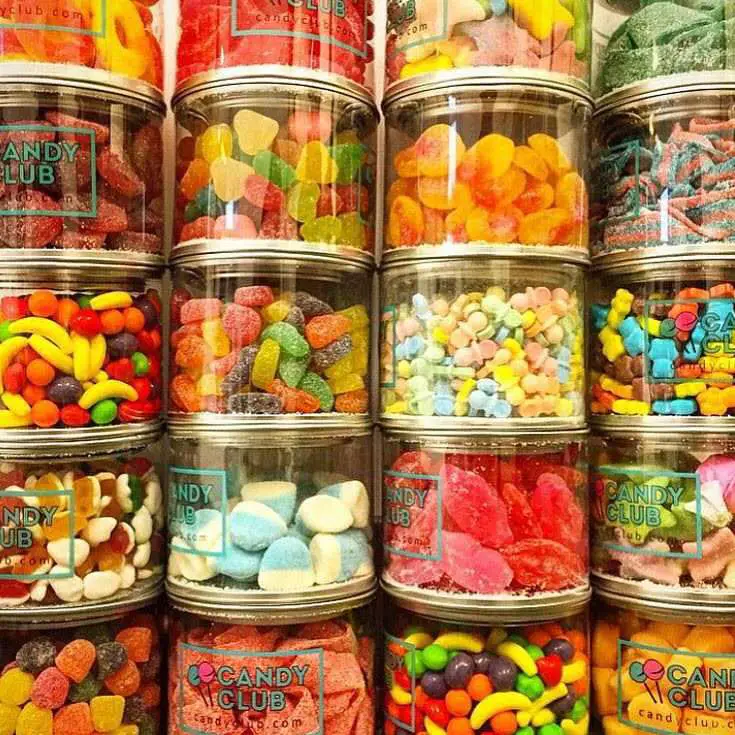 Spaulding Seasons, 's Mitchell and Todd Goetze, and another family member, David Long, joined the firm in the 1990s. The 5th generation has continued Goetze's Candy history by enhancing manufacturing, introducing new products, and incorporating technology into daily operations.
Currently, they have a variety of amazing products including cream candy, seasonal items, gift items, and an abundance of candy options, flavors, and sizes. You can go to the link below and enjoy!
Contact Info:
Phone: (410) 342-2010
Email: [email protected]
Website: https://www.goetzecandy.com/
Address: 3900 East Monument Street, Baltimore, MD 21205.
Also, check out our article on the List Of Wholesale Candy Suppliers & Vendors In Michigan!