Cheese contains a lot of calcium since milk is an essential ingredient.
Young people who get enough calcium have stronger bones, while older people who get enough calcium avoid getting osteoporosis.
Cheese is regarded as beneficial to bone health because of its high content of vitamins A, D, K, and zinc.
List Of Wholesale Cheese Suppliers In Sydney:
Cheese Market 
Angeles Fine Foods
Vannella Cheese 
Formaggi Ocello
Paesanella Pizza Bar 
Foodbomb
La Boite a Fromages
1. Cheese Market 
Cheese Market imports only the finest artisan cheeses from all over the world, including their own Raw & Rare collection from "Slow Food Presidio" Producers.
They also have imported gourmet foods and deli meats, such as the San Gimignano (Siena) Italy-made Prosciutto Toscano DOP. They offer supplies to Cupitt's Dairy New South Wales, Pyengana Dairy Tasmania, Prom Country Dairy Victoria, Paesanella Dairy New South Wales, Quattro Stelle Salumi New South Wales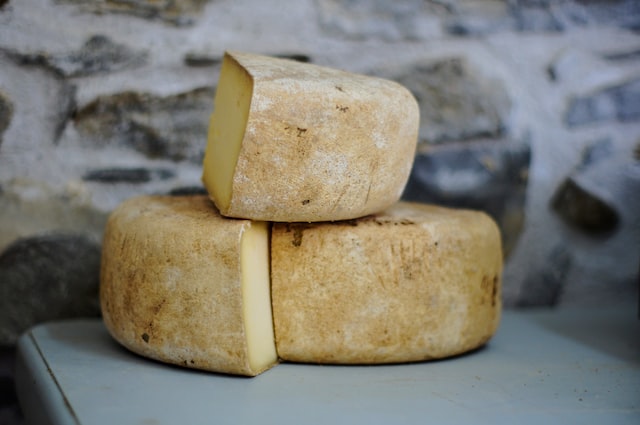 They carry Mario Fongo's specialty grocery lines for retail, food service, and catering. Equipment for making Swiss Heidi, Giovanni Cogno, Bonci, Bonifanti, Marabissi, Birra E Bevande Magiche Carru, and the cheeses Il Panate, Il Mongetto, Terre Bormane, Villa Manadori.
Contact Info:
Phone: (+612) 9316 6344
Email: [email protected]
Website: https://cheesemarket.com.au/
Address: 14A, Unit 1, Underwood Avenue, Botany 2019 NSW.
2. Angeles Fine Foods
In addition to offering products from local suppliers, Angeles Fine Foods also imports a wide variety of international gourmet products. The specialty of Angeles Fine Foods is supplying gourmet delis, supermarkets, and fresh food shops throughout New South Wales, and the rest of Australia.
They have over 40 years of combined retail and sales expertise, so they know how to satisfy the needs of both retailers and customers. You can find some of their cheese below.
To further its mission of offering quality and service to independent business clients, Angeles Fine Foods is dedicated to growing with the development of new concepts and products.
Contact Info:
Phone: 1300 762 138
Email: [email protected]
Website: https://angelesfinefoods.com/
Address:  Unit 3-4, 26 Nelson Road Yennora, 2161, Sydney, Australia.
3. Vannella Cheese 
Cheesemaker Vannella began her life in the town of Conversano, Puglia. Their mother, Pina Vannella, was born and raised in this town in southern Italy. Vito Minoia, the chief cheesemaker at Vannella, was born just 15 kilometers away, and he is the father.
In addition, their burrata, made with fresh, stretched curd cheese and filled with creamy stracciatella and then hand-tied, has its origins in Conversano.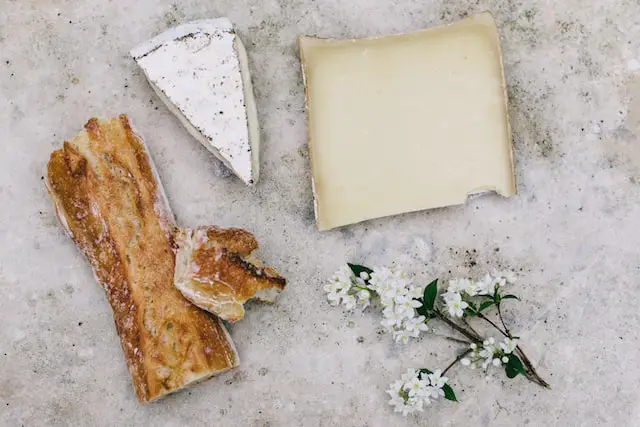 In addition to the cheeses and dairy products they have learned to produce from the people they have met in Australia, they also manufacture a range of fresh, stretched curd cheeses that honor the traditions of their homeland. 
Contact Info:
Phone: 02 8216 1828
Website: https://vannellacheese.com.au/
Address: Unit 6, 4-6 Lilian Fowler Place, Marrickville NSW 2204
4. Formaggi Ocello
In 2001, Formaggi Ocello opened its doors at the Growers Markets in Pyrmont, North Sydney, and Fox Studios to sell its wares to cheese connoisseurs all around Sydney.
They started off selling hand-ladled goat's cheese from Queensland, and today their Surry Hills shop has over 200 different kinds of cheese from all over the world.
They travel widely around Europe each year to find new cheeses for the Australian market since we are committed to importing only the highest quality goods. 
Contact Info:
Phone: (02) 9357 7878
Email: [email protected]
Website: https://ocello.com.au/
Address: Shop 17, 425 Bourke Street, Surry Hills.
5. Paesanella Pizza Bar 
Marrickville's Paesanella Pizza Bar is an Italian eatery with a special, distinguishing feature: all of the restaurant's cheeses, including Ricotta, Mascarpone, Buffalo Mozzarella, and others, are carefully handmade on the premises.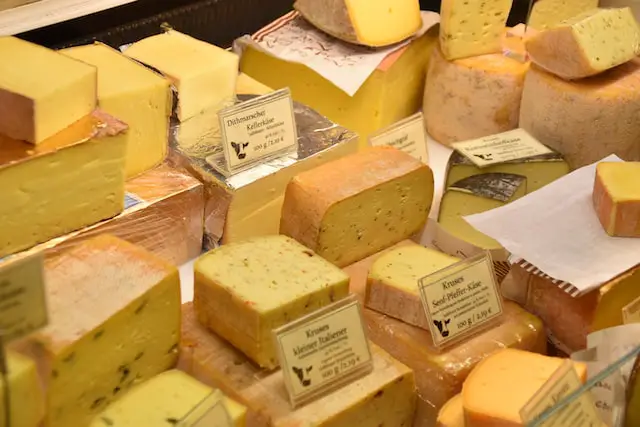 The Food Emporium, situated on the third level of the Paesanella building, is a wonderful haven for those who like fine Italian cuisine and gourmet goods. 
Ricotta, Mozzarella, Buffalo Mozzarella, Mascarpone, and other fresh dairy products from Paesanella have dominated the Australian market since 1962.
Contact Info:
Phone: (02) 9519 6181
Email: [email protected]
Website: https://paesanella.com.au/
Address: 150-152 Marrickville Rd, Marrickville NSW 2204.
6. Foodbomb
Paul, the company's founder, spent over 8 years managing his online home meat delivery business, butcherman.com.au. He saw a need in the business-to-business sector when he began receiving inquiries from cafes and restaurants interested in bulk orders.
Why limit yourself to only meat when it would benefit the hotel industry as a whole to have access to a wider variety of fruits and vegetables? In 2016, a robust infrastructure called Foodbomb was developed to facilitate bulk orders. 
Paul and Josh started an intense connection not long after they met. Present day, they were a gang of over twenty members strong. They have an amazing list of foods on their website including cheese.
Contact Info:
Phone: 1300-309-055
Email: [email protected]
Website: https://www.foodbomb.com.au/
Address: Suite 1101, 418A Elizabeth St, Surry Hills, NSW, Australia 2010.
7. La Boite a Fromages
Cheese specialists Aurore Ghigo and Tom Ippolito founded La Boite a Fromages – Cheese on Wheels in Sydney in 2012. They have been in the cheese business for over two decades between us, and want to bring you the finest artisanal, farmhouse cheeses and accompaniments from Australia and throughout the world.
Their mission is straightforward: to enrich the lives of clients via their enthusiastic service. They have firsthand experience with local producers and extensive knowledge of artisanal cheese from Europe's native countries.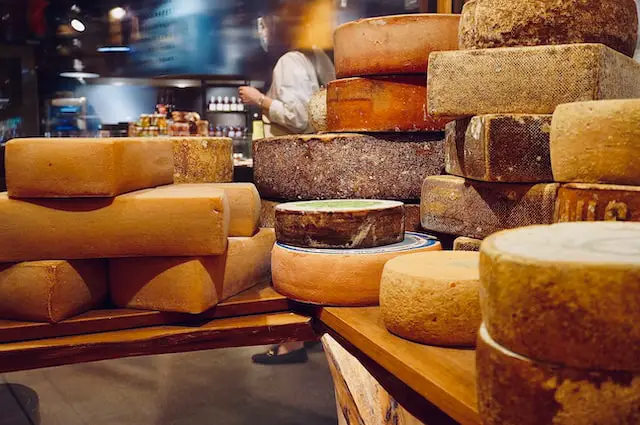 They have a wide variety of cheeses, from affordable aged varieties to expensive raw, rare, and organic cheeses. As cheesemongers, they want consumers to use all their senses—taste, smell, and touch—to make the best possible decision when purchasing their wares.
Contact Info:
Phone: 0492 870 569
Website: https://www.laboiteafromages.com.au/
Address: 397 Sydney Road, BALGOWLAH, NSW 2093.
Also, check out our article on the List Of Wholesale Stevia Suppliers & Vendors!