The pectin component in jams and jellies may be responsible for some of their purported health advantages.
Pectin is beneficial to gut health because it acts as a prebiotic, or food for the good bacteria already present in your digestive tract, so encouraging their proliferation and improving gut health.
List Of Wholesale Frozen Jam Suppliers:
Sun Fresh Jams
White Toque, Inc.
Bauman's Farm and Garden
Nature's Touch Frozen Food
Crofter's Organic
Andros 
Madam Sun
1. Sun Fresh Jams
Sunfresh Foods has developed a natural freezer jam called Freezers. Since no existing label did justice to our novel offering, they decided to create their own. 
There are seven distinct flavors available for purchase on their website. All are prepared Without the Use of Artificial Ingredients.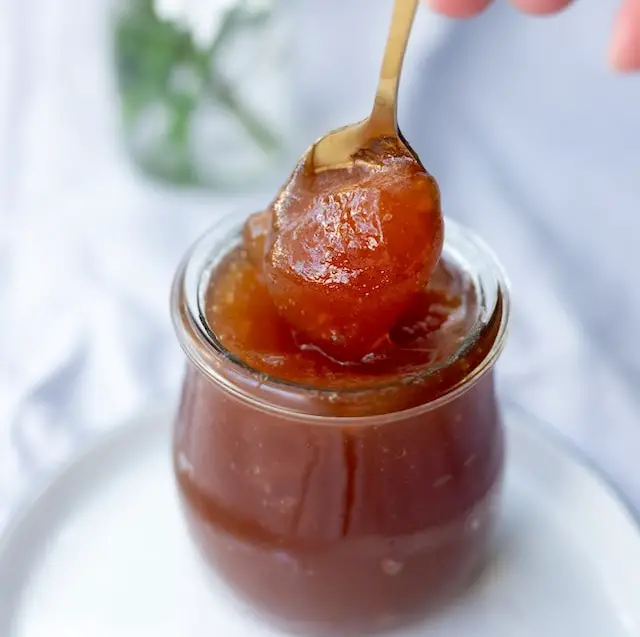 Most conventional jams go through a lengthy process of repeated boiling to ensure their shelf life. The nutrients, freshness, and taste of these foods are lost in the boiling process.
Their goods are made by combining natural components at temperatures much below the boiling point.
You have to try their preserves to believe how amazing the flavor of strawberries, apricots, raspberries, and marionberries is.
Contact Info:
Website: https://www.sunfreshjams.com/
2. White Toque, Inc.
When it comes to supplying the United States' restaurant and catering industries with high-quality European specialty goods, no company compares to White Toque, Inc. 
They provide a broad range of frozen and dry items to 250 distributors and wholesalers around the country.
France Mediation USA Inc, a sales agency for the French food and wine industries, and Toque d'Alsace S.A. merged their export businesses in 1992 to become White Toque Inc. 
Through the years, the firm has developed by both diversifying its product offerings and increasing its market presence on a national scale by creating additional sales offices around the country.
Contact Info:
Phone: 201-863-2885 x 226
Email: [email protected]
Website: https://www.whitetoque.com/
Address: 11 Enterprise Ave. North, Secaucus, NJ, 07094.
3. Bauman's Farm and Garden
Bauman's Farm and Garden was founded by Great Grandma Elizabeth Bauman, who began farming in 1895, and never could have imagined the number of people she would ultimately feed. 
Bauman Farms now produces a wide variety of fruits and vegetables, all of which are offered at the Howell Prairie farm market.
It wasn't always this massive and efficiently operated.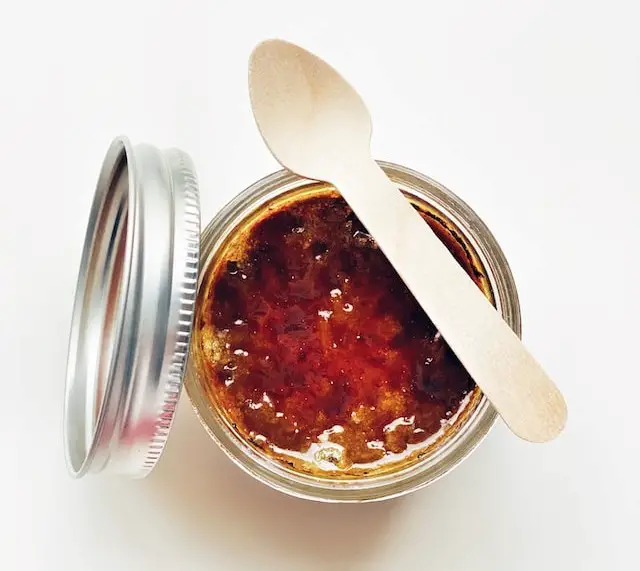 For a long time, a customer's arrival was announced by a honk of the horn.
Someone who comes in for a talk, a bag of potatoes, or a bushel of peaches. Now, they have grown and diversified tremendously, that's for sure. 
Contact Info:
Phone: (503) 792-3524
Email: [email protected]
Website: https://baumanfarms.com/
Address: 12989 Howell Prairie Rd. NE, Gervais, OR 97026.
4. Nature's Touch Frozen Food
Nature's Touch Frozen Food was established in 1991 as a family company. 
She began purchasing fruit in 1995 and, beginning in 2002, began growing and processing her own.
Trsanovci and Dupci, in the valley of the Rasina River, are home to their processing plants. Their headquarters is in the municipality of Brus.
They have 25 year-round employees, and they also employ 45 seasonal laborers. 
The three static deep-freeze tunnels at their disposal allow them to treat between 2,600 and 3,600 tonnes of fruit per year, with a daily freezing capacity of 35 tonnes and a one-time lagering capacity of 1700 tonnes.
Contact Info:
Website: https://www.naturestouchfrozenfoods.com/
Address: 5105M Fisher Street, Saint-Laurent, QC H4T 1J8, Canada.
5. Crofter's Organic
Crofter's Organic believes it might be challenging to maintain a balanced diet in today's fast-paced culture. That's why their goal is to make eating real food as simple as can be. 
Bringing customers fruit the way Mother Nature intended is their top priority.
They have always been committed to providing you with delicious, sun-kissed frozen fruits and veggies that are free of any chemicals or preservatives.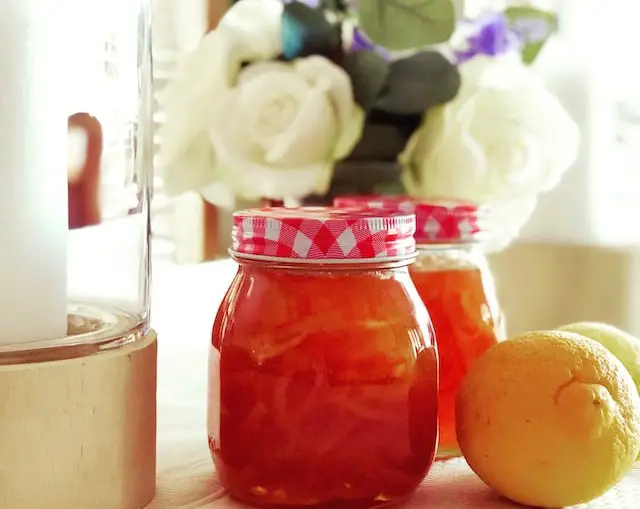 John Tomas and his cousin Philip started Nature's Touch in the basement of John's home in 2004.
They used a tiny leased area in a warehouse to pack their first order by hand. With his crew, he visits farms and inspects facilities all around the globe.
Contact Info:
Website: https://croftersorganic.com/
6. Andros 
ANDROS mixes the needs of a global industrial conglomerate with those of a long-standing, rurally-based family company in France.
Although fruit has always been at the center of ANDROS' heritage, the company's strengths lie in other areas, including the ability to produce candies, dairy products, and frozen desserts.
The plot of ANDROS takes place in the lush Lot fruit area in southwestern France, at the confluence of the famous Cère and Dordogne rivers. It was founded in 1910 as a little fruit and nut operation around the turn of the century. 
ANDROS began producing jams in the 1950s, a time when the company was at its height of innovation and success thanks to its founders' undying enthusiasm and abundance of experience in the field.
Contact Info:
Phone: +84(0)28 3519 0228
Email: [email protected]
Website: https://andros-asia.com/
Address: Floor 9, Phu Nu Building, 20 Nguyen Dang Giai, Thao Dien Ward, Dist.2, HCMC, Vietnam.
7. Madam Sun
In 2007, the Lau family established Madam Sun. They cultivate tropical fruits and process them into a variety of fruit-based goods in Malaysia. Numerous fruits provide one-of-a-kind combinations of flavor, texture, and health benefits.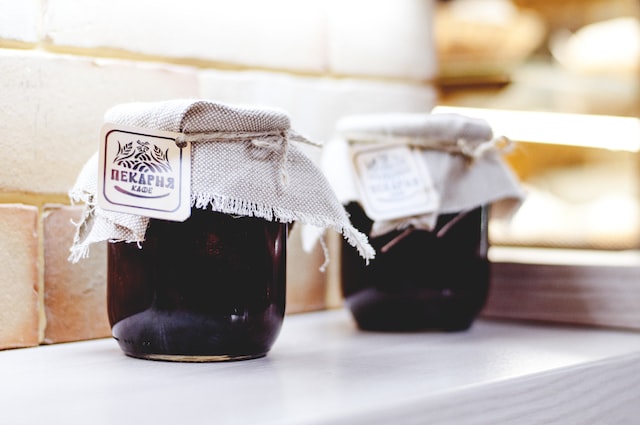 Many fruits are referred to be "superfruits" due to their high nutrient and health content. They count themselves very lucky to be able to offer customers these delicious and healthy fruit products. 
They oversee the whole process, from planting the trees to packing the finished goods so that nothing is lost. Their plants produce some fruits, but they also buy fruits from other farms throughout Malaysia. 
Contact Info:
Phone:  +6012-601 1698
Email:  [email protected]
Website: https://www.madamsun.com/
Address: 22, Jalan PK 8A, Taman Perindustrian Krubong, 75260 Melaka, Malaysia.
Also, check out our article on the List Of Wholesale Expresso Beans Suppliers & Vendors!