Granola is a breakfast and snack meal made of rolled oats, almonds, honey, or other sweeteners such as brown sugar, and occasionally puffed rice that is baked till crisp, toasted, and golden brown. 
You can find many of these amazing granola bars on the websites below.
List Of Wholesale Granola Suppliers:
True North Granola
Granola Factory
NutHouse Granola Company Inc
Michele's Granola
Grandma Emily Inc.
For Good Foods, LLC
Bakery On Main
1. True North Granola
True North Granola's wholesale granola is an important part of their business, and they look forward to serving the customer's company or group! 
They sell a whole line of nutritious, high-quality granolas across the United States.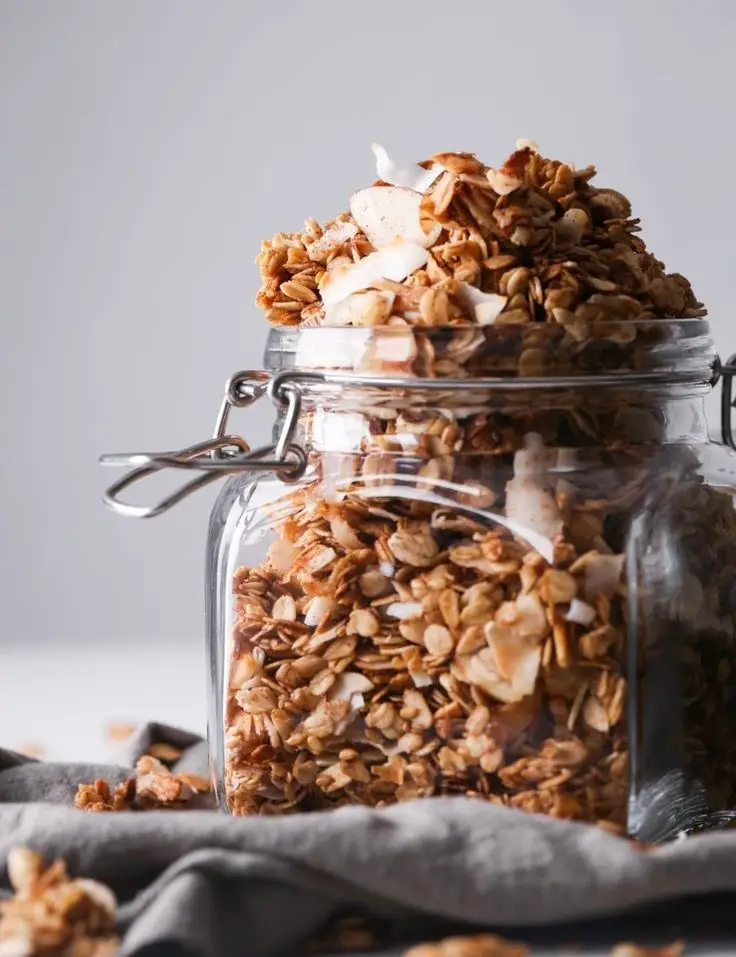 Corporate cafeterias, ski resorts, food co-ops, specialty food shops, farm stores, school districts, universities, hospitals, retirement complexes, restaurants and cafes, juice and acai bowl cafés, and others are among their customers.
Their granola is always a terrific complement to any site, and frequently hear that their granola is in high demand by employees, consumers, students, and hotel guests, among others. 
Contact Info:
Phone: (802) 254-9200
Email: [email protected]
Website: https://truenorthgranola.com/
Address: 74 Cotton Mill Hill, Brattleboro Vermont 05301.
2. Granola Factory
Granola Factory bakes genuine food for real people. Their granola is prepared the way it should be: with taste and quality in mind. Their team is here to produce tasty granola that you'll like eating. 
In their kitchen, they utilize items that you are undoubtedly familiar with. Ingredients from the grocery store, such as butter, honey, pecans, rolled oats, and brown sugar. As a result, the flavor is handmade and fresh from the oven.
From their kitchen to yours, their granola and Bethlehem Bars will taste handcrafted. You can try some of their products from the list below.
Contact Info:
Phone: 610-868-8100
Email: [email protected]
Website: https://www.thegranolafactory.com/
Address: 518 Long St. Bethlehem PA, 18018.
3. NutHouse Granola Company Inc
NutHouse Granola Company Inc was founded by a young man. As a professional chef, their team required high-quality granola to serve hundreds of clients each day. 
He was dissatisfied with what was normally offered on the market. He couldn't accept pale, tasteless oats combined with itty-bitty bits of almonds and an odd raisin as a nice product.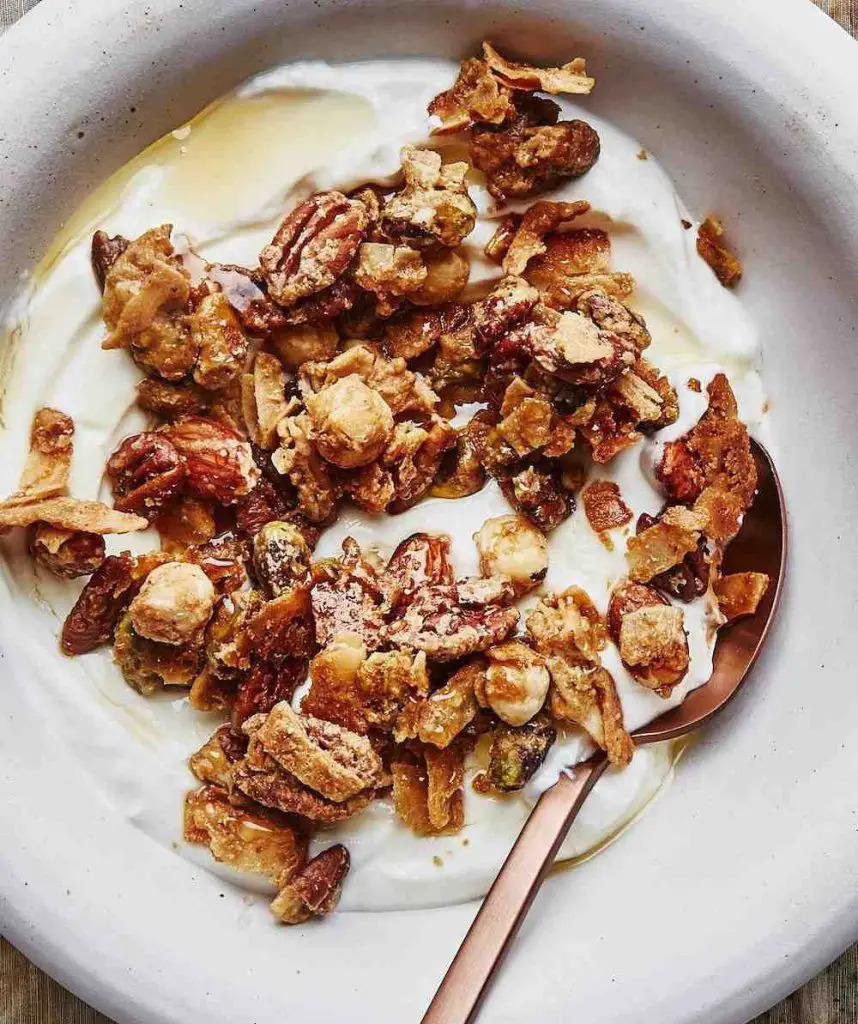 NutHouse! focuses on California ingredients and is packed with actual content, quality, and taste. Granola Company® creates granola that is genuinely handcrafted, homemade, rustic, and beautiful.
Contact Info:
Phone: (510) 307-5957
Email: [email protected]
Website: https://www.nuthousegranola.com/
4. Michele's Granola
Michele's Granola is fantastic. All of their goods are manufactured from scratch in small batches. Before mailing it out to you, real humans mix every batch, bake every pan, and inspect every bag.
Their ingredients are pure, simple, and nutritious, and our tastes are classic yet distinctive. You can find a variety of amazing supplies from the list below.
Their goods are freshly baked and have a distinct texture that distinguishes them from other packaged granolas. They welcome customers to savor each crispy, crunchy, tasty mouthful.
Contact Info:
Phone: 410-350-0021
Email: [email protected]
Website: https://www.michelesgranola.com/
Address: 1940 Greenspring Dr, Suite G, Timonium, MD 21093.
5. Grandma Emily Inc.
Grandma Emily encouraged her granddaughter to communicate her worry about eating healthy. She, too, developed her granola using her recipes, and so Grandma Emily Granola was born.
Grandma Emily Inc is a natural and organic food manufacturer based in Montreal, Quebec. They roast and treat their nuts, as well as produce small batches of organic granola cereals, bars, and snacks.
Grandma Emily serves restaurants, hotels, businesses, and colleges throughout Canada and the United States, as well as the retail sector. Granola cereals, granola bars, and nutritious snacks make up the landscape of their products, with Grandma Emily's better approach to recipe creation constantly in mind.
Contact Info:
Phone: 1-514-343-3661 / 1-877-943-3661
Website: https://www.grandmaemily.com/
Address: 9470A Charles de la Tour, Montréal, QC, H4N 1M2, Canada.
6. For Good Foods, LLC
For Good, Foods is a Chicago-based chef-run food company dedicated to producing clean-label goods made from natural food sources. Kiley Fields created the firm to create delicious cuisine while also doing good. 
For Good, Foods supports organizations and programs that inspire, empower, and elevate children and adults with disabilities, as well as the families and caregivers who support them.
Kiley is passionate about this subject because, as the mother of two children with intellectual and developmental impairments, she has witnessed her girls grow and thrive with the help of organizations that promote inclusion and engagement.
Contact Info:
Email: [email protected]
Website: https://www.forgoodgranola.com/
Address: Downers Grove, IL 60515.
7. Bakery On Main
Bakery On Main's tale began in 1992 as a bakery within a tiny natural foods shop on Main Street in Glastonbury, Connecticut. They strongly think that everyone should have the opportunity to have a filling meal that does not trade taste for health. 
It was then that they found their passion for developing tasty gluten-free and celiac-friendly breakfast and snack meals that anybody, regardless of dietary preferences or needs, could enjoy.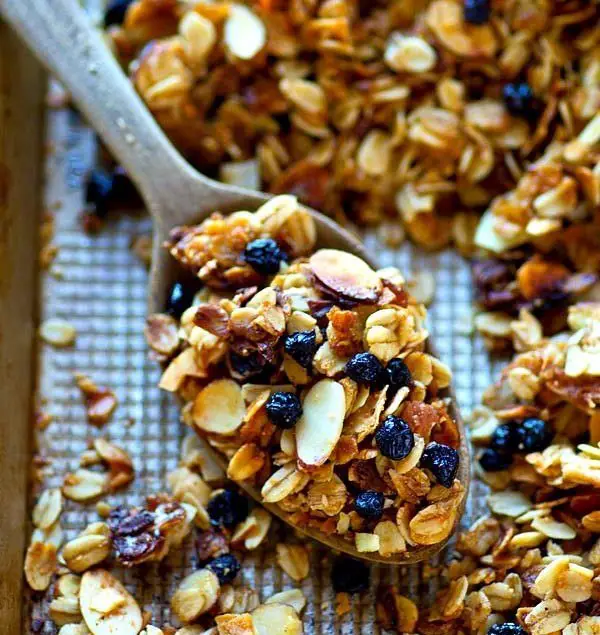 Bakery On Main guarantees simple, uncomplicated dining and snacking, which is how they make living on Main Street easier. 
Contact Info:
Phone: 860-895-6622
Email: [email protected]
Website: https://bakeryonmain.com/
Also, check out our article on the List Of Wholesale Bagel Suppliers & Vendors!