Iron, thiamine, and other B vitamins are more concentrated in pig products like ham than in chicken or fish. 
Nevertheless, compared to beef and other red meats, the pig may be poorer in certain nutrients. Ham is a complete protein since it contains all nine necessary amino acids.
1. Weinstein Wholesale Meats Inc.
Weinstein Wholesale Meats Inc's goal as a long-standing Chicago meat wholesaler is, and always has been, to provide customers with exactly what they want. For almost 60 years, this one idea has served as the cornerstone of the company's ideology.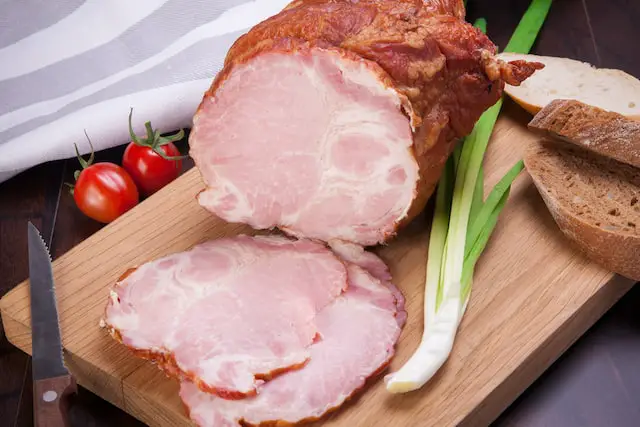 In addition to supplying Certified Angus Beef (C.A.B. ), Safe Quality Food (SQF), and Halal food certification, Weinstein Wholesale Meats is now a full-service protein distributor. The facility is of the highest quality and hand-crafted by skilled workers. Whether you need refrigerated storage, retail co-packing services, or both. 
From the very beginning, it has been Weinstein Wholesale Meats' (WWM) top goal to provide only the highest quality beef, pig, chicken, lamb, and veal products to our ever-expanding client base. 
Contact Info:
Phone: 866-226-5196
Website: https://weinsteinmeats.com/contact/
Address: 7501 Industrial DriveForest Park IL, 60130.
2. B&R food 
In 2004, B&R Food was founded as a Los Angeles-based wholesale meat dealer supplying butcher shops and commercial kitchens. They are still one of the best places to get meat from across the world, including the United States, Canada, Mexico, Australia, and New Zealand.
After listening to their customers for some time, they realised they wanted a one-stop shop where they could obtain everything they needed under one roof. To that end, they partnered with suppliers locally and nationally to meet this need.
If you discover a comparable product somewhere at a lower price, they will gladly refund the difference and credit your account.
Contact Info:
Phone: 1-323-366-0887
Email: [email protected]
Website: https://www.brfood.us/
3. Elmonte Wholesale Meat
Elmonte Wholesale Meat's narrative begins in the 1950s when three Spanish friends decided to make the journey to America together. El Monte Wholesale Meat Incorporated is the result of a 1991 decision by Abel, Manuel, and Martin to combine their businesses, efforts, and skills. 
The current management team consists of the founders' offspring, including John, Angelo, chase Villanueva and Cristina Martinez.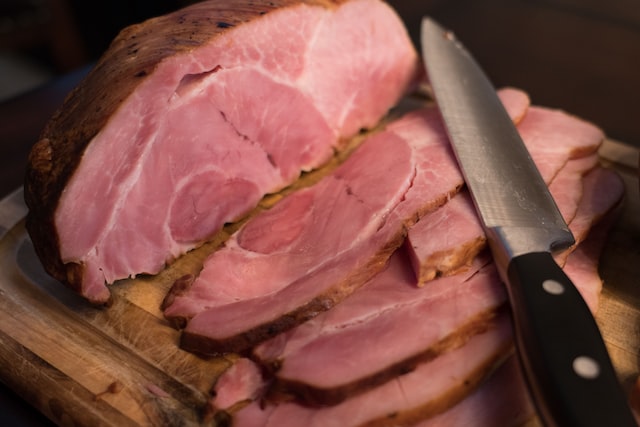 Abel Martinez, Martin Villanueva, and Manuel Villanueva all got their start in the meat sector with established brands like Farmer John, Hi-standard, and Choe Meats. 
Soon after, they each started their own businesses and spread their wings over SoCal's several economic zones. Their companies succeeded in the competitive market because they focused on providing superior goods and outstanding service to their customers.
Contact Info:
Phone: 1(844)337-5423
Website: https://elmontewholesalemeat.com/
Address: 11233 E. Rush St, South El Monte CA 91733.
4. Pritzlaff Wholesale Meats
 Pritzlaff Wholesale Meats is a Wisconsin butcher shop that has the finest cuts of meat for a delicious meal. Master Butchers with an average of 15 years of expertise and a rigorous apprenticeship programme cut all of their meats to perfection. 
Both raw and specially prepared meat products are processed in the two Wisconsin facilities, which are owned and operated by Pritzlaff Wholesale Meats. 
To guarantee the most gourmet dining experience, they hand-select only the finest corn-fed beef and pork farmed in the Midwest and age it to perfection before cutting it to order.
Contact Info:
Phone: 262-786-1151
Website: https://www.pritzlaffmeats.com/
Address: 17025 West Glendale Drive, New Berlin, WI 53151.
5. Richmond Wholesale
Because of this, Richmond Wholesale has operated under the motto "To Serve You Is Our Pleasure" since its establishment in 1959. Vern and Jeanne Doellstedt, the company's parents and founders, were staunch believers that all employees should exemplify the company's credo and everything that it stood for.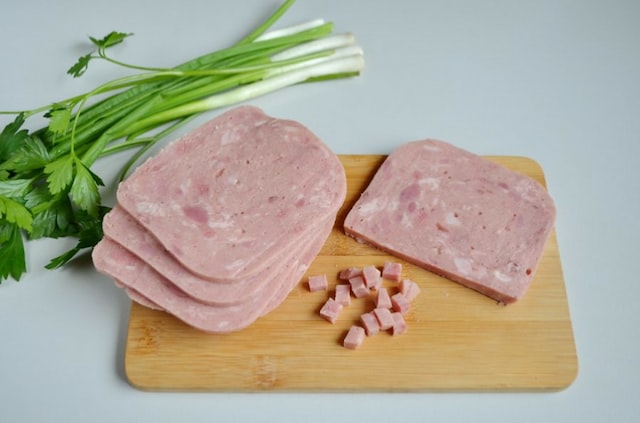 As the company's second-generation owners, they are proud to continue their family's tradition of service to the company, its clients, and the community at large. 
Vern started the business with a capital investment of 40,000 pounds of swine feet and neck bones rather than money. Vern's innate empathy and willingness to work with others led him to advocate for mutually beneficial business methods and agreements with these shop owners. 
Contact Info:
Phone: 510.233.5111
Email: [email protected]
Website: https://www.richmondwholesale.com/
Address: 2920 Regatta Blvd, Richmond, CA 94804, USA.
6. Sea Bend Meat Company
The USDA and the HACCP programme both regularly examine the locally owned and run Sea Bend Meat Company. They provide restaurants, cafés, carnicerias, caterers, and institutions in the greater Seattle region with wholesale beef, pork, poultry, fish, cheeses, and restaurant supplies.
They deliver to Seattle area restaurants every day and offer a long selection of high-quality items and excellent customer service. Having worked in the food sector for decades, the crew is well-versed in all aspects of the business and pays close attention to detail. 
Their mission is to provide customers with high-quality goods and attentive service at reasonable costs. They promise to always put the clients first, treat you like family, and work hard to earn your business. 
Contact Info:
Phone:  (206) 542-6824
Email: [email protected]
Website: https://www.seabendmeat.com/
7. Casanova Meats
Meat processed and sold by Casanova Meats has passed government inspection. Every day, a trained inspector checks in to make sure everything is running smoothly and following FDA regulations. 
Their cutting-edge infrastructure enables them to provide precise, unique cuts for each client. Each order is made with the utmost priority on the client, thus they strive to make the process as easy as possible. 
In business for almost seven decades, they have gotten to a great place now by providing excellent service and building enduring connections with customers.
Contact Info:
Phone: 631 789-5130
Email: [email protected]
Website: http://casanovameatswholesale.com/
Address: 422 Great East Neck Rd, West Babylon, NY 11704.
Also, check out our article on the List Of Wholesale Organic Food Suppliers & Vendors!