The Swiss Chocoladefabriken Lindt & Sprüngli AG, better known simply as Lindt, has been making chocolate truffles and chocolate bars since its founding in 1845. 
The organization's headquarters and museum may be found in Kilchberg. Lindt & Sprüngli now has 11 of its chocolate manufacturing plants throughout Europe (Switzerland, Germany, Italy, France, and Austria) and the United States.
List Of Wholesale Lindt Chocolate Suppliers:
Madelaine Chocolate Company
Lindt
World of Sweets (Hancocks) Limited
Chocolates Direct
Sweet As
Candy Favorites
Gourmet International Ltd.
1. Madelaine Chocolate Company
Since it first opened in 1949, they are made it their mission to ensure that every bar of chocolate is of the highest possible quality.
Their unwavering dedication to the consumers is rooted in the conviction that delicious chocolate should be within reach of everybody, and it's why they refuse to skimp on either taste or quality.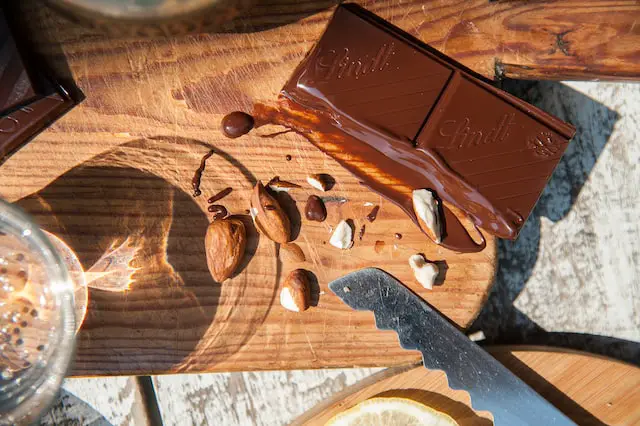 They are a family-owned and -operated business in Rockaway Beach, New York, and are happy to report that our chocolates have been a part of American culture for almost seven decades.
The Madelaine Chocolate Company has been there for all of life's most momentous occasions: holidays, birthdays, Easter, Valentine's Day, and graduation. They take great pride in contributing to the magic of every occasion with high-quality chocolate, original forms, and exquisite Italian foils.
Contact Info:
Phone: 718-945-1500 / 800-322-1505
Email: [email protected]
Website: https://madelainechocolate.com/
Address: 9603 Beach Channel Drive, Rockaway Beach, NY 11693-1398.
2. Lindt
The first chocolate to reach Europe was quite different from the chocolate we know and love today. It was gritty and dry and did not melt in your mouth. In 1879, chocolate underwent a radical transformation. 
The year when conching was created by Rodolphe Lindt. It was with this revolutionary method that Lindt was able to create its signature velvety smooth and intensely flavorful chocolate. Lindt's revolutionary discovery is now widely employed, much to the joy of chocolate lovers everywhere.
Rodolphe Lindt wanted to create the most luxurious chocolate ever. He bought used machinery and began constantly testing new recipes to discover the ideal formulation. To get to where we are now, the process underwent constant improvement throughout time. 
Contact Info:
Phone: 1-877-695-4638 /855-788-2324 
Website: https://www.lindtusa.com/
3. World of Sweets (Hancocks) Limited
For 170 years, the name Lindt has been synonymous with premium Swiss chocolate that has been enjoyed by millions of people throughout the world. 
Find all the Lindt items you need to satisfy your customers' cravings and increase sales at Hancocks, the largest UK sweets and chocolate supplier. Products from Lindt, such as the Lindor boxed selection, the Lindt Swiss Luxury Collection, or the Lindt Master Chocolatier Collection, provide your consumers with the ideal chocolate gift for every holiday or special event.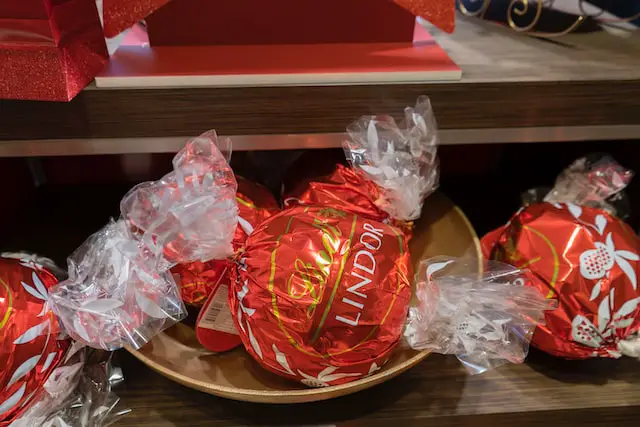 Whether you own a candy store, a convenience store, or a gift shop, stocking up on Lindt Chocolate is a certain way to attract consumers who are in a hurry but still want to buy a thoughtful present for someone special.
Contact Info:
Phone: 0330 2020903
Email:[email protected]
Website: https://www.hancocks.co.uk/brands/lindt
Address: 25 Jubilee Drive, Loughborough, Leicestershire, LE11 5TX, United Kingdom.
4. Chocolates Direct
Chocolates Direct has been working directly with manufacturers and clients for almost 30 years, allowing them to provide customers with the lowest possible prices and direct delivery to their recipients.
They carry only the highest quality premium candy brands and can have them delivered to you or a loved one quickly and easily. Their Hertfordshire-based warehouse staff collaborates closely with customer support agents to fulfill every order precisely as specified.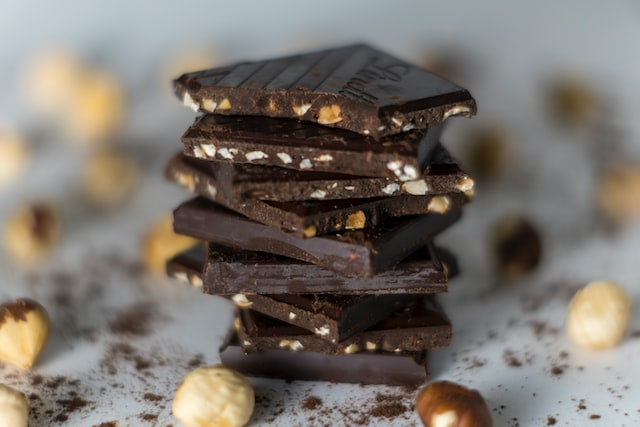 All of the delicious varieties of Lindt Lindor chocolate, such as Milk, Dark, White, Salted Caramel, and more, are sure to be appreciated by your clientele. It's hard to imagine someone who wouldn't want to experience temporary happiness by indulging in one of these tempting treats.
Contact Info:
Phone: 01992 526279
Email: [email protected]
Website: https://www.chocolatesdirect.co.uk/
Address: Unit 20, Mead Business Centre, Hertford, Herts, SG13 7BJ.
5. Sweet As
Over twenty-five years ago, Paul and Christine Smith established the first Sweet As. Since then, numerous generations of the family have worked together to expand the company to seven sites, all of which are doing well in and around Melbourne. 
There are now six siblings and several in-laws active in the company at Sweet As. They are ecstatic to be introducing a web storefront since this will allow them to serve clients all across the nation with superior wares and unbeatable rates.
Chocolate and other sweets from well-known brands like Lindt, Toblerone, Cote d'Or, and Chocolatier are Sweet As's forte. In the years Sweet As has been in business, they have built a solid reputation for providing excellent markdowns and clearance items. 
Contact Info:
Phone: 1300 798 830
Email: [email protected]
Website: https://www.sweetas.net.au/
Address: 954 North Road, East Bentleigh 3165, Opposite Duncan MacKinnon Reserve Office.
6. Candy Favorites
For over ninety-five years, we have stayed true to our founder's original mission: to provide the best candies around at fair pricing and with unparalleled service.
They understand that online buying might seem impersonal at first, so they work hard to make clients feel like they are shopping at a traditional confectionery store, complete with friendly service and the option to ask for something special.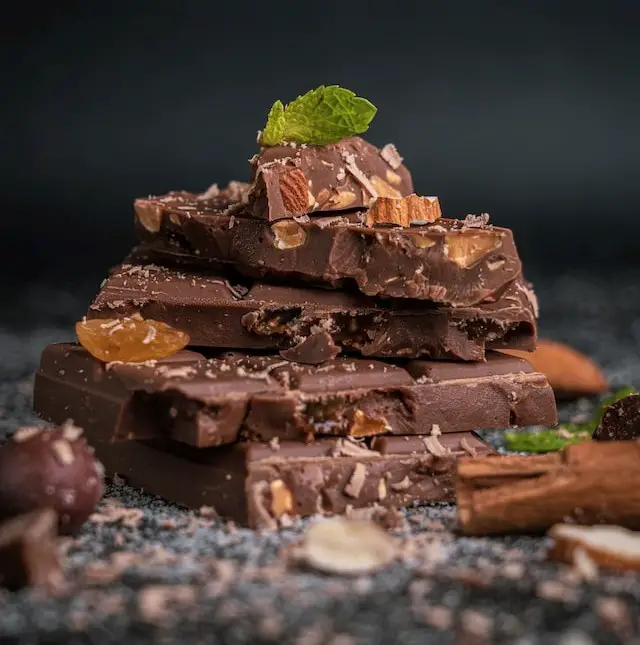 In this way, they became one of the first 500 online shops and made history as the very first confectionery store available only over the internet. They have over 3,000 unique candies available on our website, including brands like Brach's, EDA's Sugar-Free, Ferrara Pan, Just Born, and many more. 
Contact Info:
Phone: 412-678-8851
Website: https://www.candyfavorites.com/
7. Gourmet International Ltd.
The company Gourmet International Ltd. imports and sells high-end gourmet foods and sweets throughout the United States. More than 45 years ago, Gourmet International was founded in Michigan by German immigrants Horst and Erika Nitzsche. 
Many different types of stores, from gourmet food stores to high-end supermarkets to delis, gift boutiques, gift basket providers, online merchants, and more, make up their extensive list of satisfied clients. Gourmet International now imports over 35 unique European brands, covering everything from savoury to sweet. 
Gourmet International has been in business since 1989, and its current owners, Mike and Monica, are the second generation to carry on the family's commitment to providing a wide range of gourmet foods to customers in every market in the United States.
Contact Info:
Phone: 800.875.5557  
Email: [email protected]
Website: https://www.gourmetint.com/
Address: 5253 Patterson Ave SE, Grand Rapids, MI 49512.
Also, check out our article on the List Of Wholesale Buttercream Icing Suppliers & Vendors!