Sausage is a sort of processed meat often manufactured from ground animal protein and additional ingredients (such as salt, spices, and others.
Fillers and extenders like grains and breadcrumbs are sometimes used.
You can find the best sausages in wholesale prices from the list below!
List Of Wholesale Sausage Suppliers:
Davison's Butcher Supply
Bianco's
Savoie's Foods
George's Liquor and Deli
Fred Usinger, Inc.
Queen City Sausage and Provision Inc
Stevens Plant
1. Davison's Butcher Supply
Since 1927, Davison's Butcher Supplies has provided for the requirements of the Meat Packers and Food Processing sector all over the world. They left Vernon after 60 years in 1987 and settled in Commerce.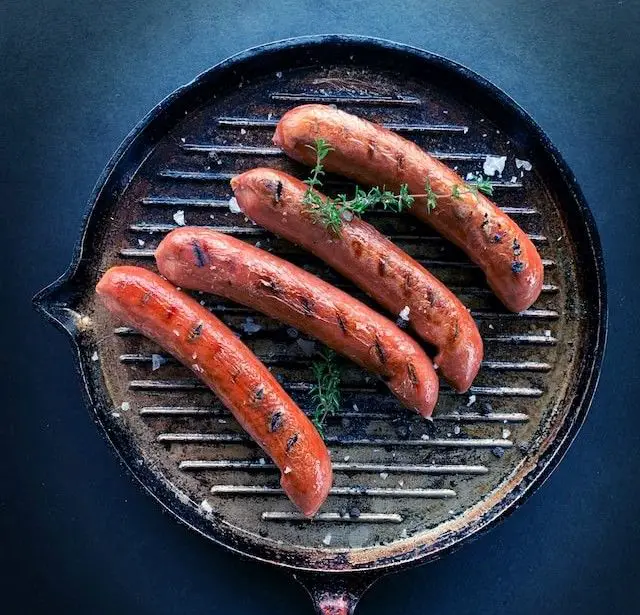 They use UPS for all of our domestic shipping, and dispatch orders the day they receive them. They have a wide variety of Butcher Supplies for Sausage Makers, Hunters, Fishermen, and Home Enthusiasts, in addition to products for Meat Markets, Butcher Shops, and Food Processors.
They sell bowl choppers, butcher supplies, casings and seasonings, knives and knife sharpeners, meat and deli slicers, meat grinders, meat grinder accessories, meat mixers, meat mixer grinders, parts, patty machines, and food formers.
Contact Info:
Phone: 1-888-265-9245
Email: [email protected]
Website: https://www.davisonsbutcher.com/
Address: 5309 Sheila St, Los Angeles, CA 90040, USA
2. Biancos
Bianco & Sons could now produce an unprecedented quantity of high-quality sausage and meat products at their modern facility. Bianco's premium goods debuted at Cheney Brothers stores in South Florida and restaurants in Las Vegas and Atlantic City in the autumn of 2017.
They are proud to continue our grandpa Joseph Bianco as the third generation of Bianco's. They are pleased to keep making the regional classics that have grown indispensable throughout the region.
Throughout Massachusetts, Maine, and New Hampshire, you may now get your beloved Bianco & Sons sausages and marinated meats at any of the many Stop & Shop, Big Y, Market Basket, and Wegmans stores.
 Contact Info:
Phone: 781-289-4688
Email: [email protected]
Website: https://biancosausage.com/
Address: 1 Brainard Ave Medford, MA 02155.
3. Savoie's Foods
Savoie's Cajun culinary items have become mainstays of Cajun cuisine, present at every family meal and gathering, from the roux used in gumbos and gravies to the smoked sausage, boudin, and tasso added for that unmistakable genuine taste.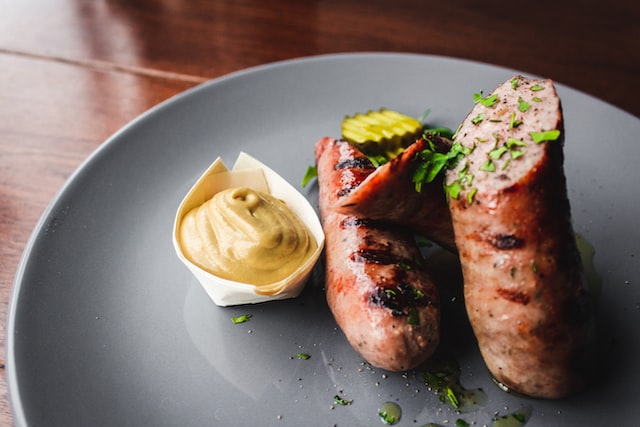 Savoie's Food companies are still run by descendants of the founders, and they are among the most well-known names in the Cajun food industry. On Highway 742 in Opelousas, Louisiana, the original location of Savoie's Grocery is now the company's headquarters.
 Many of our current workers are descended from those who initially worked for Ms. Eula, demonstrating that they are, at heart, still a family company. 
Contact Info:
Phone: 337-942-7241
Email: [email protected]
Website: https://www.savoiesfoods.com/
Address: 1742 Highway 742, Opelousas, LA 70570, United States.
4. George's Liquor and Deli
George's Liquor and DeliIn 1971, the company began as a little Chicago establishment called George's Liquor and Deli, run by a single family. The smoked whole muscles and sausages made in the store's tiny production room were the main attractions. 
Products were prepared using time-honored European techniques and traditional European family recipes. The store's seen a rise in sales of these items over the last three years, particularly in the colder months. 
For this reason, in late 2006, George's Brand Meats opened for business in a USDA-approved facility. The firm's manufacturing of smoked meat products follows the same time-honored methods as before, but today there is much more production capacity, and the company offers a wider variety of goods.
Contact Info:
Phone: 847-288-0881
Email: [email protected]
Website: https://www.georgesbrandmeats.com/
Address: 11219 Franklin Avenue, Franklin Park, IL 60131
5. Fred Usinger, Inc.
In Milwaukee, Wisconsin, the Usinger family has been manufacturing sausage for more than 140 years. The Usinger family has a sausage factory that is famous throughout the country. 
Gourmets (Feinschmecker) may choose from more than seventy distinct traditional sausages. Usinger's has been making high-quality sausages and providing outstanding service to customers since 1880. 
They are known for their award-winning natural casing wieners, improved bratwurst, and authentic natural casing braunschweiger, all of which are indicative of their commitment to creating authentic European-style wurst.
Contact Info:
Phone: (414) 999-0221 / (800) 558-9997
Email: [email protected]
Website: https://www.usinger.com/
Address: 1030 N. Dr. Martin Luther King Jr. Drive, Milwaukee, WI 53203.
6. Queen City Sausage and Provision Inc
Queen City Sausage & Provisions Inc. is now owned exclusively by Elmer Hensler, a native of Cincinnati's West End who fought his way up the business ladder through hard work and determination. 
After he has bought out his long-term business partners. Elmer Hensler finally achieves his goal of being a prosperous company owner. The first ever Wicked Hot Smoked Sausage was created in 2018. We responded to the growing demand for hot sausages by developing a series of sausages that are each flavored with a different hot pepper. 
Queen City Sausage jumped on the bandwagon as the "official" sponsor of FC Cincinnati as the sport suddenly swept the city. The team's success has and will continue to, galvanize the city's sports fan base. 
Contact Info:
Phone: 513-541-5581
Website: https://www.queencitysausage.com/
Address: 1136 Straight Street, Cincinnati, Ohio 45214.
7. Stevens Plant
From our facilities in Smithfield, North Carolina, they can send a variety of high-quality pork products all over the country. Stevens Sausage is a leading provider of these goods in eastern North Carolina. 
Their chitterlings, chitterling sausages, and country hams are always popular with the customers (chitlins). Every week, Stevens now manufactures hundreds of pounds of pig sausage, souse, chitterlings, smoked sausage, hot dogs, hot-dog chili, and their renowned country hams. 
All of the Stevens Sausage Company's offerings are brimming with history and flavor, and they hope you get to experience both. Go to the website below and order yourself some!
Contact Info:
Phone: 1-800-338-0561 / 919-934-3159
Website: https://stevens-sausage.com/
Address: 3411 Stevens Sausage Rd, Smithfield, NC 27577
Also, check out our article on the List Of Wholesale Cheese Curds Suppliers & Vendors!