Soups are a fantastic choice for maintaining both hydration and satiety because of their high liquid content. They help strengthen your immune system. 
In addition to protecting you against catching a cold or the flu, a bowl of hot soup is a wonderful remedy for when you already have one. The majority of soups include disease-preventing elements.
List Of Wholesale Soup Suppliers In the USA:
The Real Soup Co. 
Happy Valley Soup Company 
Serious Soups
Tabatchnick Fine Foods, Inc.
Mitchell's Soup Co. 
Campbell
The Fresh Soup Company
1. The Real Soup Co. 
Zorba Delicacies Limited, a renowned producer of Chilled Dips and Deli Fillers, acquired The Real Soup Co. in 2011. As a committed, award-winning Welsh supplier, they have come a long way since then.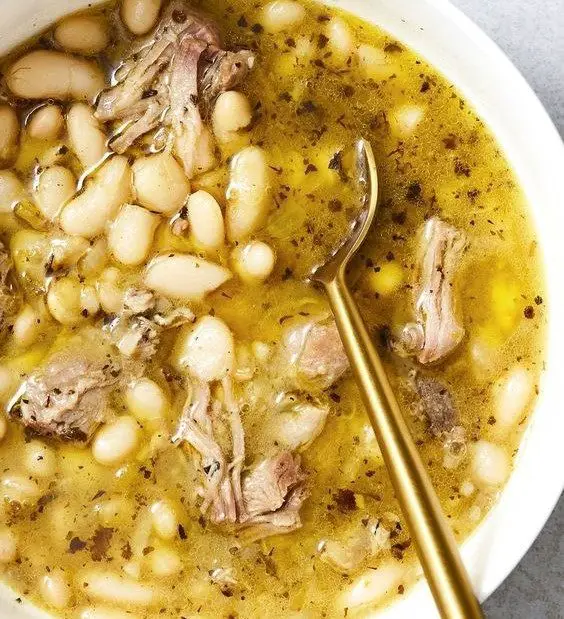 Soup is a classic that will outlive any number of chefs. There are probably a thousand other things on your mind, so it's nice to know that you can always count on having delicious, freshly made-soup.
They are also been awarded the coveted BRC (British Retail Consortium) Grade AA* accreditation, which guarantees their strict adherence to the highest standards across the whole supply chain.
Contact Info:
Website: https://www.therealsoupcompany.com/
2. Happy Valley Soup Company 
For generations, the Williams family has perfected and sold their online gourmet dry soup mix recipes. Always prioritising the use of fresh, natural ingredients, their recipes include no salt, preservatives, or monosodium glutamate. There are 14 different varieties of soup available from the Happy Valley Soup Company.
Cooke Tavern Soups, the sister business, has gained national recognition for its healthful, flavorful, and convenient soups. It just requires the addition of some basic cupboard goods, such broth and maybe a fresh veggie, and any protein you'd want.
Greg Williams, the business's owner, wanted to expand the distribution of his exquisite soups to more people, so he came up with a new brand called Happy Valley, after the picturesque valley in central Pennsylvania where he and his wife had lived for many years.
Contact Info:
Phone: (814) 422-7687
Website: https://www.happyvalleysoupcompany.com/
Address: 4158 Penns Valley Road, Spring Mills, PA 16875.
3. Serious Soups
Independent and locally based, Serious Soups offers a wide variety of well-produced gourmet soups. The gluten-free, dairy-free, vegetarian, and vegan choices among our many delicious flavours are extensive.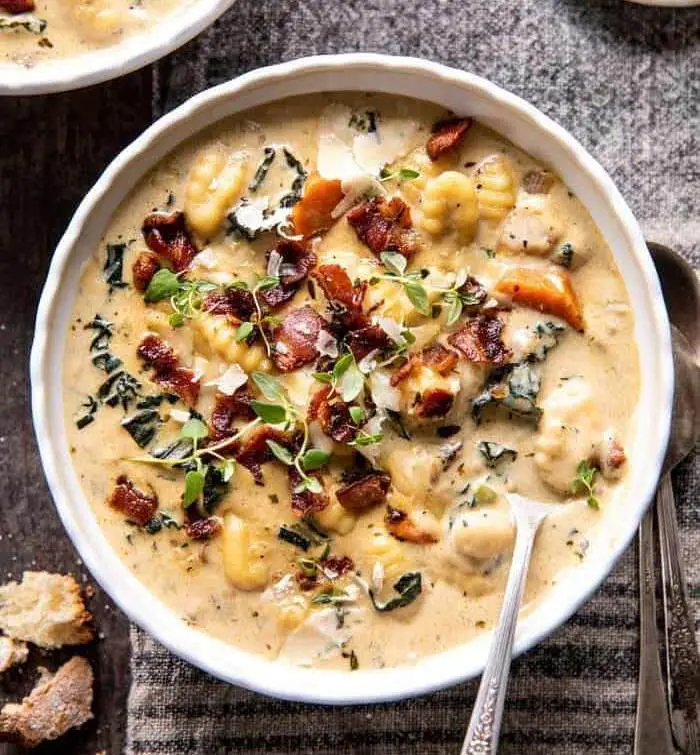 They have been a successful wholesaler serving the food service sector since 2005, supplying restaurants and cafes across the Lower Mainland. Customers who value natural goods that are little processed, prepared with whole ingredients, and sourced regionally love our soups. 
They utilise only the freshest ingredients, including an intensive chicken stock that they make in-house, to create what they think to be the best flavorful soups on the market today. 
Contact Info:
Phone: 778-896-4131
Email: [email protected]
Website: https://serioussoups.com/
Address: Unit 101 12882 85 Avenue, Surrey, BRITISH COLUMBIA CANADA, V3W 0K8.
4. Tabatchnick Fine Foods, Inc.
Tabatchnick Fine Foods, Inc. is a well-known brand of soups and broths throughout the country. Tabatchnick is now in its 117th year in business and has a long history of providing customers with delicious, high-quality meals.
They pioneered a new method of flash-freezing our soups to preserve their taste and freshness, setting them apart from the competition. Among many unique product lines are ones that are low in salt, organic, and gluten-free. 
In terms of kosher certification, Tabatchnick has none. Tabatchnick is committed to giving back to the community in addition to creating an exceptional range of soups and broths. To assist the homeless, we have teamed up with Holy Apostles, New York City's biggest soup kitchen. 
Contact Info:
Phone: (732) 247-6668
Email: [email protected]
Website: https://www.tabatchnick.com/
Address: 1230 Hamilton Street, Somerset, NJ 08873-3343.
5. Mitchell's Soup Co. 
Donna bought canned and dry supplies for the Lockhart family in case the world ended on December 31, 1999. The clock struck midnight, and the world continued revolving, so she had to put her emergency supplies to use. 
She decided to start selling them as ready-to-cook soups at her soap booth at the local farmer's market in Duncan, British Columbia, Canada, so she began packing them in cellophane bags.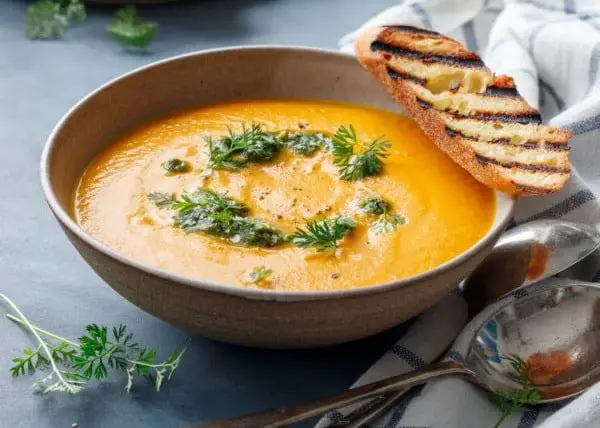 In 2008, Donna's son Jamie took over the family business, which started as a simple soap shop but now sells soup. Mitchell's Soup Co. began as a family endeavour to educate Jamie's four children on valuable life skills, but it quickly became Jamie's true passion since she enjoyed making items that were good for both body and spirit. 
Contact Info:
Phone:778.455.5140 / 519.859.3569
Email: [email protected]
Website: https://www.mitchellssoupco.com/
6. Campbell
Campbell is happy to say that the company has been in the food-production business for over 150 years. Their rich history is a reflection of the legendary products and brands that their current and former workers have developed and nurtured over the years. 
Beefsteak Tomato is the first canned soup to be sold in a jar. For almost 25 years, their primary focus and initial trademark had been New Jersey Beefsteak tomatoes.
The invention of the method of condensing soup by Arthur's nephew, Dr John T. Dorrance, results in more compact packaging: cans! This innovation reduces the cost of making soup for households without sacrificing nutritional value.
Contact Info:
Phone: 1-800-257-8443
Website: https://www.campbells.com/
7. The Fresh Soup Company
Michael McAllister and Ronan Carr started The Fresh Soup Company in 1999. Michael, a chef with 12 years of expertise, has had his successful restaurant in Drogheda, while Ronan has extensive commercial knowledge, having managed enterprises in the tourist and medical supply sectors.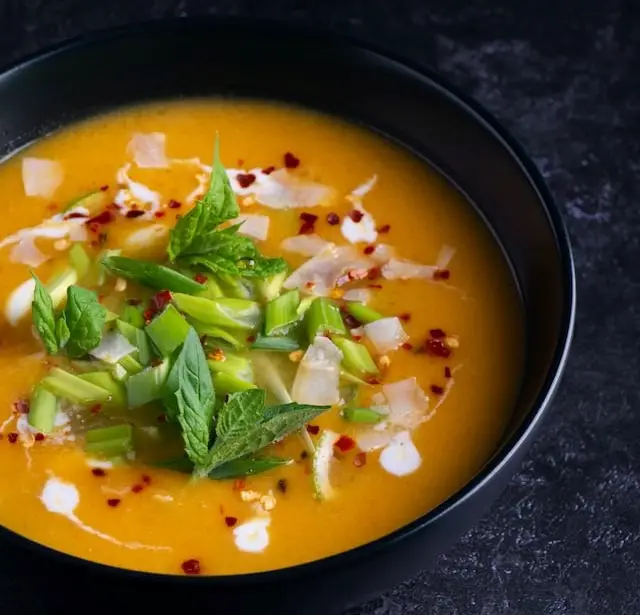 They have a variety of Fresh Soups that come in 5-gallon catering packets that they sell to restaurants. There are more than twenty-five distinct soups available, satisfying the needs of a broad spectrum of distributors and consumers throughout Ireland. 
All of the soups are prepared from scratch without the use of any artificial flavours, colours, or preservatives. The Fresh Soup Company is well-known for its superior quality, unwavering consistency, and other admirable traits. 
Contact Info:
Phone: 041-9814505
Email: [email protected]
Website: http://www.thefreshsoupcompany.com/
Address: Units 7& 8 Site 22, Duleek Business Park, Duleek, County Meath, Ireland.
Also, check out our article on the List Of Wholesale Ice Cream Toppings Suppliers & Vendors!