Ferrero Rocher is a chocolate and hazelnut dessert created by the Italian business Ferrero in 1979.
The product was created by Michele Ferrero and continues to be excellent chocolate for many individuals. Each Ferrero Rocher ball is foil-wrapped and placed in a paper liner. 
Everyone loves this chocolate, therefore shop owners make it a point to always include these products in their chocolate category.
Listed below are some of the best wholesale Ferrero Rocher Chocolate suppliers in the world!
List Of Wholesale Ferrero Rocher Chocolate Suppliers:
Ferrero U.S.A
Coblentz Chocolate Company 
Candy & Snack
Fannie May
WinCo Foods 
1.  Ferrero U.S.A
Ferrero has been making items enjoyed by generations for over 70 years. They developed from a bakery in Alba to the third biggest confectionery company.
Ferrero first entered the US market with Tic Tac mints in 1969 and has since won fans and shared delight with Ferrero Rocher, Nutella, Kinder, and Fannie May chocolates. 
The Ferrero Group increased its chocolate range by acquiring iconic brands such as Butterfinger, Crunch, Baby Ruth, Raisinets, and others, that are now part of the Ferrero U.S. portfolio.
They are delighted to be a family-owned business with 3,000 workers spread throughout eight offices and ten facilities and warehouses in the United States, the Caribbean, and Canada. 
Get in touch directly to see if you can get distribution for your area.
Contact Info:
Phone: 001 732 584 4700
Website: https://www.ferrero.com/
Address: 7 Sylvan Way, 4th Floor, Parsippany, New Jersey, 07054.
2. Coblentz Chocolate Company 
Coblentz Chocolate Company Coblentz Chocolates was founded in the spring of 1987 by Jason and Mary Coblentz in their home kitchen. Much has changed since then, but their commitment to meeting consumers' cravings for excellent chocolates, caramels, and other confections has only expanded.
Chocolate enthusiasts value quality, which Coblentz has stressed from their inception. Fresh, local milk and butter and a high percentage of cocoa butter distinguish them from other chocolatiers. 
From their retail location's viewing gallery, you can witness these quality components, and observe their hand-dipped chocolates within their spotlessly clean manufacturing facility.
Contact Info:
Phone: 800-338-9341
Email: [email protected]
Website: https://coblentzchocolates.com/
Address: 4917 Walnut Street, Walnut Creek, OH 44687.
3. Candy & Snack
Candy & Snack is another leading candy retailer in the market. They emphasize growth and making sure their candies and snacks are imported from the best brands in the world.
Nothing is more important than variety and quality to this company, and their inventory is like a look into the best chocolates available globally. Candy & Snack is an amazing choice for many people as it's a progressive company! Do go to their website link below for more chocolates!
Contact Info:
Phone: (216) 631 8200
Email: [email protected]
Website: https://candyusa.com/
Address: 3135 Berea Road, Cleveland, OH 44111.
4. Fannie May
Fannie May began at 11 N. LaSalle St. in Chicago in 1920, and currently creates over 100 distinct confections, continuing to explore new and inventive American taste profiles for their clients. Fannie May chocolates have told a narrative and touched the hearts of many customers.
Fannie May chocolates have always been made with the highest quality in mind. They pour nearly a century of love and passion into everything so that their chocolates make every moment genuinely unique for their clients. Fannie May has been making delectable chocolates, and exceptional premium chocolates, from welcoming in-store service to their bespoke boxes of unique and original recipes.
Phone: 800-333-3629
Email: [email protected]
Website: https://www.fanniemay.com/
5. WinCo Foods 
WinCo Foods is an exceptional chocolate producer and has multiple types of Ferrero Chocolates in its inventory. The company is continuously expanding and believes in diversity as the key to its growth, critical to the business's strategy and success.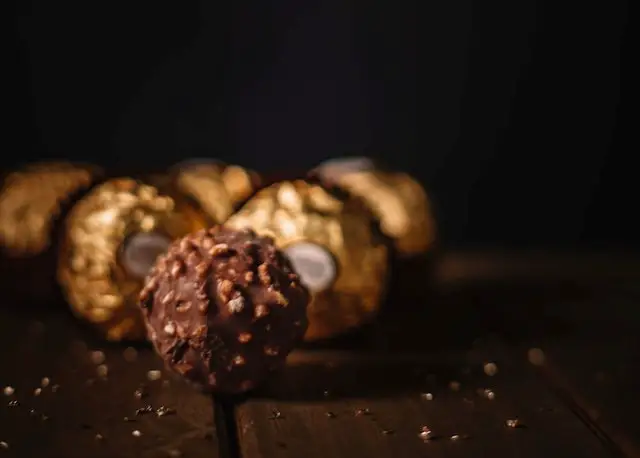 They are dedicated to maintaining and celebrating an inclusive environment in which all workers are appreciated and respected regardless of race, color, religion, sex, age, sexual orientation, gender identity, national origin, veteran, or handicap status.
If you are looking for a socially conscious company, then this is the perfect wholesaler to order from!
Contact Info:
Phone: 1-800-824-1706
Website: https://www.wincofoods.com/
Address: Boise, Fairview & Milwaukee, Store Number 6, Street8200 W Fairview Ave
Also, check out our article on the List Of Wholesale Chocolate Suppliers In The Uk.