Oyster is the generic phrase for many groups of salt-water bivalve mollusks that dwell in marine or brackish environments.
The valves of certain species are severely calcified, and many are irregular in form. 
The superfamily Ostreoidea includes many, but not all, oysters.
You can find a variety of these oysters from the supplier's list written below!
List Of Wholesale Oysters Suppliers:
Prestige Oysters
Peeko Oysters
Vince's Shellfish Company
Mobjack Bay Seafood
Taylor Shellfish Farms
Pangea Shellfish Company
White Stone Oysters
Bevans Oyster Co, Inc
York Fish And Oysters
Motor City Seafood
1. Prestige Oysters
In the 1970s, CEO Johnny Halili moved from Albania to the United States. Johnny took his first work at a neighborhood car wash after landing in Chicago's slums. 
Prestige Oysters is still a family-run business today, with Johnny, Lisa, and son Raz in charge of day-to-day operations.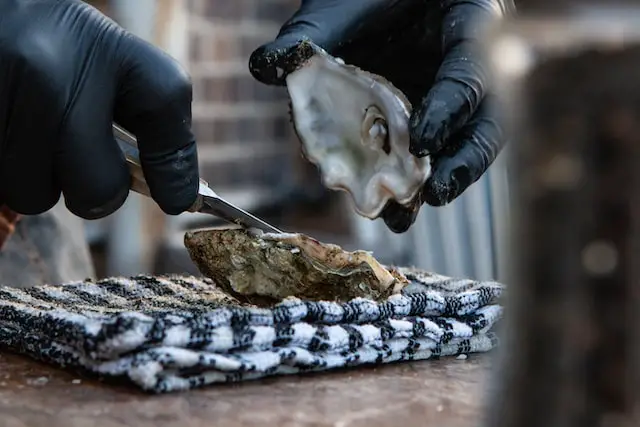 Prestige Oysters Inc. has two full-time processing factories and markets over 100 vessels from Texas and Louisiana to Maryland.
Contact Info:
Phone: 281-339-2111
Email: [email protected]
Website: https://www.prestigeoysters.com/
2. Peeko Oysters
Peter Stein switched desks for docks and established Peeko Oysters in 2016 after years in the corporate world.
He has never looked back since, steering the company through peak season summers and worldwide pandemics alike.
Because of their proximity to New York City and the surrounding metro region, they can send freshly picked Peekos to world-renowned restaurants and home cooks alike. 
Contact Info:
Phone: 631-765-7994
Email: [email protected]
Website: https://peekooysters.com/
Address: 900 1st St, New Suffolk, NY 11956
3. Vince's Shellfish Company
 Vince's Shellfish Co, Inc. takes pleasure in offering clients the freshest, highest-quality, and most diverse selection of seafood available. They take pride in their service, safety, and long-term viability.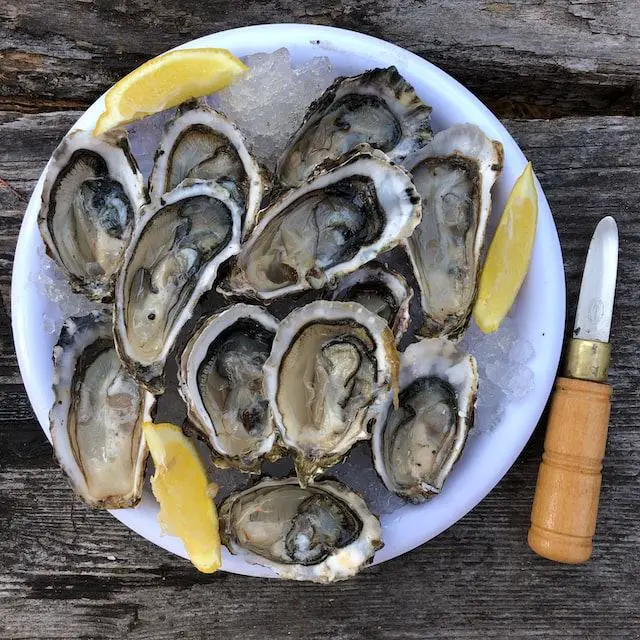 Their fish comes from all over the world and is obtained from only a few suppliers, where it is iced, filleted, and packaged for daily delivery to consumers. You can check them out from the link below!
Contact Info:
Phone: 650-589-5385
Email: [email protected]
Website: https://www.vincesshellfish.com/
Address: 1063 Montgomery Ave, San Bruno, CA 94066.
4. Mobjack Bay Seafood
Mobjack Bay Seafood sells to seafood stores, wholesale seafood wholesalers, restaurants, and retail enterprises in Gloucester, Virginia. 
They exclusively sell hard clams and oysters, both wild and farmed, through our online store or distribution facility. 
Their items are sourced from as far south as Florida and as far north as New Jersey. They also distribute Ward Oyster Co, which raises farmed oysters in the beautiful waters where the Ware River meets Mobjack Bay.
Contact Info:
Phone: 804-693-7597
Website: https://mobjackbayseafood.com/
Address: 6578 Jarvis Road, Gloucester, Virginia 23061.
5. Taylor Shellfish Farms
Taylor Shellfish Farms have developed a strong bond with the tidelands they farm over five generations. They have a hardworking group that strives for perfection and is proud of the production of seafood.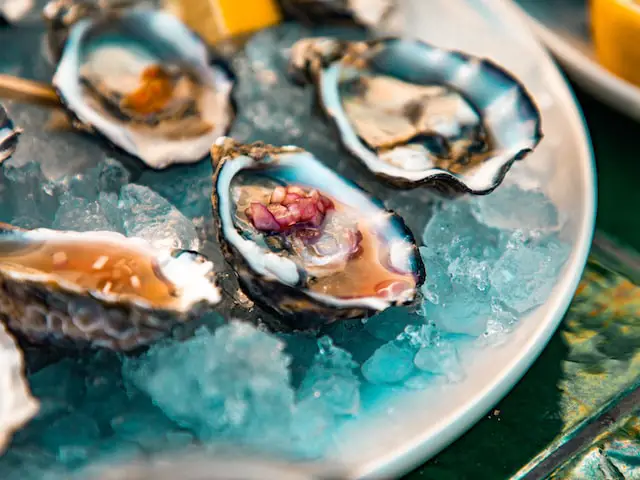 The nutrient-rich seas, sheltered bays, and various ecosystems of the Pacific Northwest make it one of the greatest sites in the world to cultivate shellfish. 
Contact Info:
Phone: 360.426.6178. 
Email: [email protected]
Website: https://www.taylorshellfishfarms.com/
Address: 130 SE Lynch RD Shelton WA, 98584.
6. Pangea Shellfish Company
Pangea Shellfish is a high-end shellfish distributor situated in Boston, Massachusetts. They provide a wide variety of seafood, but oysters are their specialty. 
They supply shellfish to foodservice wholesalers and institutions across the United States and Canada. They are known for our high-quality goods, excellent customer service, and marketing tools such as Oysterology.
Contact Info:
Phone: (617) 439-4999
Website: https://www.pangeashellfish.com/
Address: 314 Northern Avenue, Boston, MA 02210.
7. White Stone Oysters
White Stone Oyster Company arose from a fascination with the relationship between oysters and their surroundings. They brought a novel aquaculture method to Virginia to develop a more ideal Chesapeake oyster.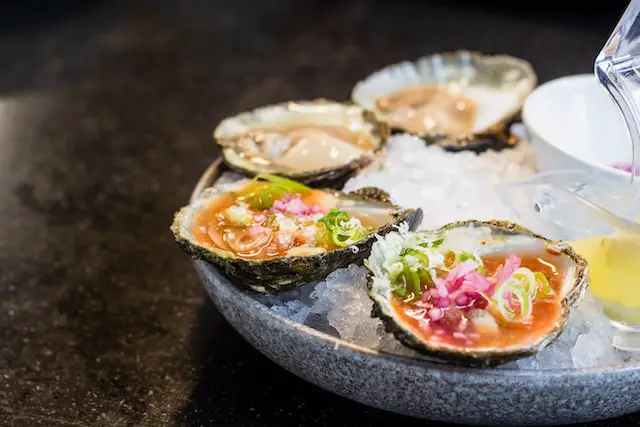 They are the first farm where oysters spend their whole lives swimming in the harsh Chesapeake Bay surf. They will never accept anything less than the best oysters their local waters have to offer.
Contact Info:
Phone: (804) 886-9038
Website: https://www.whitestoneoysters.com/
8. Bevans Oyster Co, Inc
Bevans Oyster Co, Inc is situated in historic Westmoreland County, Virginia, a rural community set between the Potomac and Rappahannock Rivers, both of which are tributaries of the Chesapeake Bay. 
They are well-known in the seafood industry for our high-quality oyster standards, and our name is synonymous with fresh flavor. In the seafood sector, they are known for having clean shucking and packaging facilities.
Contact Info:
Phone: (804)472-2331
Website: https://www.bevansoyster.com/
Address: 1090 Skipjack Road, Kinsale, VA 22488.
9. York Fish And Oysters
York Fish And Oysters is the only Pennsylvania Member of Maryland's "True Blue" Program Large and Small Catering and Wholesale Orders are Accepted During the Summer Outdoor Seafood Bar.
Since 1950, this local, family-owned business has specialized in fresh seafood and shellfish. You can find a variety of oysters on their website below!
Contact Info:
Phone: 717-848-2867
Email: [email protected]
Website: https://www.yorkfishandoysterco.com/
Address: 1369 W Market St, York, PA 17404.
10. Motor City Seafood
Motor City Seafood is a leading supplier of motor city seafood as they offer a variety of seafood options to people. They have not only oysters but a range of fishes and other species too.
You can look on their website to order oysters and win bulk at reasonable prices!
Contact Info:
Phone: 734-359-3132
Email: [email protected]
Website: https://www.motorcityseafood.com/
Address: 884 N. Holbrook Street, Plymouth, MI 48170.
Also, check out our article on The List Of Wholesale