In addition to its many other health advantages, stevia has been shown to reduce blood sugar levels. Although there has been a lot of study on the safety of refined extracts, not as much has been done on whole-leaf or raw products. 
When taken sparingly, stevia has minimal negative effects and is an excellent sugar alternative. The list of where you can get reasonable stevia in bulk is listed below.
List Of Wholesale Stevia Suppliers:
Sweetly Sweeteners LLC 
SoPure
Stevia Nutra Corp
Falcon Trading International
Naturalin Biotech Co, Ltd.
Naturally Sweet Products
Pure Circle
1. Sweetly Sweeteners LLC 
Sweetly Sweeteners LLC is a global leader in the production and distribution of Steviol Glycoside extracts, with a particular emphasis on the cultivation of stevia plants using responsible farming methods and the distribution of finished goods.
Sweetly Stevia encourages better sugar-replacement decisions.
They have no artificial ingredients, are cruelty-free, have zero calories, and don't leave you with a bad taste in your mouth.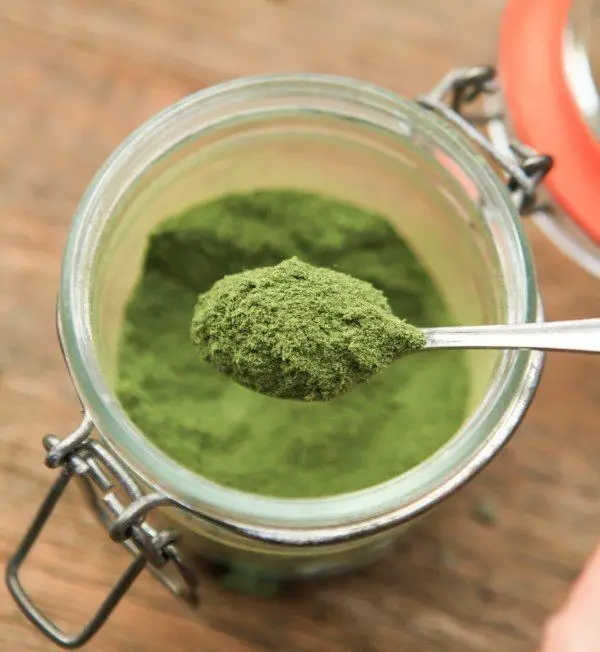 Have a guilt-free experience with Sweetly Stevia by giving it a try now! They strongly oppose safety disclaimers.
Sugar-free, chemical-free, gluten-free, lactose-free, and suitable for diabetics, Sweetly Stevia is made from organic, Non-GMO stevia leaves.
Contact Info:
Phone: (845) 288-1026
Email: [email protected]
Website: https://sweetlysteviausa.com/
Address: 146, Rock Hill Drive, PO Box 960- Rock Hill, New York 12775, U.S.A.
2. SoPure
SoPure is the number one producer of stevia extracts from plants across the globe.
Having several extraction sites guarantees there will be no disruption in supplies.
Choices that don't include any genetically modified ingredients and have clean labels
Products bearing the SoPure brand are stevia extracts.
They supply the most cutting-edge and superior stevia products to the world's leading food, beverage, nutritional, and pharmaceutical companies. thanks for providing the highest quality stevia.
SoPure stevia is cultivated and processed entirely inside our company, from seed to finished product, guaranteeing you the purest, most reliable stevia available.
Contact Info:
Phone: (613) 745-2087
Website: https://www.sopurestevia.com/
Address: 323 St Laurent Blvd, Ottawa, Ontario, K1K 2Z5.
3. Stevia Nutra Corp
To that end, Stevia Nutra Corp. has set its sights on mass-producing premium hemp and stevia and supplying it to manufacturers at below-market wholesale costs. 
They have the potential to meet the demands of innumerable companies as hemp and stevia farms provide them with natural sweeteners and raw materials. 
They sell their crops to factories and warehouses, where they are processed and packaged into final goods for export throughout the world.
Thanks to the superior quality of their harvest, they can guarantee that their purchasers will provide their consumers with only the best goods.
Contact Info:
Phone: (702) 623-1807
Website: https://www.stevianutracorp.com/
4. Falcon Trading International
Since its founding in 1993, Falcon Trading International has served as a primary raw material supplier and consultant to the health and nutritional, food and beverage, pharmaceutical, medical, and cosmetics sectors in both domestic and international markets.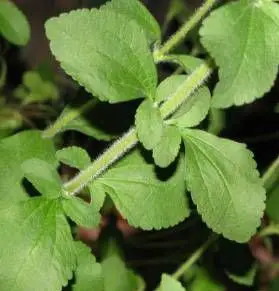 Throughout the company's 28-plus-year existence, they have learned a great deal about their target industries and their goods, including how those sectors change for the year and what factors influence their availability on the market.
They have experience with businesses of all sizes, from startups to household names. Their number one priority has always been to deliver first-rate goods and services at competitive costs while maintaining the highest standards of customer service.
Contact Info:
Phone: 802 849-2021
Email: [email protected]
Website: https://www.falconti.com/
5. Naturalin Biotech Co, Ltd.
Naturalin Biotech Co, Ltd was established in September 2006, Naturalin Biotech Co, Ltd is the parent company, which was created in August 2017.
When it comes to extracts and substances derived from plants, go no farther than Naturalin, a Chinese company. 
There are now applications for their wares in the Nutrition, Food & Beverage, and Personal Care markets.
The Nutrition, Health, and Wellness industry has benefited greatly from Naturalibio's innovative use of herbal extracts, and that trend shows no signs.
Natural specialty ingredients and cutting-edge technology provide the solid foundation from which they may best meet the requirements of their customers. The plant extracts are manufactured using only the highest quality ingredients and are modified to preserve consistency from batch to batch.
Contact Info:
Phone: +86-731-84430651
Email: [email protected]
Website: https://www.naturalinbio.com/
Address: No.10 Zhushan RD, Liuyang National.
6. Naturally Sweet Products
Naturally, Sweet Products provides the first all-natural sugars and sugar-free alternatives to the market in 2003. Naturally, Sweet Products has been a leader in the industry ever since. 
Naturally Sweet is an Australian company that distributes natural sweeteners made by American company Wisdom Natural Brands under the SweetLeaf brand.  
Naturally, Sweet's products include Xylitol, erythritol, and stevia. SweetLeaf is well recognized for producing high-quality, alcohol-free Stevia products, and this particular product is often regarded as the best-tasting stevia in the world.
Contact Info:
Phone: 1300 799 772
Email: [email protected]
Website: https://www.naturallysweet.com.au/
Address: 59 LUKE STREET, HEMANT, QLD, 4174.
7. Pure Circle
Pure Circle is one of the world's most prominent providers of ingredients and related services. Products ranging from food and drink to paper and medicine rely on sweeteners, starches, nutrition components, and biomaterials.
From cereals and fruits and vegetables to candies and yogurts, lotions and creams, biodegradable plastics, and supple, resilient tissues, they put plants to good use. 
Simple ingredients and gluten-free or high-fiber meals are popular with today's consumers, and our creative ingredient solutions help our clients remain on trend. They have 11,000 people in locations all over the globe. 
Contact Info:
Phone: (708) 551-2600
Website: https://www.purecircle.com/
Address: 5 Westbrook Corporate Center, Westchester, IL, 60154.
Also, check out our article on List Of Wholesale Mccormick Suppliers & Vendors!