The tea-based beverage known as "bubble tea" first appeared in Taiwan in the early 1980s.
It can be created with various toppings as well, such as grass jelly, aloe vera, or red beans. It is typically served with tea and chewy tapioca balls.
List Of Wholesale Boba Tea Suppliers:
Boba Tea Direct
Fanale Drinks
Troika J C. QBubble
Bubble Tea Supply
Boba Empire
Bubble Showroom 
Modoo
1. Boba Tea Direct
In 2002, their family wondered about bringing good boba tea on a wholesale level to people. This was a significant issue for them because their family hails from Taiwan, which is regarded as the origin of bubble tea.
At that point, they decided to launch an online store that makes premium bubble tea goods available to everyone to address the issue and also provide items of the greatest caliber. 
Before they can sell any of our items in our shop, they must satisfy stringent FDA requirements and taste testing. They also aim to provide the broadest range of bubble tea items so that they may serve clients' "one-stop shop." 
Contact Info:
Phone: 1-888-881-8108
Website: https://www.bobateadirect.com/
Address: 9457 S University Blvd #330, Highlands Ranch, CO 80126 USA
2. Fanale Drinks
Fanale Drinks began with the goal of bringing high-quality boba tea to California. They started as a tiny boba shipping company in Hayward and have since expanded to train clients from all across the county/how to create the most genuine boba.
They send one-of-a-kind drinks and desserts both locally in the San Francisco Bay Area and nationally. They sell everything you'll need to get your business up and running. 
They sell teas, flavoring ingredients, machines, custom printed cups, and even bubble tea lessons! For more information about their goods, services, and wholesale possibilities, please look at the website below.
Contact Info:
Phone: (281) 965-2656
Website: https://fanaledrinks.com/
Address: Missouri City, TX 77489
3. Troika J C. QBubble
 Troika J C. QBubble provides a wide range of ingredients for bubble tea, tapioca drinks, fruity smoothies, iced tea, iced green tea, Hawaiian shaved ice, and yogurt beverages.
 There is a New York-based firm founded in 2003 by three bubble tea enthusiasts who sought to bring Taiwanese tastes to North America. Since branding their bubble tea line "Qbubble," the founders have made it their mission to produce the highest quality ingredients to enhance the bubble tea experience.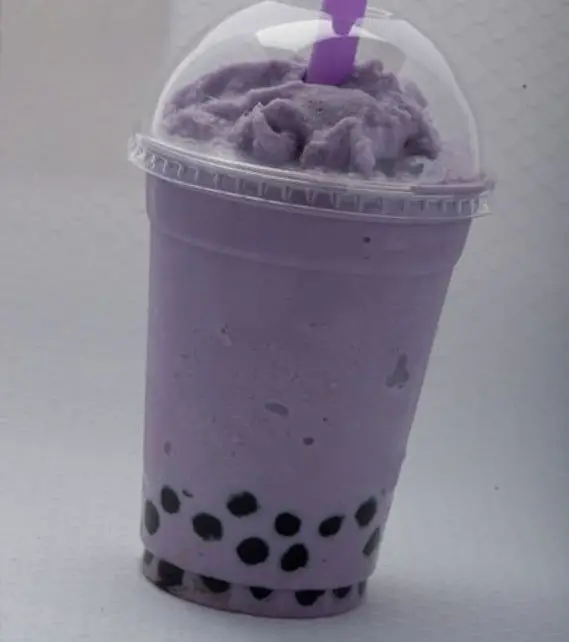 Qbubble specializes in the distribution of a broad range of bubble tea items such as loose tea leaves, pre-mixed bubble tea powder, fruit-flavored syrups, and tapioca pearls that have been carefully picked with the needs of our consumers in mind. 
Contact Info:
Phone: +718-358-5868
Email: [email protected]
Website: https://qbubble.com/
Address: 114-02 15th ave, unit 5, College Point, NY 11356.
4. Bubble Tea Supply
Bubble Tea Supply was founded in 2001 and is headquartered in CANADA. Their products and services are focused on bubble tea. They e supply a diverse assortment of specialty tea/bubble tea stores and customers globally. 
They offer high-quality goods, materials, supplies, and technical consultation. They also provide timely delivery and cheap pricing to assist customers in growing their bubble tea company. Client satisfaction is unquestionably a top priority. 
Through ethical leadership and the expertise with which we operate and expand our organization, they seek to satisfy the demands of customers and workers.
Contact Info:
Email: [email protected]
Website: https://www.bubbletea.us/
Address: #4106 – 495 W. GEORGIA STREET VANCOUVER, B.C. V6B 3Z6
CANADA.
5. Boba Empire
Empire Eagle Food shifted for the fourth time in 2017. Their corporate identity was revamped, and the company objective was redefined. The first upper section resembles an armor helmet, while the second higher part portrays boba toppings in a cup. 
While the lower section is reminiscent of a crown, which depicts the king/leader of a supply chain. They strive to be the industry leader in the bubble tea sector.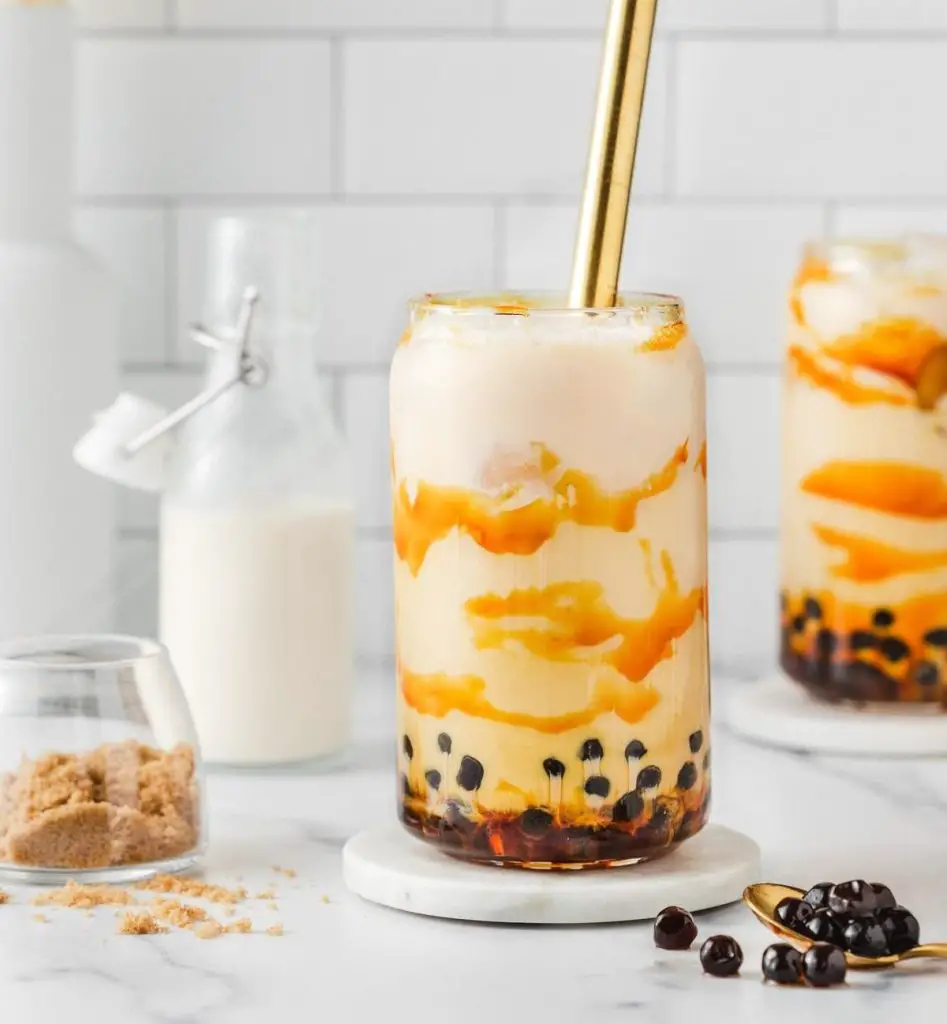 They can stand tall and proud in an ever-changing market. Like an eagle, the company aims to spread its wings in the sky, soar high, and spread beliefs and products throughout the world.
Contact Info:
Phone: +886-4-2569-4889
Email: [email protected]
Website: https://www.bobaempire.com/
Address: No. 56-1, Zhonghe Rd., Daya Dist, Taichung City, 428 Taiwan.
6. Bubble Showroom 
Bubble Showroom is a Taiwanese bubble tea brand that was established in France. Its founder was born into a tea-cultivating family in one of Taiwan's picturesque countryside.
The inventor had the notion to create her brand of bubble tea in France out of love for her culture and longing for her birthplace. Her family was quite supportive, picking the best tea leaves for her and assisting her in selecting the best local components to brew your bubble tea using the traditional method of bubble tea infusion.
She eventually succeeded in inventing a bubble tea that reminded her of her youth. The spirit of tea was ultimately introduced to France, and the the bubble Showroom' was established.
Contact Info:
Phone: +33 (0)9 73 89 09 83
Website: https://bubbleshowroom.eu/en/
Address: 16 Rue Joseph et Etienne Montgolfier, 93110 Rosny-sous-Bois.
7. Modoo
With 40 years of expertise in the beverage sector and 15 years of marketing experience, they are well-versed in the many circumstances you may face.
Modoo Food Ltd., the plant's invested sales firm, represents the factory in addressing import and sales concerns in the New Zealand market To ensure exceptional quality, their items are sourced and manufactured in Taiwan, straight from our high-end facility.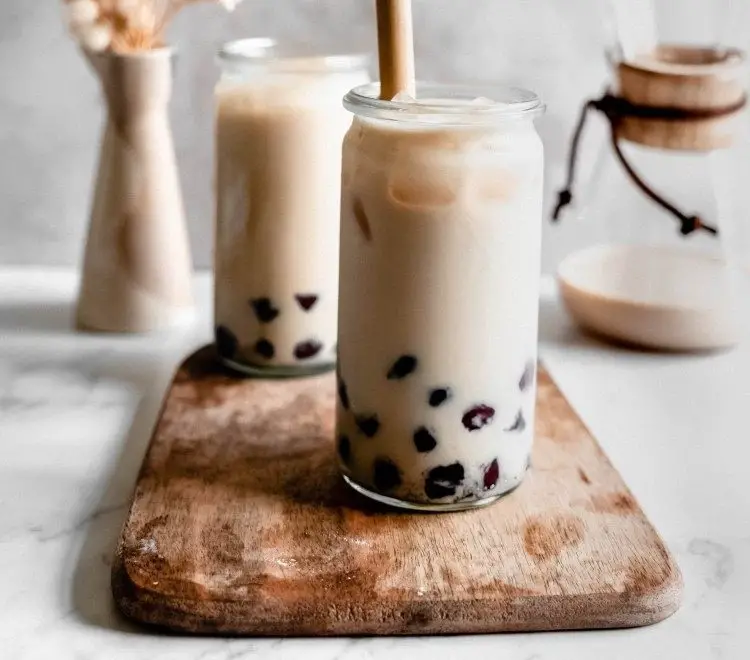 They have more than 300 goods accessible, including customized products, marketing advertising, and training.
Contact Info:
Phone: 09 8693081 / 0204411991 
Email: [email protected]
Website: https://modoo.co.nz/
Address: E29/930 Great South RoadPenrose, Auckland 1061 Unit 7, 1 Jackson Street Petone, Lower Hutt, Wellington 5012.
Also, check out our article on the List Of Wholesale Almond Flour Suppliers & Vendors!