Curds of cheese, formed from curdled milk, are a popular snack food and ingredient.
Common locations for them include Quebec, where they are used to make the dish poutine; the rest of Canada; the northeastern, midwestern, mountainous, and Pacific Northwest United States, particularly Wisconsin and Minnesota; and the rest of the world.
 List Of Wholesale Cheese Curds Suppliers:
Golden Age Cheese
Carr Valley Cheese
Saputo
Stoltzfus
Cheese Brothers
The Cheese Store
Keystone Farm Cheese
1. Golden Age Cheese
Since 1983, Golden Age Cheese has been providing the good people of Woodhull, New York with cheese for wholesale and retail sale.
Every day, they make a wide range of cheeses, including fresh mozzarella, mild to aged cheddar, plain and flavored cheddar cheese curds, specialty cheddars, smoked cheeses of many varieties, and more.
All-natural is the way to go. All-natural ingredients go into making their cheeses. All of their cheddars, specialty cheeses, and smoked cheeses are made using only natural ingredients. 
All of their cheeses are made with 100% local, rBST-free milk and are produced without the use of any animal rennet, only vegetable or microbiological rennet. They promise the lowest pricing you'll find elsewhere on the web for our premium cheeses.
Contact Info:
Phone: (607) 458-5365
Website: https://goldenagecheese.com/
Address: 1577 Mill St, Woodhull, NY, 14898.
2. Carr Valley Cheese
Carr Valley Cheese Company has been in the Cook family for almost a century. They are one of Wisconsin's oldest and most storied cheese factories and are proud to call the gentle hills and verdant pastures of central Wisconsin home.
Whether they are looking for an Aged Cheddar or a Cocoa Cardona, Carr Valley Cheese has what they're looking for. They have received several honors throughout the years and still going strong. 
Wisconsin is famous for its high-quality cheeses, and they invite customers to try some of them and experience their heritage for themselves.
More least fifty unique cultivars are already being cultivated in the Valley. They use traditional methods to make cheese, to create delicious, high-quality cheese.
Contact Info:
Phone: 608-985-8200
Website: https://carrvalleycheese.com/
Address: S3797 County G, La Valle, WI 53941.
3. Saputo
Saputo is now one of the largest dairy processors in the world, yet it all began as a family company back in 1954. They have been serving the food service industry with superior goods from day one.
At Saputo, they provide businesses in the food service industry with the finest dairy and cheese products possible by combining their knowledge of the industry with dedication to quality.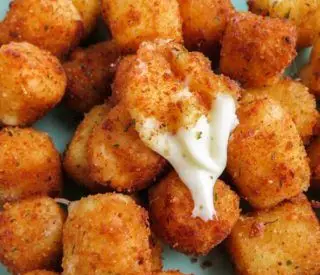 They sell to restaurants either directly or through a network of regional and national distributors. Saputo Foodservice provides a wide choice of dairy products for commercial kitchens to utilize as ingredients.
Contact Info:
Website: https://www.saputofoodservice.ca/
4. Stoltzfus
At Stoltzfus Dairy, they put aside the cliches about happy cows because healthy cows produce healthy food. All through the year, their cows can enjoy the outdoors, where they can get some much-needed exercise, fresh air, and sunshine.
Their two family farms are the exclusive suppliers of milk, and only accept the freshest milk.
Maintaining a thriving family farm is important, but so is maintaining high standards for goods. In the beginning, their goal was to supply people with healthy, delicious, all-natural dairy products.
Now, they provide more than just dairy products and have expanded to cheese curds, and wheels too, all fresh! They guarantee to provide the family with delicious dairy products from the farm for years to come.
Contact Info:
Phone: +1 (315) 829-4089
Email: [email protected]
Website: https://stoltzfusdairy.com/
Address: 6300 Skinner Road, Vernon Center, NY 13477.
5. Cheese Brothers
Cheese Brother's passion for cheese is evident in its high-quality products. You can try them ordering from their selection of high-quality, all-natural cheeses and snacks from Wisconsin.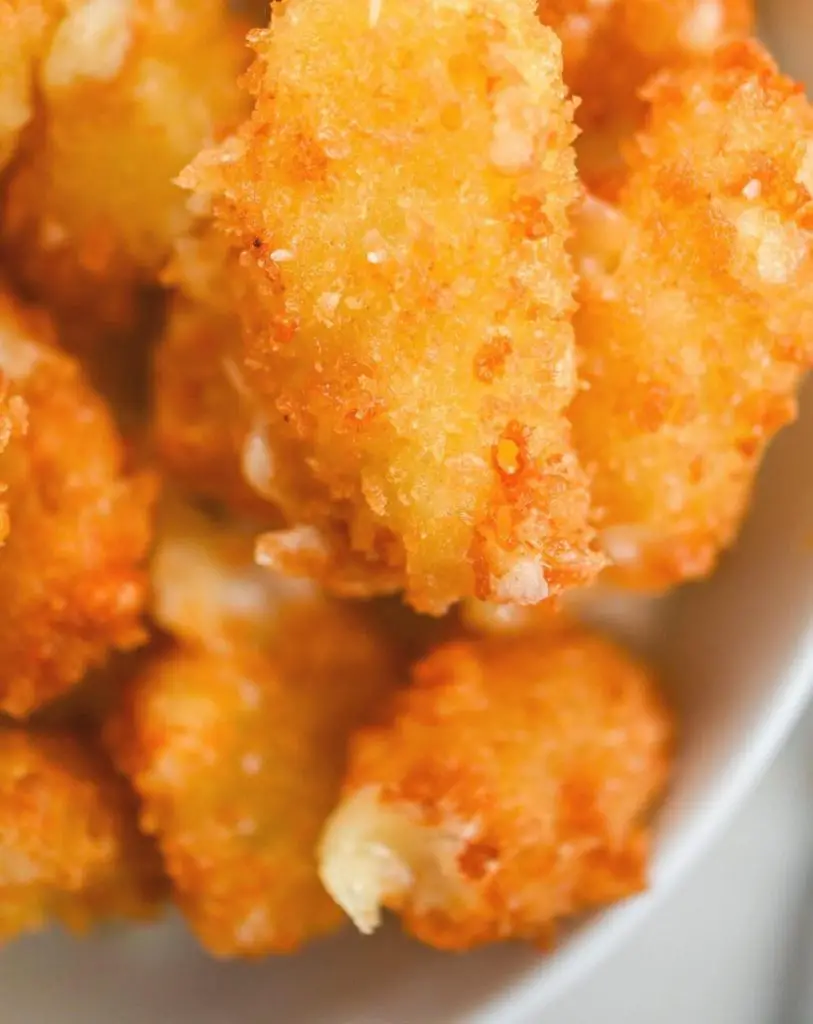 They have both traditional cheeses you know and love, as well as new and fascinating varieties. And remember, they ship everything out of Wisconsin with plenty of heart. Since Eric's Great Grandpa Fred moved here from Switzerland in 1919, they have we've been making cheese in the same method.
Their cheeses are crafted by hand by artisanal cheesemakers in Wisconsin using rBST-free milk from local family farms. The housing and treatment of the cows are governed by a set of rules that are strictly adhered to.
Contact Info:
Phone: 715-226-9124
Email: [email protected]
Website: https://www.cheesebros.com/
Address: 1623a US Hwy 8, Barron, WI 54812.
6. The Cheese Store
The Cheese Store carries several regional specialties, like Cheese Curd, Croghan Bologna, pure New York State Maple Syrup, and Croghan Candy Kitchen treats.
The Jefferson Bulk Milk Cooperative is a group of 22 New York State dairy producers that own and runs the business. Cheese curds and aged cheddar are served fresh daily since 1972. While The Cheese Store has been serving the community since 1972, the Jefferson Bulk Milk Cooperative has been serving the area since 1964. 
Every purchase you make at The Cheese Store helps the farmers and factory employees and together give amazing cheese curds to customers. 
Contact Info:
Phone: (315) 788-1122
Website: https://thecheesestorenny.com/
Address: 19401 NY-3, Watertown, NY 13601.
7. Keystone Farm Cheese
Keystone Farm Cheese is based in The town of New Glarus, Wisconsin, and is widely recognized as the cheesemaking mecca of the United States, and Keystone Farms is right in the middle of all the action.
Pete and his family took annual trips to Wisconsin from Pennsylvania for a total of twelve years. They kept coming back with more and more cheese after trying it in Wisconsin, and they always gushed about how delicious it was.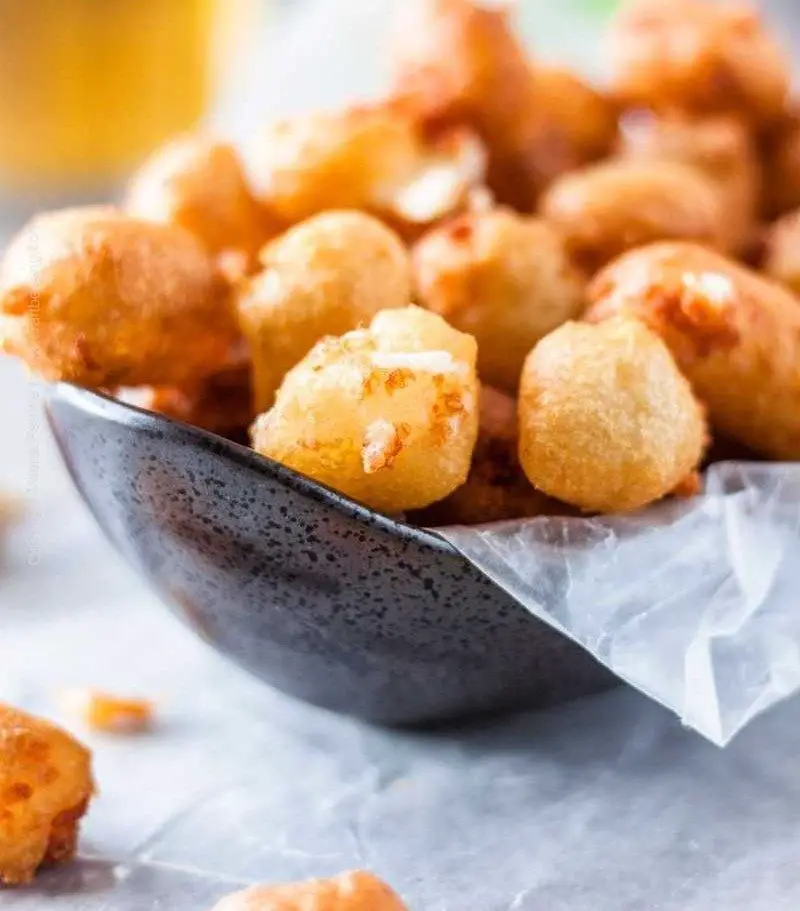 Pete bought a dairy farm in Green County, Wisconsin, out of the goodness of his heart and his appreciation for cheese. The farm was established in 1850 and has 395 acres. The property also features a barn for milking jersey cows, two silos, a chicken coop, calf quarters, a pig pen, a dog kennel, and a shed, as well as two big buildings.
Contact Info:
Phone: +1 484-353-6881
Email:​ [email protected]​
Website: https://www.keystonefarmscheese.com/
Address: 3232 Keystone Street, Unit #3B, Bethlehem, PA 18020, Farm, New Glarus, WI.
Also, check out our article on the List Of Wholesale Cheese Wheels Suppliers & Vendors!