Gouda and Edam are two of Holland's most well-known cheeses.
Friesian, Limburger, Kernhem, Bluefort, Subenhara, Maasdam, Old Amsterdam, Old Alkmaar, Mimolette Commission, Maasland, Texelaar-Kollumer, Leyden, and Leerdammer are only a few of the numerous varieties of Dutch cheese.
List Of Wholesale Dutch Cheese Suppliers:
Amsterdam Cheese Company
Cheese Factory Volendam
Vandersterre
Daily Dairy Holland
CONO Cheesemakers
Kaashandel Remijn
L'Amuse IJmuiden
1. Amsterdam Cheese Company
Amsterdam Cheese Company has many similarities between different types of cheese since there may be a wide range of differences between them. 
So, how do you differentiate between the two? How to avoid lugging about a heavy block of subpar cheese on your flight back home.
Find out how the Amsterdam Cheese Company stands apart from the rest of the Dutch cheese producers.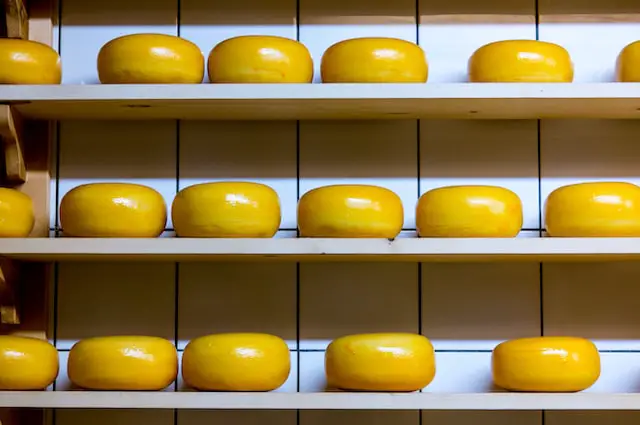 The elements are the foundation of their tale.
They make their cheese more than it would be without them. Making cheese isn't exactly a complicated process. Because you won't find any cows more pampered than theirs anywhere else. 
Contact Info:
Phone: +31 (0)20 422 70 28
Email: [email protected]
Website: https://amsterdamcheesecompany.com/
2. Cheese Factory Volendam
The Cheese Factory Volendam is a unique combination of educational museum and retail cheese business.
At their facility, they will offer you a rare look at how the world-famous Dutch Gouda cheese is made in the present day. 
Their Cheese Factory may be found near the renowned dike in the heart of the traditional and beautiful Dutch hamlet of Volendam.
Cheese samples and presentations are available for individuals who wish to learn more about the subject on their website below.
They provide demos for groups in a variety of languages (English, Spanish, German, Portuguese, Italian, and Romanian). They recommend that tour operators make a reservation, however, it is not required. 
Contact Info:
Phone: 0299-350-479
Email: [email protected]
Website: https://www.cheesefactoryvolendam.com/
Address: Haven 25 1131 EP Volendam.
3. Vandersterre
Vandersterre is a family-run Dutch company, that produce, refine, package, and market cheese specialties all over the world. They encourage you to explore their services, markets, and brands. 
The cow is the first catalyst. Good cheesemaking begins with treating the animal well. When a farmer takes care of the cow, she will take care of you. Their cheese specialties perfectly capture this flavor.
You can find a range of amazing cheese supplies from the list below. They guarantee that their cheese is of high quality, has reasonable prices, and has amazing discounts.
Contact Info:
Phone: 0172-606111
Email: [email protected]
Website: https://www.vandersterre.nl/
Address: Germany road 9-11, 2411 NT Bodegraven.
4. Daily Dairy Holland
 Although their business is new and expanding, they have a wealth of expertise in the cheese and dairy industries.
All in all, the members of their present team have over 40 years of expertise. 
In the year 1900, the grandfather of one of their proprietors, who they now refer to as "the cheese porter," was a cheese merchant in Huizen. Since then, it has never left the household.
The lads continued to make money in the 1970s and 1980s by cutting enormous cheese wheels and selling them. 
After the Afsluitdijk was built in the early 20th century, many fishermen were compelled to give up their profession.
The whole fishing industry changed to dairy farming. As a result, the Dutch cheese market expanded, and the number of exports to households in neighboring Germany and Belgium grew.
Contact Info:
Phone: +31 880407000
Email: [email protected]
Website: https://daily-dairy.com/
Address: Huizermaatweg 550-D, 1276 LM Huizen, Holland.
5. CONO Cheesemakers
Several North Dutch dairy farmers established the cooperative now known as CONO Kaasmakers In 1901, one of a cooperative's defining characteristics is that everyone involved gets a vote. 
It's a partnership with an established business. An annual members' meeting is where the big decisions are made. Over 400 CONO dairy farmers are also owners of CONO Kaasmakers and have a voice in the direction of their cooperative.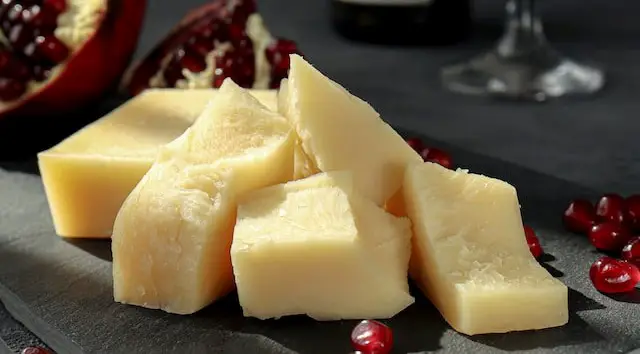 Eight members of the cooperative's farming community serve on the Board of Directors and are responsible for setting the direction of CONO Kaasmakers. These directors serve as advisers to the Executive Board and monitor its actions.
Contact Info:
Phone:  0299-6892-00
Email: [email protected]
Website: https://www.cono.nl/
Address: Road 20 PO Box 1, 1464 MB Westbeemster.
6. Kaashandel Remijn
As a cheese distributor, Kaashandel Remijn takes great pride in its expertise and love of the goods they sell. All they want to do is provide people with access to great cheese. 
About 45 years ago, everything began. Kees Remijn's ambition was simple: to share his love of fine cheese with the world. Kaashandel Remijn was founded on his love of cheese, his upbringing as a farmer's son, his education in food science, and his time spent as a manager at a dairy plant. 
Kees sourced his cheese supply from area farmers and resold it to specialty cheese stores. The business has developed from a little cheese shop into a major cheese distributor. The Kerkdriel ripening facility can currently hold up to 250,000 cheeses. 
Contact Info:
Phone: 0418 633101
Email: [email protected]
Website: https://www.kaashandelremijn.nl/
Address: Industriestraat 12, 5331 HW Kerkdriel, The Netherlands.
7. L'Amuse IJmuiden
L'Amuse IJmuiden is well-known in the cheese industry for more than three decades. Taste the best of Dutch cheeses in the comfort of your own home or at one of their tasting events.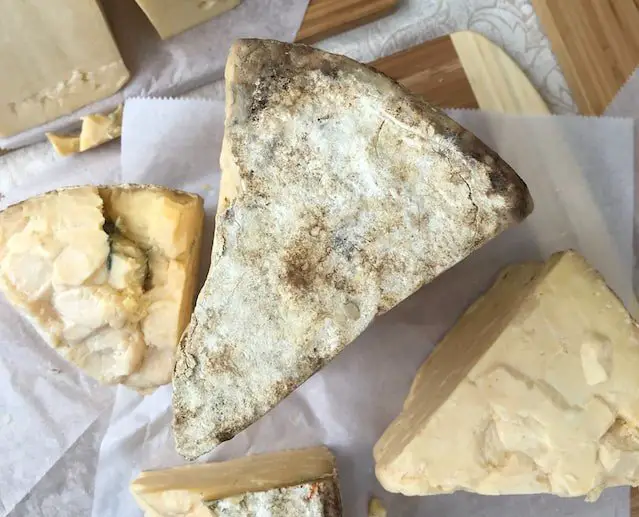 In addition to aging most cheeses, IJmuiden also produces truffle brie and handmade cheese fondue as local specialties. Betty Koster is the author of five books about cheese, and she also teaches classes and hosts tastings.
Sandwiches, fondue, raclette, and thorough tastings are all available at the IJmuiden shop's Cheesebar and balcony. The Amsterdam location is open Monday through Saturday, while the IJmuiden location is open Tuesday through Sunday.
Contact Info:
Phone: 0255-510106
Email: [email protected]
Website: https://lamuse.nl/
Address: Dokweg 21, 1976 CA IJmuiden.
Also, check out our article on the List Of Wholesale Fruit Powders Suppliers & Vendors!