Honey and the waxy cells that surround it are both edible components of the honeycomb. Raw honey is more robust in texture than its filtered counterpart.
Moreover, the waxy cells may be eaten like gum. Bees construct honeycombs to keep nectar, pollen, and larvae safe during their long winter hibernation.
List Of Wholesale Honeycomb Suppliers:
Desert Creek Honey
Classic Fine Foods 
Honey Feast
Pure Southern Honey
Really Raw Honey
Bee Flower & Sun Honey 
Laney Family Honey Co, Inc.
1. Desert Creek Honey
Black Shook was elected president of the Texas Beekeepers Association and to the board of directors of the American Beekeeping Federation.
In the years afterward, the business has expanded to include thousands of beehives, but the owner treats each honey jar and hive with the same level of care as the first.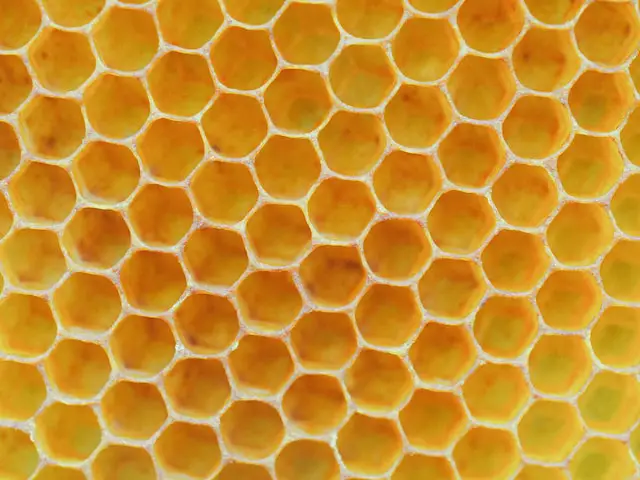 During the busy season, he gets to participate in work bees once a week, but o longer gets to personally deliver each jar to each client. Daily, they continue to wow him again. 
In addition to his work with the American Beekeeping Federation, he also gets to represent the United States on the National Honey Board.
And that's why, no matter how big they will go, they will always consider themselves beekeepers first.
Contact Info:
Phone: 214-578-3327
Email: [email protected]
Website: https://www.desertcreekhoney.com/
Address: 575 County Road 5010, Blue Ridge, Texas 75424.
2. Classic Fine Foods 
In 2006, Classic Fine Foods established a presence in the United Arab Emirates by opening an office there and beginning to do business thereby providing high-end hotels and restaurants with imported goods. 
The firm now ships to the Maldives and Seychelles in addition to the Gulf Cooperation Council. Classic Fine Foods UAE has more than 120 people, and they are constantly expanding into new markets via partnerships with retailers, caterers, and casual dining establishments.
The staff at Classic Fine Foods has a well-honed entrepreneurial spirit, and the company's success is built on the strong bonds it has forged with consumers and suppliers throughout the globe.
As of the year 2015, Classic Fine Foods is a division of Metro Group, the world's preeminent wholesale distribution company. 
Contact Info:
Phone: +971 54 252 2204
Email:  [email protected]
Website: https://www.classicfinefoods.market/
3. Honey Feast
Honey Feast believes in and practices sustainable, natural beekeeping. Pests and viruses in beehives are a problem, but their beekeepers are working on natural solutions.
To help spread beekeeping, they document experiences and share them with others.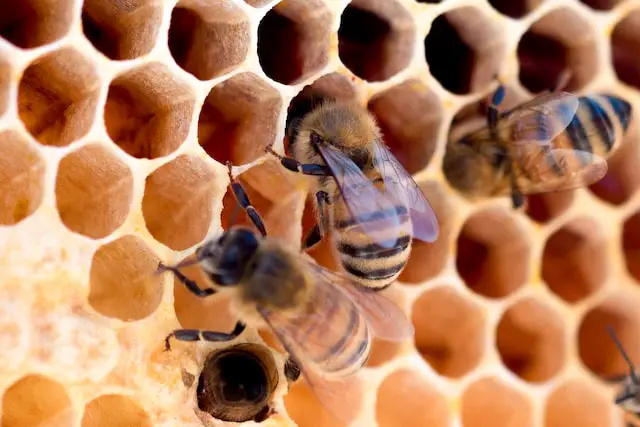 The flowers used to make honey come from organic farms or protected areas wherever feasible. These blooms have not been genetically modified or treated with chemical pesticides or fungicides.
The honey is cold-packed and then softly strained before being packaged. Because honey flows so slowly, cold packing might be challenging. That way, you know all the enzymes are working and the beneficial stuff is still in the jar.
Contact Info:
Phone: 352.708.6752 
Website: https://honeyfeast.com/
Address: Apiary Location 6909 Lake Nellie Road Clermont, Florida 34714.
4. Really Raw Honey
Really Raw Honey is honey in its purest, most natural form. All the beneficial stuff the bees put into it, including pollen, propolis, and honeycomb, is still there. 
Because of this, Really Raw Honey has a velvety texture, making it ideal for spreading, and its sweet, crunchy tops are a delightful bonus. True raw honey comes from the United States, where it is collected from fields where wildflowers have been naturally grown.
Honey was offered in its purest, most unprocessed form by this particular beekeeper. As staunch supporters of the honey bee and her important role in nature's web, the company works tirelessly to raise awareness about the plight of this hardworking insect. 
Contact Info:
Phone: 1-800-REAL-RAW (732-5729)
Email:  [email protected]
Website: https://www.reallyrawhoney.com/
Address: 3725 Gough Street, Baltimore, MD 21224.
5. Pure Southern Honey
South Georgia is home to Pure Southern Honey, a company run by a family. Their company has been offering pollination services to farmers and selling wholesale honey for quite some time now.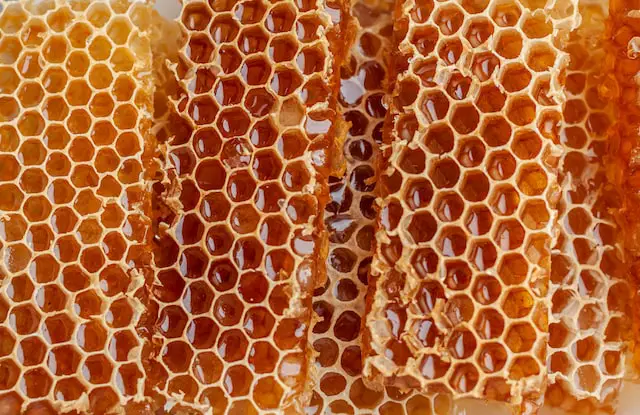 They chose to sell our honey directly to customers since they have seen a lack of good honey in supermarkets. All sorts of Southeasterly flowers are used in the production of their honey. 
Gallberry is the most common flower, however, there are also Tupelo, Blackgum, and Palmetto in there. You need to search no further for premium honey than this. They also make raw comb honey, which is even more unprocessed than raw honey. 
Contact Info:
Phone: (229) 460-6612
Email: [email protected]
Website: https://www.puresouthernhoney.com/
Address: Du Pont, GA 31630.
6. Bee Flower & Sun Honey 
Since the 1970s, Bee Flower & Sun Honey has been collecting, processing, and packaging raw honey in the United States.
In an era when raw honey was hard to come by and most honey products were ultra-processed and frequently had chemicals like corn syrup, beekeeper Larry Saums founded the firm. 
Larry was an early pioneer in the raw honey movement, and he was dedicated to bringing customers honey in its purest form, without any processing, filtering, or pasteurization.
Bee Flower & Sun Honey is a family-run company that takes great pride in continuing the tradition of producing the finest American-made honey
Bee Flower & Sun Honey is unwavering in its dedication to beekeeping to provide raw honey to health-conscious clients in an era when more than 75% of honey eaten in the USA is imported.
Contact Info:
Website: https://www.beeflowerandsunhoney.com/
7. Laney Family Honey Co, Inc.
In the 1970s, Dave Laney started the Laney Honey Co. as a pastime of his. Dave's position as manager of manufacturing operations was eliminated along with many others in 1982 due to the outsourcing of production. 
Dave's age was noted as 51. Dave and Kay decided to turn their interest in beekeeping into a profitable side company since they were having trouble making ends meet.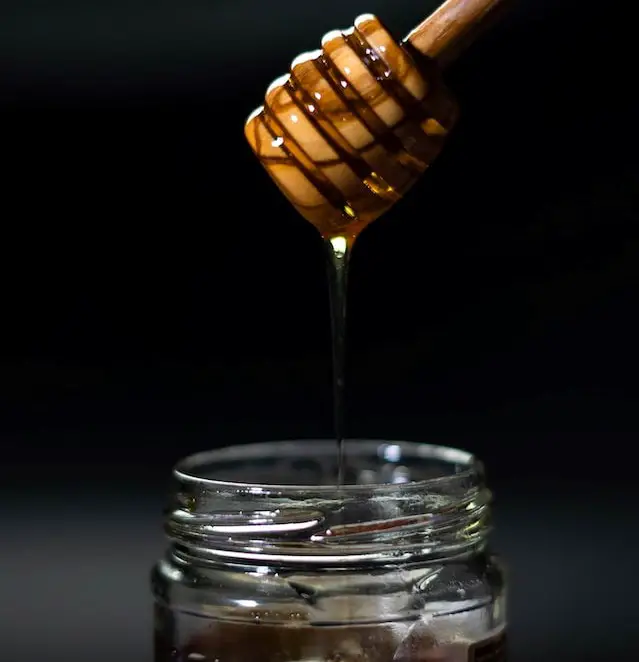 Dave and Kay started their business by supplying area shops with Wildflower honey. 
Varietal honey was subsequently introduced, and these included blueberry blossom and star thistle honey. Today, they are still providing as wide a selection of rare honey varieties as we can.
They continue to collaborate with other beekeepers to provide consumers with floral-sourced honey.
Contact Info:
Phone: (574) 656-8701
Email: [email protected]
Website: https://laneyhoney.com/
Address: 25725 New Road, North Liberty, Indiana 46554.
Also, check out our article on the List Of Wholesale Brown Sugar Suppliers & Vendors!