We all are familiar with the dialogue, " You scream, I scream, we all scream for ice cream!"
The truth is that ice cream is certainly one of the most in-demand desserts in the world. The list below consists of some of the best suppliers of wholesale ice cream.
List Of Wholesale Ice Cream Supplies Vendors:
Gelato Manor
Shaw's Ice Cream
Antonelli
Turnkey parlor
Aurora
New Forrest Ice Cream
Meadowbrook Ice Cream Co.
Suncream Dairies Ltd 
Old Meeting House
1. Gelato Manor
Gelato Manor is the main supplier of Italian gelato. This type of gelato is regarded as the original ice cream, with a rich history reaching back hundreds of years.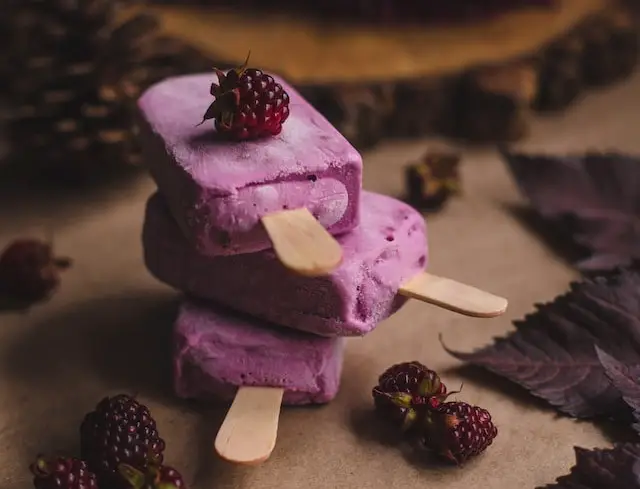 Joe Delucci's delectable gelato has been created with love the Italian way since 2005, using natural ingredients, fresh fruits, and no artificial colors, flavors, or preservatives. They have around 40 flavors of vegetarian ice cream!
Contact Info:
Phone: 01926 651 478
Website: https://joedeluccis.com/
Address: Chesterton Estate Yard, Banbury Road, Lighthorne, Warwickshire, CV35 0AJ.
2. Shaw's Ice Cream
Shaw's Ice Cream is all about delicious old-fashioned ice cream prepared the right way, with fresh 100 percent Canadian cream! Shaw's Ice Cream celebrates its 70th anniversary in 2018. 
Their company has a long history of creating high-quality ice cream. They utilize the greatest ingredients, including 100 percent Canadian Dairy, and fresh cream at the top of the list! 
Contact Info:
Phone: (519) 631-2510
Website: https://www.shawsicecream.com/
Address:  6598 Sunset Road, St. Thomas, Ontario, N5P 3S8.
3. Antonelli
Antonelli is currently led by Domenico with Italian history and over 100 years of expertise in the UK wafer and cones sector. They are not only suppliers but trainers.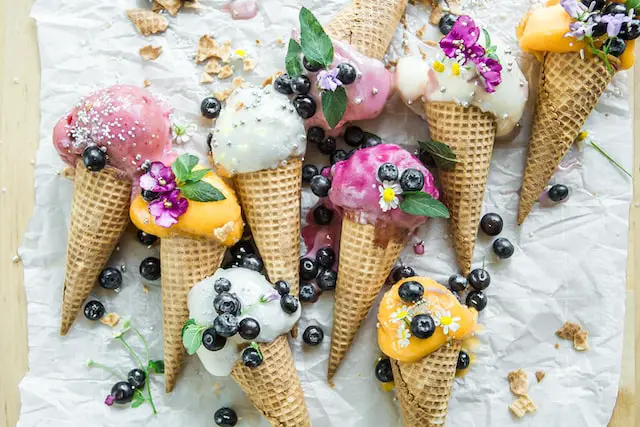 To continue our pioneering mentality, they have raised our service levels with the creation of their Antonelli Gelato Academy, where their team provides ice cream training classes and technical assistance in beginning an ice cream business.
Contact Info:
Phone: +44 (0)161 789 4485
Email: [email protected]
Website: https://www.antonelli.co.uk/
Address: Soapstone Way, Irlam, Manchester, M44 6RA.
4. Turnkey parlor
Turnkey parlor's mission is to assist people in making sound ice cream business decisions. Italian Ice, Gelato, Soft Serve, Frozen Yogurt, Push Cart Vending, and more services are available on their website below.
The owner has managed retail ice cream shops, and driven trucks (delivering to supermarkets), and worked as a national sales executive for a multibillion-dollar corporation. 
Contact Info:
Phone: 877-817-5716
Email: [email protected]
Website: https://turnkeyparlor.com/
5. Aurora
Aurora Foods is a third-generation Australian family business that has been in operation since 1970. Because of their Italian ancestry, they have created the greatest selection of Italian gelato and specialty handcrafted sweets.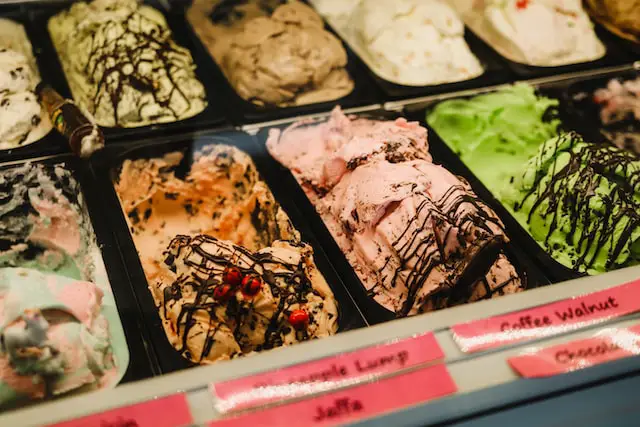 This everlasting enthusiasm and dedication to continually improving all parts of their business motivate everyone in the team to maintain the highest quality standards across their product line.
Contact Info:
Phone: (03) 9350 1800
Email: [email protected]
Website: https://aurorafoods.com.au/
Address: 96 Bakers Road, Coburg North 3058.
6. New Forrest Ice Cream
New Forrest Ice Cream was founded in 1983and has grown to become one of the country's largest ice cream producers, serving convenience shops, restaurants, pubs, cafés, and kiosks throughout the UK and beyond.
Getting here has been a 36-year journey made possible by the hard work and commitment of their extended family, friends, clients, and suppliers. You can find their icecreams on the website link below.
Contact Info:
Phone: 01590 647 611
Email: [email protected]
Website: https://www.newforesticecream.com/
Address: 630 Ampress Lane, Ampress Park, Lymington, Hampshire, SO41 8LW.
7. Meadowbrook Ice Cream Co.
Meadowbrook Ice Cream, founded in 1978, is a family-owned and run ice cream distribution company. They have over 40 years of combined ice cream and special event experience.
Their dedication to providing exceptional service, attention to detail, and flawlessly kept equipment have earned the respect of major ice cream producers nationwide, and you can become one too!
Contact Info:
Phone: 248-853-5070
Website: https://www.meadowbrookicecream.com/
Address: 2885 Leach Road, Rochester Hills, MI 48309.
8. Suncream Dairies Ltd 
Suncream Dairies Ltd was established 50 years ago by Domenico Manfred. With Rebecca, his daughter, at the head of their Staffordshire-based family business, they sell wholesale ice cream globally.
Their primary element is passion, along with a taste for both classic and innovative flavors. They currently manufacture proudly for the retail, restaurant, and wholesale industries in the UK.
Contact Info:
Phone: 01827 282571
Email: [email protected]
Website: https://www.suncreamicecream.com/
Address: Unit 7D Claymore, Tame Valley Industrial Estate Tamworth Staffs, B77 5DQ.
9. Old Meeting House
Old Meeting House is devoted to providing superior, gourmet ice cream to customers that are fresh and natural. Many of the ice cream recipes, such as Granny carrot cake ice cream, are passed down in family traditions.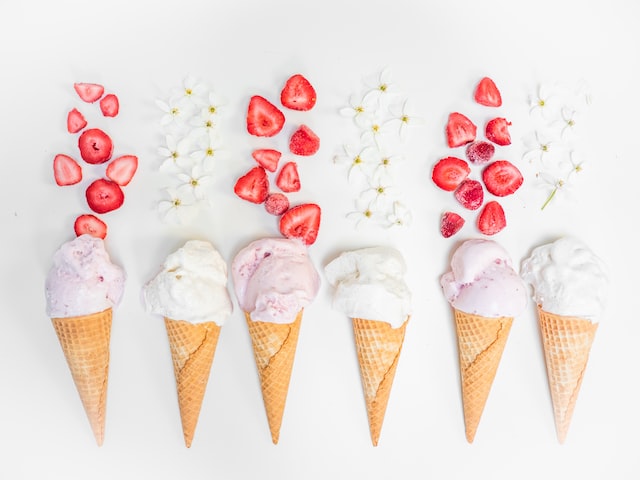 Every product that leaves its plant is subjected to stringent quality control. Their expectations are high, and their team works hard to ensure that they are met continuously. 
Contact Info:
Phone: 813.254.0977
Website: https://omhicecream.com/
Address: 4004 South MacDill Avenue, Tampa, FL 33611.
10. Golds Ice Cream
Gold Ice Cream manufactures delicious ice cream at Gold Ice Cream. Their ice cream is created with whole milk and double cream, which gives it a uniquely smooth texture and extra creamy flavor.
They presently have approximately 150 different flavors such as strawberries, Sicilian Pistachio, Death By Chocolate, Blue Bubble Gum, Salted Caramel, and many more!
Contact Info:
Phone: 0784 301 9877
Email: [email protected]
Website: https://www.goldsicecream.co.uk/
Address: Mercer Street, Warrington, WA5 4JJ.
Also, check out our article on the List Of Wholesale Milk Suppliers!