Garam masala is the most well-known condiment in India.
It's a blend of dried spices including pepper, cinnamon, nutmeg, cardamom, cumin, coriander, tej patta, pepper, and others. '
You can find all of these on the website linked below.
List Of Wholesale Indian Spices Suppliers:
Reshmi's Group Inc.
Deep Foods, Inc.
TRS Group
Teja's brand
Patel Brothers
SP Foods
Shakti Group USA
1. Reshmi's Group Inc.
Reshmi's Group Inc has adhered to this philosophy and made it their Motto from the inception of their firm in 2005, coupled with a progressive and service-oriented attitude. 
They have gathered the finest of everything available, including a unique range of spices, lentils, rice, flour, and a collection of frozen snacks and meals from across the world, which they provide to valued customers.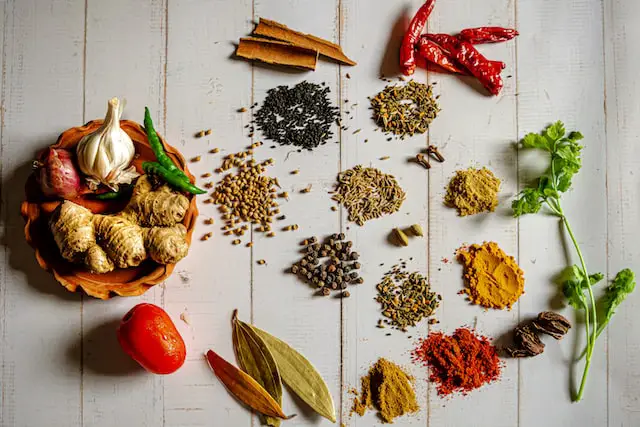 Sanjay Chawla created Reshmi's Group Inc. in 2005. Back in his country, he has strong roots in the food sector. He opted to work in this field because he enjoys basic yet high-quality cuisines from throughout the world, of which modern cuisine may seem unique. 
Contact Info:
Phone: (206) 575-0050 / (866) 935-3247
Website: https://www.reshmisgroup.com/
Address: 1120 Andover Park E, Tukwila, WA 98188
2. Deep Foods, Inc.
Since 1977, Deep Foods, Inc. has been a family-owned and run maker of authentic all-natural Indian food. Mrs. Bhagwati Amin's desire for superb authentic food gave rise to a pastime in the early 1970s. Mrs. Amin was enthusiastic about showcasing her native cuisine and culture. She fed her friends and neighbors wonderful cuisine.
She worked in a clothes mill during the week and worked nights and weekends to fulfill her goal to prepare and serve high-quality cuisine for the neighborhood. 
Many people suggested she create a restaurant. Therefore, Deep Foods Inc was born to serve a multitude of people and curb their desires for Indian food and spices.
Contact Info:
 Phone: (908) 810-7500 
Website: https://www.deepfoods.com/
Address: 1090 Springfield Rd. Union, NJ 07083.
3. TRS Group
TRS, founded in London over 50 years ago by Taherally Rehmanji Suterwalla, delivered the greatest authentic Asian delicacies to the UK. 
His five sons now run the company, which has grown to become one of the major providers of ethnic cuisine in the European market.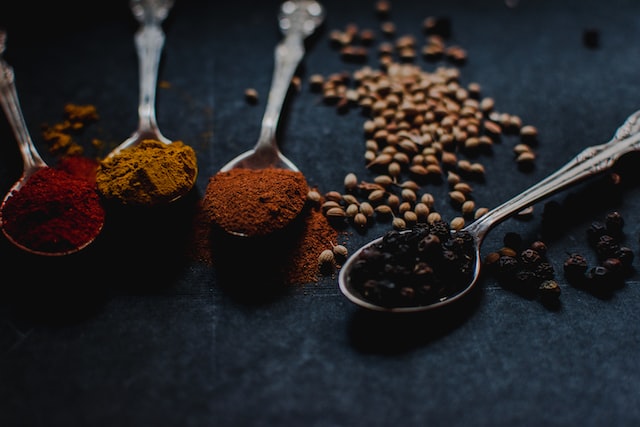 TRS is devoted to using cutting-edge warehousing and distribution technology to ensure that our products reach clients in perfect condition. 
TRS is the market leader in the UK independent sector and is expanding its position in many major UK multiples. The brand is also available in the European Union, Russia, Canada, and the United States. 
Contact Info:
Phone: +44 (0)20 8843 5400
Email: [email protected]
Website: https://trs.co.uk/
Address: TRS Head Office, Southbridge Way, The Green, Southall, Middlesex UB2 4AX UK.
4. Teja's brand
Teja Foods is your trusted partner for genuine South Asian worldwide food, offering the best level of product quality, value, service, and sales solutions across Canada. 
A legacy and passion-driven enterprise that delivers quality goods for inspired meals and market trends to meet the demands of the rising South Asian community and the growing popularity of South Asian cuisine. 
Established in 1955 by Gurdial Singh Teja (creator of Teja's brand), who launched new South Asian brands catering to ethnic populations in Western Canada to become one of Canada's first significant importing distribution firms for Indian ethnic cuisine. 
Contact Info:
Phone: +1-888-816-3993 
Email: [email protected] 
Website: https://www.tejaworldfoods.com/
Address: UNIT 117-7727 BEEDIE WAY, DELTA, B.C., V4G0A5. 
5. Patel Brothers
Patel Brothers are dedicated to sharing what they know best about Indian ancestry and culture: their food. They wish to continue educating and exposing new generations to India's geographical variety, as well as the richness of its culture and food. 
Patel Brothers are committed to upholding the family legacy of personalized service and high quality. Their culinary traditions are inextricably related to their rich heritage. 
Ingredients such as dals, lentils, and rice are nutritional pillars of Indian cuisine due to the strict vegetarian diets seen in many regions of India.
Patel Brothers is a supermarket retail business located in the United States that specializes in tastes and delicacies from the Indian 
Contact Info:
Phone: (480) 821-0811 / (480) 821-0563
Email: [email protected]
Website: https://www.patelbros.com/
Address: 1315 S Arizona Ave, Chandler, Arizona 85286, Arizona.
6. SP Foods
SP Foods is the narrative of the trading networks that helped Indian food gain appeal in nations such as the Netherlands, Belgium, and Germany. 
They are one of the most reputable importers and exporters in the market, concentrating on client demand for tasty, high-quality, and original items. 
Their firm provides a variety of products imported from chosen Indian companies in response to client demand for high-quality goods. They carefully choose items from the top manufacturers and suppliers to provide customers with the highest quality food and a wide range of FMGC products. 
Contact Info:
Phone: +31-(0) 628 34 39 15
Email: [email protected]
Website: https://spfoods.nl/
Address: Noorddammerweg 45, Unit 23A 1424 NW De Kwakel. The Netherlands.
7. Shakti Group USA
Shakti Group USA is a family-run enterprise. Their basic beliefs lead them in selecting healthy and safe items for their customers.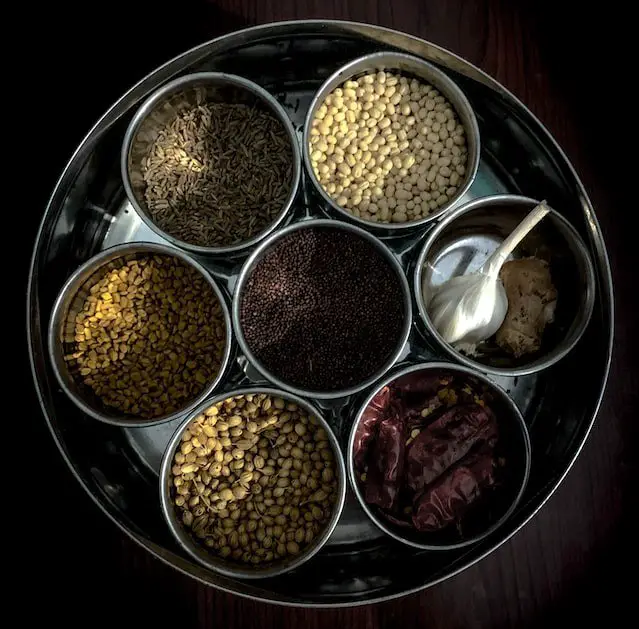 The firm is the result of the founders' entrepreneurial ambition, Prathik Patel and Bharat Patel, who began in 1999 by just importing a few pounds of spices from home to create a substantial distribution network across the country. 
Shakti is based in New Jersey and has a warehouse of over 40,000 square feet. Distribution centers are located in Illinois, California, and Texas. 
Contact Info:
Website: https://shaktigroupusa.com/
Address: 2900 E State St, Hamilton Township, NJ 08619.
Also, check out our article on the List Of Wholesale Vanilla Extract Suppliers & Vendors!