Japanese candy is one of the most favorite types of vendors While there are several different forms, sizes, and textures of candy available in Japan, one of the primary reasons Japanese candy is well around the world is the sheer diversity of tastes offered, from gummy candies to Kit Kats.
Therefore, there are many Japanese candy vendors and suppliers that offer these products to the world. The list below consists of some of the best ones in the world!
List Of Wholesale Japanese Candy Vendors & Suppliers:
Hosoda Brothers Inc
Shantou Kingyang Foods Co, Ltd.
Napa Japan
Royal Wholesale Candy
Unisnacks Europe Limited
Long Beach Candy Store
Candy Hero Ltd
Sugoi Mart
Japan Candy Store
Japan Centre
1. Hosoda Brothers Inc
Hosoda Brothers Inc. is a major importer and dealer of Japanese and Hawaiian cuisine goods in California. They have been in business since 1918, bringing a diverse range of food, beverage, and home items from Japan, Hawaii, the United States, and other nations for distribution to restaurants and stores in the United States.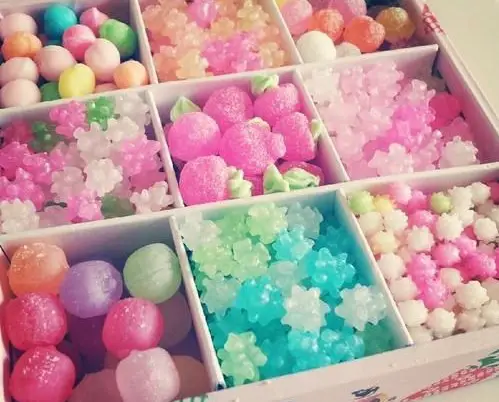 If you live in California and wish to get a taste of some Japanese candy, then try shopping from here!
Contact Info:
Phone: (415) 648-7144
Email: [email protected]
Website: https://www.hosodabros.com/
Address: 1444 Tennessee Street, San Francisco, CA 94107
2. Shantou Kingyang Foods Co, Ltd.
Shantou Kingyang Foods Co, Ltd is a famous firm, which was founded in 2003, and is a professional manufacturer of candies and sweets. Kingyang has a complete production system that includes research and development, material acquisition, manufacturing, inspection, packing, and exporting.
All of their professional and experienced employees, tight QC system, great management, work teams, and a sharp eye for the confectionery market ensure that the goods satisfy worldwide standards.
Contact Info:
Phone: +86 135 0299 2207
Email: [email protected]
Website: https://www.hkwondersweet.com/
3. Napa Japan
Napa Japan is headquartered on the Japanese island of Hokkaido, in the northern city of Sapporo, which has a population of 1.8 million people. 
If you don't mind harsh, lengthy winters, Sapporo is the most comfortable place to live in Japan.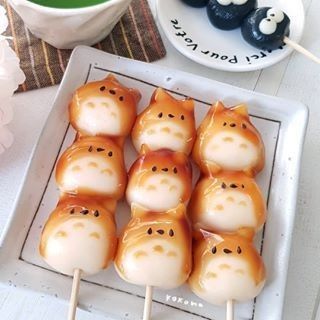 J-san is the proprietor of napaJapan.com. He spends his leisure time exercising, playing golf (poorly), and spending time with his family when he is not rushing about completing orders and adding new things to the site.
Contact Info:
Website: https://www.napajapan.com/
4. Royal Wholesale Candy
Royal Wholesale Candy stocks more top brands than anyone else! They provide a large selection of candy at competitive wholesale pricing. You have no problem discovering your favorite candies on their simple-to-use website.
The company guarantee you will have over 65 brands to pick from, you'll find precisely what you're searching for on our website. Whether you're searching for well-known brands like Hershey, Haribo, and Jelly Belly, or something a bit odd like Incentive Gourmet, Royal has you covered.
Contact Info:
Phone: (888) 261-8277
Email: [email protected]
Website: https://royalwholesalecandy.com/
Address: Royal Enterprises 717 Fellowship Road, Mt. Laurel, NJ 08054.
5. Unisnacks Europe Limited.
Unisnacks Europe Limited supplies a range of Japanese food in Europe from brands such as Meijo, Mayora, Meiji Seika Kaisha, Orion Confectionery Company, and Pokka Sapporo Food & Beverage. Their snacks and candies are famous all around the world.
Unisnacks Europe Limited also provides the best services in the world, and never stoops to be disappointing customers!
Contact Info:
Phone: 0800 195 6438 / +44 1767 308 900
Email: [email protected]
Website: http://www.unisnacks.co.uk/brands/
Address: Ventura Business Park, Unit 1-5, Howitt Close, Upper Caldecote, Biggleswade, Bedfordshire, SG18 9GG, United Kingdom.
6. Long Beach Candy Store
Long Beach Candy Store takes pride in its large range and outstanding customer service. They have faithfully kept a legacy of sweet perfection since 1998 and currently are considered still the best.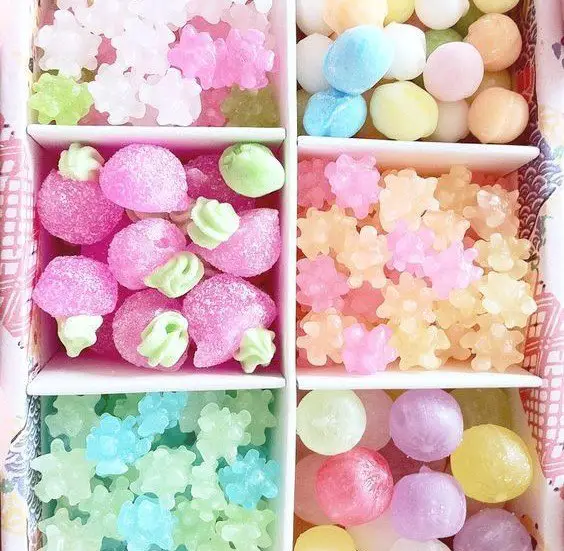 Their product line has it all, from old to fresh, minty to sour, little to giant-sized, liquid to chunky, purple to silver, hard to chewy, gourmet to gummy boogers. You can go to the link below, and start putting them in your shopping cart.
Contact Info:
Phone: 310-343-4099
Email: [email protected]
Website: https://www.candywarehouse.com/
Address: 2520 Mira Mar Ave, Long Beach, CA 90815.
7. Candy Hero Ltd
Candy Hero Ltd was founded in December 2008 in West Yorkshire by two web designer brothers to sell imported caffeinated mints and chew gum.
Candy Hero continues to sell to the general market in addition to wholesale distribution. Their retail website is now a bulk shopping experience, where clients have access to a huge and expanding selection of items supplied by the case at rock-bottom pricing. 
They provide one of the most extensive selections of popular American candy in Europe, as well as British vintage sweets, energy candy, Jelly Belly, Japanese snacks, presents, and other novelty and specialty goods.
Contact Info:
Phone: 03330 143 403
Email: [email protected]
Website: https://candyhero.com/
Address: Unit 6, Thornbury Industrial Park, Gain Lane, Bradford, BD3 7AF.
8. Sugoi Mart
Sugoi Mart is a Japanese ideal haven for candy lovers in the world. Many people all over the world buy their food and candies and stock up their shops. The Japanese crate of their delivery is quite authentic and one of the best!
If you are seeking some reliable Japanese vendors, then they are certainly the best for Japanese citizens!
Contact Info:
Phone: 248-362-3700
Email: [email protected]
Website: https://sugoimart.com/
Address:  1430006 Tokyo-to Ota-ku Heiwajima TRC Center Center Bld 731.
9. Japan Candy Store
Japan Candy Store is another gem in the market of candies, and an efficient supplier of their product. Japan has the best sweets, and nothing better than a vendor from the country itself! They are known to have the best brands in stock always: and their products have a great price in wholesale stocks.
Contact Info:
Phone: +852 5487 3996
Email: [email protected]
Website: https://www.japancandystore.com/
Address: Rokuban-cho 6-20, Chiyoda-ku Tokyo, Japan 102-0085.
10. Japan Centre
Japan Centre mainly deals with different types of Japanese products, but the best ones are selected from reputable brands especially their squishy items, and brand products. 
If you are looking for gift items, toys, and more than just Japanese candy, then this is the best option!
Contact Info:
Phone: 0870 820 0055
Email: [email protected]
Website: https://www.japancentre.com/
Address: 35b Panton St, London SW1Y 4EA, United Kingdom.
Also, check out our article on the List Of Candy Wholesale Vendors & Suppliers In New Jersey!