Chips are an amazing source of comfort food and delight for people all around the world. There is nothing a bag of chips can't heal!
Therefore, many people love eating them in their leisure time. You can find the best chip suppliers from the list below!
List Of Wholesale Chips Suppliers:
Thai-Nichi
FritoLay
The Planting Hope Company Inc.
Simplot Foods
Snackse
Novacrisp
Kettle Brand
Royce Food Corporation
Jones Potato Chip Company
Yum Yum
1. Thai-Nichi
Since 2000, Thai-Nichi Industries Company Limited has been the primary Food Products Supplier in Tambon Makhua-Jae. The Company is here to stay, with thousands of loyal clientele and a workforce of ten employees.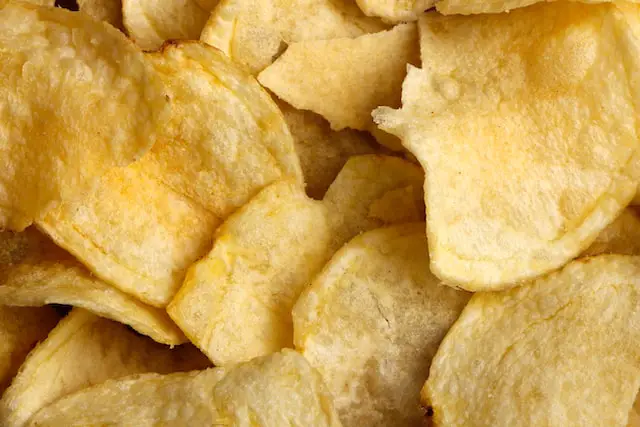 They assure customers of a reasonable market price for the greatest products and services offered. Their chips are delicious, healthy, and desired by many!
Contact Info:
Phone: +66 53 581 222
Email: [email protected]
Website: https://www.thai-nichi.com/
Address: 77 Moo. 13 Makhua-Jae Sub District, Muang District, Lamphun Province, Thailand. 51000.
2. FritoLay
FritoLay started in 1932, C.E by Doolin who took inspiration from a San Antonio cafe and replicated their business by selling chips from his Model T Ford. 
The company has 29 food brands, 55,000 committed Frito-Lay employees, and enough potatoes to reach the moon and back each year. They go out of their way to bring you your favorite treats.
Contact Info:
Phone: 1-800-352-4477
Website: https://www.fritolay.com/
3. The Planting Hope Company Inc.
The planting Hope company's Potato Chips was designated one of the top 50 Michigan firms to watch in 2014, and the Chicago Tribune newspaper voted it the best kettle chip in the country in 2015.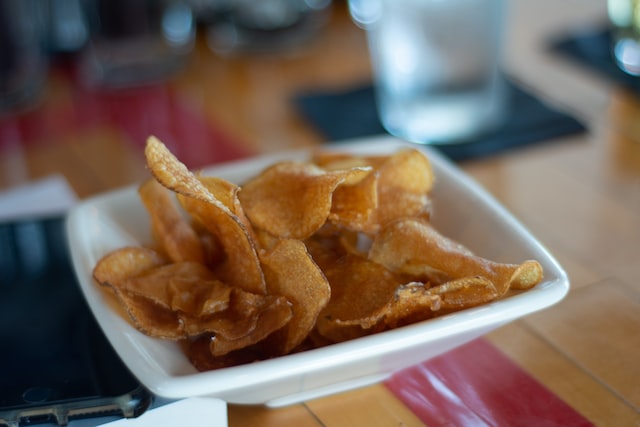 They also received the Crain's Business 2016 Annual Food Summit in Detroit, Michigan, the first place Growth Award. You can have a taste of their chips from the link below!
Contact Info:
Phone: 1-213-291-8309
Email: plantinghopecompany.com
Website: https://mozaicschips.com/
Address: 4710 N Sheridan Rd, Chicago, Il, 60640 USA.
4. Simplot Foods
Simplot Foods shares that enthusiasm for spreading the love for chips and food amongst others. The company is family-owned and operated and a popular manufacturer of various foods.
Their food service items include frozen items and chilled potatoes, avocado, vegetables, cereals, and fruit that have been carefully cultivated and processed. 
Contact Info:
Phone: 208-780-8200
Website: https://simplotfoods.com/
Address: P.O. Box 9386, Boise, Idaho, 83707.
5. Snackse
Snackse.com is a snack marketplace that helps snackers discover snacks and treats from local and worldwide snack providers in one spot. They link snack manufacturers with snack enthusiasts and bring them into one place. 
Snackse was created with a simple goal in mind: to bring together all snacks and treats from snack producers all around the world in one spot, making snack purchasing easier for customers.
Contact Info:
Website: https://snackse.com/
6. Novacrisp
Novacrisp wants to create a healthier alternative snack brand that bridges the gap between flavor and health. With their cassava crisps, they emphasize an ideal that will lead people to a better, healthier future.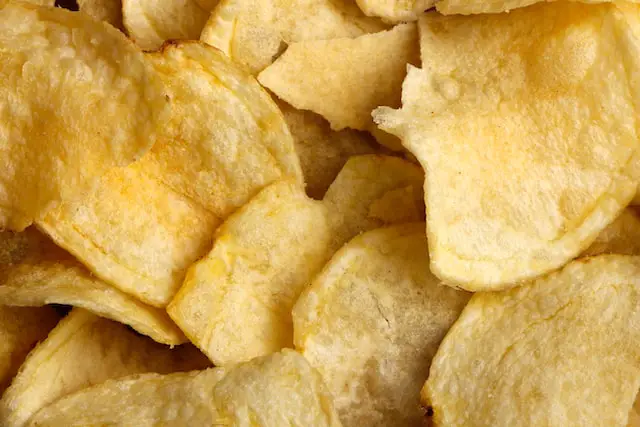 Aside from the reduced fat content, cassava crisps are free of nuts, gluten, and lactose, allowing persons with food allergies to enjoy them as well. Their snacks are vegan, kosher, and non-GMO certified too!
Contact Info:
Website: https://www.novacrisp.com/
7. Kettle Brand
Kettle Brand's founder was adamant about going the additional mile to deliver excellent, genuine dishes to the globe. His aim was realized in 1978 when he hit the road to serve basic, high-quality meals from the back of his van. 
Currently, they have spent over 40 years delivering excellent quality potato chips to customers. They utilize whole potatoes sliced extra thick, and focus on improving them at every level.
Contact Info:
Phone: 1-800-438-1880
Website: https://www.kettlebrand.com/
Mailing Address: P.O. Box 32368, Charlotte, N.C. 28232.
8. Royce Food Corporation
Royce Food Corporation was founded in 1990 in Tagum City, Davao del Norte, Philippines, with its first facility. They focused on making banana chips as they were healthy and delicious.
Now, the production of banana chips in its manufacturing plant produces an average of 30 containers per month, exporting all of its products to 32 nations. 
Contact Info:
Phone:+63 32 232 5445
Email: [email protected]
Website: https://www.roycefood.com/
Address:  Purok 3, Barangay Magdum, Tagum City 8100, Davao del Norte, Philippines.
9. Jones Potato Chip Company
Jones Potato Chip Company is a true family business with Frederick, Elaine, and their six children who all have worked in the firm together. Over the years, the firm has hired over forty family members. 
The Jones Potato Chip Company attempts to keep a family feels in the workplace. The devotion and hard work of their workers, both past and present, has tremendously aided the company and its quality of chips!
Contact Info:
Phone: (419) 529-9424
Website: https://joneschips.com/
Address: 823 Bowman Street Mansfield, OH 44903
10. Yum Yum
Yum Yum is a third-generation, 100% Quebec-based family-owned business that specializes in the production and distribution of delectable potato chips and snack items.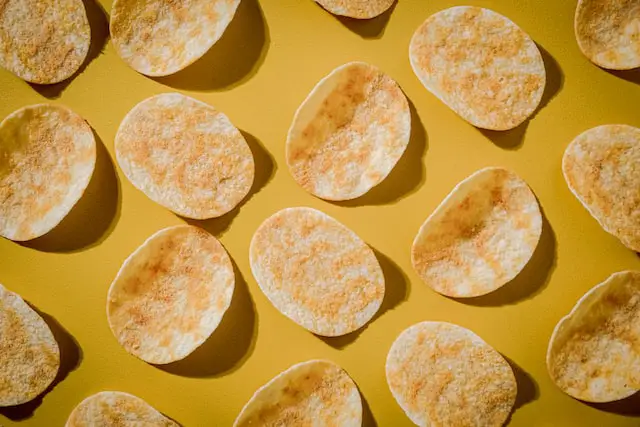 Aliment Krispy Kernels owns the firm, which sells over 300 goods under the Krispy Kernels, Yum Yum, Viva, and State Line brands. Their principles reflect the joyful and lighthearted nature of the chips in stock!
Contact Info:
Phone: 1 (877) 791 9986
Email: [email protected]
Website: https://yum-yum.com/
Address: 40 rue du Moulin, Warwick (Québec) Canada, J0A 1M0.
Also, check out our article on the List Of Wholesale Halal Candy Suppliers!