Noodles are prepared from unleavened dough that is rolled flat and sliced, stretched, or extruded into long strips or strings.
Noodles can be kept chilled for brief periods or dried and saved for later use. 
You can find a range of amazing noodle suppliers in the list below.
List Of Wholesale Noodle Suppliers:
Tsue Chong Company
 Bonser's Egg Noodles 
Ramen Distributor
Sun Noodle
Yamachan Ramen
Nanka Seimen LLC
Yamato Mfg. Co., Ltd.
1. Tsue Chong Company
Tsue Chong Company is a Pacific Northwest maker and distributor of Rose Brand Chinese noodles and fortune cookies for Asian restaurants and grocery shops in Washington, Idaho, Montana, and Oregon.  
Noodles and rice are two of the most important food staples for Chinese people, so Gar Hip spotted a business potential and established a noodle factory employing the finest components such as wheat flour, eggs, water, and salt.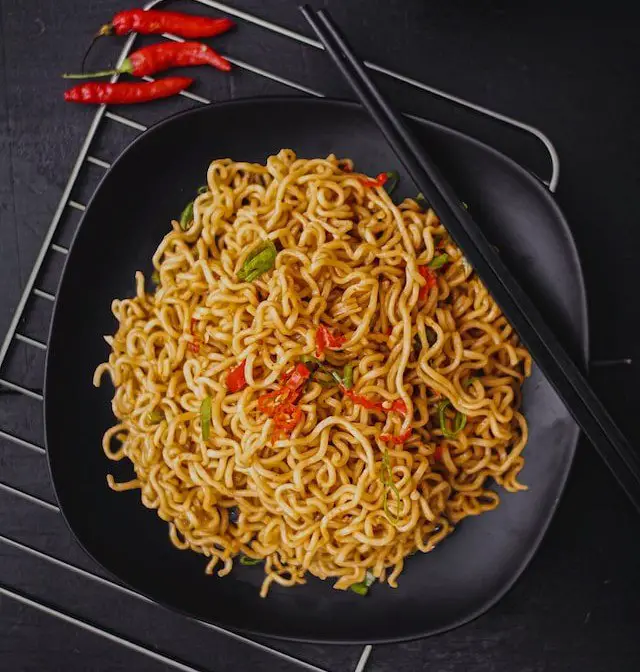 Today, they continue to make noodles with the same high-quality ingredients, without the use of any chemical preservatives or artificial substances. You can try some of their stuff from the list below.
Contact Info:
Phone: (206) 623-0801
Email: [email protected]
Website: http://tsuechong.com/
Address: 508 8th Ave S, Seattle, WA 98104.
2. Bonser's Egg Noodles 
Mrs. Bonser's Egg Noodles originated in the household of Jerry and Sharon Bonser in 1974. In the little town of Agency, Iowa, Jerry and Sharon owned and managed a grocery shop. 
They raised three children and instilled in them the value of hard work, ethics, values, and the importance of family, friendship, and community. Mrs. Bonser's Noodles started small. Sharon, the original Mrs. Bonser, began manufacturing her famed noodles in their home's refurbished basement, employing three local women.]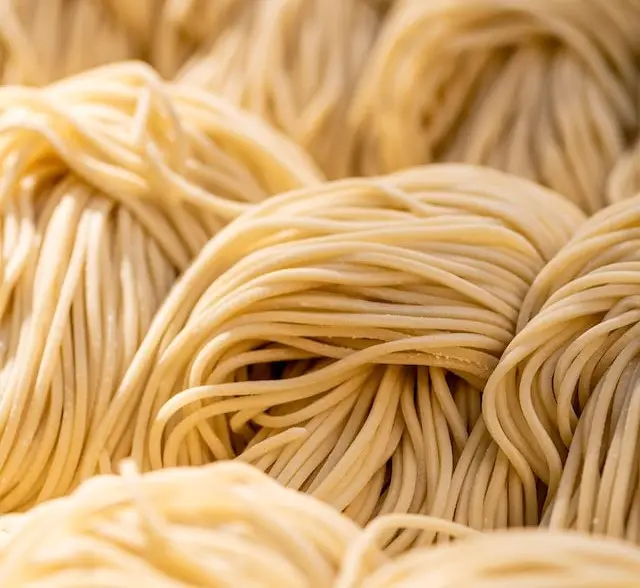 As the firm expanded into a larger noodle factory, so did the manufacturing equipment and concepts for producing the greatest quality, dry noodles possible. 
Contact Info:
Phone: 641-937-6703
Email: [email protected]
Website: https://mrsbonsersnoodles.com/
3. Ramen Distributor
Ramen Distributor is a subsidiary of Wismettac Asian Foods, Inc. (previously Nishimoto Trading Co., Ltd.) and is an important element of the Nishimoto Wismettac Group, which employs over 1,600 people across 47 locations and offices worldwide and had sales of over 182,000 million JPY in 2018. 
Wismettac Asian Foods, Inc. was founded in 1912 in Kobe, Japan, and is one of North America's oldest and most experienced importers, wholesalers, and distributors of Asian food items. 
Because ramen is one of their specialties, they provide customers with the finest ingredients for each ramen dish, from simple to complex, such as ramen noodles, ramen soup, a selection of ramen toppings, and side menus, and non-food accessories. 
Contact Info:
Website: https://ramendistributor.com/
4. Sun Noodle
Sun Noodle assists chefs and home cooks in creating superior bowls of ramen by using fresh noodles and inventive components. Craft ramen is the art of customizing ramen with your favorite ingredients and a personal touch in each bowl.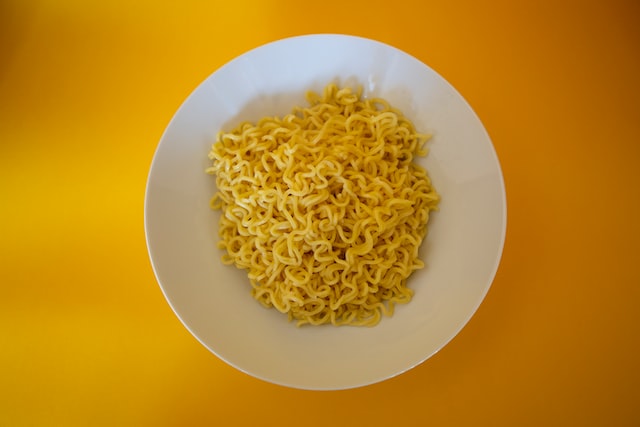 Hidehito met his wife Keiko, who operated her Kazuya, down the street from the Sun Noodle factory in Honolulu (Japanese delicatessen). Hidehito would prepare and distribute the noodles, while Keiko would oversee and manage the company's other operations. 
Keiko quickly shared Hidehito's enthusiasm and desire of spreading the love of noodles around the world, beginning in Hawaii, the United States, and other nations. 
Contact Info:
Phone: 615-773-6181
Email: [email protected]
Website: https://sunnoodle.com/
Address: 1420 Toshiba Drive, STE B, Lebanon, TN 37087.
5. Yamachan Ramen
Yamachan Ramen is a family-run business founded in 2000 by Hideyuki Yamashita. Yamachan Ramen has been producing Japanese ramen noodles, udon, and Japanese-style gyoza in San Jose, California, for over 20 years. 
In 1989, the firm began as the primary supplier for a Japanese restaurant named Ringer Hut Co. Hideyuki wanted to relaunch the firm as an open supplier for several Japanese restaurants in California after 11 years of financial success. 
As a result, a new factory called Yamachan Ramen was established. Yamachan Ramen is more than just a ramen shop. They are a service firm that provides many different styles and recipes of noodles to clients as well as business consulting.
Contact Info:
Phone: 408-479-0558
Website: https://www.yamachanramen.com/
Address: 631 Giguere Ct B-1, San Jose, CA 95133.
6. Nanka Seimen LLC
Nanka Seimen has been producing Traditional Japanese Quality noodles for over 100 years, utilizing simple materials such as high-quality wheat and salt brine, as well as traditional Japanese production methods passed down through generations. 
What started as a family noodle store in Little Tokyo in 1905 spurred the extraordinary rise of a manufacturing enterprise that would make scrumptious Traditional Japanese Quality Noodles for almost a century. 
Today, the still-proud family firm, Nanka Seimen, is based in Southern California, servicing customers from the United States, Mexico, and Europe. Nanka Seimen has been producing excellent Fresh Noodles and Skins/Wrappers in addition to dried noodles for over 70 years. 
Contact Info:
Phone: (323) 585-9967 / (323) 585-9969
Website: https://nankaseimen.com/
Address: 3030 Leonis Blvd, Vernon, CA 90058.
7. Yamato Mfg. Co., Ltd.
Yamato Mfg. Co, Ltd's objective is to disseminate delicious Japanese noodle culture over the world and make people happy with delicious Japanese noodle culture. 
Being a firm that continues to prioritize the happiness and success of its clients, as well as the happiness of the individuals with whom they collaborate.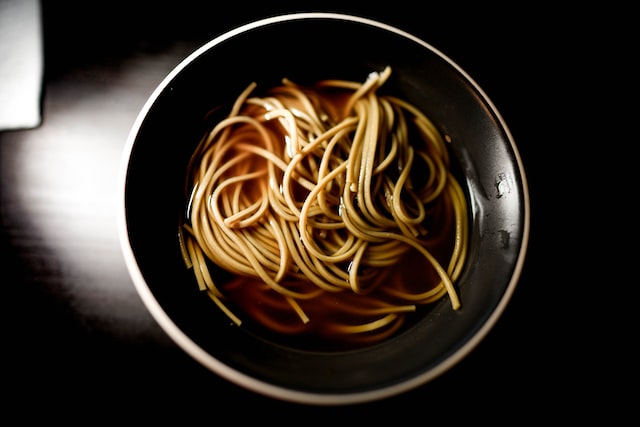 Being a corporation that continues to make contributions to individuals and society via their business. Their goal is to become the most powerful manufacturing business, which is our biggest strength. 
Contact Info:
Phone: 615-773-6181
Website: https://www.yamatonoodle.com/
Address: 37-4 Hamasanbanchō, Utazu-chō, Ayauta-gun, Kagawa-ken, 769-0203.
Also, check out our article on the List Of Wholesale Burger Buns Suppliers & Vendors!