The nutrient content of octopus is high.
Because of its minimal fat content, it is an excellent choice for those watching their weight.
However, this may change depending on the kind of cooking used. Fat and calories can be increased by frying or otherwise cooking octopus in butter or oil.
You can find amazing octopus from the supplier below.
List Of Wholesale Octopus Suppliers:
CenSea, Inc.
Discefa
Gullo Specialty Foods
Young Ocean
Val's Ocean Pacific
Mark Foods
Sea Port
1. CenSea, Inc.
CenSea, a firm that has been in the same family for 60 years, is a major importer of frozen seafood to the United States. The company's headquarters are in Northbrook, Illinois, and they sell seafood to restaurants, supermarkets, grocery stores, and wholesalers from approximately 25 different nations.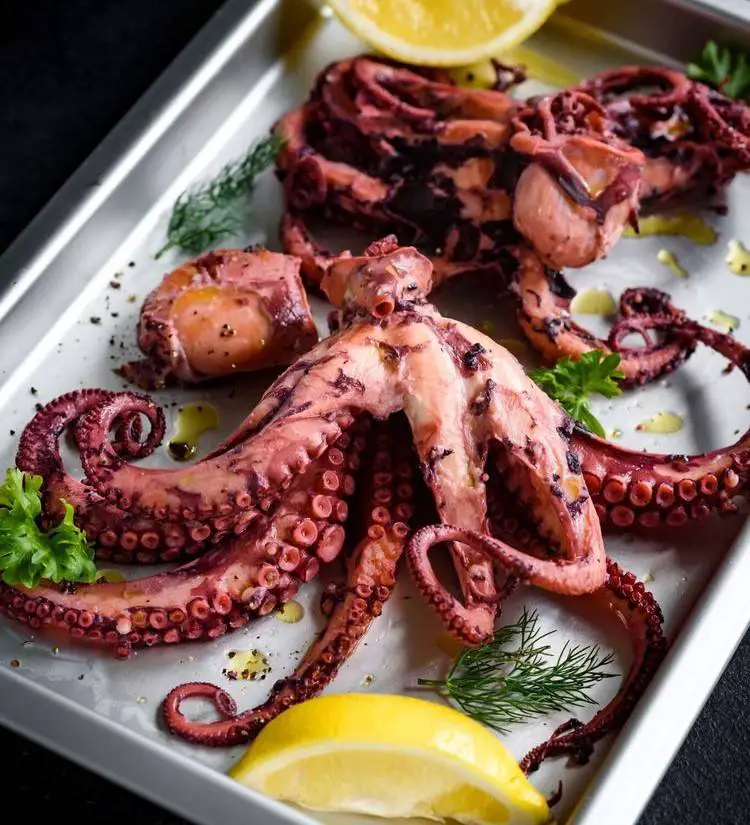 Every bit of seafood they provide is from environmentally responsible sources. To help with sustainability and social responsibility, they work closely with their vendors.
You can be assured that all their products including octopus are amazing, fresh, and free from all illnesses. 
Contact Info:
Phone: (800) 323-1815
Email: [email protected]
Website: https://censea.com/
Address: 400 Skokie Boulevard, Suite 110, Northbrook, Illinois 60062.
2. Discefa
Discefa's core values, high-quality octopus, international wholesale seafood supplier, innovation, and fishing sustainability permeate all aspects of the firm, from the actions of its individuals to its overarching culture and mission.
They have a vast network of wholesale seafood distributors that stretches throughout the globe, from the United States and Canada to Europe and Asia.
They are the largest supplier of high-quality octopuses to the US market because of the professionalism they bring to the industry, which allows them to consistently provide a superior product.
Contact Info:
Phone: +34 981 649 252
Email: [email protected] / [email protected]
Website: https://www.discefa.com/en/
Address: C/Marconi 5-11, Plot 131-132, 15650 Cambre, A Coruna, Spain.
3. Gullo Specialty Foods
The founders of Gullo Specialty Foods, a family-run company that has been in the food industry for generations, got their start because of their enthusiasm for fish. 
Frank Gullo started Gullo Specialty Foods to make his mother happy and provide the best fish items available anywhere, in part because of her fondness for octopus. Frank's ancestors were originally from a Sicilian fishing village, and it was there that he developed a taste for octopus.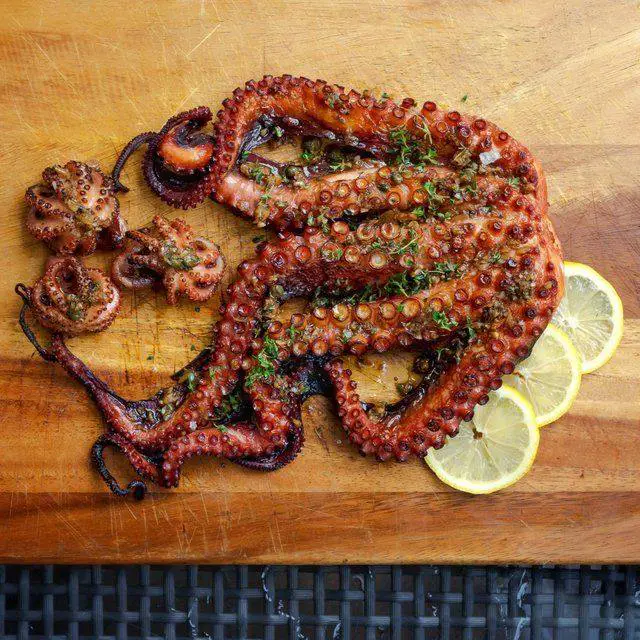 Frank began as a little fish importer on Long Island, but he has now expanded to become a global powerhouse, supplying Michelin-starred restaurants with the finest ingredients from Italy, Spain, Portugal, the Mediterranean, and beyond. 
Contact Info:
Phone: (516) 938-0243
Email: [email protected]
Website: https://www.gullospecialtyfoods.com/
Address: 520 Main Street, Westbury, NY 11590.
4. Young Ocean
After launching on January 16th, 1998, Young Ocean has established reliable connections with the majority of the major Alaskan seafood farmers. 
It is Young Ocean's goal to provide customers with a wide selection of Alaskan seafood, from salmon to fish roe products, all of the highest possible quality. 
Young Ocean is well positioned to take advantage of the expanding international demand for its premium seafood. The wholesale and international trade sectors are expanding swiftly to meet the rising worldwide demand from Asian nations including Japan, Korea, and China. 
Contact Info:
Phone: (253) 395-1900
Email: [email protected]
Website: https://youngocean.com/
Address: 20233 80th Ave S., Kent, WA 98032.
5. Val's Ocean Pacific
One of the major wholesalers in the nation is Val's, Ocean Pacific. They accept Large or far-flung orders, at great prices that can give your business more profitable.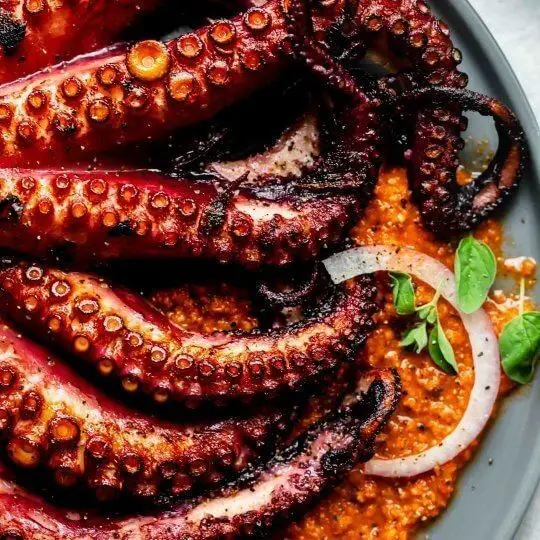 They can ship seafood anywhere in the contiguous United States. Saving their customer's money is part of their job description, so that's exactly what they do.
If you have any questions about which product would be ideal for your dish, they have a team of specialists who would be happy to help you find the answer at the lowest possible price. 
Contact Info:
Phone:  (718) 589-0500 
Website: https://www.valsop.com/
6. Mark Foods
When it comes to sustainable, high-quality seafood, there's no better option than Mark Foods. They have faith not just in the quality of goods, but also in the integrity of every one of the people who help bring those goods to market, from the fisherman to the factory workers to the store owners.
Mark Foods' staff has over 80 years of combined industry expertise, so they know their seafood inside and out and can cater to the demands of every consumer. 
They work with the most reputable and environmentally responsible seafood distributors, and it shows in the quality of their goods. Suppliers from all around the world bring in high-quality, varied catches, with wild fish accounting for 95% of all products.
Contact Info:
Phone: 212-255-6048    
Email: [email protected]
Website: http://www.markfoods.com/
7. Sea Port
For over 30 years, Sea Port has built a reputation for excellence in the seafood industry by consistently meeting customer demand by importing only the freshest seafood from across the world.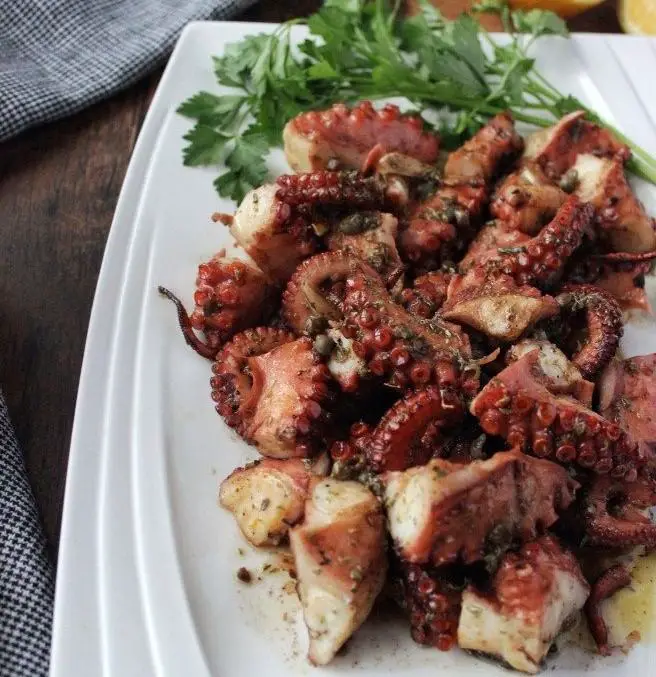 They have earned a stellar reputation for their honesty and integrity. They also guarantee the lowest rates on the highest quality fish and provide the largest selection. 
Through our participation in industry groups and crucial alliances, Sea Port has earned a reputation as a pioneer in the movement toward more ecologically responsible seafood production. The convenience of shopping at Sea Port is unparalleled. 
Contact Info:
Phone: 425-827-2800
Website: http://www.cport.net/
Also, check out our article on the List Of Wholesale Indian Spices Suppliers & Vendors!