Pancake mixes typically consist of the same four basic ingredients as Bisquick: flour, leavening, salt, and hydrogenated oil.
However, pancake mixes may include a little more sugar, making the finished product a little sweeter. 
As a substitute for Bisquick, they are most successful with sweet baked goods including sweet bread, muffins, and scones.
You can find a range of amazing pancake mix suppliers below.
List Of Wholesale Pancake Mix Suppliers:
Golden Malted
Pancake World Ltd  
Kinnikinnick 
Birch Benders
Pearl Milling Company
Pioneer 
Connaisseur Foods
1. Golden Malted
The recipe for the first-ever "World's First Improved Flour" was created by Fred S. Carbon in 1937. Golden Malted Waffles and Pancakes are made using a special formula that combines premium ingredients like wheat flour and maize meal with healthy malt and a special mixture of flavorings.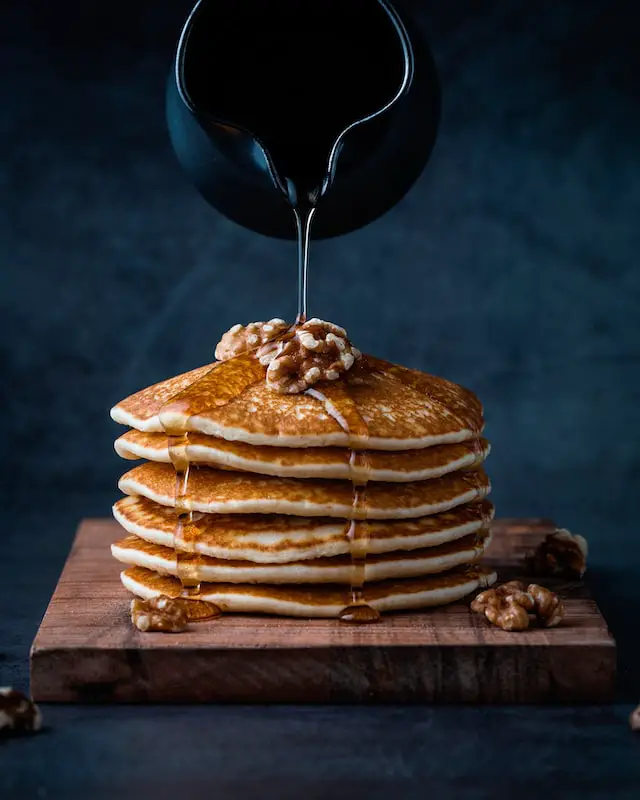 When you provide the most beloved breakfast foods in the United States, you can't help but attract attention. Customers who buy from Carbon's Golden Malted product range are eligible for a complimentary, temporary loan from one of their commercial-grade waffle makers. 
You can try out their pancake mix from the website link below too, they are organic, fresh, and free from all types of preservatives. 
Contact Info:
Phone: 888.596.4040
Email:  [email protected]
Website: https://goldenmalted.com/
Address: 4101 William Richardson Drive South Bend, IN 46628
2. Pancake World Ltd  
Pancake World, founded in 2013 by catering expert Loic Moon, is the go-to destination for pancake mixes, crepe mixes, waffle mixes, and equipment and accessories for making pancakes, crepes, and waffles. 
For more than two decades, Loic has worked as a caterer, and over that time, he's developed a special fondness for creating crêpes and waffles. 
Because of his extensive knowledge and experience, Loic was able to create tried-and-true formulations for their wholesale batter mix, giving it a genuine French taste and texture. They serve a diverse clientele, from mom-and-pop shops to multinational franchises, with their high-quality professional equipment, luxury crepe mix, waffle mix, and supplies. 
Contact Info:
Phone:  +44 (0) 1446 506144
Website: https://pancake-world.com/
Address: 11c Stephenson Road, Clacton-On-Sea, Essex C015 4XA.
3. Kinnikinnick 
Kinnikinnick has been a trusted name in the industry since 1991 when they first started selling their delicious and nutritious baked goods. That's a lot of skill and originality you can put your faith in.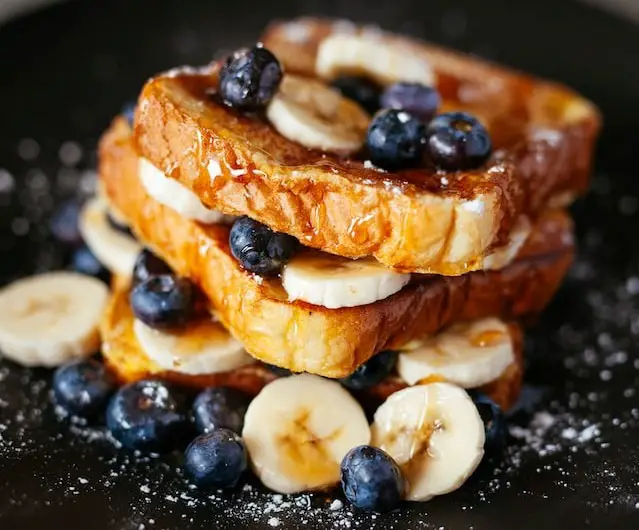 The Roundtable on Sustainable Palm Oil (RSPO) has given its Identity Preserved (IP) (RSPO) seal of approval to our palm oil. They also promote equitable treatment of employees, encourage more community engagement, and lowers fertilizer consumption. 
Because of this, distributors know exactly which plantation produced the oil, and those plantations must adhere to regulations meant to curb deforestation and boost biodiversity. 
Contact Info:
Phone:  1 (780) 424-2900
Email: [email protected]
Website: https://www.kinnikinnick.com/
Address: 10940 – 120th Street NW, Edmonton, AB, T5H 3P7 Canada.
4. Birch Benders
Here at Birch Benders, their objective is to unite the community, elevate your favorite meals, and pack your days to the gills with heaps of entertainment. The finest times in life are shared over a meal with someone you care about. 
They think that sharing a delicious meal can be a unifying experience for individuals. Regardless of your dietary preferences or way of life, the team at Birch Benders is dedicated to providing you with only the finest, most delicious, and most easily accessible items. 
The initial inspiration for Birch Benders was the desire to have restaurant-quality pancakes that were also simpler to create at home. 
Despite their rapid expansion, they will never stray from their commitment to achieving the highest possible standard of deliciousness in all of our products, pancakes included. 
Contact Info:
Phone: 1-855-206-9517
Email: [email protected]
Website: https://birchbenders.com/
Address: 2935 Larimer Street, Suite 200, Denver, CO, 80205
5. Pearl Milling Company
Aunt Jemima has a new name as of today: Pearl Milling Company. They have been using the Brand name for over 130 years, so even if the product itself is relatively new, the brand has been a part of their history.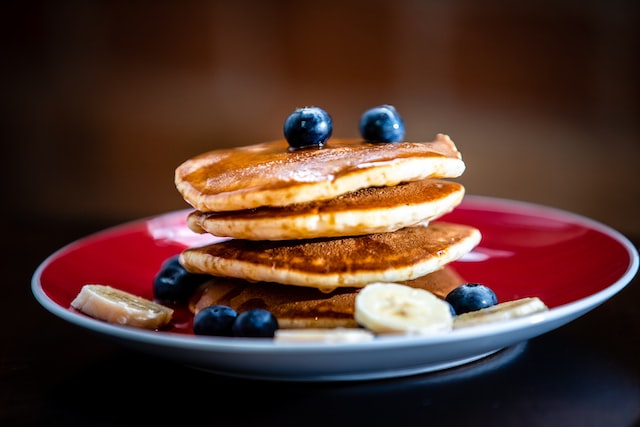 A lively part of St. Joseph, Missouri was home to the Pearl Milling Company. Starting in 1889, they began manufacturing what would become known as Aunt Jemima's self-rising pancake mix in addition to flour and cornmeal. 
Breakfasts with their pancakes have been making people happy ever since. The "pearl" within the iconic red box of great-tasting items has changed hands, but the brand's objective to bring smiles to everyone's faces over breakfast hasn't. 
Contact Info:
Phone: 1-800-407-2247
Website: https://www.pearlmillingcompany.com/
6. Pioneer 
Pioneer was first established as a family company by Carl Hilmar Guenther. Products have been manufactured with pride and from scratch since 1851. A lot has changed in Texas during the last 150 years, but the commitment of Pioneer has stayed the same in American kitchens. 
Pioneer has a history of making high-quality goods that consumers love. Pioneer has been passing along its tradition of quality, flavor, and "just baked from scratch" goodness from generation to generation. 
Because of their long history of excellence and the hard work of their dedicated employees, they have earned a solid reputation in the industry. 
Contact Info:
Phone: 1-800-531-7912 
Email: [email protected]
Website: https://pioneerbrand.com/
7. Connaisseur Foods
Waffle and pancake mix by Connaisseur Food Concepts Limited, a family-run company. were one of the first firms to bring a "simply add water" product to the food service market when we launched in 1977.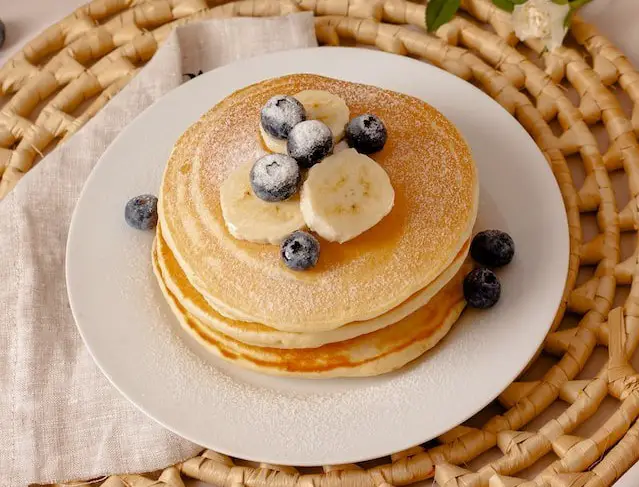 They have collaborated with renowned chefs and food scientists to create a series of mixes that are reliable, simple to make, and made with only the highest quality components. 
The success of Connoisseur can be traced back to the company's dedication to its fundamental principles and its determination to provide superior quality, service, and value to its clientele. 
Contact Info:
Phone: 905-820-4877
Email: [email protected] 
Website: https://connaisseurfoods.com/
Address: 12-3075 Ridgeway Drive, Mississauga ON L5L 5M6 Canada.
Also, check out our article on the List Of Wholesale Noodles Suppliers & Vendors!