Salami is a type of cured sausage made from a pig that has been fermented and air-dried.
Salami was a staple food for rural residents in Southern, Eastern, and Central Europe because it can keep for up to 40 days at room temperature after being chopped. 
This helped to ensure that families had access to protein despite a possibly limited or erratic supply of fresh meat.
You can find a variety of wholesale salami suppliers in the list below.
List Of Wholesale Salami Suppliers:
El Monte Whole Sale Meat Inc.
Columbia Empire Meat Co
KAPS 
Pritzlaff Wholesale Meats
Maestro Sausage Company
Ellengee Market
Crescent Packing Corporation
1. El Monte Whole Sale Meat Inc.
El Monte Wholesale Meat Incorporated is the result of a 1991 decision by Abel, Manuel, and Martin to combine their businesses, efforts, and skills. John, Angelo, chase Villanueva, and Cristina Martinez, the offspring of the founders, now run the family firm.
The El Monte headquarters of the rapidly expanding corporation is located right in the heart of the city.
El Monte Whole Sale Meat now has locations throughout Orange County, the Inland Empire, and the state of Nevada.
Monte Wholesale Meat is a family-owned business that has spread to new areas, including Orange County, the Inland Empire, and the state of Nevada. 
Contact Info:
Phone: 1(844)337-5423
Website: https://elmontewholesalemeat.com/
Address: 11233 E. Rush St, South El Monte CA 91733.
2. Columbia Empire Meat Co
In the 1920s, Columbia Empire Meat Market opened its doors in Portland's historic Yamhill Street Market. The corner of SW 4th Avenue and Yamhill was the site of a large outdoor market.
It was open from Monday to Saturday but only dealt with the general public (70%) rather than wholesale (30%). The storefront consisted of chicken coop wire for safety, a canvas roll-down for concealing merchandise, and sawdust for flooring. 
Canteen vending used to be here, but they moved, and they set up the wholesale distribution company that is still run today. Three delivery vehicles and two salespeople were available initially.
Contact Info:
Phone: (503)234-9926 – (800)955-2356
Website: https://columbiaempire.com/meat/
Address: 3820 SE Milwaukie Ave, Portland, OR 97202.
3. KAPS 
KAPS was founded in 1981 and has since expanded to serve clients across the Midwest in retail, wholesale, food service, and further processing capacities. 
KAPS is a wholesaler that stocks and ships goods from both large and small producers. They provide products that are organic, antibiotic-free, all-natural, grass-fed, imported, Halal, Kosher, and Local.
In a dynamic market, Kaps is dedicated to satisfying customers with superior goods and services. You can try out their supply of salami from the supply below.
Contact Info:
Phone: 313-832-2300
Email: [email protected]
Website: https://www.kapswholesale.com/
Address: 1300 Maple St, Detroit, MI 48207.
4. Pritzlaff Wholesale Meats
Pritzlaff Wholesale Meats has established itself as a top distributor and maker of high-quality meats. Over the past 70 years, they have amassed an amazing clientele that seeks the highest quality cuts that are consistent and worry-free.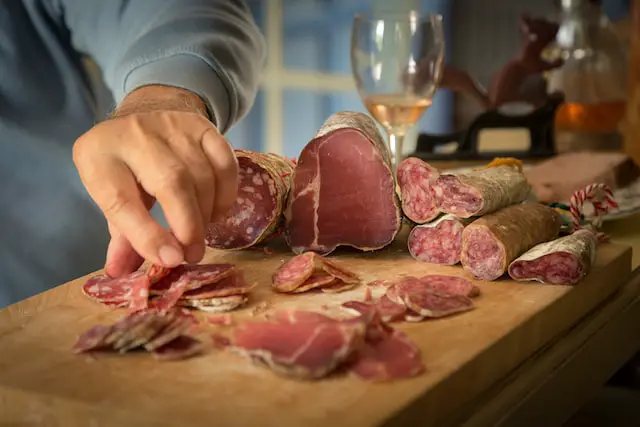 The things they sell have a strong reputation for quality. As a third-generation, family-owned and run company, they try every day to surpass customers' expectations by providing great goods, consistently improving procedures, and maintaining ties with the top manufacturers.
Their suppliers include some of the most well-known companies in the business. New and extended lines now serve Madison, Janesville, Waukesha, Lake Geneva, Port Washington, Sheboygan, Green Bay, Appleton, Fond Du Lac, Racine, and Kenosha.
Contact Info:
Phone: 262-786-1151
Website: https://www.pritzlaffmeats.com/
Address: 17025 West Glendale Drive, New Berlin, WI 53151.
5. Maestro Sausage Company
Maestro Sausage has been served at beloved restaurants of many types since its inception in the 1920s, from the local pizzeria to critically recognized Italian restaurants to neighborhood-staple Mexican eateries throughout Los Angeles, Orange County, Southern California, Las Vegas, and beyond.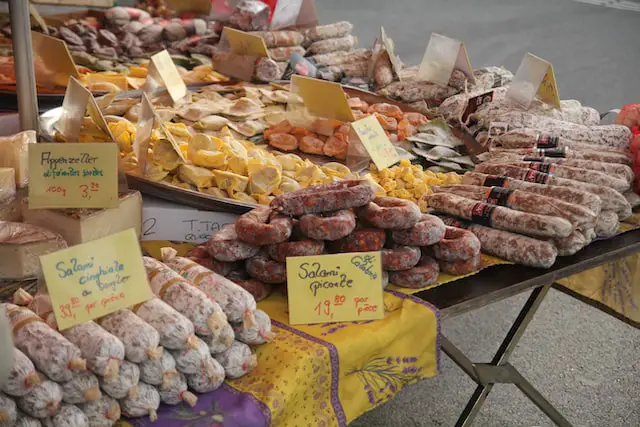 The name "Maestro" is a nod to the company's founder, Domenico Pontrelli, who was known as the Maestro for being a colorful, quirky guy who would frequently pretend to be a band leader and "educate" friends and family about the finer things in life during a simpler period in early Los Angeles. 
Today, the corporation seeks to instill the spirit of "Maestro" in all facets of its operations. Maestro Sausage Company now produces a range of Italian and other Specialty Sausages ranging from traditional favorites like Bratwurst to unusual recipes.
Contact Info:
Phone: (323) 583-6690 
Website: http://www.maestrosausage.com/
Address: 6080 Malburg Way Vernon, CA 90058.
6. Ellengee Market
Beginning in 1947, the Ellengee family has run Ellengee Market, a wholesaler of USDA-approved meats, fruits, vegetables, and cheeses. In 2011, they began selling directly to the general public at wholesale costs.
They have been supplying the Chicagoland area's restaurants and businesses with their high-quality, delicious goods for almost seven decades. 
Just off Interstate 90 and Foster Avenue in Chicago's Jefferson Park area, they are quite accessible via public transportation, They are a wholesale business, therefore they can supply you with any quantity you need, no matter how large or little. 
Contact Info:
Phone: (773) 777-9000 / (773) 773-7400
Website: https://ellengeemarket.com/
Address: 5120 N. Milwaukee Avenue, Chicago, IL 60630.
7. Crescent Packing Corporation
Crescent Packing Corporation knows that its service to customers is what will set them apart from other meat distributors and similar businesses. 
Crescent Prime Cuts is Crescent Packing's ultra-modern, USDA-approved processing facility that complements the company's role as a wholesale meat supplier.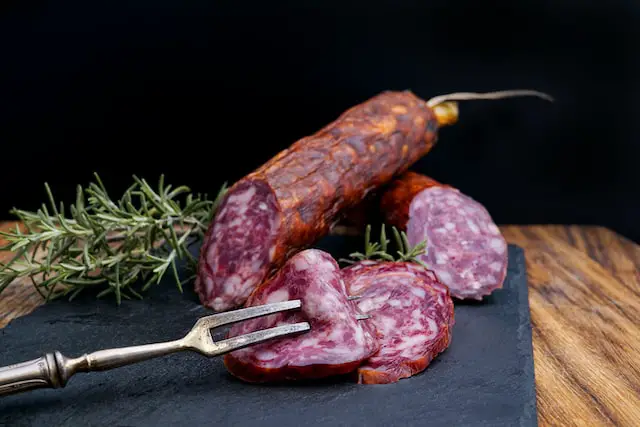 Prime Cuts offers a variety of meats and poultry, including hand-sliced veal cutlets, veal stew, veal trimmings, beef stew, pepper steak, ground beef, portion-controlled steaks and chops, oven-ready top rounds, cut-up birds, hand-sliced chicken cutlets, and MORE. 
Contact Info:
Phone: 631-253-0700
Email: [email protected]
Website: https://www.crescentpacking.com/
Address: 1970 New Hwy. Farmingdale NY 11735.
Also, check out our articles on List Of Wholesale Sushi Suppliers & Vendors!