1. Weinstein Wholesale Meats Inc.
Weinstein Wholesale Meats Inc. can provide to a wide range of wholesale, retail, and food service clients because of its comprehensive protein offerings (beef, pig, chicken, lamb, and veal). 
The motto "Listen to the client and give what the customer wants" sums up our whole history as a Chicago meat distributor. For almost 60 years, this one idea has served as the foundation of our company's philosophy.
These days, Weinstein Wholesale Meats is a one-stop-shop for all your protein needs, since they are not only a registered Certified Angus Beef (C.A.B.) distributor, but also a member of the Safe Quality Food (SQF) programme and an approved source of Halal products. 
Contact Info:
Phone: 866-226-5196
Website:https://weinsteinmeats.com/
Address: 7501 Industrial Drive, Forest Park IL 60130.
2. Miami Beef 
For the last 45 years, Miami Beef has been the go-to supplier of fresh and frozen beef for restaurants and grocery stores throughout the Americas. 
Their quick turnaround times, high-quality products, and dedicated customer service have earned them widespread acclaim.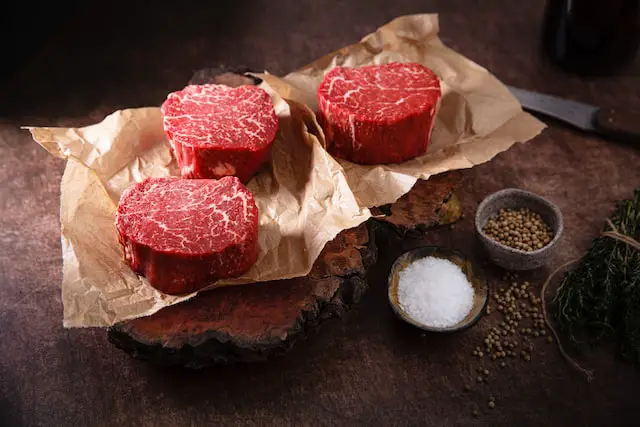 They produce IQF ground beef, pig, chicken, and steak under the Miami Beef brand and via our private label business. Their longevity may be attributed to our dedication to hearing what the consumer has to say and providing exactly what they need.
Since the company's inception, Miami Beefs' first goal has been providing its rapidly expanding clientele with only the highest quality beef, pig, chicken, lamb, and veal products. 
Contact Info:
Phone: (305) 621-3252 / (305) 620-4562
Email: [email protected]
Website: https://miamibeef.com/
Address: 4870 NW 157th Street, Hialeah, FL 33014.
3. Northwest Meat Company
Northwest Meat Company, a local wholesale meat distributor that has been run by the same family for three generations, has a stellar reputation. 
As a family-owned business that has been selling premium meats for over 60 years, they are committed to exceeding your expectations with both the quality of the meat they sell and the level of service they provide.
Once upon a time, Northwest Meat Company was housed in a building near the intersection of Grand, Milwaukee, and Halsted. Before relocating to the corner of Morgan and Hubbard Streets in 1969, the firm had been located at that address.
The local wholesale meat wholesaler relocated to its present 15,000-square-foot building in the thriving Fulton Market neighbourhood in 2015. This state-of-the-art factory, located at the corner of Arbour and Justine Streets, is outfitted with cutting-edge machinery and can accommodate expanding production needs.
Contact Info:
Phone: (312) 733-1418
Website: https://www.chicagowholesalemeats.com/
Address:  351 N. Justine Street Chicago, IL 60607-1017
4. Karn Meats
Karn Meats, located in what used to be called Central Market in Columbus, Ohio, first opened its doors to the public in the 1920s. Karn Packing Co. was formed in Ohio under the name Karn Packing Co. in 1971. 
In 1948, when supermarkets and butcher shops began popping up throughout the nation instead of traditional marketplaces, the firm relocated to its present home on Taylor Avenue.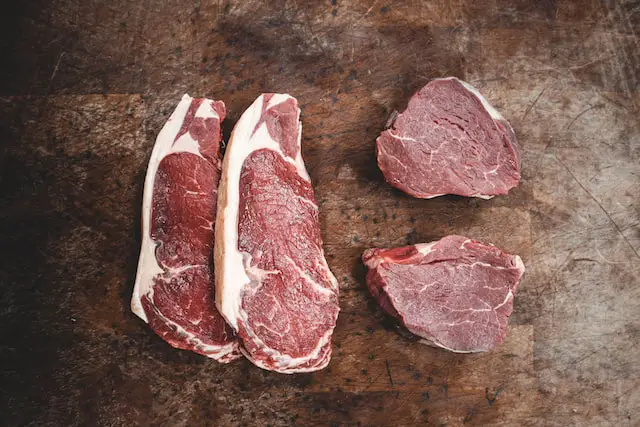 In 1983, the company expanded its offerings by processing wholesale beef, primarily ground beef, so that it could provide clients with a wider variety of meats to choose from.
Contact Info:
Phone: (800) 221-9585 or (614) 252-3712
Email: [email protected]
Website: http://www.karnmeats.com/
Address: 922 Taylor Avenue, Columbus, Ohio 43219.
5. Columbia Empire Meat Market
In the early 1920s, the Columbia Empire Meat Market opened its doors in Portland's historic Yamhill Street Market. The corner of SW 4th Avenue and Yamhill was the site of a large outdoor market. 
It was open from Monday to Saturday, but solely served retail customers (70%) and had a small wholesale division (30%). The storefront was envisioned as a roll-down canvas curtain overseen by chicken cage wire, with sawdust covering the floor. 
To keep the sawdust floors in good condition, fresh sawdust was raked over them every night. When it was time to leave the former digs, owner Ed Lux bought the structure in which they now dwell, and the Columbia Empire Meat Co. relocated to the Brooklyn area. 
Contact Info:
Phone: 503-234-9926/ 800-955-2356
Website: https://columbiaempire.com/meat/
Address: 3820 SE Milwaukie Ave, Portland, OR 97202.
6. A&G Meats
The finest meats, seafood, frozen meals, groceries, dairy, fruit, paper goods, kitchen supplies, and more are now all available to restaurants and other institutions thanks to A&G's transition into a Broadline food service distributor.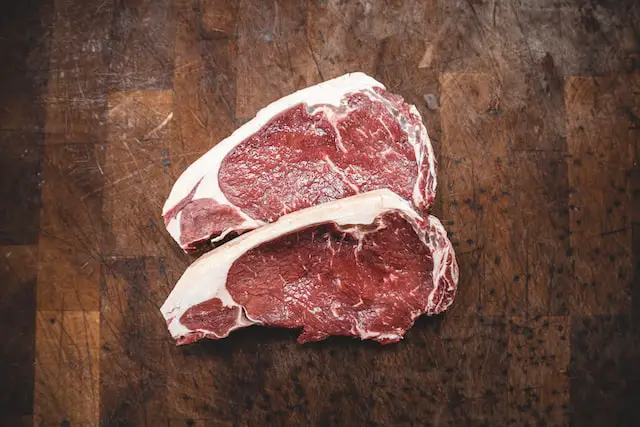 Everything between Buffalo/Niagara Falls and Rochester/the surrounding region is covered. A&G now employs 30 people and has 7 delivery vehicles, supplying the best and freshest meat, poultry, and seafood to various restaurants and organizations.
In 1966, Alex Stathopoulos and George Tonas established A&G in the Ridge/Clinton area of Rochester, becoming pioneers in the city's food business. 
Contact Info:
Phone: (585) 323-2020
Email: [email protected]
Website: https://www.a-gmeats.com/
Address: 2 Rockwood St, Rochester, NY 14610, United States.
7. International Meat Company
The International Meat Company is a third-generation family business that has been supplying wholesale customers with premium meats since 1948.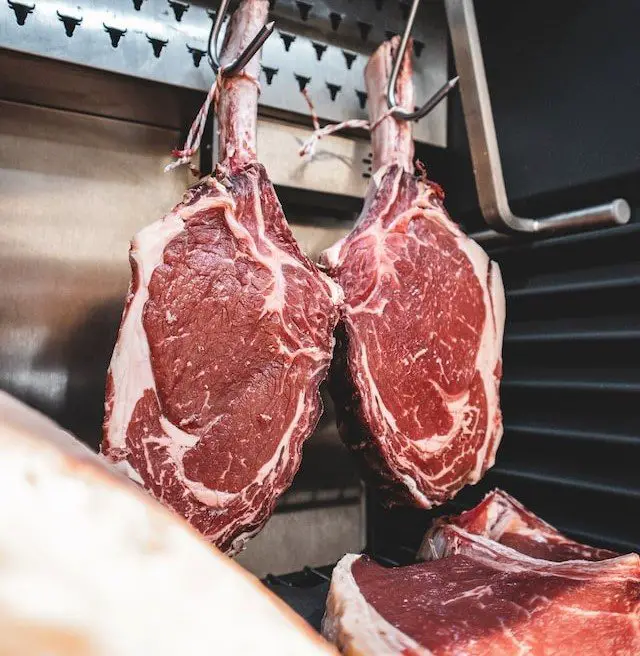 They provide a wide variety of well-sourced and matured meats, including beef, hog, veal, and lamb. They also provide bespoke cutting and packaging services to suit individual client needs.
Their gourmet burgers are created with 100% pure ground beef that is ground fresh every day, and they have them in several different sizes and shapes to suit your needs. Additionally, they have Italian Sausage that is both rope and bulk pizza topping created from our family recipe. 
Contact Info:
Phone: 773-622-1400
Website: https://www.internationalmeatcompany.com/
Address: 7107 W Grand Ave, Chicago, IL 60707.
Also, check out our article on the List Of Wholesale Chicken Nugget Suppliers & Vendors!