Even Popular Science magazine has endorsed it, stating that Michigan is the finest area to live in America by 2100. But its allure goes outside its natural beauty. In Michigan, well-paying jobs and a great education are recurring themes. They also have amazing candy shops and distributors in the state, and this article lists down the best ones in the state!
List Of Wholesale Candy Vendors & Suppliers In Michigan:
The Bulk Store
Zingerman's Candy Manufactory
Sweet Fudge
Shelby Wholesale 
Sander's Candy
1. The Bulk Store
The Bulk Store is a small retail store in Taylor, Michigan that is owned and run by a family. The company first opened its doors in Livonia in 1986, then relocated to its current site in 1993. For 25 years, they have prospered and become a leading wholesale supplier of candy and snacks.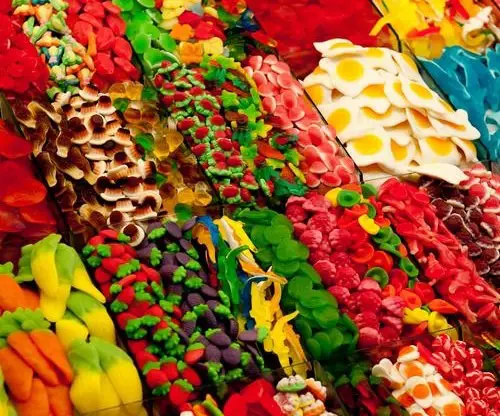 Their products attract customers from all around, and have a large number of second-generation shoppers shopping in aisles! They have everything from retro nostalgic sweets like Necco wafers, Bonomo Taffy Bars, Candy Cigarettes, and Mary Janes to everything scrumptious in the modern era.
They also offer some of the finest selection of snacks, nuts, trail mixes, dried fruits, coffees, cereals, packaged spices, and other items. 
You'll also find everything you need for your next party here, including sprinkles, sugars, baking chips, party favors, pinatas, gift bags and boxes, and a variety of other delicacies!
Contact Info:
Phone: 734-287-2855
Email: [email protected]
Website: https://www.shopthebulkstore.com/
Address: 22635 Northline Road, Taylor, MI 48180.
2. Zingerman's Candy Manufactory
Zingerman's Candy Manufactory is a firm in the Zingerman's Community. 
While Zingerman's has been creating candy for many years, the Candy Manufactory opened in September of 2009.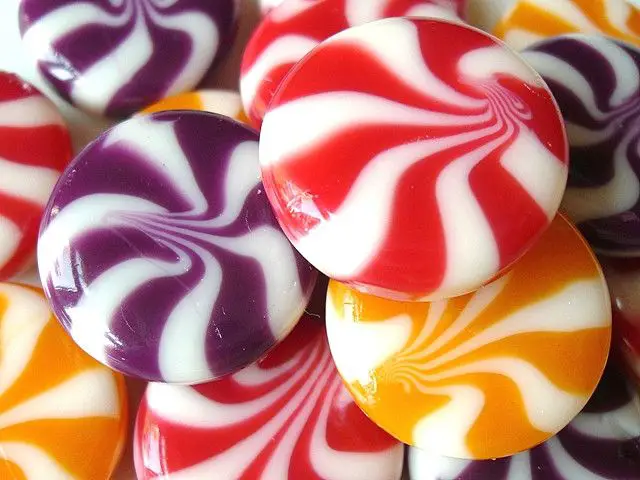 It all started in 2001 when Charlie Frank began working at Zingerman's Bakehouse. A year into his employment as pastry department manager, he had a vision—candy bars, exquisite candy bars! He noticed that sugar is the best base of candy, and after studying at the Culinary Institute of America and working as a pastry chef in a variety of restaurants he experimented with candies!
He worked hard for many years to make his goal a reality: They now have five candy bars: Zang!, Ca$hew CowTM, WowzaTM, and Peanut Butter CrushTM, as well as What the Fudge? Their bars are sold in Zingerman's stores around the country.
Contact Info:
Phone: (734) 619-6666
Website: https://www.zingermanscandy.com/
Address: 3723 Plaza Drive, Suite 3, Ann Arbor MI 48108.
3. Sweet Fudge
How Sweet It Is Fudge & Candy Company has a long family history that begins with our founder, Joey Cusenza, and his wonderful spouse, Patty. 
They married in 1957, reared their family, and Joey began manufacturing his own particular recipe of delectable fudge.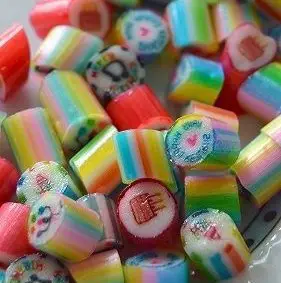 He went all across the United States, visiting endless county fairs and festivals and producing new batches of fudge in front of enthralled crowds. Joey's inherent charm and flair made for an engaging live presentation as the audience was fascinated by the boiling copper kettle simmering over an open flame.
Joey, Patty, and the rest of the family started How Sweet It Is Fudge & Candy Company in a storefront in 1994, fulfilling a dream. Their shop sells a number of personalized gift baskets, wedding and party favors, and a variety of other personalized things. You can check them out from the link below! 
Contact Info:
Phone: (517) 889-5546 / (517) 889-5682
Email: [email protected]
Website: https://sweetfudge.com/
Address: 1778 Holloway Drive, Suite B, Holt, Michigan 48842.
4. Shelby Wholesale 
Shelby Wholesale Distributors, Inc. provides a broad range of distribution services to the retail and institutional markets. Founded in 1977 by John and Shirley Jenuwine after selling their stake in another firm, the company has thrived through offering high-quality items at reasonable prices, as well as award-winning service. 
Larry and Mike Jenuwine, John and Shirley's sons, are the current proprietors and have been in the distribution industry for almost 40 years. Shelby's day-to-day activities are overseen by the brothers and a team of hardworking staff.
Shelby is a lively and growing firm today by adhering to the founder's conviction in providing a mix of world-class customer service and the most up-to-date product demands for retailers, institutions, and other clients. Shelby Wholesale can deliver the things you require at a price you will appreciate in the ever-changing retail industry.
Contact Info:
Phone: 586-731-5810
Website: https://www.shelbywholesale.com/
Address: 7600 23 Mile Road, Shelby Township, MI 48316.
5. Sander's Candy
More than 140 years after the first Sanders® doors opened, we remain committed to Fred's straightforward aim of providing exceptional confections at a reasonable price. 
They produce our goods with the finest real ingredients and never sacrifice quality to save money since confections should not only taste great but they should also be made fantastic!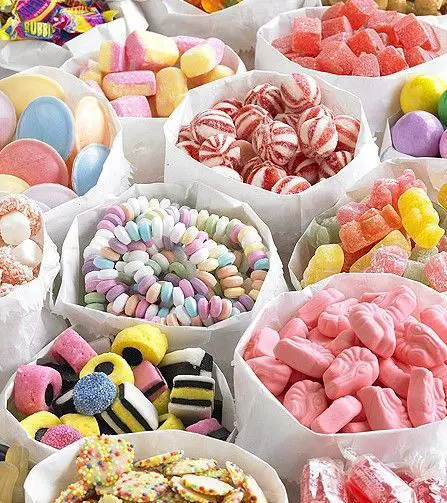 Sanders® is now a well-known national brand, with products such as its Bumpy® Cake, hot fudge toppings, Pecan Torties®, and sea salt caramels appreciated across the United States and beyond. Sanders® goods are presently available in prominent shops around the country and online 
Contact Info:
Phone: 1-877-444-1404
Email: [email protected]
Website: https://sanderscandy.com/
Also, check out our article on the List Of Wholesale Candy Vendors & Suppliers in Las Vegas!