Just the name of candy can make one's mouth water. Although, candy is considered notorious for many reasons: it is a source of great benefits. Candy also offers certain bodily medical benefits, such as lowering the risk of heart diseases attack. Dark Chocolate products contain antioxidant flavonoid, that is beneficial to your heart. 

Eating this delicious delight regularly will reduce your risk of stroke and heart disease to 39%. When we consume sweet foods, our brain's rating system, known as the mesolimbic dopamine system, is stimulated. Dopamine is a brain substance generated by neurons that might indicate a happy occurrence. 
When the reward system activates, it reinforces behaviors, making it more probable that we will repeat similar acts. Any candy includes sugar, which gives your brain a boost. 
Therefore, many suppliers have adhered to selling a variety of candy for many purposes and to heed its growing demand in society. Following are a few of the best Candy Vendors and suppliers based in New York!
List Of Wholesale Candy Vendors & Suppliers In New York:
Nassau Candy
See's Candy Shops, Inc.
Wholesale Globe
Sunrise Candy
YP Natural
Economy Candy
Paskesz Candy Co., Inc.
Bon Bon Nyc
Choc-Oh-Lot Plus
Bloom Kosher
1. Nassau Candy
Nassau Candy is among the major wholesale producers of specialty in the United States, serving numerous national and small retailers around the nation. Annually, the company produces millions of pounds of baked goods from the big Hicksville, New York-based factories, such as chocolate-covered raisins, Jordan almonds, fudge, fruit slices, chocolate pretzels, and hand-dipped cherries.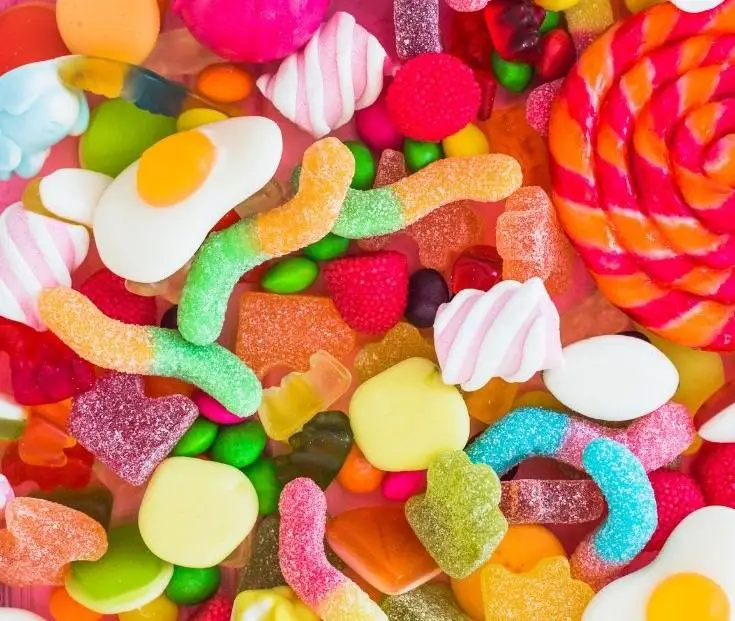 Every product is Triangle K certified kosher, and their nuts are also roasted, so they can provide a complete variety of path blends and nuts. In complement to their innovations, Nassau Candy imports and distributes one of the most looked candy, soda, gourmet food, and organic goods, as well as healthcare supplies, cosmetics, and household essentials. You can check out their supply of candy below!
Contact Info:
Phone: 1-516-433-7100 
Email: [email protected]
Website: https://www.nassaucandy.com/
Address: 530 West John Street, Hicksville, NY 11801.
2. See's Candy Shops, Inc.
Charles A. See, a Canadian chocolate salesperson, traveled to Los Angeles with his children and elderly mother, Mary See, with dreams of creating his candy firm in sunny California. He created the first See's shop at 135 Western Avenue North, offering Mary's delectable confections produced from her original recipes.
See's candies and chocolates have been prepared from scratch in our candy kitchens since 1921. Our company's manufacturers create magic in the kitchen by using raw ingredients, amazing techniques, and skills. Take an online walk using the link below to learn how some of their renowned candies and sweets are manufactured.
Contact Info:
Phone: (212) 602-1886
Website: https://www.sees.com/candy
Address: 20600 South Alameda Street, Carson, CA 90810.
3. Wholesale Globe
Wholesale Globe has been in business for almost Seventy years in New York. They supply all of the confectionery and tobacco needed by a diverse range of retailers and stores. They provide service to supermarkets, bodegas, candy stores, cigarette shops, newsagents, stores, and other businesses. 
They also provide the greatest wholesale tobacco and candy supply services in New York City at the most affordable pricing. They are a regional distributor who is proud of their town and loves New York. With our large selection of confectionery and sundries, you can satisfy both younger and older consumers. 
Contact Info:
Phone: 718-439-7478
Email: [email protected]
Website: https://globe-wholesale.com/
Address: 5406 Third Avenue, Brooklyn, NY 11220.
4. Sunrise Candy
Sunrise Candy was established in 2020 and is a new business in the candy-making industry. However, they have gained immense love and appreciation from people all over the world, and are starting to emerge as a leading supplier of candy and chocolates.
The business is mainly online and comprises many types of chocolates and candies. If you are looking for candies from a variety of renowned brands, then you can visit the link below, and start shopping!
Contact Info:
Website: https://www.sunrise-candy.com/
5. YP Natural
YP Natural Inc offers high-quality items at reasonable pricing. The company has been servicing the Metro NY area since 2004 and takes pleasure in being one of the area's top providers. They have an extremely fast delivery service and ask customers to expect their orders delivered to them as soon as possible. If you are more of an organic lover and prefer things sober, then YP Natural is the most perfect supplier for you!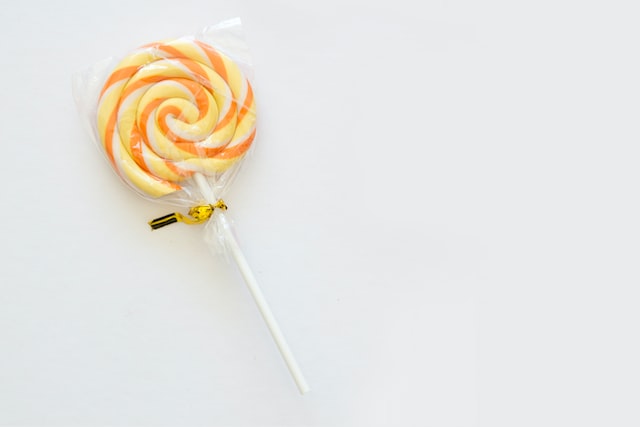 Contact Info:
Phone: (718) 383-7270 / 718-383-7240
Email: [email protected]
Website: https://www.ypnatural.com/
Address: 109 Clay St, Brooklyn, NY 11222, USA.
6. Economy Candy
Economy Candy started as a footwear and headgear repair company with a candy wheelbarrow outdoors. When the Economic Crisis arrived in the 1930s, the candy cart began to outsell the retail outlet, and the company was renamed Economy Candy in 1937. 
When Morris Cohen and his brother-in-law arrived from WWII, they took over the company and extended its offerings to include candies, chocolate, goodie bags, dried apricots, nuts, and other items. Later, they 
 handed over the keys to Mitchell, who entered the family firm in 2013, and Skye, who arrived in 2016 and is Skye's partner. If you are looking for some economical candy, then go ahead and try theirs right away!
Contact Info:
Phone:  (212) 254-1531
Email: [email protected]
Website: https://economycandy.com/
Address: 108 Rivington Street NY, NY 10002.
7. Paskesz Candy Co, Inc.
Paskesz Candy Company is a well-known name in the kosher food industry. For almost 60 years, we have been family-owned and run, and our mission has been consistent: to serve consumers with the greatest quality kosher products.
Our corporate headquarters are in Brooklyn, New York, and we have distribution hubs in Belgium, Israel, the United Kingdom, and Canada. 
With pleased clients all around the world, we supply independent retail stores and supermarkets, national chains, and wholesalers globally.
Contact Info:
Phone: 718-832-2400
Website: https://paskesz.com/
Address: 4473 1st Avenue, Brooklyn, NY 11232.
8. BonBon Nyc
Through a passion for their nation and its sweet and savory delicacies, pals Bobby, Leo, and Selim launched the beautiful world of BonBon in 2018 to sweeten and change the US candy industry. They import all of our items from Sweden ourselves, so their team can always guarantee quality and the highest standards set by real-life Oompa Loompas on the ground in Sweden and New York.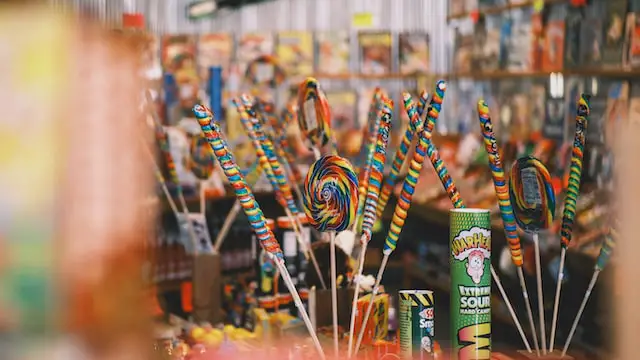 The best part of working here is that their physical store provides everyday pleasures such as ice cream and Swedish delicacies in addition to their primary confectionery business.
Contact Info:
Phone: 212-786-0094
Email: [email protected]
Website: https://www.bonbonnyc.com/
Address: 130 Allen St, New York, NY 10002.
9. Choc-Oh-Lot Plus
Choc-Oh-Lot Plus is the community's go-to place for Wilton-method cake decorating supplies. They feature a large selection of baking and decorating supplies for cakes, cookies, brownies, and cupcakes. You may also learn how to create your sweets by enrolling in one of our cake, cookie, or cupcake decorating workshops.
Their extensive assortment includes over 2,000 chocolate molds, as well as every type and color of sanding sugar imaginable, candy sprinkles in every form and color, 98 chocolate types, 150 bulk candy kinds, and cake pans made of aluminum and cookies!
Contact Info:
Phone: +27 021 510 2645
Email: [email protected] 
Website: https://www.chocohlotplus.com/
Address: 7911 5th Ave, Brooklyn, NY 11209.
10. Bloom Kosher
Bloom Kosher was founded to provide retailers around the United States with quick and simple access to a large choice of kosher goods in today's market. Their primary service is expanding to serve tiny but vital stores and online sellers across the United States. 
They are known to value our consumers, we provide unique promotions and campaigns to qualified shops. They also have a brilliant private membership group where you can get all sorts of juicy information about the new product launches!
Contact Info:
Phone: 718–768–1919
Email: [email protected]
Website: https://bloomskosher.com/
Address: 244 Dukes Street, Kearny, NJ 07032.
Also, check out our article to learn about the famous Buttermilk recipe!