Chocolate Melts are one of the best accessories for baking experts: it's like the cherry on top that bursts in your mouth and makes chocolate appear quite aesthetic and flavourful.
Chocolate Melts are a flavored, colored confectionery component used in baking and decoration. They're designed to be melted and used as a candy covering for a variety of delights, such as cake pops, truffles, pretzels, and more. Candy Melts can also be used to manufacture molded candies.
The usage of cocoa butter distinguishes candy melts from normal chocolate. Instead of cocoa butter, candy melts employ palm kernel oil and other vegetable oils. Tempering the candy melts is no longer necessary thanks to these oils.
Due to the high demand for chocolate melts in baking items, or households that love sugar: many wholesalers and vendors supply a good amount of products related to them! Some of the best chocolate melt vendors are listed down below!
List Of Wholesale Chocolate Melts Vendors & Suppliers:
Royal Wholesale Candy
Sweet Treat Supply LLC
Cargill, Inc.
Royal Wholesale Chocolate
Chocolate Delivery System
ChocoMa
Bake Supply Plus
Lee Bear & Co Inc
Blommer 
Mondoux
1. Royal Wholesale Candy
Royal Wholesale Candy offers an extensive variety of bulk candy, chocolates, nuts as well as dried fruits to their customers. Their products also include wrapped candy, sugar-free products, packed candy, count goods, novelty items, boxed chocolates, and seasonal products.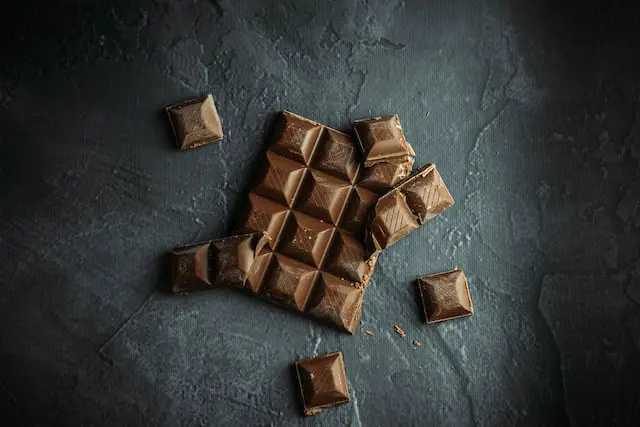 Their merchandise is kept in a 25,000-square-foot climate-controlled warehouse in Mt. Laurel, New Jersey. They also provide a variety of shipping options, including the ability to send anywhere in the continental United States and Canada. If you are interested in buying their bulk chocolate melts, click on the link below!
Contact Info:
Phone: (888) 261-8277
Email: [email protected]
Website: https://royalwholesalecandy.com/
Address: Royal Enterprises 717 Fellowship Road, Mt. Laurel, NJ 08054.
2. Sweet Treat Supply LLC
Sweet Treat Supply LLC is a store that sells excellent items at low costs to homemakers, bakeries, cake and confectionery stores, and families. 
They are a small company in a tiny town that provides customers with high-quality cake decorations such as chocolate, flexible silicone and hard candy molds, chocolate melts, cocoa powder, caramel, flavorings, food colors, and many candy-making accessories.
They store supplies from a variety of renowned brands such as LorAnn Oils, Life of the Party, Guittard Chocolate, A East Coast Mold Mfg, California Candy Molds, Concepts in Candy, and Make'n Mold. If any of these brands speak out to you, then start shopping away!
Contact Info:
Phone: 309-747-2125
Email: [email protected]
Website: https://www.sweettreatsupply.com/
Address: 207 E 3rd Street, Gridley, Illinois 61744.
3. Cargill, Inc.
Cargill, Inc has been in business for 155 years, serving clients and communities in 70 countries/regions. Every day, 155,000 labour to nourish the planet in a safe, responsible, and ecological manner. Their business is quite well-known and has a global reach.
Cargill has been committed to founder W.W. Cargill's mission of helping farmers succeed, linking markets, and providing customers the goods they want. They have also advanced how food and agriculture function along the road, with innovations that transformed what was possible.
Contact Info:
Phone: 55440-9300 / 800-227-4455 
Website: https://www.cargill.com/
Mailing Address: PO Box 9300, Minneapolis, MN, United States.
4. Royal Wholesale Chocolate
For over 25 years, Royal Wholesale Chocolate has been a reliable provider of candy, chocolate, snacks, and confectionery items. They are committed to offering our consumers high-quality confectionery items at reasonable costs, low shipping rates, outstanding customer service, and a cutting-edge shopping experience on our website.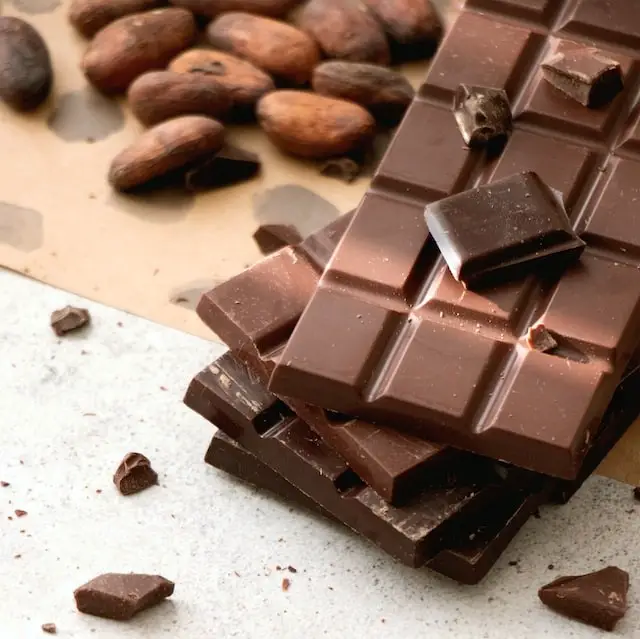 They value honesty, integrity, and building personal connections with our customers, vendors, and staff. They appreciate and admire each of these key people and take the time to get to know them since they are members of the Royal Wholesale Chocolate family. If you want to become one then go to the link below!
Contact Info:
Phone: 888-261-8277 / 856-222-1336
Email: [email protected]
Website: https://royalwholesalechocolate.com/
Address: 717 Fellowship Rd. Unit C, Mount Laurel, NJ 08054.
5. Chocolate Delivery System
Chocolate Delivery System is a family-owned and runs business renowned for high-quality food goods, category-leading brands, and great customer service. Their team provides the finest in flexible manufacturing at high volume, SQF Certified facility for chocolate and confectionery items, from product development to production.
The company also values customer experience as a high priority and their employees together create a culture that aims for the greatest levels of excellence in chocolate and confectionery goods.
Contact Info:
Phone: 844-280-2374
Email: [email protected]
Website: https://chocolatedeliverysystems.com/
Address: 1800 Elmwood Ave. Buffalo, NY 14207.
6. ChocoMa
ChocoMa, situated in Copenhagen, Denmark, has over 55 years of expertise in manufacturing adaptable, dependable, and efficient chocolate processing equipment.ChocoMa's purpose, as stated by the company's creator, Mr. Ibsen senior, is "to enable our clients to offer chocolate pleasure to their customers." 
Their pure dedication to our purpose explains why thousands of our equipment are in use throughout Europe, North and South America, the Middle East, and the Pacific area. Currently, they also provide a comprehensive variety of machinery for artisans and semi-industrial makers of chocolate praline, confectionery, and bakery items. 
Phone: (+45) 36 41 42 00
Email: [email protected]
Website: https://chocoma.com/
Address: Havremarken 4, port E, Copenhagen, Oelstykke – DK 3650.
7. Bake Supply Plus
 D&G Occasions has been Central Florida's finest baking supply business for over 30 years. They provide a variety of serving dishes and plates in addition to baking, candy making, and cake decorating.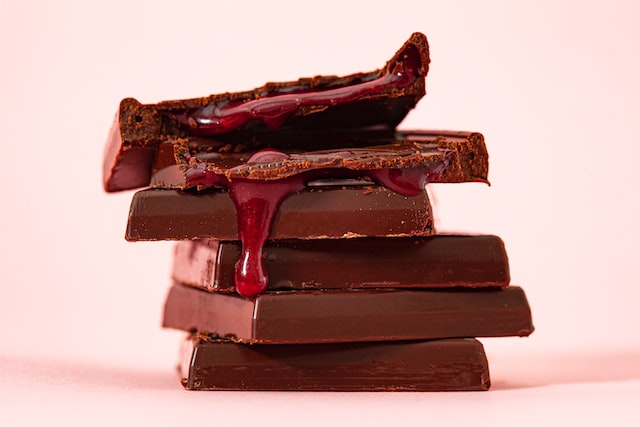 Bake Supply Plus, the newest acquisition, has a fantastic assortment of bake materials, cake decorating equipment, baking utensils, and more. If you are in Central Florida, their team will be delighted to meet you at the store to help you browse and make a secure purchase.
Contact Info:
Phone: 407-894-4458
Website: https://bakesupplyplus.com/
Address: 625 Herndon Ave | Orlando, FL 32803.
8. Lee Bear & Co Inc
Lee Bear & Co Inc is a prominent name in the candy industry and has a vital presence all over the world. People continue to go to their stores and enjoy their wide collections of chocolate melts, chocolate bars, and candies. Their team guarantees you will never be disappointed in their work.
The company also emphasizes the value of giving more time to making chocolates and making their recipes better, rather than just sticking to generics.
Contact Info:
Phone: 808-871-5660
Email: [email protected]
Website: https://www.leebearcandysuppliesmaui.com/
Address: 385 Hoohana Street Suite E, Kahului, HI 96732.
9. Blommer 
Blommer Chocolate is a fully integrated chocolate and cocoa business with a global clientele. Henry Blommer, Sr., together with his brothers Al and Bernard, launched our firm in Chicago, Illinois in 1939. 
As North America's biggest cocoa bean processor, we try to give our clients the greatest possible experience and the finest quality goods. 
Our only objective is to provide the greatest tasting cocoa, and we have dedicated 70 years of knowledge and invested in the latest technology to perfect the process.
Contact Info:
Phone: 1-800-533-4301
Website: https://www.blommer.com/
Address: 1515 Pacific St, Union City, CA 94587.
10. Mondoux
Mondoux Confectionery, established in 1967, has become a symbol for consumers and retailers of traditional sweet delights across Canada. 
That comes as no surprise given how strongly this family business is devoted to providing the greatest brands, products, and services in the industry.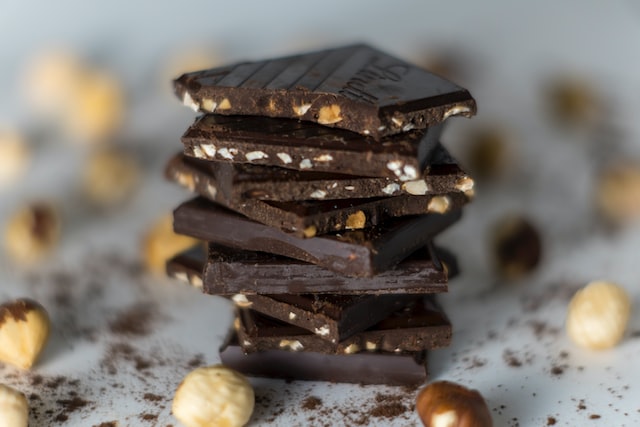 They have lived by our conviction in the delight of sharing every mouthful for three generations. It all began with a grandiose ambition and a small storage area in the garage of the company's legendary founder, "Papi" Mondoux. Now, they employ over 200 staff and 175,000 square feet of space and carry over 3000 goods and services to a diverse consumer base.
Contact Info:
Phone: 450 669-1311 / 1 800 363-1311
Email: [email protected]
Website: https://mondoux.ca/
Address: 1610, Place de Lierre Laval, (Quebec) H7G 4X7.
Also, check out our article about The Best Scrambled Egg Recipe!