Chicken wings are the most popular dish in the United States and other parts of the world.
They emphasize the brilliant wings of chicken which are sold in various forms including the famous fried chicken wings.
Globally, chicken wings have many consumers, and many poultry suppliers have them in stock!
List Of Wholesale Chicken Wings Suppliers & Vendors
Poultry EU
 Food By Us
PoultryNmore
Supply Bunny
Magna Food Service
Mountaire Farms
Ricky's Chicken
Republic Of Chicken
YCC Poultry
JBS USA
1. Poultry EU
EU Poultry is a leader in the manufacture of high-quality processed chicken meat. Their manufacturing and storage facilities are in the Slovak Republic, which is virtually in the middle of Europe.
They picked the site to provide timely delivery of fresh and frozen top-grade chicken meat to all nations in the Central and Eastern European Union. 
Contact Info:
Phone:  +421 944 394 308 A
Email: [email protected]
Website: https://poultryeu.eu/
Address: Digital Park I, Einsteinova 21, 851 01 Bratislava, Slovak Republic.
2. Food By Us
FoodByUs, founded by the team behind Menulog, is an Australian-born and owned startup attempting to establish a whole new method of ordering hospitality cuisine.
Historically, venues depended on text, email, and phone calls, but they strive to provide a better food delivery service with the finest purchasing service possible, from searches to checkout and consumer service.
Contact Info:
Phone: +61 448 523 085
Email: [email protected]
Website: https://www.foodbyus.com.au/
Address: Level 1, 487 Elizabeth Street, Surry Hills, NSW 2010.
3. PoultryNmore
PoultryNmore is a Malaysian-based poultry service that sells its products all around the world.
They are well-known in the market and are excellent poultry providers to a range of countries, poultry supermarkets, and people who run restaurants and hotels!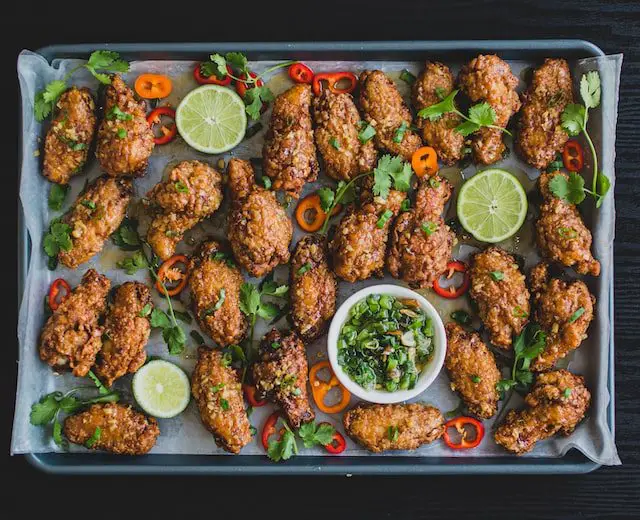 You can check out their chicken wings from the link below!
Contact Info:
Phone:03 9748 4500 / 03 8742 4269
Email: [email protected]
Website: http://poultrynmore.com.au/
Address: 2/220-226 Old Geelong Rd, Hoppers Crossing VIC 3029, Australia.
4. Supply Bunny
Supply Bunny is another leading poultry manufacturer and supplier. You can also see a range of chicken wings, thighs, and breasts on their website, and each category has various bulks you can order going up to 25 kg.
They are perfect suppliers for restaurants and cuisines looking for reasonable chicken wings for their eateries.
Contact Info:
Website: https://www.supplybunny.com/
5. Magna Food Service
Magna Food Service has developed its product range from new Burgers and Potato Fries to Halloumi Cheese and excellent items in collaboration with our suppliers to deliver customized, one-of-a-kind culinary solutions at a reasonable price.
They also have chicken wings under their frozen foods collection which is a hit in the poultry market!
Contact Info:
Phone:  +44 (0)20 8050 1002 /020 8050 1231
Website: https://www.magnafoodservice.co.uk/
Address: Magna Foodservice Unit 19-21, Phoenix Distribution Park, Phoenix Way, Heston, Middlesex, TW5 9NB, United Kingdom
6. Mountaire Farms
Mountaire® is a trademark owned by Mountaire Corporation and are agricultural food production and processing company with establishments in Arkansas, Delaware, Maryland, Virginia, and North Carolina that utilize closely 10,000 people.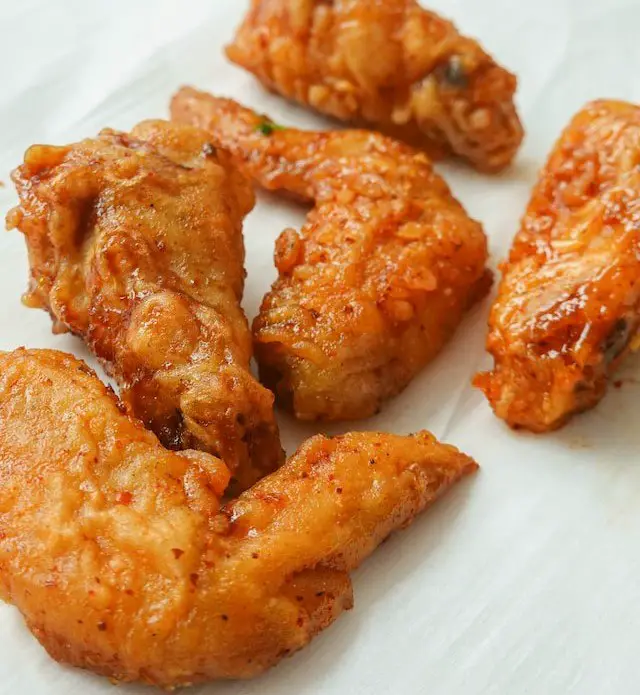 They produce a range of different products such as chicken wings to the masses in these areas!
Contact Info:
Phone: 302-934-1100 / 877-887-1490
Website: https://mountaire.com/
Mailing Address: P. O. Box 1320 Millsboro, DE 19966
7. Ricky's Chicken
Ricky's Chicken takes pleasure in offering only the highest quality choice grade goods.
They provide products to supermarkets, butcheries, canteens, schools, hotels, restaurants, wholesalers, and the general public.
Their in-house butchers and ultimate cutters are in the kitchen producing exquisitely cut poultry which is a great option for many people.
Contact Info:
Phone: (011) 493 8917 / (011) 493 8356
Website: https://rickyschicken.co.za/
8. Republic Of Chicken
The Republic of Chicken is a famous meat brand that has been established in north India for over 20 years, with over 60 locations across Delhi NCR, Haryana, and Punjab.
If you are an Indian looking for some amazing chicken wings for your house, restaurant, or hotel: they are a great option for Indian residents in Punjab.
Contact Info:
Phone: 022 – 50647630
Email: [email protected]
Website: https://republicofchicken.in/
Address: Plot No. F5, Rajiv Gandhi IT Park, Chandigarh, India.
9. YCC Poultry
YCC Poultry is dedicated to offering high-quality chicken products to South African families.
The company expanded from a humble beginning to what is now known as a high throughput processing factory.
They are currently headquartered in Kroonstad, Free State, and operate an abattoir, fresh- and frozen distribution facilities, and retail locations.
Contact Info:
Phone: (02) 9790 6474
Email: [email protected]
Website: https://yccpoultry.com.au/
Address: 25-31, Warren Ave, Bankstown NSW 2200
10. JBS USA
JBS USA is the largest Brazillian company having the best quality poultry in many countries.
They sell various types of meat products at wholesale prices and amazing bundle options and discounts.
You can find a variety of their chicken wings in various sizes, and offers from the link below!
Contact Info:
Phone: +55-31-4042-6323
Email: [email protected]
Website: https://jbssa-seara.com/
Also, check out our article on the List Of Wholesale RedBull Suppliers!