Strawberries, along with chocolate, are among the most well-known aphrodisiacs. The initial reason why chocolate and strawberries went together was that both are widely recognized as aphrodisiacs. 
List Of Wholesale Chocolate Covered Strawberries Suppliers:
Berries
Edible
Oh! Nuts
Sweet Pete's
Wilson Candy
 Noosa Natural Chocolate
Handasyde's Strawberry Farm
1. Berries
Jim McCann, the man who single-handedly changed the face of the floral business, spent his childhood watching weeds take over the sparse grass outside his family's house. 
They take great pride in their pioneering spirit and innovative background. Jim McCann, creator of the company, buys a flower shop in Manhattan, the first of 14 he would build in the New York metropolitan region over the following decade. 
By carrying products from a wide variety of well-known brands, 'they are able to meet the demands of our clients for both personal and business gifts in one convenient location. 
Contact Info:
Phone: : 1-800-356-9377 / 1-800-716-485
Email: [email protected]
Website: https://www.berries.com/
2. Edible
Helping people across the globe commemorate life's most momentous occasions with a gift or treat that is expertly designed to WOW is what Edible® is founded on, what drives them every day.
Their freshly prepared presents are perfect for creating spontaneous moments of sweetness packed with extra sweet memories and plenty of smiles, whether it's a birthday, a work milestone, a get-together with friends and family, or even just because!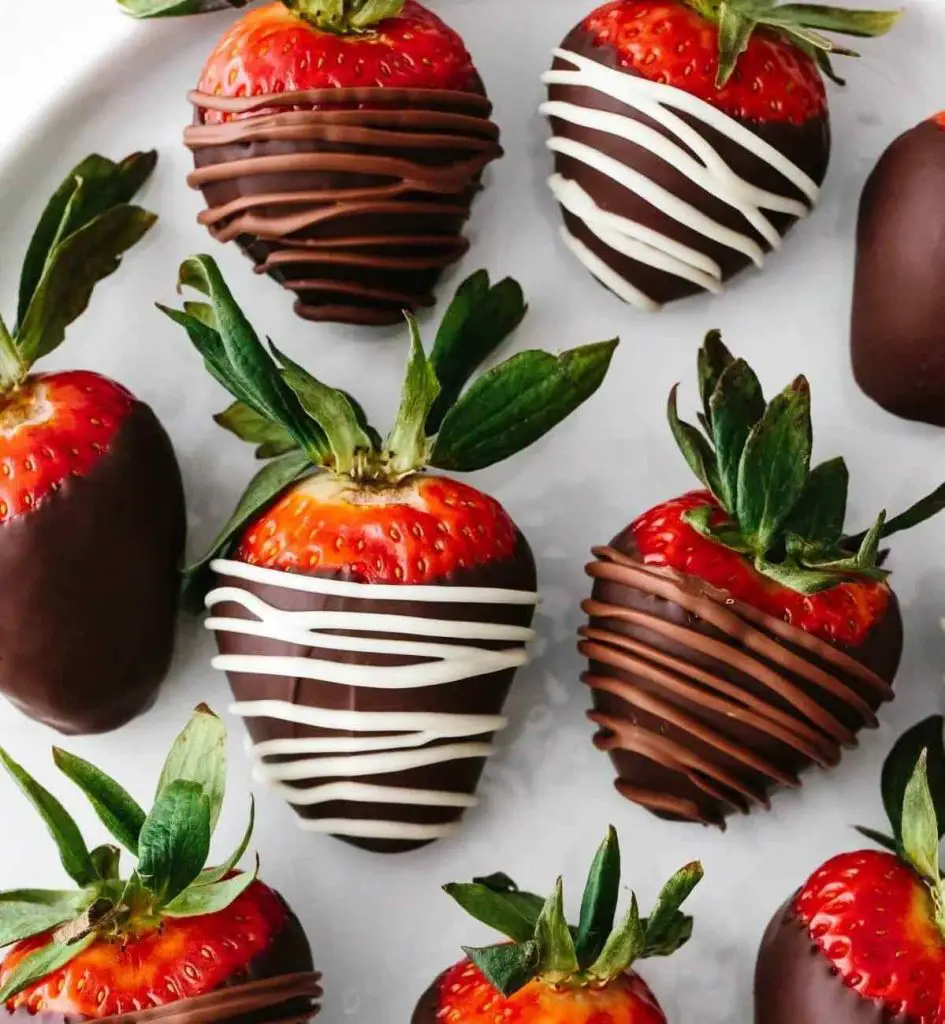 They are proud of their ingenuity, and their will to succeed, and, above all else, the undeniable adoration of fruit. Edible will provide you with irresistible treats crafted from the freshest fruit and the finest gourmet chocolate. 
Contact Info:
Website: https://www.ediblearrangements.com/
3. Oh! Nuts
For instance, in 1995, the Klein family decided to create the first of what would become four Oh Nuts stores. Before the Kleins made everyone "go crazy about Oh Nuts," they were the proud and successful proprietors of a well-respected wholesale nut and confectionery goods firm. 
The new retail organisation founded by Klein was able to sell in bulk, which was an advantage over relying only on the pre-packaged, pre-measured amounts and combinations that the manufacturer or distributor thought were optimal. 
This meant that there existed a place to shop where both customers' desires (A for no black jelly beans and B for ONLY black jelly beans) could be met. 
Contact Info:
Phone: 1.888.664.6887 / 1.718.530.9255  
Email: [email protected] / [email protected]
Website: https://www.ohnuts.com/
Address: 120-65 168th St, Queens, NY 11434.
4. Sweet Pete's
Throughout the southeast, Sweet Pete's is unrivalled in terms of sheer size as a candy shop. In addition to dozens of types of candy and hand made chocolates, Sweet Pete's invites customers inside the candy manufacturing process at our location in a historic 22,000 square foot home in the centre of downtown Jacksonville. 
Every day, Sweet Pete's educates candy enthusiasts from all over by hosting candy-themed workshops, birthday parties, and educational field excursions. 
Sweet Pete's is a popular destination for outings and celebrations among groups of friends and family members who are looking to enjoy some delicious treats and do something special together. 
Contact Info:
Phone: 904-643-4172
Website: https://www.sweetpetescandy.com/
5. Wilson Candy
Wilson Candy, which has been in business since 1947 and is based in Jeannette, Pennsylvania, is known for its excellent chocolates. 
The Harrison Avenue business continues to this day to produce chocolates and sweets according to family recipes that have been passed down through three generations. 
With a commitment to quality at their core, they continue to hand-dip a wide selection of chocolates and produce their own marshmallow, peanut butter, caramels, and chews. 
Contact Info:
Phone:  (724) 523-3151
Email: [email protected]
Website: https://wilsoncandy.com/
Address: 408 Harrison Ave, Jeannette, PA 15644.
6. Noosa Natural Chocolate
 Noosa Natural Chocolate only use chocolate from the finest Swiss and Belgian manufacturers so that their consumers can really appreciate the quality. 
They make the most delectable chocolate confections using only the highest quality materials purchased from within a reasonable distance.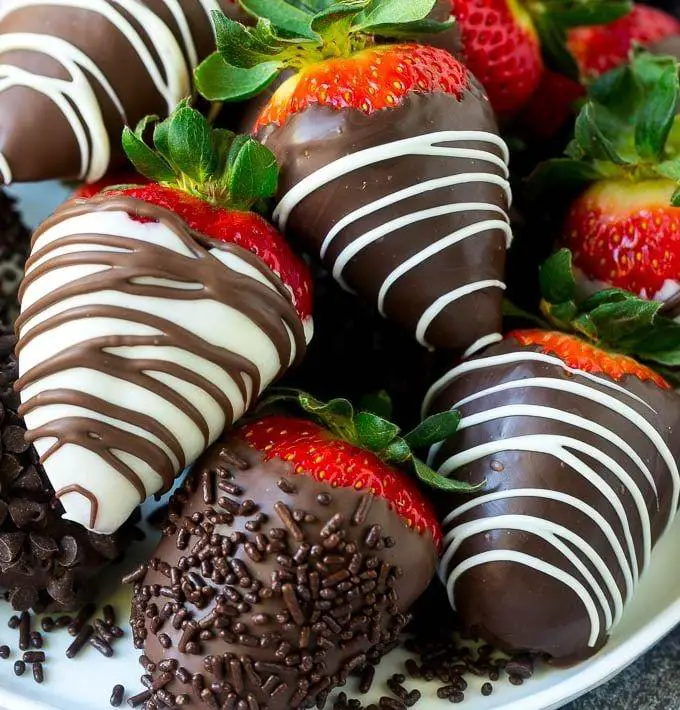 They are happy to collaborate with many small farms and businesses around Australia to provide customers with high-quality products like Australian strawberries, Buderim ginger, and Queensland macadamias. 
Contact Info:
Phone: 1300728458
Website: https://www.noosachocolate.com.au/
7. Handasyde's Strawberry Farm
In more ways than one, Neil and Lyn Handasyde's journey begins amid the luscious heart-shaped strawberries that have become the foundation of their company. 
Near 1991, he purchased his own piece of property in Albany, and with Lyn's help, they were able to extend their operation along Chester Pass Road, making it more convenient for a wider range of berry-loving clientele.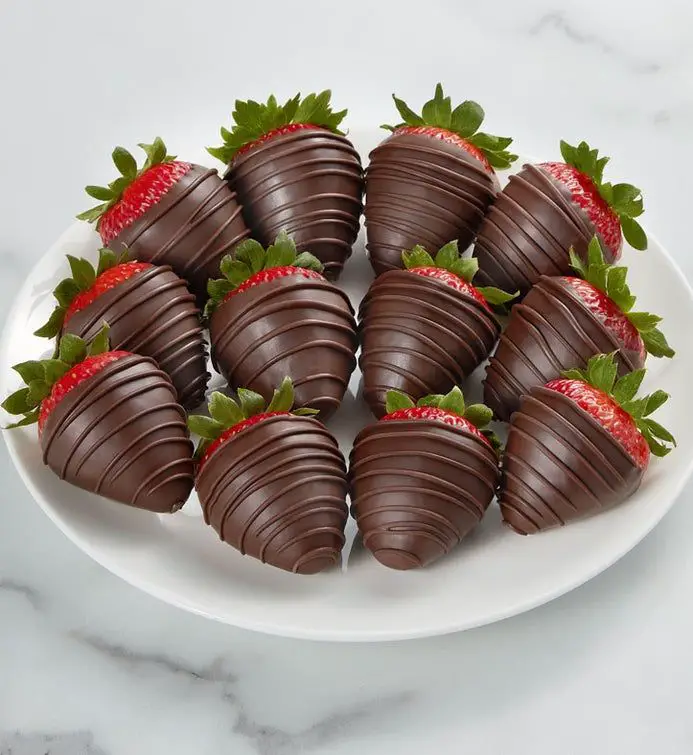 The pair has expanded their farm to 48 hectares and has planted hundreds of thousands of strawberry plants in addition to other berries and fruits including lemons, limes, and passionfruit. 
Contact Info:
Phone: 0467 443 417
Email: [email protected]
Website: https://handasydestrawberries.com.au
Address: 382 Chester Pass Road Albany WA 6330.
Also, check out our article on the List Of Wholesale Chocolate Truffles Suppliers!