The word "truffle" stems from its similarity to the mushroom-like fungus of the same name, which is considered a delicacy.
Aside from chocolate, the major component is heavy cream.
All truffles are essentially fine chocolate and cream with a ganache filling.
It makes it significantly smoother than most chocolate candy.
Despite the lack of a variety of fillings, chocolate truffles can come in a variety of tastes and incorporate coatings with intriguing components such as coconut flakes.
List Of Wholesale Chocolate Truffles Suppliers:
Nassau Candy 
Dan's Chocolates
Chocolate Works
World Wide Chocolate
Ghyslain Maurais
Prestat
Esta Chocolates
1. Nassau Candy 
Nassau Candy is one of the major wholesale makers of specialty and private-label confections in the United States, serving numerous national and independent retailers around the country.
Every year, they produce millions of pounds of confections from their Hicksville, New York-based factory, including chocolate-covered raisins, Jordan almonds, fudge, fruit slices, chocolate pretzels, and hand-dipped cherries. All are Triangle K certified kosher.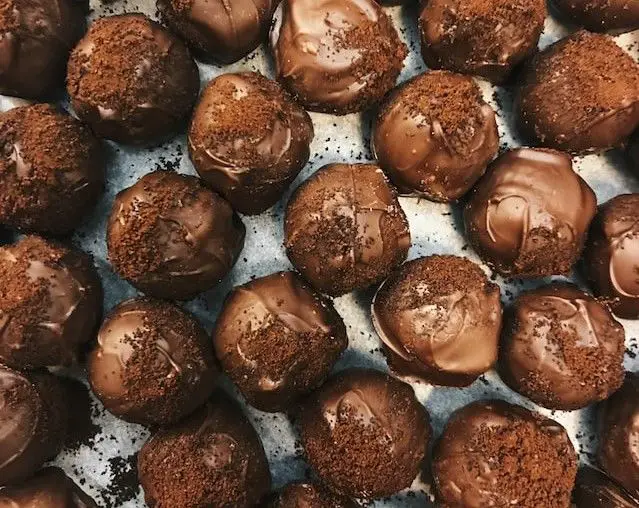 They import and distribute the most sought-after candy, beverage, gourmet cuisine, and natural brands, covering health, beauty, and household care, in addition to Nassau Candy creations. With over 20,000 SKUs, Nassau Candy is in a unique position to meet practically every specialty.
Contact Info:
Phone: 1-800-486-1226
Email: [email protected]
Website: https://www.nassaucandy.com/
Address: Corporate Headquarters, Nassau Candy, 530 West John Street, Hicksville, NY 11801.
2. Dan's Chocolates
Dan's Chocolate has the lowest wholesale bulk chocolate prices on the market. This is a very inexpensive method to stock dessert cases in your retail store or boutique.
Caterers, wedding planners, and event organizers can also use their bulk truffles to fill dessert tables. For your retail business or boutique, they provide a superb range of individually wrapped chocolate truffles.
You may have any of their six flavors in one of two sizes: Shelfpacks of 48 truffles or 16 truffle pouches or Tray of Individually Wrapped Truffles. Their chocolate bars also stand out from the crowd with their colorful, vintage wrappers and unusual tastes. 
Contact Info:
Phone: (401) 596 – 8866
Email: [email protected]
Website: https://www.dans.com/
Address: A Division of Hauser Brands, 59 Tom Harvey Road, Westerly RI 02891.
3. Chocolate Works
The purpose of Chocolate Works is to create happiness one chocolate smile at a time." When John Whaley followed his heart's desire and founded 5th Avenue Chocolatiere in 1973, his vision became a reality.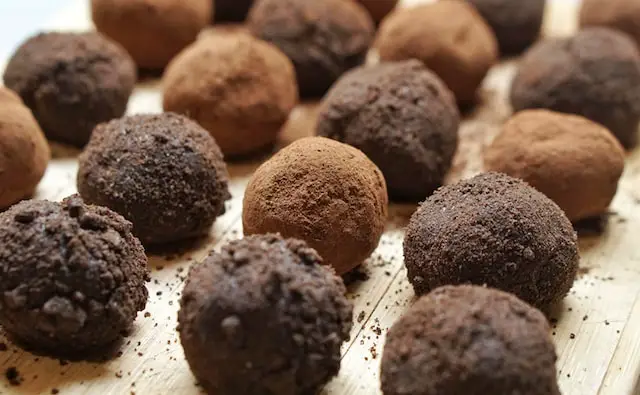 Joe, his son, started Chocolate Works to carry on the family history of handcrafting chocolates and to develop outlets where everyone may find a passion for chocolate-making.
Their expert chocolatiers begin their masterpieces by hand molding and dipping gourmet chocolates utilizing heirloom recipes and the finest ingredients. These chocolate artisans, who have gained years of expertise, utilize their ingenuity to produce delectable pleasures for consumers all over the world. 
Contact Info:
Phone: (516) 868-8070
Email: [email protected]
Website: https://www.chocolateworks.com/
Address: World Headquarters, 225 Buffalo Avenue, Freeport, NY 11520.
4. World Wide Chocolate
World Wide Chocolate is a global distributor of quality chocolate, confectioneries, and specialty foods. They take pleasure in providing outstanding products and customer service at incredibly affordable costs. 
When you order from World Wide Chocolate, you can expect dedicated service, the convenience of use, and top goods. They endeavor to provide quality items that are sourced internationally, packaged to fit your specifications and delivered to your house or location as soon as feasible. 
They appreciate the chance to meet your chocolate requirements and will work hard to gain and keep your confidence as a useful procurement resource.
Contact Info:
Phone: +1 (603) 942-6032
Email: [email protected] 
Website: https://www.worldwidechocolate.com/
Address: 424 NH-125 Unit 7 | Brentwood NH 03833.
5. Ghyslain Maurais
An artist can express himself in a variety of ways. Ghyslain Maurais has made his way through chocolate and pastry. He has worked as a pastry chef and an executive chef at high-end restaurants and hotels.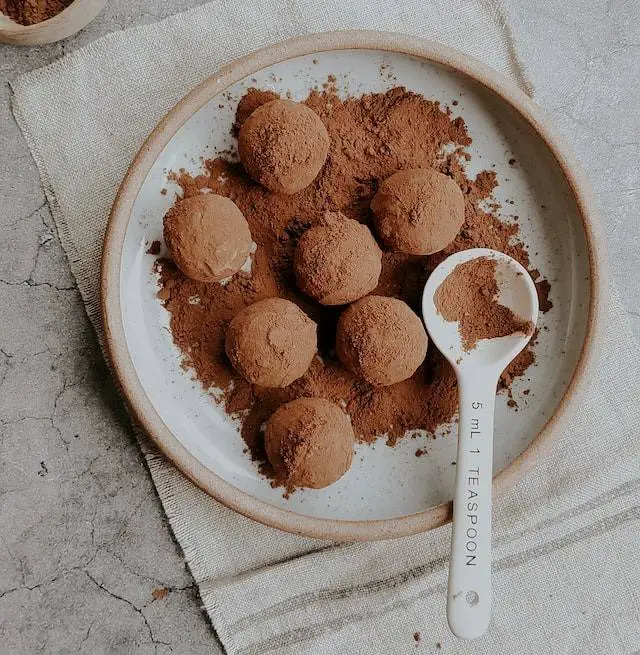 Ghyslain, who was born in Québec, Canada, discovered his culinary interest while working in the sector to pay for his architecture school. He soon changed careers and enrolled at the Institue du Tourisme and d'Hotelerie du Québec.
Ghyslain has been the chief chef for the Quebec Delegations in New York and London, and is certified in French pastry, chocolate décor, candy making, blown/pulled sugar, and bread making. Now. he runs his own company!
Contact Info:
Website: https://ghyslain.com/
6. Prestat
Antoine Dufour, the originator of the chocolate truffle, founded Prestat in 1902 and opened his first shop on South Molton Street in downtown London.
This became a point of reference for Roald Dahl, author of "Charlie & The Chocolate Factory," who made the Prestat truffle the centerpiece of his novel "My Uncle Oswald."
Prestat has been providing royalty and aristocracy for many years and received its first Royal Warrant as a Purveyors of Chocolates to Her Majesty The Queen in 1975. Prestat's Piccadilly shop was named one of the greatest in the world by "The Economist Magazine."
Contact Info:
Phone: 020 7494 3372 / 020 8961 3399 
Email: [email protected]
Website: https://prestat.com/
Address: 14 Princes Arcade, Piccadilly, London, SW1Y 6DS, United Kingdom.
7. Esta Chocolates
Esta Chocolates is a family-owned and operated company started by Abraham (Abe) Hacioglu, a master European chocolatier and third-generation member of a Chocolatier family. 
At the age of 14, Abe utilized his school-learned German to translate for German salespeople who came to the plant to offer equipment. By the time he was an adult, he was working full-time in the family firm and eventually climbed to become the CEO.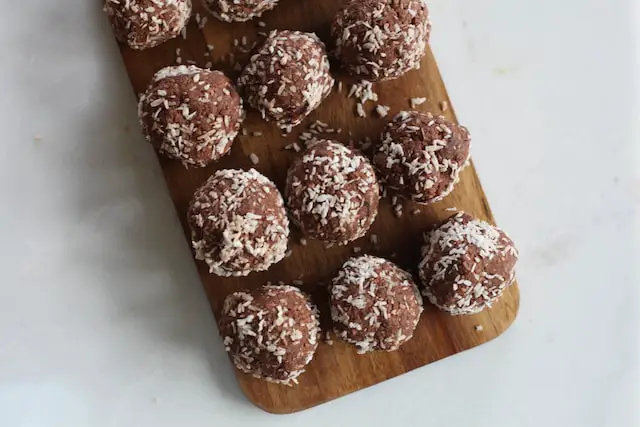 Abe is a co-owner of the core family business in Europe, a well-known high-end confectionery producer established in 1953. Abe and Ebru bring together experience, passion, and imagination to deliver you the finest truffles at the most reasonable pricing. 
Contact Info:
Phone: +1 519 886 7000
Email: [email protected]
Website: https://estachocolates.com/
Address: 1421 Victoria St N, Kitchener, ON N2B 3E4.
Also, check out our article on the List Of Wholesale Fillet Mignon Suppliers & Vendors!