Dubai is the land of opportunities, multicultural residencies, and an entertainment industry that never fails its purpose.
With the influx of people from all over the world, including the availability of business: Dubai has become a big hub for chocolate production and supply.
The list below consists of some of the best wholesale chocolate suppliers in Dubai!
List Of Wholesale Chocolate Suppliers In Dubai:
Delight Chocolates
Chocolat
Cocosia
Lee Chocolate
Mirzam
The Sweet Bazaar
Le Chocolat LLC
Delice Gourmet Dubai
Forrey And Gallad
Blu Chocolate
1. Delight Chocolates
Delight Chocolates is a leading manufacturer of various types of chocolates such as Fine Chocolate, Milk Chocolate, White chocolate, Ganaches, cream, Butter Creams,  Toffee, Turtles, Sponge Candy, Nut Clusters, Nut Bark, Meltaways, Cordials, Marshmallows, Marzipan and many more. They also serve their chocolates for every type of occasion such as weddings valentines day and other glorious events.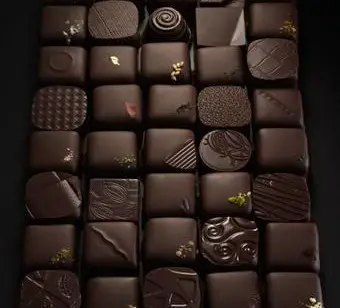 Contact Info:
Email: [email protected]
Website: https://www.delightchocolates.com/
Address: 35th St, Umm Ramool, Dubai, United Arab Emirates.
2. Cochocolat
Chochocolat is made by two sisters from Dubai who have traveled extensively, and we're on the mission to create something healthy, and delicious.
They traveled to the beautiful island of Mindanao, Philippines, with their then-68-year-old diabetic mother, where they started their journey to study the main ingredient of chocolate: cacao.
They learned how to plant, prune, and harvest cacao trees, as well as ferment their beans. Currently, they sell their amazing healthy chocolate by partnering with 42 countries all over the world! If you are a health freak, these are made for you.
Contact Info:
Phone: +971501394268 / +971501394268
Email: [email protected]
Website: https://cochocolat.com/
Address: Ground Floor, Dubai Mall In front of an aquarium, Dubai, United Arab Emirates.
3. Cocosia
Cocosia began in 201, by an expert baker by a woman named Qudsia who has great experience in the chocolate manufacturing life. Qudsia's passion for chocolate led her away from her studies and into the world of chocolate.
She progressed from producing chocolate for her family and friends in her home kitchen to being named one of the Top 100 'Hot' Asians in Dubai by Masala! Magazine, a renowned entertainment publication in the UAE.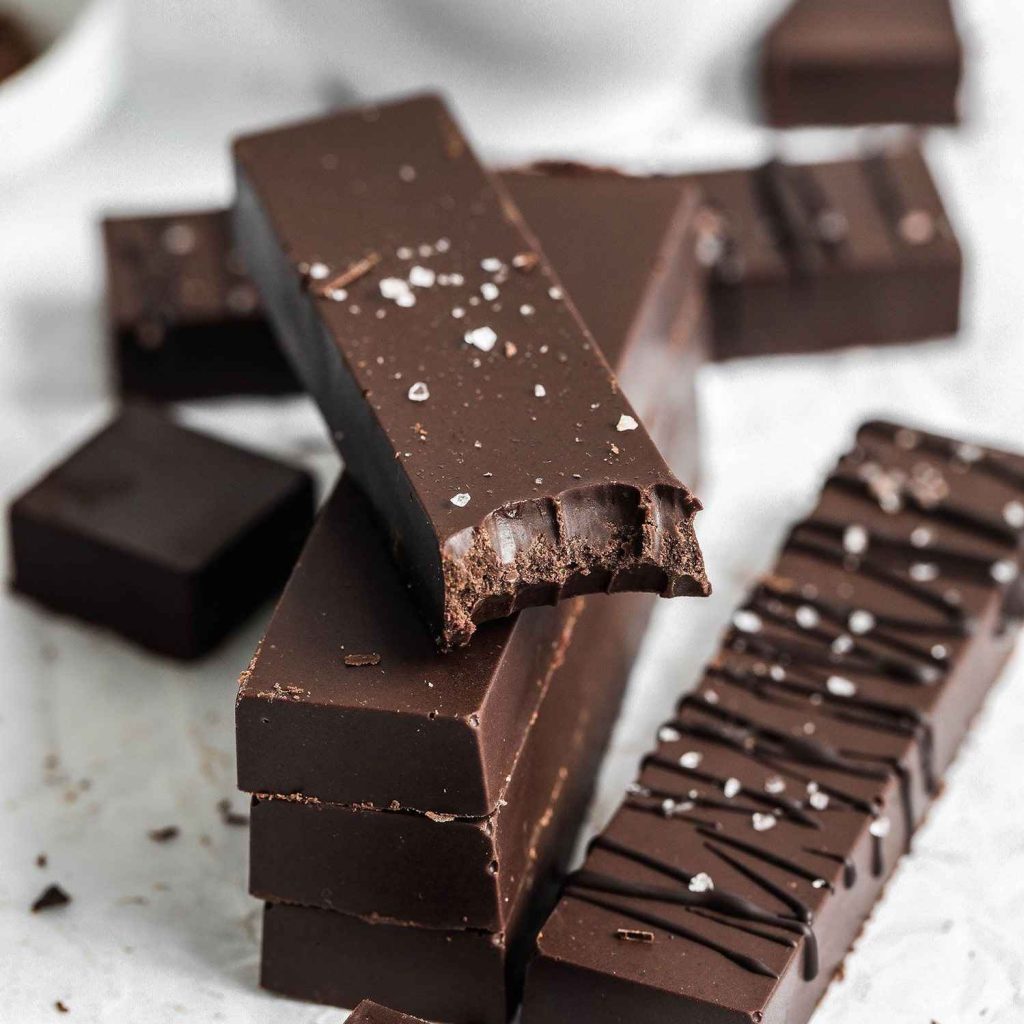 Cocosia's particular flavor and ingredient combinations are the product of her investigation into the world of artisan chocolates, motivated by her ability to explore and invent interesting concoctions.
Qudsia combines her enthusiasm, originality, and competence in chocolate to develop personalized flavors for clients while including their ideas as well. If you want a taste of her famous recipe, try their chocolates.
Contact Info:
Phone: +971 559954036
Email: [email protected]
Website: http://www.cocosia.ae/
Address: Shop 2 & 3, Rasis Business Center, Al Barsha 1, Behind MOE, Dubai, UAE.
4. Lee Chocolate
 Lee Chocolate has been a leading company in the Eastern Mediterranean confectionery sector since 1947, creating high-quality genuine chocolate at our facility in Aleppo.
LEE chocolates had become a local household name during the last scores of years, with over 200 pastry retail stores, 120 stores, and Carrefour's all throughout Syria.

LEE Chocolate manufactures up to 1200 Tons of chocolate each year, demonstrating the skill of combining first-rate cocoas with pure cocoa butter to achieve the LEE flavor, and offers a diverse range of bulk chocolate to the marketplace.
Contact Info:
Email: [email protected]
Website: https://www.leechocolate.com/
Address: 4917 Walnut Street, Walnut Creek, OH 44687.
5. Mirzam
You can witness every element of chocolates at their physical chocolate shop, or online including roasting their cocoa beans.
Their cocoa beans were selected for their various flavours and rich background, since they are located along the coastal Spice Route, which traders travelled hundreds of years ago to acquire crucial components to offer for European buyers.
The roasted beans are ground for many weeks utilizing stone wheels in a procedure that gradually reduces the molecular size to make extraordinarily smooth cocoa without need for addition of chemicals.
Their locally brewed chocolate is made up of beans from Vietnam, Madagascar, Papua New Guinea, and India.
Contact Info:
Phone: +971 50 724 2411
Email: [email protected]
Website: https://mirzam.com/
Address: 4TH Street, AL QUOZ 3, Dubai, UAE.
6. The Sweet Bazaar
The Sweet Bazaar claims to follow the concept of good food, and the diversity of chocolates in the market.
Many customers seek the mastery of renowned chefs, while others are obsessed with Organic versions of chocolates, The Sweet Bazaar caters to these quests for excellence by emphasizing taste, origin, quality, manufacture, and purity of the food's heritage.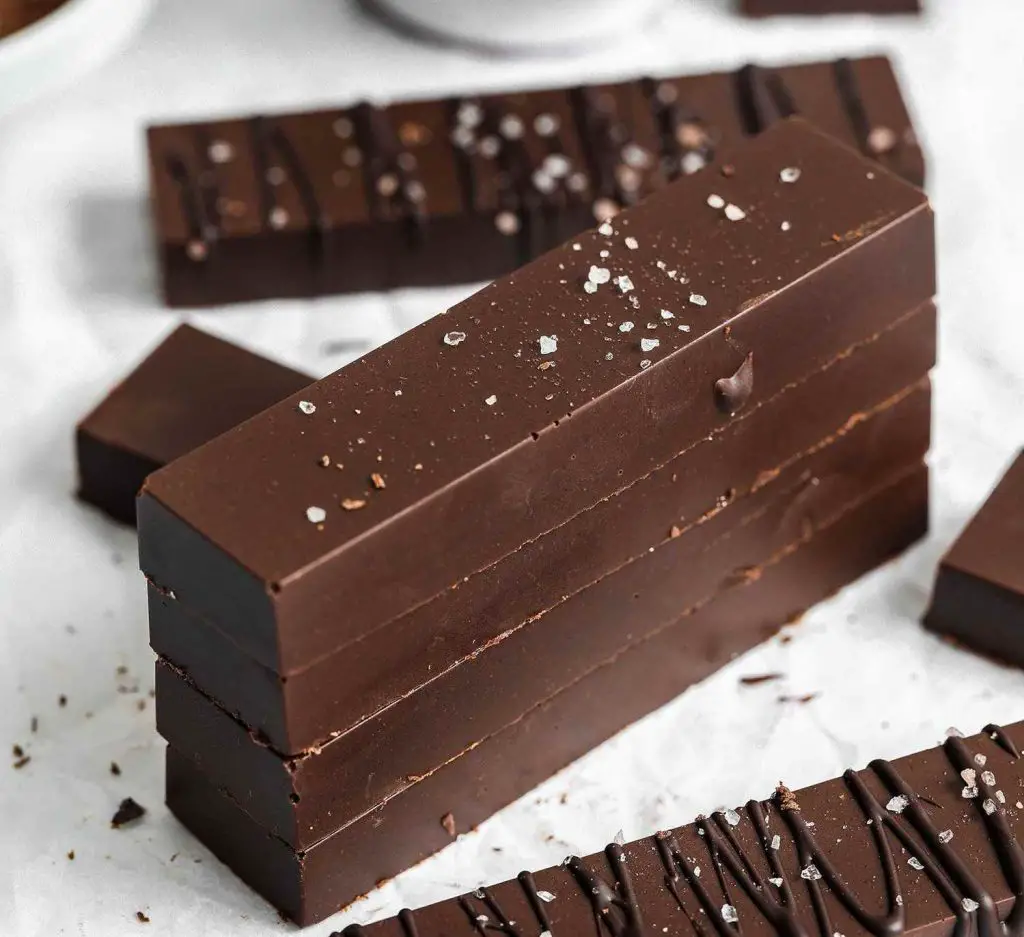 Every product at the Bazaar is tasted, tested, and approved by the bazaar's tasting community themselves.
After approvals, they offer it to others and keep on improving flavor with the feedback they get: as they aim to give their customers the best. 
Contact Info:
Phone: +971 55 442 5594
Website: https://www.thesweetbazaar.com/
Address: Palm Jumeirah, Dubai, UAE
7. Le Chocolat LLC
Le Chocolat LLC was founded in 2006, and is a major candy maker located in Dubai. They strive to preserve specializing in the creation of several high-quality goods such as sweet fillings, spreads, toppings, chocolate raw material, and pralines (bulk).
They are a family business that is part of the BPC Holding Group, and are pleased to maintain their family values and integrity throughout to assure the clients' enjoyment at all times.
They have a presence in over 25 countries spanning Europe, the Middle East, Africa, and the Americas and are always trying to grow to other areas in order to be closer to all of their clients.
Contact Info:
Phone: +971 4 8063900
Email: [email protected]
Website: http://www.lechocolat.ae/
Address: Dubai Investment Park 2, Community 567, Building #2, Dubai, UAE PO Box: 98967.
8. Delice Gourmet Dubai
Delice Gourmet Dubai is a well-known chocolatier in Dubai. Their roots are in chocolate artisanship, and their beautiful creations show their passion for the skill of chocolate manufacturing and refinement.
The famous chocolate business is much more concerned with the people they serve; they strive for perfection in our inventions and craft. You will never be disappointed with the work they give their people!
Contact Info:
Phone: +971 4 294 0097 / +971 56 401 8983
Website: https://delicegourmetdubai.com
Address: Shop N.7, La Plage Residence Jumeirah 2 (near Dubai Canal)
9. Forrey And Galland
Forrey And Galland is another amazing name in the industry, and their chocolate is known to create a waterfall in everyone's mouth.
It's a luxury to taste authentic chocolate, and since Dubai is the land of diversity: the brand ensures that everyone will have enough taste from luxurious chocolates to affordable ones.
If you want their product list of chocolates, go to the link below, and shop away!

Contact Info:
Phone: +971 50 530 8306
Email: [email protected]
Website: https://forreyandgalland.com/
10. Blu Chocolate
Blu Chocolate is made from over 300 different varieties of cacao beans that come from 10 different plant families, each with its own distinct flavour and scent.
Fruity, nutty, smokey, spicy, flowery, and other aromas are among them. Blu's premium chocolates are crafted with six carefully selected beans to complement local palates.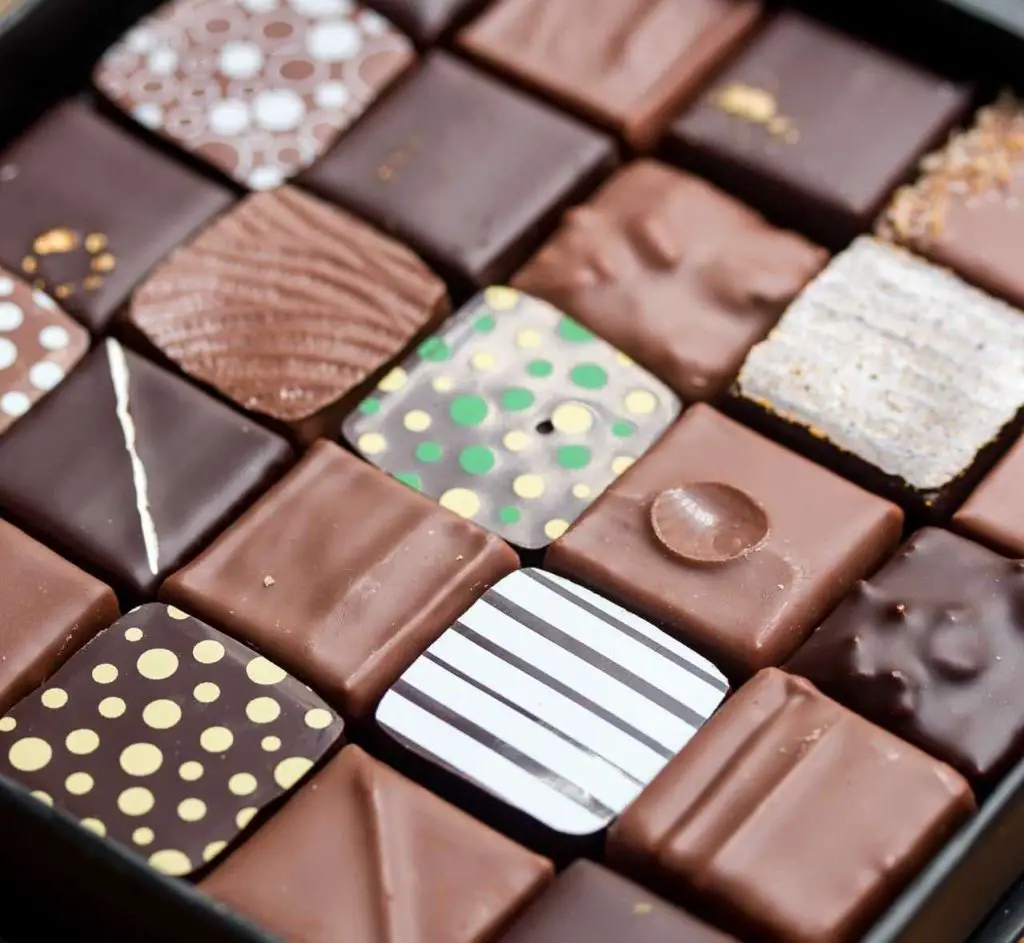 For pure and high-quality chocolates, they use the artisanal method of chocolate production. The procedure is vigorous, lasts a long time, and is honed by professional chocolatiers who like combining diverse flavors for mind-boggling outcomes.
Blu is dedicated to chocolate, providing the globe with personalized quality cocoa delicacies.
Contact Info:
Phone: +971 4 288 8816
Website: https://www.bluchocolate.ae/
Address: Park Center 41, 26B Street, Mirdiff, Dubai.
Also, check out the List Of American Candy Suppliers In the Uk!