To build their shells and tissues, clams need nitrogen they absorb from their diet. Clam harvesting is an effective way to rid water of excess nitrogen.
When it comes to nutrient cycling, clams are particularly crucial when it comes to nitrogen.
You can find amazing clams for wholesale prices below.
List Of Wholesale Clams Suppliers:
Boston Wholesale Lobster Corp
Crocker & Winsor Seafoods
Wabash Seafood
Hama Hama Oyster Company
Manny's Seafood 
 Fortuna Sea Products 
Sea Win
1. Boston Wholesale Lobster Corp
Boston Wholesale Lobster Corp. is committed to providing superior goods and services to every one of our clients.
When it comes to transporting and selling live lobster from the north Atlantic, Boston Wholesale Lobster Corp. is unrivaled.
They have made a strategic investment in the Canadian lobster sector with two facilities on the southwestern beaches of Nova Scotia, where they get the finest grade lobster constantly from the edge of the continental shelf in US waters. 
Their lobsters are only out of the water for the smallest amount of time possible because of the proximity of our shipping facility in Lynn, Massachusetts to Logan International Airport.
Contact Info:
Phone: 1-781-592-2000
Email: [email protected]
Website: https://bostonwholesalelobster.com/
2. Crocker & Winsor Seafoods
In 1895, two young fishermen from Cape Cod named Ed Crocker and Bill Winsor brought their wares to Boston's famous fish pier.
What began with fresh, locally caught Cod, Haddock, and Pollock has evolved into a global leader in the delivery of frozen seafood. 
Since their company's inception, they have made it a priority to adhere to their founder's original concept and utilize it as a guide when they pack the Winsor BayTM line of seafood items for distribution throughout the country. 
Crocker & Winsor Seafoods, they have been stocking up on seafood for over 115 years and now offers over 600 different options.
They have used a global network of suppliers to create goods tailored to customers' needs in the dynamic seafood industry. 
Contact Info:
Phone: 800-225-1597 / 617-269-3100
Email: [email protected]
Website: http://www.crockerwinsor.com/
Address: 21 Highland Circle, Needham, MA 02494.
3. Wabash Seafood
Located in the heart of Chicago's West Side, Wabash Seafood is a family-owned and -operated business.
Since 1989, when Ron and his son John opened their fish shop in Chicago, the Rebello family has been an integral component of the wholesale seafood sector in Windy City. 
John and Ron both had prior expertise in the field, and it was an ideal moment to advance. John's two brothers, Joe and Manny, joined the father-and-son duo.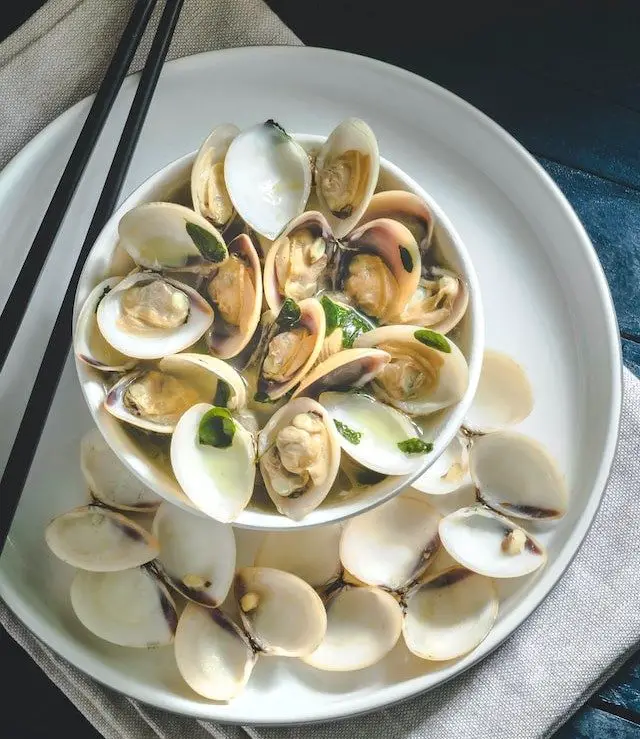 Fast forward over 30 years, and John and his oldest son Jake and the rest of the crew are still providing Chicago with the finest seafood available.
They work hard to provide our clients with not just the greatest product on the market, but also the best service. 
Contact Info:
Phone: 312-733-2158
Email: [email protected]
Website: https://www.wabashseafood.net/
Address: 2249 W. Hubbard St, Chicago, IL 60612.
4. Hama Hama Oyster Company
The Hama Hama family has farmed oysters on Washington's Olympic Peninsula for five generations.
Oysters from their beds have a clean, crisp taste because they are grown near the entrance of one of Washington State's smallest, coldest, and least developed rivers.
Their oysters may be purchased at the farm shop and oyster saloon, in their pop-up locations in the Puget Sound and Portland areas, and online, where they ship directly to customers and chefs all across the United States. 
Growing the highest quality oysters possible using sustainable practices while still having a wonderful time and leaving something positive for future generations is their primary goal.
Contact Info:
Phone: (360) 877-5811
Email: [email protected]
Website: https://hamahamaoysters.com/
Address: 35846 N. US HWY 101, Lilliwaup, WA 98555.     
5. Manny's Seafood 
Manny's Seafood is a family-run business that delivers frozen seafood to restaurants throughout South Florida.
Their Forty years in business have been committed to upholding three fundamental values that guide how they do business.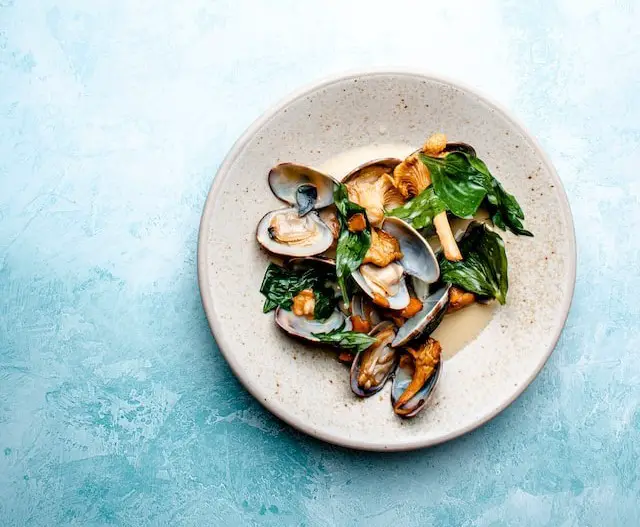 The three most important aspects are quality, service, and cost. After 43 years in business, Manny's Enterprise has finally relocated into a brand new, state-of-the-art 28,000-square-foot building in Sunrise, FL.
The company's mission is to provide a friendly, professional, and fun work environment for its workers while supplying the highest quality frozen seafood to clients. 
Contact Info:
Phone: 954-472-4008
Email: [email protected]
Website: https://mannysseafood.com/
Address: 306 International Parkway Suite A, Sunrise, FL 33025
6. Fortuna Sea Products 
Fortuna Sea Products, which began business in 1994, imports and distributes seafood throughout the United States. You can find an amazing set of Sea products from the website below.
They are proud of the reliability with which they source the highest-quality seafood items from all around the globe and maintain the highest standards of service for their valued patrons. 
Their unmatched level of experience and quality control guarantees their clients the freshest, most delicious seafood available at the greatest prices.
Contact Info:
Phone: 626-572-4600
Email: [email protected]
Website: https://www.fortunasea.com/
Address: LONG BEACH, CA 90813
7. Sea Win
Sea Win, located in the heart of Los Angeles's financial district, has been supplying the city's restaurants and markets with the freshest, frozen, and live seafood since its founding in 1983. 
To put it simply, they stock and sell everything related to fish. They have sales and customer service representatives that are fluent in Chinese, Vietnamese, and Spanish and can assist customers with all of your seafood wholesale requirements.
As a result of their extensive supplier network and established position in the market, they can reliably provide items of the highest quality. 
They have the proper permits to transport and distribute live shellfish, such as lobsters, crabs, mussels, oysters, and clams.
Contact Info:
Phone: (213) 688-2899
Email: [email protected]  
Website: https://www.seawin.com/
Also, check out our article on the List Of Wholesale Expresso Beans Suppliers & Vendors!