A doughnut or donut is a sort of fried dough that is leavened.
It is popular in many countries and comes in a variety of forms as a sweet snack that may be produced at home or purchased from bakeries, supermarkets, food stalls, and franchised specialized sellers.
Various toppings and flavorings, such as sugar, chocolate, or maple glaze, are utilized for distinct varieties. 
We always associate fatty foods with donuts, but they have benefits too if taken in considerable amounts!
Donuts' sugar content aids focus and memory.
It's quick, easy, tasty, and a great alternative for a short boost of energy!
Therefore, many vendors supply a range of donuts, some of the best wholesale donut suppliers are listed below!
List Of Wholesale Donut Suppliers & Vendors:
Clyde's Donuts
Leberry Bakery
Mr Donut
Maple Donuts, Inc.
Dutchman Hospitality Group
Balfours
Doughnut Peddler
1. Clyde's Donuts
Clyde's Donuts was founded in 1920 by Herman Seekamp to order to supply quality baked pastries directly to restaurants and service sectors. 
Clyde's Donuts, which is still family-owned and run, maintains the heritage of freshness and service today, producing almost 6 million donuts per week in our 104,000 square foot factory in Addison, Illinois.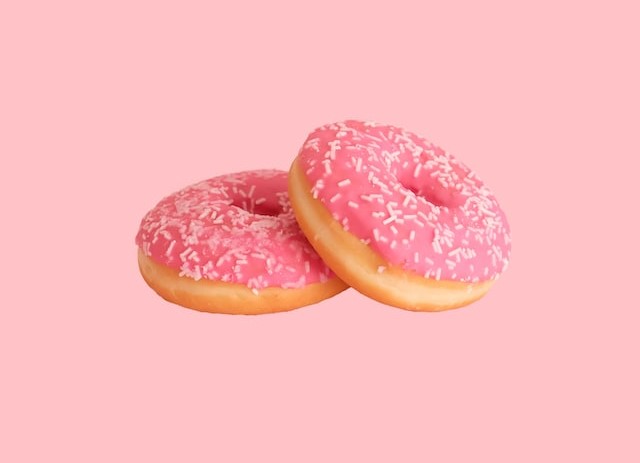 They supply a range of interesting donuts from all over the world to the person's donuts.
The company is partnered with many of the country's largest grocery stores, coffee cafes, and other businesses. Clyde's Donuts are available at practically any retail grocer near you. 
There are a few shops you may be familiar with such as Fresh Thyme, Jewel Osco, Fareway, Butera's, Tony's, Gordon, Harps, Piggly Wiggly, Petes, Rouses, Market, and many more!
Phone: 888-874-6814
Email: [email protected]
Website: https://www.clydesdonuts.com/
Address: 1120 W Fullerton Ave. Addison, IL 60101
2. Leberry Bakery
Lêberry Bakery and Donut was founded in 2018 with the goal of introducing America to a delectable "sweet" vision of health-conscious living by incorporating sustainable plant-based ingredients to promote food dynamics in and out of our bodies – in a healthy way. 
The case for switching from an animal-based diet to a plant-based diet is not new; however, the expansion of 100 percent plant-based vegan and gluten-free food into the bakery industry.
Lêberry Bakery & Donut has quickly emerged as an award-winning donut and bakery establishment with 4.5 Yelp stars and 4.6 Google ratings for its plant-based vegan and gluten-free doughnuts, pastries, cookies, and cupcakes.
They have also won several awards and were featured on television for their amazing donuts!
Contact Info:
Phone: 626-993-9898
Email: pasadena@lêberrybakery.com
Website: https://leberrybakery.com/wholesale/
Address: 445 E Colorado Blvd, Pasadena, CA 91101 (Map and Direction Below)
3. Mr Donut
Mr Donut began in 1979 when the Argiriadis family converted a dream into a reality by frying Donuts out of a modest Springvale factory.
All Victorians wanted a Mr Donut product, therefore the firm flourished quickly.
In 1982, the company moved into larger quarters to better serve retail supermarkets and convenience shops across the country.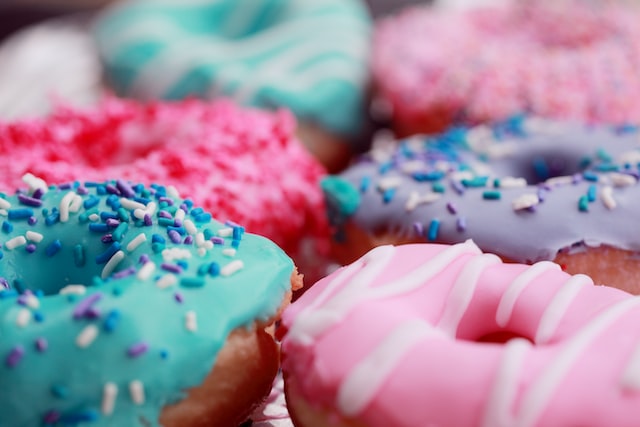 As the company grew and evolved via innovation and new products, the necessity to automate became clear.
Mr Donut began an aggressive growth campaign in 2004, involving the purchase of our new state-of-the-art plant in Mordialloc.
Currently, their donuts are quite popular in the country and desired by many people!
Contact Info:
Phone: (03) 8587 4222
Email: [email protected]
Website: https://mrdonut.com.au/
Address: 300 Lower Dandenong Rd Mordialloc Vic 3195 Melbourne, Australia.
4. Maple Donuts, Inc.
Maple Donuts, Inc. was created when Charlie's father created the original recipe from a 'pre-mix,' which is akin to a boxed cake mix, but it wasn't until he began working with a scientist that he discovered he could extend the shelf life of donuts by inventing the mix from scratch. 
Maple Donuts' devoted fans are drawn in by the personalized, proprietary formulation. It was founded in 1946 and is a family-owned and operated enterprise. 
They have a close bond between family and staff and the company has grown as a result of maintaining high product quality standards, good customer connections, exceptional work performance, and a reluctance to compromise these standards.
Contact Info:
Phone: 717-757-7826 / (800) Maple-4-U
Email: [email protected]
Website: https://www.mapledonuts.com/
Address: 3455 East Market St. York, PA 17402.
5. Dutchman Hospitality Group
Dutchman Hospitality Group was founded when Emanuel Mullet, his son-in-law Robert Miller, and friend Dan Lehman purchased a modest, 75-seat family restaurant in a restored hardware shop in Walnut Creek, Ohio, in 1969. 
These men and their families, raised in the area's Amish and Mennonite communities, set out to share their history of substantial, made-from-scratch meals with anybody who gathered around the table.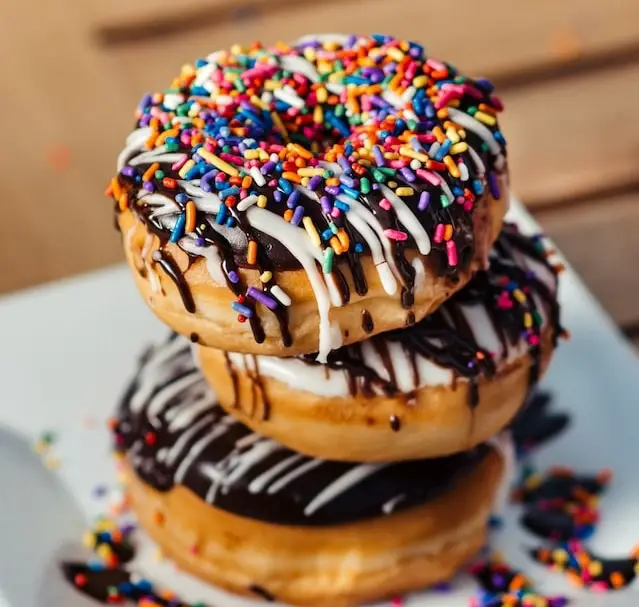 Today, the practice is carried on by two of Emanuel's daughters, sons-in-law, and families.  
Dutchman Hospitality Group, led by Robert and Sue Miller and Dr. Daniel and Mary Miller, currently encompasses six restaurants, four inns, six bakeries, seven stores, a 500-seat theatre, and a wholesale food supplier spread between picturesque small-town Ohio and Sarasota, Florida.
Contact Info:
Phone: 877-893-2926 419-886-7070
Website: https://www.dhgroup.com/
Address: 720 OH 97, Bellville, OH 44813.
6. Balfours
Balfours has an important link to South Australian history, as people can trace their roots back to 1853, barely 17 years after Adelaide was established. 
From Scotch pies and Albert biscuits in the mid-nineteenth century to square pies, chocolate donuts, and custard tarts now, generations of South Australians have had their Balfours favorites. 
Balfours has evolved through time, and it's the story of a family company that started with a single modest shop owned by a Scottish man, and now is the leading manufacturer and supplier of multiple donuts and bakery goods.
Contact Info:
Phone: 1300 669 993
Website: https://balfours.com.au/wholesale/
7. Doughnut Peddler
Doughnut Peddler Since 1992, they have been a wholesale bakery in Arizona, with strong ambitions to expand into more U.S. territory in 2019 and beyond.
Their doughnuts and fresh bakery goods are delivered daily to convenience stores and other specialized businesses.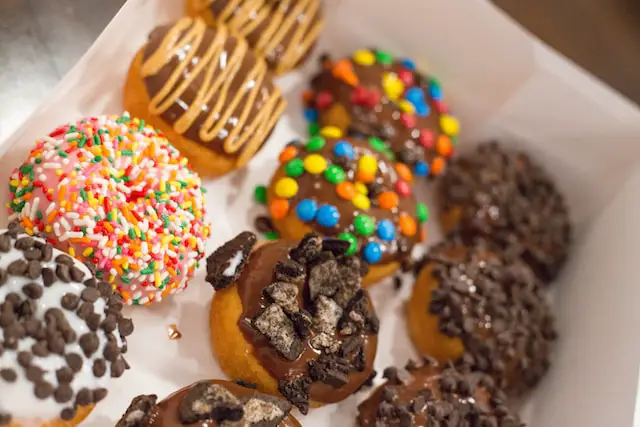 Currently, they have 1,000,000 Total Annualized Stops with over 94 million Annualized Pieces Delivered.
You can find their products in a number of states such as Alabama, Arizona, Florida, Georgia, Kentucky, Louisiana, Mississippi, North Carolina, South Carolina, Tennessee, Texas, and Virginia.
Contact Info:
Website: https://www.doughnutpeddler.com/
Address: 3935 Volunteer Dr, Chattanooga, TN 37416.
Also, check out our article on the List Of Wholesale Chocolate Suppliers In Canada!