Chocolates are popular everywhere: adults, kids, and young teens all love eating chocolates.
They are considered the favorite deserts in the world, therefore they have immense demand in Canada as well.
This article consists of the best wholesale chocolate suppliers based in Canada!
List Of Wholesale Chocolate Suppliers In Canada:
Andrea Chocolate
Pacific Candy
Smet
Alison's Fine Foods
Saxon Chocolates
Beech Bros Ltd
World's Finest Chocolate
Ganong Chocolatier
Chelsea Chocolates
1. Andrea Chocolate
Andrea Chocolate is a leading supplier of chocolates in Canada, and its presence has stunned every other competitor in the country.
They distribute a range of different chocolates that melt away right in your mouth.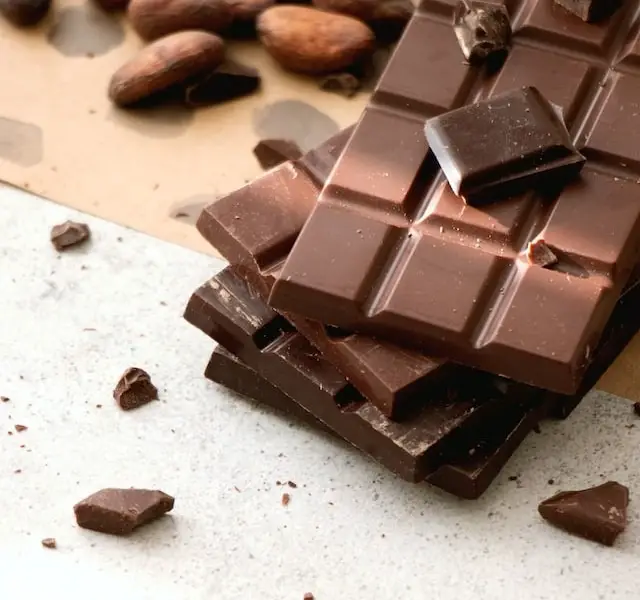 They also serve caramel corn, seasonal-based products, jelly belly, and foiled chocolates, and have frequent sales on their website. You can go to the website below and gain access!
Contact Info:
Phone: (800) 263-3250 or (905) 304-3311   
Email: [email protected]
Website: https://www.andeachocolate.com/
Address: 1252 Osprey Dr, Ancaster, On, L9G 4V5.
2. Pacific Candy 
Pacific Candy provides free delivery on Canada bulk candy orders over $350.
Most candies are shipped within 48 hours, with free delivery worldwide except in isolated places.
They can occasionally provide same-day pickup depending on location and order volume.
Other than that, there are no restrictions on order sizes up to $20,000. They also mail wholesale candy to several addresses for shops with multiple locations.
If you are interested in picking them as your wholesale chocolate vendor, click on the link below and register.
Contact Info:
Phone: 289-562-0334
Email: [email protected]
Website: https://east.pacificcandywhsle.com/
Address: 1832 Bonhill Rd, Mississauga, ON L5T 1C4.
3. Smet
Smet Chocolaterie has been a chocolate entrepreneurial leader for over fifty years.
Although their family-owned firm today offers a larger range of goods and services than ever before, the core objective remains the very same: they manufacture high-quality products that surpass the demands of our corporate customers.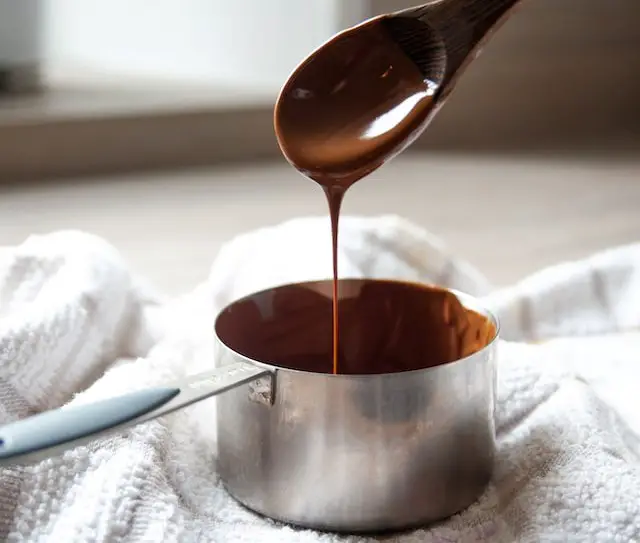 They also are known for their amazing chocolates that are deemed good, along with their problem-solution sector.
Contact Info:
Phone: 905 564 5900
Website: https://www.smet.be/?directory=chocolate-smet-canada-inc
Address: 1645 Bonhill Road, Unit 8, Mississauga, Ontario, Canada, L5T 1R3.
4. Allison's Fine Foods
Allison's Fine Foods is an exceptional food serving company that makes amazing chocolates and other supplies for the Canadian population.
You can miss out on their chocolates as they are popular due to the intriguing and unique taste they have in the world. Nothing is better than their amazing collection!
Contact Info:
Phone: 416-907-9613
Email: [email protected]
Website: https://www.allisonscandies.com/
Address: 780 Birchmount Road #6-7, Scarbrough ON M1K 5H4.
5. Saxon Chocolates
Saxon Chocolates was founded in 1994 by Johan De Greef who initiated this journey in the kitchen by producing chocolates.
Saxon items are exported to Japan and the United Kingdom and are sold to London's Harrods.
They also earn gold accreditation on every third-party HACCP audit, a designation it has maintained year after year.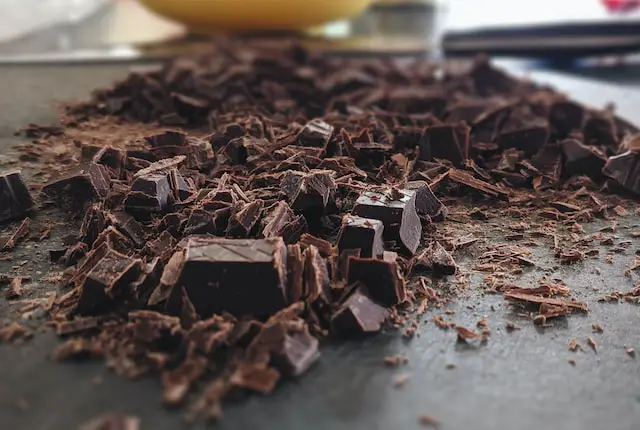 They are also well-known for their snowflake marshmallows that are said to elevate the sipping chocolate experience to new heights.
Contact Info:
Phone: 416.675.6363 ext. 100
Email: [email protected]
Website: https://www.saxonchocolates.com/
Address: 21 Colville Road, Toronto, ON M6M 2Y2.
6. Beech Bros Ltd
Beech Bros Ltd was started in 1945 by two brothers, who have developed the family-run firm on customized care, and great customer service.
The company has built quite a reputation in the 75+ years and has a vast selection of confectioneries ranging from chips to juice and much more.
Beech Bros is currently led by the family's third generation, but the mission remains the same: to give their customers only the best food supply in the world!
Contact Info:
Phone: 416-251-0731
Email: [email protected]
Website: https://www.beechbrosltd.ca/
Address: 23 Canmotor Ave, Toronto, ON, M8Z 4E6.
7. World's Finest Chocolate
World's Finest Chocolate owner's name is Rick Gray, and he has been an official distributor for World's Finest Chocolate Canada for over 30 years.
For over 90 years, his family has been involved in the selling and distribution of the World's Finest Chocolate.
They have had the privilege of supporting hundreds of schools and non-profit organizations in raising well over $35 million in profit.
They also manage the Western Distribution Centre in Edmonton, Alberta, which serves all of Western Canada and the North. Through their central office in Ontario, it's easier to serve the rest of Canada.
Contact Info:
Phone: (780) 484-1169
Website: https://www.canadafundraising.ca/
Address: 10330 -172 Street, Edmonton, Alberta, T5S 1G9.
8. Ganong Chocolatier
Ganong Chocolatier is based in St. Stephen, New Brunswick, Canada.
Their contemporary facility is cutting-edge, with nut and nut-free processes of making amazing chocolate products for their customers.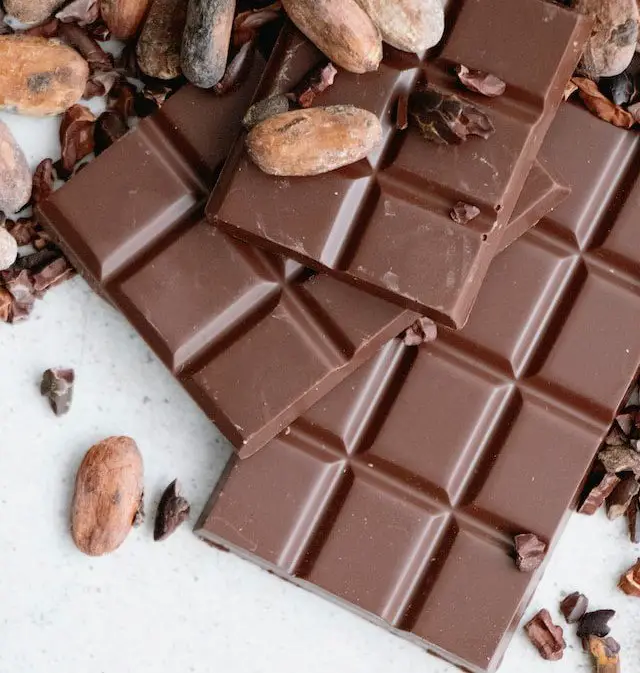 You will be able to pamper yourself, discover new favorites, and relive childhood memories in their original brick factory.
You can also build your box of chocolates from their broad selection of showcase chocolates from the link below!
Contact Info:
Phone: 1-506-465-5611
Website: https://ganong.com/the-chocolatier-store/
Address: Ganong Place, 73 Milltown Blvd, St. Stephen, New Brunswick, E3L 2H1.
9. Chelsea Chocolates
Chelsea Chocolates understand that people come to life because they were remembered by someone else.
Even a modest chocolate treat may remind someone how much they are loved and lift their spirits for days.
Because life and relationships should be celebrated with beautifully luscious chocolate, they serve the greatest chocolate in Simcoe County, and continue to make more chocolates with passion and talent!
Contact Info:
Phone: 705-725-9210
Website: https://chelseachocolates.com/
Address: 3239 Penetanguishene Rd Barrie, Ontario, Canada L4M 4Y8.
Also, check out our article on the List Of Wholesale Candy Suppliers In Los Angeles!