Everyone wants to try something new once in a while and gets bored with their local snacks and food.
By nature, people love experimenting with various cuisines and dishes. Exotic cuisine are those that are not native to your nation.
Exotic foods are not commonly found in most cuisine. Spices are an excellent example of an unusual cuisine.
These can be used to provide scent and flavor.
List Of Wholesale Exotic Snacks Suppliers:
SBK International
Exotic Snack Distribution
Petez Pop Wholesale
Sukan Food
Ambrogi Foods
Wanis
Rare Snack International
Snaxies
Underground Snax
Unidex Holland
1. SBK International
SBK International was created in 2011 due to the goal of three young professionals influencing the smoking and hookah culture via their market contributions.
The market is always changing, and SBK has kept up with cutting-edge designs, great goods, and low wholesale pricing to ensure every experience is unique and amazing.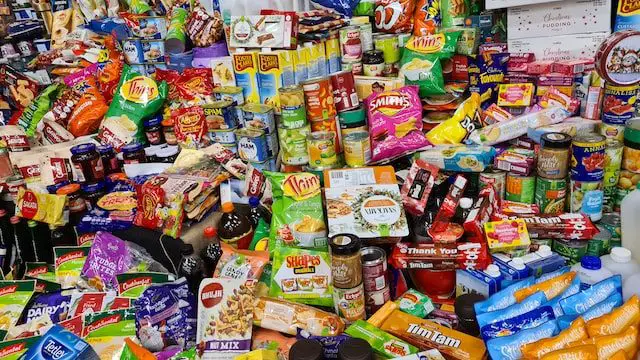 SBK International strives to elevate your wholesale experiences to the next level! You may have had to scavenge through many websites and sources in the past to locate the appropriate items, but they are delighted to supply everything you could possibly need in one spot; especially exotic snacks.
Contact Info:
Phone: +1 (404) 334-3588
Email: [email protected]
Website: https://www.sbkint.com/
Address: 3042 Matlock Drive Kennesaw, Ga. 30144.
2. Exotic Snack Distribution
Exotic Snack Distribution is the premier seller of exotic and limited edition beverages and sweets from across the world!
Foreign Snacks have become a worldwide blockbuster for enterprises.
Therefore, this company states to be your one-stop-shop for Japanese Sodas, Thai Chips, Wafers, and more!
They are a corporation based in the United States that is specialized in foreign delights.
Their objective is to give businesses the quickest shipping and the cheapest pricing on all exotic items.
Contact Info:
Phone: +1 (954) 000-0000 EST
Website: https://exoticsnackdistribution.com/
Address:  XXX SW XX Street, Hollywood, Florida 33021.
3. Petez Pop Wholesale
Petez Pop Wholesale gives you the opportunity to use a trusted brand & supplier to start your new adventure into exotic snacks and soda retail. 
With three current locations in New England & 2 more in agreement as of the end of 2020, even the pandemic couldn't slow the growth of Petezs Pop!
People have become tired of the status quo in today's globalised world.
This has permeated their culinary and snacking options, as individuals seek for the next fresh flavor or an intriguing new twist to share with others, and this company guarantees to provide exactly that!
Contact Info:
Phone:  401-255-8686
Email: peterpopwhosale.com
Website: http://petezpopwholesale.com/
Address: 11 BENEFIT STREET, PAWTUCKET, RHODE ISLAND
4. Sukan Food
Sukan Food is considered a trustworthy partner in the import and export of exotic vegetables and fruits.
Their association attempts to provide high-quality goods at reasonable pricing. Sukan Food serves as a distributor on the international market, delivering fresh exotic fruit to business partners throughout retail chains.
They believe in stocking low to keep the items fresh while on delivery, taking into account their physical and business health.
It allows them to reach a larger global clientele, and as a result, they are leading in the buissness of fresh fruits!
Contact Info:
Phone:+31 (0) 85 74 30 120
Email: [email protected]
Website: https://sukanfood.com/
Address: Veleka logistics ABC Westland 469 2685 DE Poeldijk The Netherlands.
5. Ambrogi Foods
Ambrogi Foods was launched in 1884, and since their resources and knowledge provides customers with the best foods from all over the world to their doorstep.
Best of all, their items can be traced back to their origin, providing you peace of mind about the freshness, quality, and safety of the meals you buy.
They are committed to innovation and have invested in technological initiatives such as software that allows them to track delivery progress in real-time and a fast ordering system!
Contact Info:
Phone: 856-845-0377
Email: [email protected]
Website: https://ambrogifoods.com/
Address: 1400 Metropolitan Avenue, Thorofare, NJ 08086.
6. Wanis
Wanis International Foods is one of Europe's biggest distributors of global foods. They have been serving merchants, restaurants, and enterprises with food and drink goods from all around the world since 1946.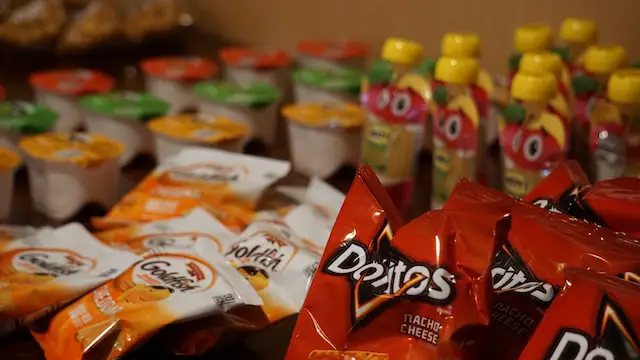 They now stock food and beverages from over 900 worldwide brands, and have almost 10,000 individual food products from the United States, Africa, Asia, the Mediterranean, and the Caribbean.
Wanis provides cash & carry service from their East London location as well as nationwide delivery.
Phone: +44 (0)20 8988 1100
Website: https://www.wanis.com/
Address: Golden Business Park, Orient Way, Leyton, London E10 7FE, United Kingdom.
7. Rare Snack International
Rare Snack International strives to provide snacks from all around the world to your home.
They offer some of the finest rates and choices in the game, and their primarily service consumers in Canada and the United States, but they also ship internationally.
If you are in search of some rare snacks in the market then go to their website below, and select your favorite type!
Contact Info:
Email: [email protected]
Website: https://raresnacksinternational.com/
8. Snaxies
Traveling has always been one of the greatest adventures in life for us, and Snaxies wants to share that trip with you and your taste senses.
They provide exotic food and drinks at Snaxies, and offer the greatest assortment of exotic refreshments just on marketplace.
Their skillful and dedicated team is constantly on the lookout for new exotics to add to their inventory, all while carefully considering all of their customer's demands.
Contact Info:
Phone: (514) 565-4424
Email: [email protected]
Website: https://snaxies.com/
Address: 5026 avenues du Parc, Montreal, QC H2V 4E8.
9. Underground Snax
Underground Snax is a family-owned company that was started in 1989 out of a love and enthusiasm for real food.
Their group of 60 employees brings the most genuine flavours of African, Caribbean, Asian, and Middle Eastern food to your shop.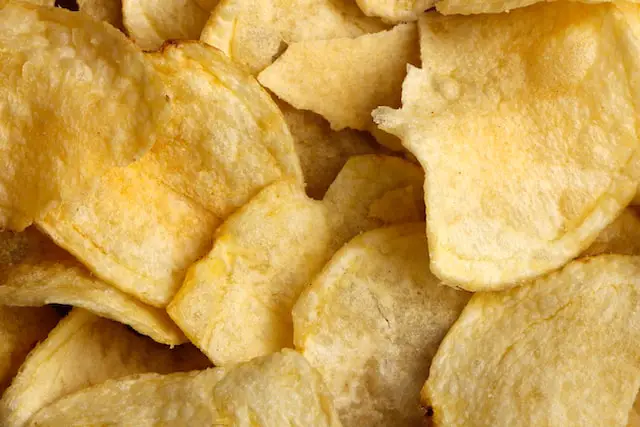 They have offices operating in Belgium, the United Kingdom, Portugal, and Spain, in addition to our headquarters in the Netherlands (De Zilk).
In addition to these sales offices, They have our own production plant in Thailand.
They exclusively supply genuine items with no 'European twist.', and represent a number of well-known exotic brands.
Contact Info:
Phone: 1 (902) 536-2927
Email: [email protected]
Website: https://undergroundsnax.com/
Address: 1549 Barrington Street, Halifax, NS, B3J 1Z4.
10. Unidex Holland
Unidex Holland has in store all the uncommon and exotic treats from all across the world. Imported Candy, Drinks, Chocolate, Snacks, and Cereal are available, with the inclusion of multiple types of mystery food kits.
The firm curates and offers foods, drinks, and sweets that are only accessible in specific places of the world, such as the pineapple-flavored Crush soda offered exclusively in Newfoundland, or hard-to-find Dunkaroos similar to the ones Humber grew up eating.
They also offer individuals the youthful memories they feel when they discover the company sells things like Big League Chew gum or chocolate Moon Pies.
Contact Info:
Phone: +31 (0) 252 421 280
Email: [email protected]
Website: https://www.unidexholland.com/
Address: Beeklaan 18, 2191 AB De Zilk, Nederland.
Also, check out our article on the List Of Ferrero Rocher Chocolate Suppliers