An ice cream cone, poke, or cornet is a brittle, cone-shaped pastry formed of a wafer similar in texture to a waffle, designed to carry and eat ice cream without a dish or spoon. 
Cones come in a variety of shapes and sizes, including pretzel cones and chocolate-coated cones. You can find a variety of ice cream cone supplies from the list below.
List Of Wholesale Ice Cream Cones Suppliers:
Gil's Ice Cream Supplies
The Cone Company
Hermes
Laxmi Wafer Cones
Snowdon
Chipgyanheng
Wafer Ltd. 
1. Gil's Ice Cream Supplies
Gil's Ice Cream Supplies situated 10 minutes from Philadelphia International Airport, is a full-service wholesale distributor of ice cream, Italian ice, gelato supplies, and ingredients.
They are one of Pennsylvania's major distributors, handling flavors, mixes, bases, syrups, cones, toppings, variegates, sugar, paper & plastic goods, candy, concession, and cleaning supplies.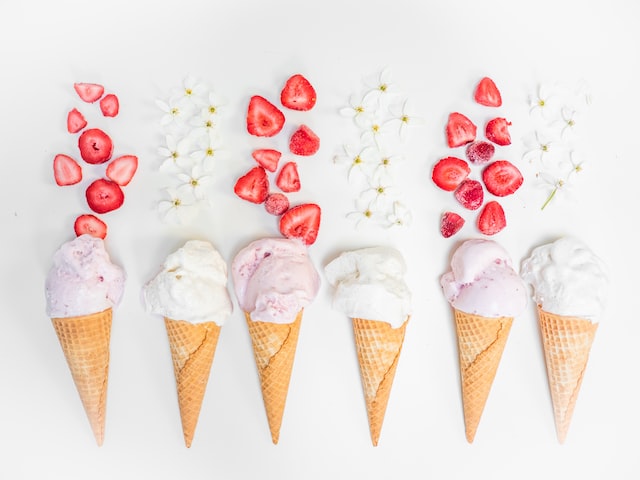 They distribute and ship anywhere in the United States and throughout the world using trucks, UPS, FEDEX, and common carriers. You can try their cones from the link below!
Contact Info:
Phone: (610) 237-6501
Website: https://www.icecreamsupplieswholesale.com/
Address: 320 W Oak Ln, Glenolden, PA 19036.
2. The Cone Company
The cone company provides a variety of features such as printing and flavoring of cones. They have dual to multilayered sleeves which are printed according to each customer's design.
All sleeves are printed with food-safe inks and coated with a food-safe overcoat. In refrigerated and semi-refrigerated environments, these sleeves provide excellent moisture barrier qualities.
Ice cream parlors and softy vendors are supplied with contact protection sleeves as a remedy. They specialize in creating flavored and colored cones to meet the needs of our customers.
Contact Info:
Phone: 9729201610
Email: [email protected]
Website: https://theconecompany.com/
Address: 1270, HSIIDC, Rai Industrial Area, Phase – 1, Rai, Distt. Sonepat, Haryana.
3. Hermes
Since 1977, Hermes has been producing high-quality ice cream cones, sweets, and snacks. Hermes goods are especially lucrative in terms of quality, innovation, and cost.
For years, Hermes has been the best on the market in terms of taste, crispiness, and appearance. Costa & Steni Mavropoulos founded Hermes Cone & Snack Manufacturers on March 21, 1977, in a 350-square-meter facility.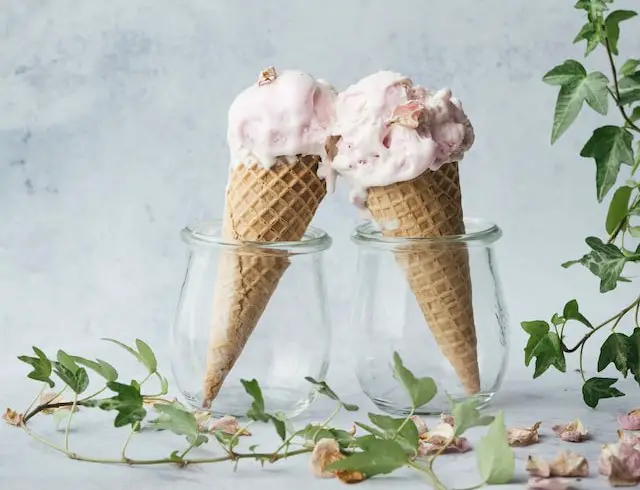 They bought their first hand-operated ice cream cone machine in 1978, and now supply a range of ice cream cones to customers such as wafers and sugar cones too!
Contact Info:
Phone: +2711 953 3757
Email: [email protected]
Website: https://cones.co.za/
Address: 93 Rustenburg Rd, Krugersdorp West, 1739, Gauteng, South Africa.
4. Laxmi Wafer Cones
Laxmi Wafer Cones is a subsidiary of Sharma Group of Industries which was founded in 1978 by Anil Sharma and is headquartered in Faridabad, Haryana, India, with approximately 200 workers and seven main businesses sectors. 
The Group has made a reputation for itself among India's well-established and firmly rooted business houses. Now it has an imported plant and machinery, quality testing equipment for food safety, and research facilities.
Their highly experienced team ensures to produce some of the best, the global standard, crunchy ice cream cones in the country.
Contact Info:
Phone: +919625637178
Email: [email protected]
Website: https://www.laxmiwafersncones.com/
Address: Plot No. 129-C, Industrial Area, Mehatpur, Distt. UNA(H.P.)- 174315, India.
5. Snowdon
Snowdon loves constructing wonderful cones that bring hours of entertainment for both children and adults. Their customer's faces always lit up as they eat their ice cream cones.
New Zealand Cone Bakers (Snowdon) is a fully New Zealand-owned and run company that employs amazing Kiwis to bake delicious cones for other Kiwis to enjoy all year.
They not only get the bulk of our raw materials from New Zealand, but we also take care to minimize waste. You can see their ice cream cones from the link below!
Contact Info:
Phone: 07 849 9933
Email: [email protected]
Website: https://www.snowdon.co.nz/
Address: 27 Sunshine Avenue Te Rapa, Hamilton 3200.
6. Chipgyanheng
The late Goh Sing Yam established Chip Guan Heng. He traveled alone from China to the United States on a cargo ship when he was eight years old.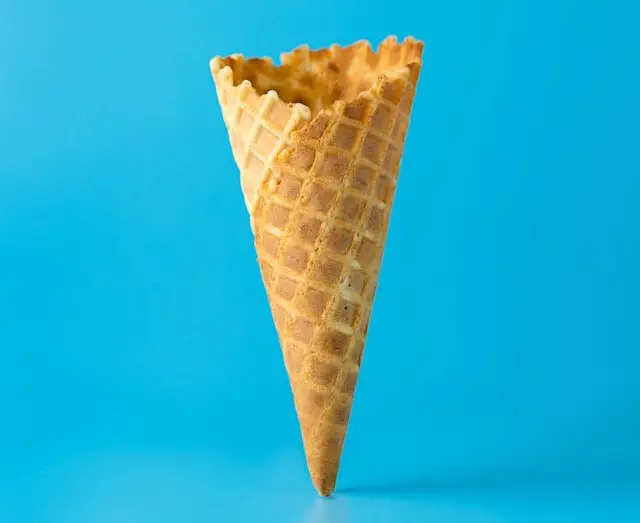 He began doing odd jobs straight away because he lacked both riches and formal education. He eventually started selling icecreams and opened a wholesale company distributing too
Their business thrives on traditional ice cream and street hawkers as the means to maintain the legacy. They also have Pre-packaged ice cream with servers, ideal for gatherings and roadshow handouts. 
Contact Info:
Phone: 6440 8084 / 6440 8075
Email: [email protected]
Website: https://chipguanheng.com/
Address: 69 Joo Chiat Place, Singapore 427787.
7. Wafer Ltd. 
Wafer Ltd is a family-owned company that was founded in 1989. They began as a maker and seller of high-quality ice cream cones and wafer goods.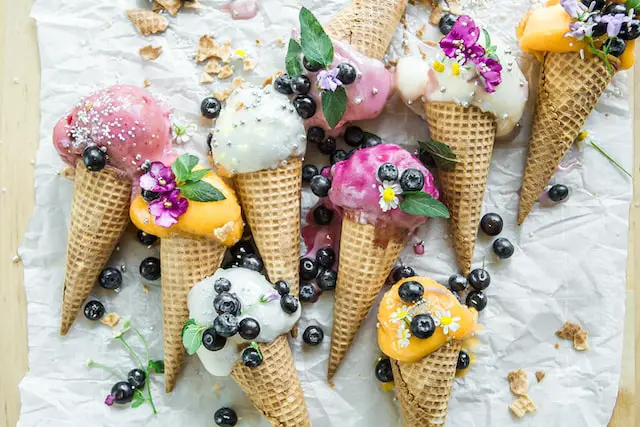 They have now expanded to include all aspects of the ice cream industry. You can count on them to have it all in their stock as they value quality and diversity to suit everyone's taste.
Their ice cream cones are the best and can be found from the link below!
Contact Info:
Phone: 028 71357135 028 71357135 
Email: sales@waferltd.co.uk
Website: https://www.waferltd.co.uk/
Address: Skeoge Food Park, Strathmore Road, Derry. BT48 8SE.
Also, check out our article on the List Of Wholesale Cookie Cutter Vendors!