The lobster tail may sound like an odd option for food, but is great in demand in the world!
The lobster is a protein-rich crustacean high in omega-3 fatty acids, vitamins, and minerals.
Including it in your diet may aid with weight reduction and mental health, as well as lessen the risk of heart disease and cancer!
List Of Wholesale Lobster Tails Suppliers & Vendors:
Lombardis
By The Water Shellfish Inc
Lobster 207
Wholesale Lobster
Cozy Harbor Seafood, Inc. 
 Shediac Lobster Shop
Ambossea Foods
Mazzetta
Fishermansdeli
J. F. Clarke Corporation
1. Lombardis
Lombardi's Fish of Winter Park has been devoted to one simple purpose for over fifty years: to serve consumers with the greatest assortment of fresh seafood.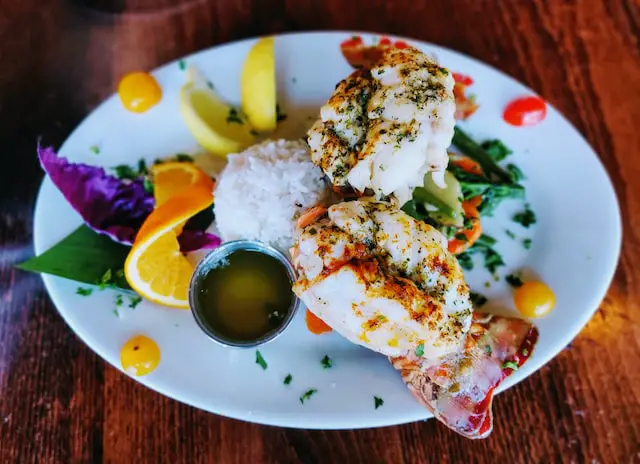 Lombardi's sells high-quality seafood to both retail and wholesale clients such as Shrimp, Whole Lobster, Stone Crab, Blue Crab, Soft Shell Crab, Scallops, Lobster Tail, Oysters, Mussels, Clams, and Fish.
Contact Info:
Phone:  407-628-3474
Website: https://lombardis.com/
Address: 1888 W Fairbanks Ave, Winter Park, FL 32789.
2. By The Water Shellfish Inc
By The Water Shellfish Inc, a part of South Shore Seafoods Ltd was created in 2003. They are a wholesale supplier of fresh seafood goods for all major Canadian cities, US destinations, and the global market, based in Prince Edward Island, Canada.
They sell live and cooked lobsters and keep a continuous supply of Atlantic Canadian lobsters on hand for clients all year.
The tanks in their holding facility can house up to 750,000 pounds of live lobster!
Contact Info:
Phone: 902-437-3627
Email: [email protected] / [email protected]
Website: https://www.bythewaterlobster.com/
Mailing Address: P.O. Box 99, 4 Borden Ave, Borden-Carleton, PE C0B 1X0.
3. Lobster 207
At Lobster 207 live Maine lobster is hand-caught off the Maine coast, and the catch varies according to the time of year.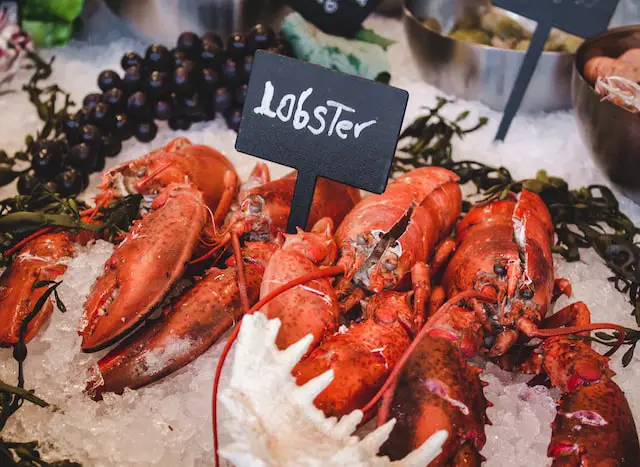 Their team works hard to catch the best quality lobster which is hard to find and provide precisely what the customer desires!
Lobster207 offers lobster by the pound rather than the piece, and the quantity of lobsters in a shipment varies according to on the weight of each lobster. 
Contact Info:
Website: https://lobster207.com/shop/
4. Wholesale Lobster
Wholesale Lobster's firm purchases lobster directly from boats in Cape Breton, Halifax, Sambro, Yarmouth, and Cape Sable Island, Canada's lobster capital.
They get our lobsters directly from local, independent, and hardworking fishermen that catch the crustacean in the neighboring seas, which are famous for having the greatest lobster in North America. 
Because they buy directly from the fisherman, they offer consumers, a very cheap price per pound.
Contact Info:
Phone: 1-800-604-1733
Email: [email protected]
Website: https://www.wholesalelobsters.ca/
Address: 287 Lacewood Drive, Halifax, Nova Scotia, Canada.
5. Cozy Harbor Seafood, Inc. 
Cozy Harbor Seafood began in 1980, when John Norton, a lobsterman, realized that the traditional system was no longer working.
Maine lobstermen used to drive their catch down to Boston to be auctioned, processed and transported.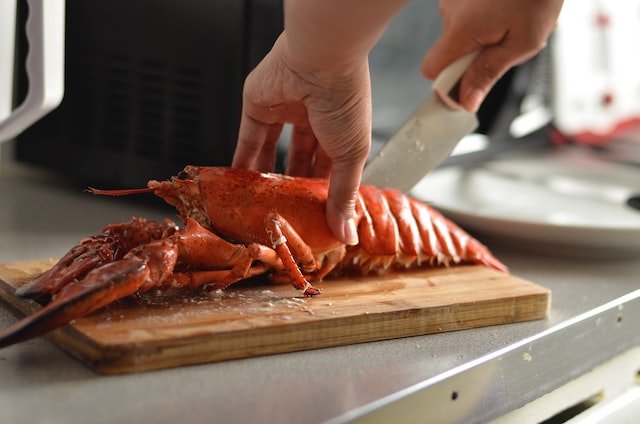 John made the whole process more accessible in the city to make it faster, fresh, and easily available for people.
Contact Info:
Phone: 207-879-2665, 1-800-225-2586
Email: info@cozyharbor
Website: https://www.cozyharbor.com/
Mailing Address: P.O. Box 389, 35 Union Wharf, Portland, Maine 04112. 
6. Shediac Lobster Shop
Shediac Lobster is located in the world's lobster capital. They specialise in the processing of Cold Water Atlantic Lobster.
They also ship to Canada, the United States, Asia, and Europe, and we are now growing into the Live Market.
The company provides safe, traceable lobster products for clients all around the world that is HACCP certified, CTPAT certified, PIP certified, NSF International Certified Audited, and MSC certified.
Contact Info:
Phone: (506) 532-4302 
Website: https://www.shediaclobster.ca/
Address: 261 Main Street, Shediac, NB, Canada E4P 2A6.
7. Ambossea Foods
Ambos Seafoods offers a diverse selection of shrimp, fish, and shellfish products to the wholesale, food service, and retail markets.
They supply certified organic, wild-fished, or farmed items that are both domestic and foreign.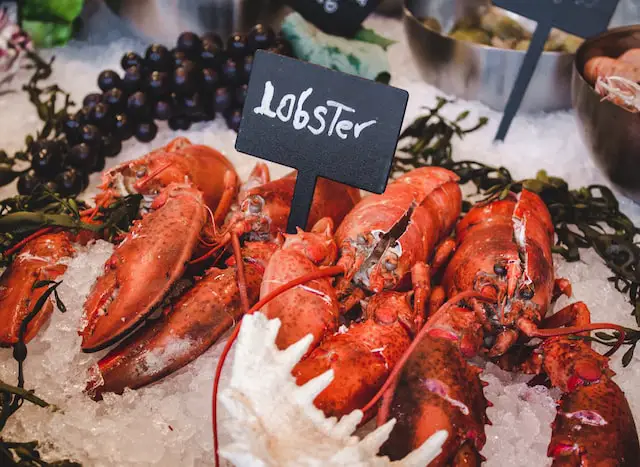 The program includes fresh and frozen shrimp with shell on, headless with the shell on, peeled, EZ peel, peeled and deveined, tail on/tail off, and butterfly. 
Contact Info:
Phone: 912-920-3474
Website: http://ambosseafoods.com/seafood/
Address: 663 E. 33rd Street, Savannah, GA.
8. Mazzetta
Tom Mazzetta founded Mazzetta Company, LLC in 1987. He founded the company after years of working for huge fish corporations and seeing a chance to establish his own business.
They are currently a global leader in the frozen seafood supply chain, and we make seafood purchasing easier for supermarkets, restaurants, wholesalers, and club shops across North America.
You can find their list of lobster tails from their online shop below.
Contact Info:
Phone: +1 847-433-1150
Email: [email protected]
Website: https://www.mazzetta.com/
Address: 1990 St. Johns Ave, Highland Park, IL 60035.
9. Fishermansdeli
Fisherman's Deli began as an upmarket delicatessen in Dunkeld, specializing in fish and seafood goods.
It was the first firm in Johannesburg to supply freshly caught fish inland. Fisherman's Deli employs around 280 employees and has had tremendous success, owing mostly to their great service and vast and ever-expanding product line.
You can find amazing lobster tails from their website link below.
Contact Info:
Phone: +27 (0) 11 251 8300
Email: [email protected]
Website: https://fishermansdeli.co.za/
10. J. F. Clarke Corporation
J. F. Clarke Corporation sources their shrimp from all around the world and can provide you with nearly any sort of shrimp you want.
They have vast experience working with vendors that have consistently supplied them with high-quality products.
Whether you require an LTL or FTL package, they can deliver practically anywhere in the United States.
On Long Island, they also supply to restaurants, hotels, country clubs, catering halls, and retail shops. 
Contact Info:
Phone: 516-328-8333 
Email: [email protected]
Website: https://www.jfclarke.com/
Address: 167 Franklin Avenue, Franklin Square, NY 11010.
Also, check out our article on the List Of Wholesale Coconut Oil Suppliers!