Coconut oil is a kind of edible oil obtained from the shell, flesh, and milk of coconut palm fruit.
Coconut oil is white solid fat that melts at an ambient temperature of roughly 25 °C (78 °F); in hotter locations during the summer, it is a transparent thin liquid oil. 
It is utilized as a culinary oil as well as in industrial uses such as cosmetics and detergent manufacturing, Because of its high saturated fat content, several health organizations advise restricting its usage as a meal.
Many suppliers sell its purest form, and some of the best ones are listed below.
List Of Wholesale Coconut Oil Suppliers & Vendors:
Wildly Organic
Shay and Company, Inc.
Shelflife
Jedwards International, Inc.
GloryBee, Inc
Bulk Apothecary
Essential Organics
1. Wildly Organic
With a selection of minimally processed meals and organic ingredients of great quality and taste, Wildly Organic helps nourish healthy lives. 
Since 2000, the company has been an independent, family-owned business dedicated to offering healthful food that is properly sourced and prepared.
They advocate for clean, minimally processed products from reputable farmers and suppliers, and focus on the food and its production.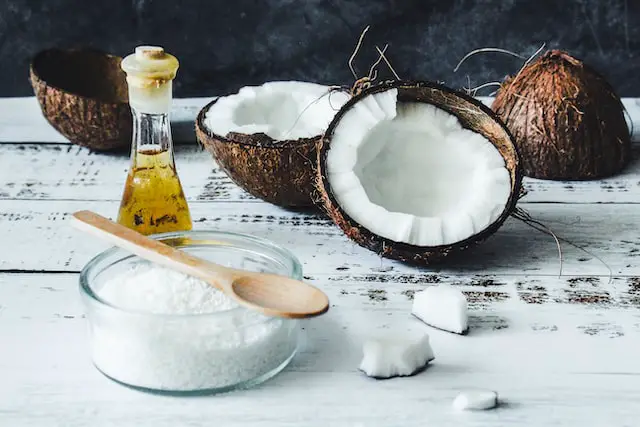 They aim to keep exploring, or even invent new ways to produce healthier options.
Their team is dedicated to conducting business with integrity with all stakeholders, including customers, suppliers, workers, and the community.
Contact Info:
Phone: 1-218-226-3985 / 1-800-945-3801.
Email: [email protected].
Website: https://wildlyorganic.com/
Address: 99 Edison, Silver Bay, MN 55614.
2. Shay and Company, Inc.
Shay and Company, Inc was founded in 1996 and has been Oregon's leading wholesale provider of natural oils and plant butter.
They are located in Southeast Portland and provide orders on the same day! 
They also have a tiny retail shop where you can buy modest quantities of products.
However, if you are shopping for wholesale products such as coconut oil, you have to order it from the website below!
They have a wide range of organic and conventional bulk natural oils, melt & pour ("glycerin") soap bases, exotic organic and conventional plant butter, and essential oils.
Contact Info:
Phone:  (503) 653-1155
Email: [email protected]
Website: https://shayandcompany.com/
Address: 10639 SE Fuller Rd, Portland, OR 97222
3. Shelflife
Shelflife is the way to get your favorite products under an endless list of suppliers on one website only!
You don't have to search the whole internet to decide upon your favorite coconut oil suppliers now.
You can get a comprehensive picture of your suppliers, goods, and expenses, from packaging to ingredients.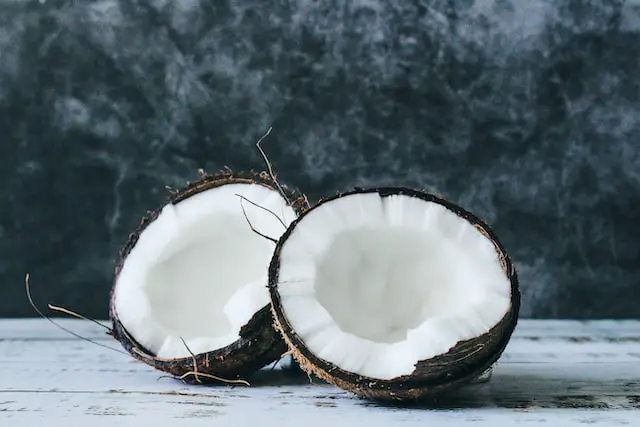 You can stop spending time looking for orders and sifting through emails, and just go to the link below to access many suppliers selling wholesale goods at affordable prices.
Some of these suppliers are Abbott Blackstone, Altalena Wholesale, Bayliss Botanicals, Brookside Flavors & Ingredients, De Monchy Natural Products, D'vash Organics, Edward & Sons Trading Co, EnerGaia, and plenty more!
Contact Info:
Email: [email protected]
Website: https://www.shelflife.us/
4. Jedwards International, Inc.
Jedwards International, Inc is a healthy Ingredient, wholesale bulk provider. It celebrates the legacy of a 100-year family legacy within the specialized oils and component sector that began in South Boston with the processing and refining of cod liver oil.
Jedwards International has put a lot of effort since its inception in 1994 to develop its range of products to include several tough, handmade products, such as their famous verified Organic Good Trade Virgin Shea Butter. 
In Massachusetts, we own and run a cutting-edge geothermal temperature-controlled warehouse from which we can promptly offer a wide range of carrier oils, essential oils, waxes, salts, sweeteners, extracts, and concentrates. You can check out their collection of coconut oil below.
Contact Info:
Phone: (617) 472-9300
Website: https://bulknaturaloils.com/
Address: 141 Campanelli Drive, Braintree, MA 02184.
5. GloryBee, Inc
GloryBee began in 1975 in the family garage of Dick and Pat Turanski with a desire of delivering natural, healthful foods to their community. It is founded on faith in God and the desire to educate others about healthy living.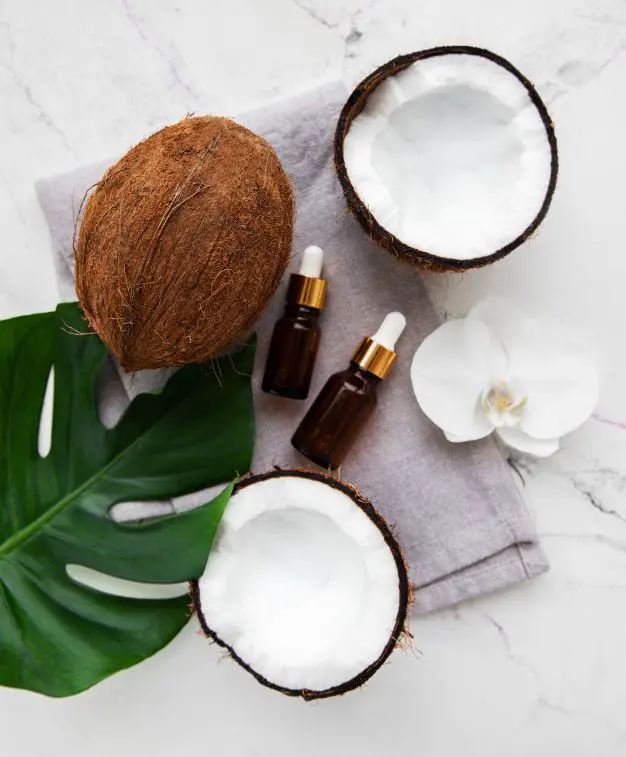 They endeavor to maintain the highest ethical and moral standards for their clients. They have gathered a varied family of conscientious, devoted, and informed professionals who are determined to provide quality and individualized customer care. 
For almost forty years, we have supplied honey, sweeteners, spices, dried fruits, nuts, oils, and other premium products to natural food makers, bakeries, markets, and other retailers throughout the Pacific Northwest. You can look at their list of products from the website below!
Contact Info:
Phone: (800) 456-7923
Website: https://wholesale.glorybee.com/
Mailing Address: PO Box 2744, Eugene, OR 97402.
6. Bulk Apothecary
Bulk Apothecary began as a small physical retail specialty business in Streetsboro, Ohio in early 2010 and has since evolved to be among the country's national leading online providers of natural products and essential oils. 
The initial concentration was on soap and candle-making materials, but the news of their wonderful prices, amazing quality, and exceptional customer service quickly spread. This caused an immense expansion within three years including a wide range of specialized ingredients and vitamin supplements. 
They never compromise quality for a lower price, and their experience has shown them that if you keep to your beliefs, the business will take care of itself. 
Contact Info:
Phone: 1-888-728-7612
Email: [email protected]
Website: https://www.bulkapothecary.com/
Address: 115 Lena Drive, Aurora, Ohio 44202.

7. Essential Organics
Essential Organics' objective is to obtain the greatest quality ingredients and provide them to you at reasonable rates. They believe that consuming organic natural foods really shouldn't be a luxury that only the rich can afford.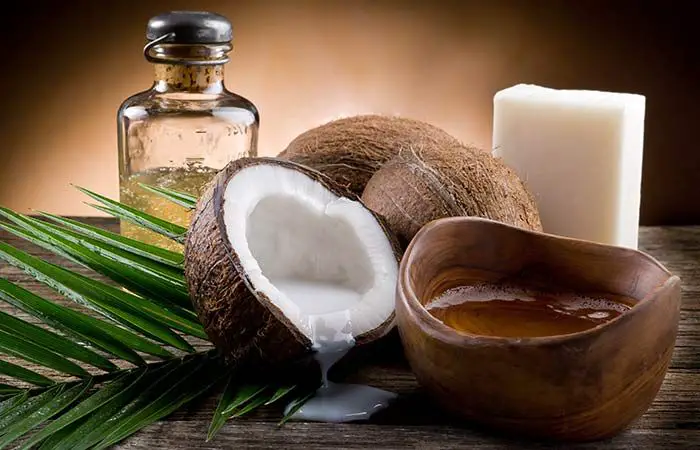 The company believes in a more sustainable food system, so they use basic packaging and promote organic agriculture worldwide: a healthy environment equals a healthier you is their motto for sustainability.
Many of their components are purchased directly from the producers, providing customers with high-quality ingredients and an amazing set of oils that are pure and natural to the core.
Contact Info:
Phone:  1-833-663-6637 
Website: https://essentialorganicingredients.com/
Also, check out our article on the List Of Wholesale Cotton Candy Vendors & Suppliers!