Peanuts, groundnuts, goobers, pindars, or monkey nuts, are legume crops produced primarily for their edible seeds.
It is commonly cultivated throughout the tropics and subtropics and is significant to both minor and major commercial growers.
The list below contains numerous peanuts suppliers globally and they offer amazing deals.
Every supplier has its unique peanut production, therefore it is worth looking at the list to decide which one suits you best!
List Of Wholesale Peanuts Suppliers:
Swartberg
Newsoms Peanut Shop
Wilco Peanut Co
Golden Peanut and Tree Nuts
GRAU nuts
Galdisa
Nut Shop
Weaver Nut
Nuts
Totally Nuts
1. Swartberg
Swartberg's passion is producing high-quality culinary items.
They accomplish this by embracing innovation while remaining committed to their century-old tradition.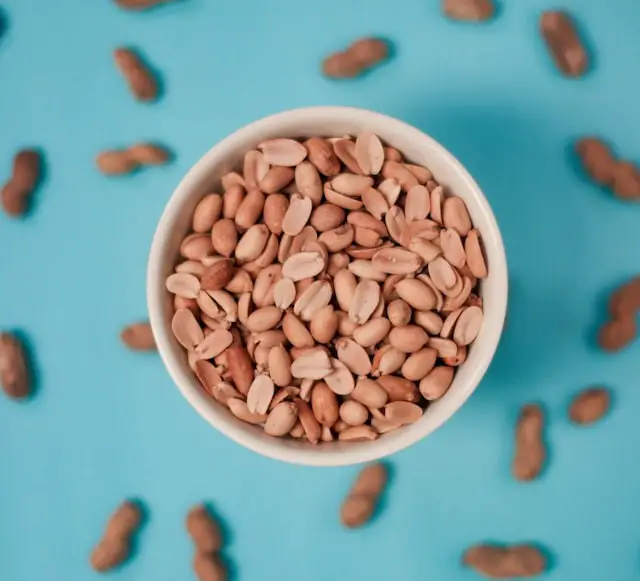 Their knowledge, craftsmanship, and skill are engrained in the quality and flavor of the goods, making them have an immense supply of peanut butter, peanuts, and cashew nuts. 
You can find a variety of peanuts from the website link below including different bulk options at reasonable rates!
Contact Info:
Phone: +31 (0)10-4293400
Email: [email protected]
Website: https://swartberg.com/
Address: Swartberg Levensmiddelen Fabrieken, Sluisjesdijk 96-102, 3087 AJ Rotterdam, The Netherlands.
2. Newsoms Peanut Shop
Newsoms Peanut Shop is a family-run business that serves as an extension of the family's operating agricultural activities.
They have been well-known for their peanut business since it first opened in 1980.
The Bunn family has a long agricultural history in Southampton County, Virginia, where the soils are suitable for cultivating the world's largest and finest peanuts.
They are passionate about peanut goods and distinguish themselves from the competition by properly providing them. You can count on them to deliver amazing peanuts!
Contact Info:
Phone: (757) 654-6564 / (757) 654-0564
Email: [email protected]
Website: https://newsomspeanutshop.com/
Address: Jenny & Blair Bunn,23358 Gen. Thomas Hwy, Newsoms, VA 23874.
3. Wilco Peanut Co
Wilco Peanut Co started as a local provider of premium peanut seed in 1951, with its shelling operation in San Antonio, TX.
They further looked into other nuts to expand their supply market.
After diversifying into new markets, the firm relocated to Pleasanton, Texas, where the primary factory and headquarters are now located.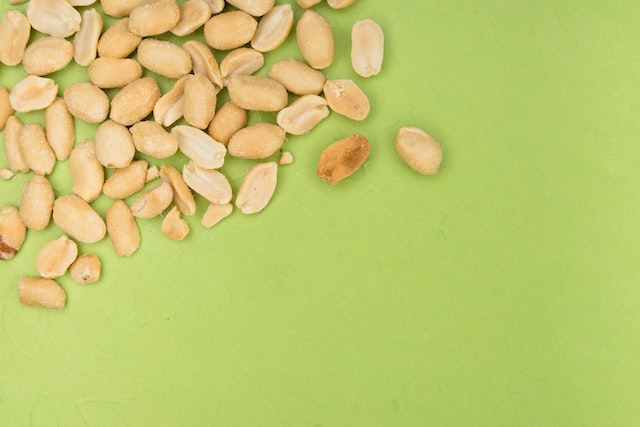 This made their products even better and of high quality!
Wilco exclusively buys Texas-grown peanuts of the best quality from the most experienced and recognized growers.
They value long-term partnerships with their suppliers and customers.
Contact Info:
Phone: +1 830 569 3808
Email: [email protected]
Website: https://www.wilcopeanut.com/
Address: PO Box B, Pleasanton, TX 78064
4. Golden Peanut and Tree Nuts
Golden Peanut and Tree Nuts have been a global leader in the peanut sector since 1986. Their history dates back to the 1950s before the term "Golden" was coined. 
Their predecessor firm grew to become the leading seller in the peanut market, paving the way for Golden's current global presence.
Golden has a global beneficial influence on communities and industry. 
Golden has grown with markets, producers, and consumers over the last three decades. They also assist businesses to grow from the ground up, from farmer to manufacturer.
Contact Info:
Phone: 770-752-8160
Website: https://goldenpeanut.com/
Address: 100 North Point Center East, Suite 400, Alpharetta, Georgia 30022.
5. GRAU nuts
GRAU nuts is a family business that is passionate about plant-based foods, particularly fruits and nuts. Their plant is based in Artesa de Lleida, Catalonia, Spain surrounded by agricultural fields. 
For over 40 years, they have been choosing, roasting, and selling nuts to clients and consumers, packed and customized to their needs, while always ensuring high levels of quality and personal service.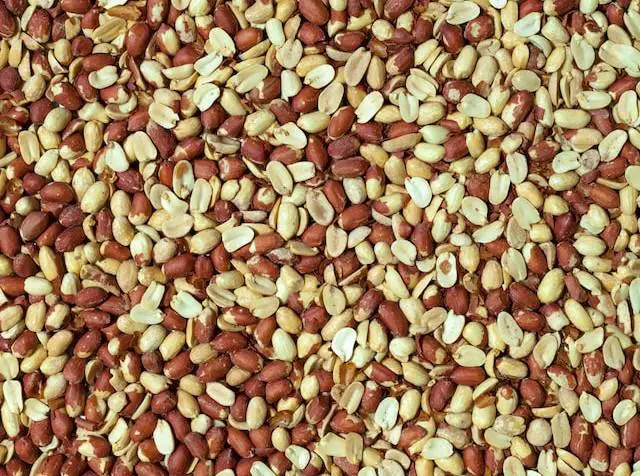 They also have offices in Madrid and Barcelona, both of which are significant locations that help them enhance international partnerships and bring businesses closer together.
Contact Info:
Phone: +34 973 167 615
Email: [email protected]
Website: https://graunuts.com/
Address: Productos Grau, S.A, Carretera L-702 – km 5,7, 25150 Artesa de Lleida (SPAIN).
6. Galdisa
Galdisa has been in the peanut sector for over 50 years, collaborating with the food industry to deliver high-quality ingredients and retail products with world-class service and remarkable quality.
They collaborate with a large network of logistics agencies and international transport firms to export to over 30 countries, mostly in Europe. 
They are actively focusing on growing abroad because their fresh items can be delivered anywhere in the world. You can check out their peanuts from the link below too!
Contact Info:
Phone: +1 (936) 242-5527
Email: [email protected]
Website: https://galdisausa.com/
Address: 3455 Pollok Dr., Conroe, TX 77303.
7. Nut Shop
Nut Shop is a countrywide distributor of nuts, dried fruits, snacks, chocolates, and trail mixes based in Chicago, Illinois. They provide consumers with the freshest, highest-quality snack items available. 
Their team believes in hand-picking each ingredient to maximize both the nutritional advantages and the flavor of their finished goods. You can attest to this belief by the taste of their famous peanuts.
They also only utilize the best ingredients from across the world and focus on exclusive roasting and blending procedures that yield over 100 kinds of nuts and dried fruits, as well as over 30 distinctive blends.
Contact Info:
Email:  [email protected]
Website: https://www.nutstop.com/
Address: 2701 N Normandy Ave, Chicago, IL 60707, USA.
8. Weaver Nut
Weaver Nut Company, Inc. is a global importer and distributor of candies, chocolates and confections, dried fruits and nuts, coffees and teas, spices, snacks, and bulk foods. 
They ship to retailers, small businesses, farmers' markets, jobbers, regional distributors, food services, restaurants, manufacturers, institutions, and non-profits.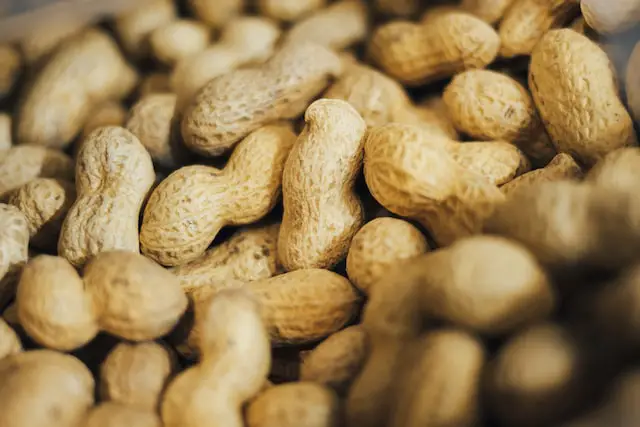 Since 1975, they have been a family-owned and operated business whose mission is to serve clients with quality, honesty, and excitement!
Contact Info:
Phone: 717-738-3781
Email: [email protected]
Website: https://www.weavernut.com/
Address: 1560 Joel Dr., Suite 2, Lebanon, PA. 17046, US.
9. Nuts
On the verge of the Great Depression in 1929, a man named "Poppy" Sol took a risk.
He was 22 years old and had already been working full-time for ten years to support his family. 
Nonetheless, he was ambitious, wanting to live the American Dream and improve the lives of others around him.
So, dressed to the nines and smiling confidently, Sol walked out of the bank with a loan to establish his own company, the Newark Nut Company. 
He started selling quality bulk nuts and dried fruit at the well-known market and expanded his business eventually to the empire it is today! They supply a variety of nuts like peanuts to international markets.
Contact Info:
Phone: 800-558-6887 / 908-523-0333
Website: https://nuts.com/
10. Totally Nuts
Totally Nuts & More, Inc., founded in 2000 and privately owned by Philip Khazzam, is a nut and dried fruit importer and distributor.
It evolved from Mr. Jack Khazzam's 1952 family firm (J.S. Khazzam Inc.), where Philip began working alongside his father and brother in 1982. 
Philip has evolved Totally Nuts into a highly successful firm with both US and Canadian consumers via expertise, ethics, and devotion.
His skilled and trained team, based in downtown Montreal, is dedicated to providing great customer service.
Totally Nuts & More Inc. is food safety certified following the BRC Global Standard Agents & Brokers, a benchmarked standard recognized by the GFSI Global Food Safety Initiative. 
Contact Info:
Phone: +1(514)397-1710
Email: [email protected]
Website: https://www.totallynuts.com/
Address: 2000 Peel Street Suite 610, Montreal, Québec, Canada H3A 2W5.
Also, check out our article on the List Of Wholesale Biscuit Suppliers!