A pretzel, also known as a breeze in standard German, is a form of baked bread prepared from dough that is often fashioned like a knot.
The typical pretzel shape is symmetrical, with the ends of a long strip of dough interlaced and then twisted back upon itself in a certain fashion.
You can find them in the list of suppliers listed below.
List Of Wholesale Pretzels Suppliers:
Pretzels, Inc.
San Diego Pretzel Company 
Benzel's Bretzel Bakery, Inc.
Wonderland Food & Equipment Inc.
Pretzel Pete, Inc.
Auntie Anne
Julius Sturgis
1. Pretzels, Inc.
Bill Mann and Bill Huggins, the founders of Pretzels Inc. The company was started by two young men establishing a solid business based on trust and connections in 1978. 
Pretzel's Inc. grew into a leading snack company known for innovation, quality, and service as a result of this passion and devotion. They have passionate bakers who follow tradition while using cutting-edge technology to work in our state-of-the-art manufacturing facilities in Indiana and Kansas.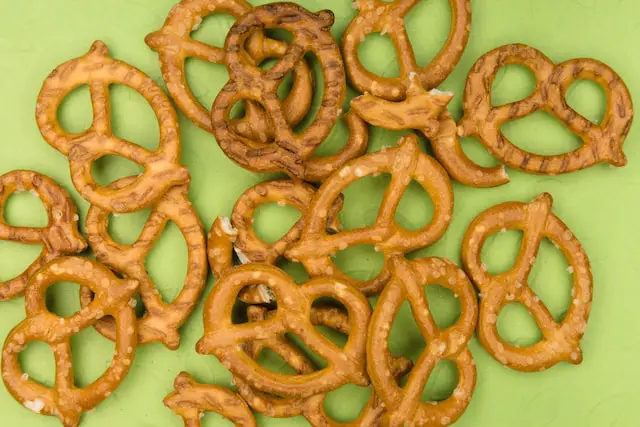 Their dedication to innovation may be seen directly at our Plymouth facility's Innovation Center. The research and development team, which comprises food scientists, processing specialists, and trained bakers, works with customers to make personalized snacks that people like.
Contact Info:
Phone: 800-456-4838 / 260-824-5762 
Website: https://pretzels-inc.com/
Address: P.O. Box 503, 123 Harvest Road, Bluffton, Indiana 46714.
2. San Diego Pretzel Company 
Since 1995, the San Diego Pretzel Company has been on a mission to provide world-class soft pretzels at wholesale prices while providing exceptional customer service. 
They are a wholesale bakery that sells handcrafted, all-natural soft pretzels. The pretzel is prepared in the traditional Bavarian style, the pretzels to obtain a genuine, rustic, old-world taste.
They have perfected making the pretzel as they use the proper dough, proper weight, valid evidence, and proper bake and the bakers know the best time to freeze them too! 
Contact Info:
Phone: (619)336-0500
Email: [email protected]
Website: https://www.sandiegopretzel.com/
Address: 224 West 12th Street, National City, CA 91950.
3. Benzel's Bretzel Bakery, Inc.
Benzel's Bretzel Bakery, Inc was founded in the 1800s when a young German immigrant arrived in America with an Old-World pretzel recipe. Along with his prized recipe, he brought a new word with him. Bretzels would be the name given to Adolph Benzel's pretzels.
After working for other bakers throughout Pennsylvania, Adolph Benzel opened the doors to his 75-square-foot building in Altoona, Pennsylvania on November 18, 1911, and Benzel's Bretzel Bakery was born.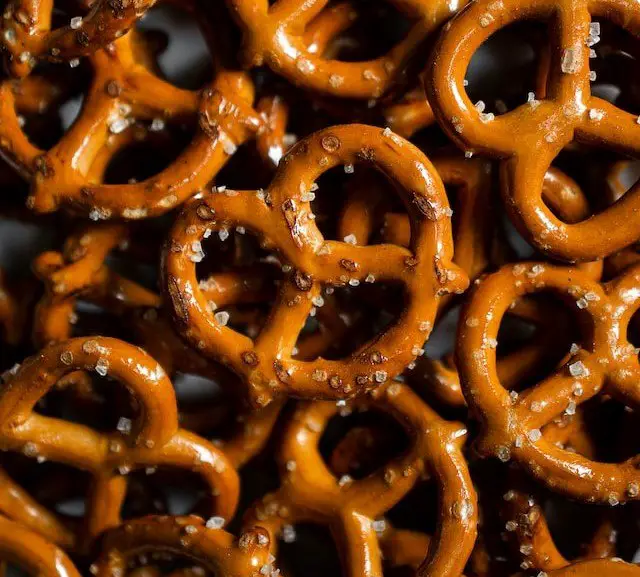 Today, more than a century later, and with a commitment to quality and pride, the company is a leading supplier of quality pretzel products nationwide. The company manufactures a broad range of goods under its brands, Pennysticks and Benzel's, as well as others.
Contact Info:
Phone: 814-942-5062
Email: [email protected]
Website: https://benzels.com/
Address:  5200 Sixth Avenue, Altoona, PA 16602 
4. Wonderland Food & Equipment Inc.
Wonderland Food and Equipment, founded in 1998, provides a world of concession food and supplies in Canada! They have an experienced sales team, a showroom, a parts/service department, and a warehouse. 
They have been providing profitable solutions to our fun concession food customers for nearly 20 years as a leading Canadian dealer and distributor for the world's largest manufacturer and supplier of concession items and equipment.
What distinguishes them from the average concession food supplier is not only their unrivaled selection of bulk popcorn supplies, cotton candy supplies, bulk nacho chips, and other concession favorites, but also their innovative solutions for your business, home theater, or fundraising needs. 
Call or come in today!
Contact Info:
Phone:  (888) 252-0018
Email: [email protected]
Website: https://www.wonderlandfood.com/
Address: 930 Lakefront Promenade, Mississauga, ON L5E 2C4.
5. Pretzel Pete, Inc.
Pretzel Pete, Inc. is a family-owned maker of value-added pretzel products situated in Hatboro, Pennsylvania, USA. They have meticulously crafted a product range to provide things that are more than just delicious. 
Their focus on clean labeling, locally sourced ingredients, and allergen-free manufacturing results in snacks that consumers will feel good about eating and sharing with their family and friends.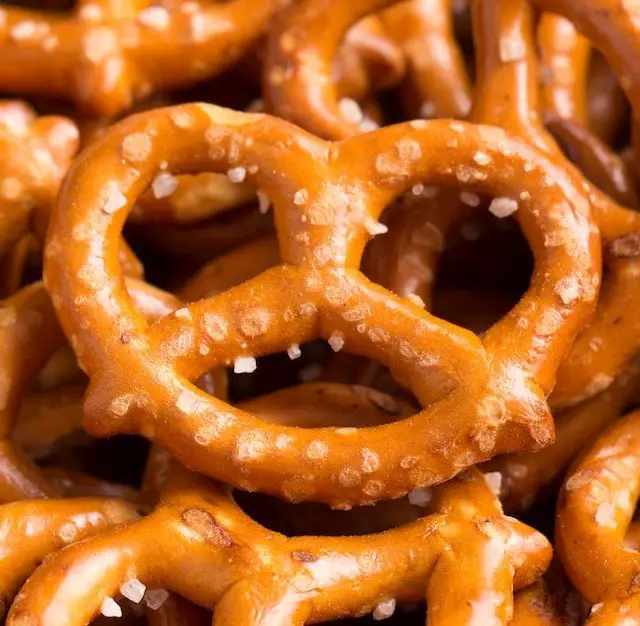 Pretzel Pete employs a "batch" method of production. The first step is to make a slurry of spices and non-GMO canola oil. When the slurry is completed, it is placed in batch tumblers with the pretzels and stirred together to allow the slurry to soak through the pretzel shell. 
Contact Info:
Phone: 1-877-857-1727
Email: [email protected]
Website: https://pretzelpete.com/
Address: 2940 Turnpike Drive, Units 14-16, Hatboro, PA 19040
6. Auntie Anne
Auntie Anne's began in 1988 when Anne Beiler purchased a stall at a Pennsylvania farmer's market. "Auntie" Anne achieved a masterpiece after some testing – the same freshly baked delight customers rave about today.
It's not a publicity stunt. Giving back has been knit into the fabric of the firm since its inception 30 years ago. "Auntie" Anne Beiler began making pretzels to support her husband's wish to offer free family therapy services in their town. 
Anne discovered her real purpose as an unexpected entrepreneur through "a twist of fate," growing her firm from a single farmer's market stand to the world's largest soft pretzel franchise. 
Contact Info:
Phone: (1-877-778-9588)
Website: https://www.auntieannes.com/
7. Julius Sturgis
The Julius Sturgis Pretzel Bakery is in ancient Lititz, Pennsylvania, in the heart of Pennsylvania Dutch Country. Since Julius Sturgis opened his bakery in 1861, the Sturgis family has been baking pretzels.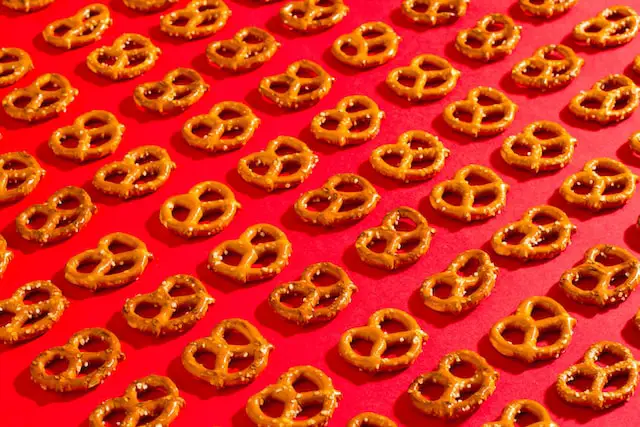 Visitors may visit the original pretzel bakery, receive hands-on pretzel twisting instruction, watch their bakers hand-twist old-fashioned soft pretzels, and buy delectable sweets and gifts at their bakery store. 
Julius Sturgis bought the home at 219 E. Main Street in Lititz in 1861 when he was 26 years old and launched America's first commercial pretzel bakery. Julius resided in the house with his family and expanded it to accommodate his bakery. 
Contact Info:
Phone: (717) 626-4354 
Email: [email protected] 
Website: https://juliussturgis.com/
Address:  219 East Main Street (Route 772), Lititz, PA 17543. 
Also, check out our article on the List Of Wholesale Cheesecake Suppliers & Vendors!