A cheesecake is a delicious dish with one or more layers. The primary, thickest layer is made out of soft, fresh cheese, eggs, and sugar.
If there is a bottom layer, it is usually a crust or foundation comprised of crushed cookies, graham crackers, pastry, or even sponge cake.

Read the list below to find yourself the perfect wholesale cheesecake supplier!
List Of Wholesale Cheesecake Suppliers:
Tennessee Cheesecake Inc.
Cheesecake Royale
Vollmer's Bakery
King Cheesecake Company
JR Dessert Bakery
Phipps Desserts
The Incredible Cheesecake Company
1. Tennessee Cheesecake Inc.
Since 1981, they have happily served the restaurant and retail grocery industries as a commercial wholesale bakery. They specialize in crafting amazing desserts for restaurants.
They provide both restaurant-ready and retail-ready dessert creations that create a lasting impression, whether customers are searching for a bespoke dessert to represent the spirit of their restaurant's menu or are interested in an item from the existing product range.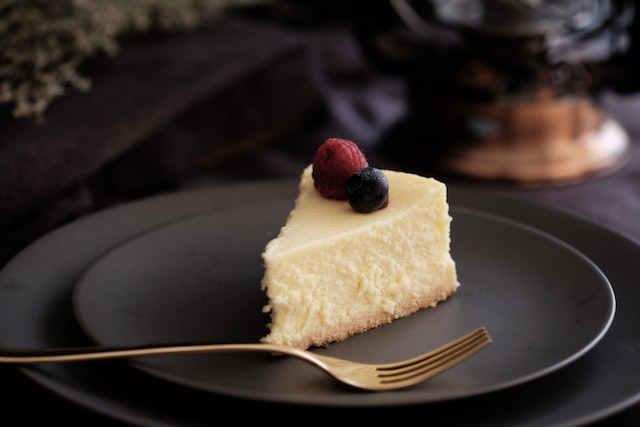 They are currently happily celebrating more than three decades in business, the recent expansion of our manufacturing plant to a 53,000-square-foot area, and a broad product line that includes everything from cheesecakes in a variety of flavors and sizes to Southern-inspired pies and more.
Contact Info:
Phone: 615-773-6181
Email: [email protected]
Website: https://www.tennesseecheesecake.com/
Address: 1420 Toshiba Drive, STE B, Lebanon, TN 37087.
2. Cheesecake Royale
Cheesecake Royale originated in Dallas as a tiny family-owned and run Greek restaurant. Today, their 50,000 square-foot state-of-the-art facility in the heart of Oak Cliff assists them in meeting the demands of an expanding North American client base. 
They have worked hard over the years to create a lively and supportive atmosphere and make sure that feeling is communicated to every client, supplier, and employee with whom they come into touch.
Cheesecake Royale has developed from a tiny family business to one of the country's leading gourmet dessert makers in just 30 years. Because they are still owned and run by the same family, every dessert that leaves our kitchen is made with love.
Contact Info:
Phone: 214.328.5202
Email: [email protected]
Website: http://www.cheesecakeroyale.com/
Address: 2520 W. Commerce, Dallas, TX 75212.
3. Vollmer's Bakery
Vollmer's Cheesecake Factory and Bakery offer high-quality desserts with a popular European-style flavor that consumers specifically want. Vollmer's goods have a distinct style and flavor that stems from time-tested old-world formulations. 
Since the first excellent baked foods were introduced in 1932, they have been continually perfecting our procedures. Throughout the whole process, Vollmer's goods are nourished under the attentive eyes of professional bakers and pastry chefs.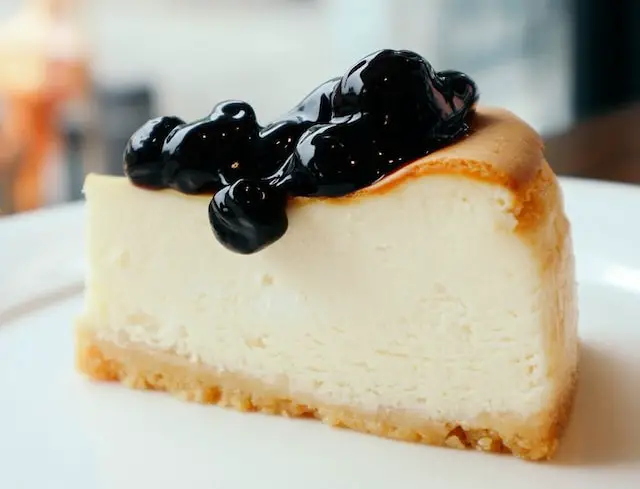 For their gourmet goods, they exclusively utilize the greatest all-natural ingredients, with many things imported straight from Europe. The use of high-quality ingredients is merely the first step in developing their amazing products. 
Contact Info:
Phone: (303) 388-8393
Email: [email protected]
Website: https://vollmersbakery.com/
Address: 4004 Grape Street, Denver, CO 80216, USA.
4. King Cheesecake Company
The King Cheesecake Company, founded in 1984 by John and 'Lrma King, began as a frozen baked products wholesaler in a modest 750-square-foot rented warehouse space. 
They have built King Cheesecake into a 13,000 sq. ft. state-of-the-art manufacturing and distribution enterprise through hard work, devotion, and persistence. King Cheesecake offers over 200 different dessert flavors and sizes. 
Quality gourmet cakes from one to four layers, gourmet deep dish pies, cheesecakes, bundt cakes, sweet bread, bars, and a selection of gourmet muffins in various sizes and flavors are among their offerings.
Contact Info:
Phone: (281) 209-1511
Email: [email protected]
Website: http://kingcheesecake.net/
Address: 150 Lockhaven Dr, Houston, TX 77073.
5. JR Dessert Bakery
JR Dessert Bakery is a family-owned bakery that has been making people's lives a bit sweeter for 42 years. Their main line of business is wholesale.
 They supply homemade and all-natural desserts to food service establishments across the Chicagoland region, including some of the city's most prominent restaurants and cafés.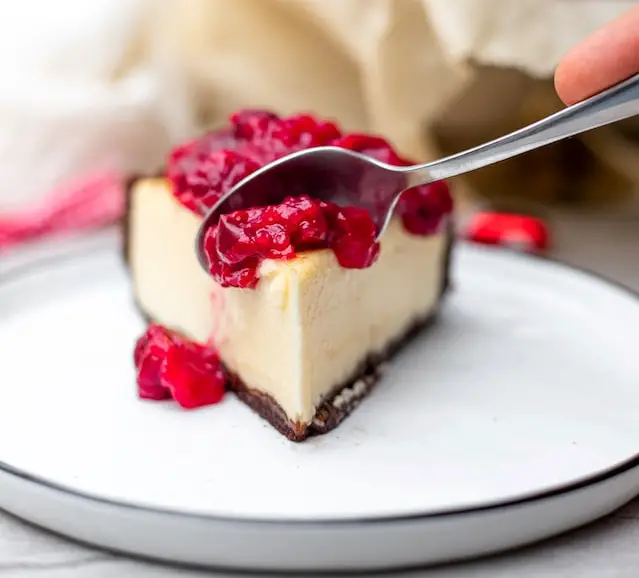 JR Dessert Bakery takes pleasure in meeting the wholesale needs of large and small food service enterprises in the Chicagoland region and around the country. They want to be customers' one-and-only source for high-quality, all-natural sweets that look as amazing as they taste.
Contact Info:
Phone: (773) 465-6733
Email: [email protected]
Website: https://jrdessertbakery.com/
Address: 2841 W. Howard St, Chicago IL, 60645.
6. Phipps Desserts
Phipps Desserts fresh baked sweets are produced from scratch using only natural ingredients and no preservatives or additives. They provide dependable and nostalgically delicious experiences with a team of loving bakers and employees. 
To make award-winning sweets, they utilize fresh butter, local apples, fresh eggs and dairy, Belgian chocolate, and Canadian GMO-free wheat. Enjoy a classic Phipps masterpiece whatever the occasion. 
Phipps is dedicated to providing exceptional service, quality, and consistency, and provides an assortment of freshly baked pastries and traditional sweets that you won't want to live without.
Contact Info:
Phone: (416)-391-5800
Website: https://phippsdesserts.ca/
Address: 1875 Leslie St, Unit 21, North York, ON, M3B 2M5, Canada.
7. The Incredible Cheesecake Company
The Incredible Cheesecake Company is typically packed with numerous promises. You will be relieved to know that at The Incredible Cheesecake Company, compromising our old-world cheesecake baking processes is not an option. 
Each cake is handcrafted using only the greatest all-natural ingredients, such as the best cream cheese, chocolates, original brand liquors, and fresh fruits.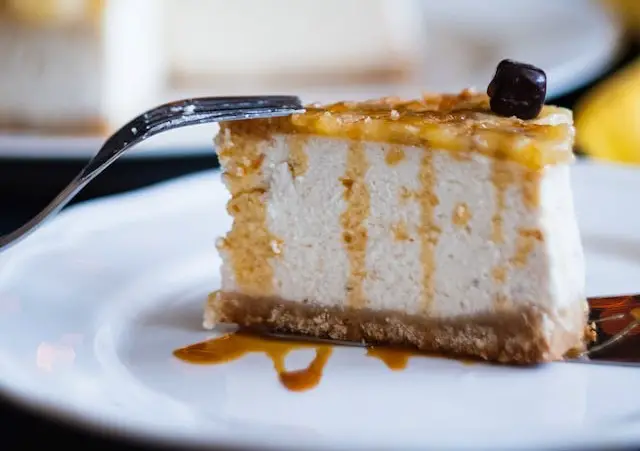 Founded in 1981, their cakes are prepared in small quantities and left open for more than 3 hours. This process is unheard of in today's mass-production world, but the result is a cheesecake that is both visually spectacular and delicious.
Contact Info:
Phone: (619) 563-9722
Email: [email protected]
Website: http://theincrediblecheesecakeco.com/
Address: 3161 Adams Avenue San Diego, CA. 92116.
Also, check out our article on the List Of Wholesale Peanut Butter Suppliers & Vendors!