Symbolically, tortillas, particularly maize tortillas, represent the country and its people with great pride. Tortillas and the grain used to make them are also considered holy by indigenous Mexicans.

You can see the amazing suppliers of Tortillas below!
List Of Wholesale Tortillas Suppliers:
La Chiquita Tortilla
Maria and Ricardo's
La Canasta Mexican Foods
Los Altos Tortilla
El Mirasol
El Milagro
La Flor
1. La Chiquita Tortilla
La Chiquita Tortilla Manufacturer was founded by Marcelino so that he could provide his restaurants with authentic Mexican fare.
He decided to specialize in selling tortillas after seeing how well they sold. These days, big food service wholesalers and retail outlets stock and sell millions of cases yearly.
The staff of La Chiquita is dedicated to providing excellent service.
Their family has run this company for nearly 40 years, and they are proud to have helped build this neighborhood.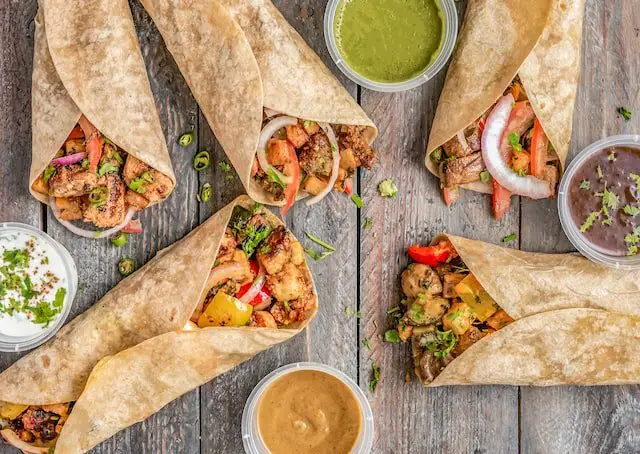 We make tortillas of all sizes, densities, hues, and flavors to cater to a broad range of tastes.
Employees at La Chiquita Tortilla are treated with the utmost respect and dignity because of the company's strong commitment to this value.
There will always be a place for everyone here, and they will always do their best to treat everyone with respect and adhere to the highest ethical standards. 
Phone: (404) 351-9822 / (407) 251-8290
Email: ‍[email protected]
Website: https://www.lachiquitatortilla.com/
Address: 3451 Atlanta Industrial Pkwy, Atlanta, Ga 30331​​.
2. Maria and Ricardo's
Maria and Ricardo's Tortillas made at Maria and Ricardo's are full of Mucho Goodness and are healthy and tasty. 
They are made with care to meet a wide range of preferences, lifestyles, and dietary requirements without sacrificing quality or flavor. 
Maria and Ricardo, two cousins, started the firm in 1986 so that they might be among the first to commercially produce and sell tortillas made with authentic, basic, and healthy ingredients. 
The company has always been dedicated to innovation, drawing inspiration from classic recipes while testing out fresh approaches to spreading the word about how delicious their tortillas are.
The staff at Maria and Ricardo's believes that No tortilla lover should be forgotten.
Contact Info:
Phone: (781) 828 0848 / 1 800 881 7040
Email: [email protected]
Website: https://mariaandricardos.com/
Address: 320 Tumpike Street Canton, MA 02021.
3. La Canasta Mexican Foods
La Canasta Mexican Foods was founded by Richard and Carmen Abril in 1962.
The company first opened in Phoenix, Arizona, where it supplied freshly baked flour and maize tortillas to the local Hispanic population. 
Word quickly spread that La Canasta served the city's best homemade tortillas, and the restaurant's popularity soared.
Owners of Mexican restaurants started making regular trips to get tortillas for their restaurants.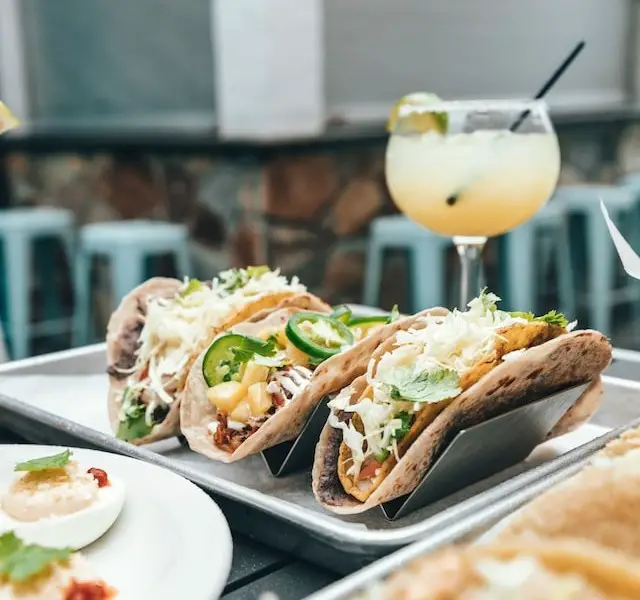 Due to the increasing number of requests, they have expanded to include delivery service for their restaurants. 
La Canasta is now run by the second generation of the family and is certified Kosher, SQF, Minority & Women owned.
Their factory employs over 130 people, and each day they turn out over 2.5 million tortillas for distribution throughout the country. 
Contact Info:
Phone:  602-269-7721 
Email: [email protected]
Website: https://la-canasta.com/
Address: La Canasta Mexican Foods, 3101 West Jackson Street, Phoenix, AZ 85009.
4. Los Altos Tortilla
Los Altos Tortilla is based in Springdale, Arkansas, a business run by a kind family.
The founders' will to succeed combined with their love of traditional Mexican fare, inspired them to create a line of superior tortilla products. 
After much trial and error, the family finally perfected a formula that gives their tortillas that genuine Mexican flavor.
There are both small businesses and large restaurant chains among their clientele. 
Any of their goods may be tailored to customers' needs, using their tortilla products will simplify cooking and add flavor to meals.
You can find Precut Chip Tortillas, Taqueria Corn Tortillas, Enchilada Tortillas, Table Tortillas, and Pressed Flour-Tortillas.
Contact Info:
Phone: 479-751-6207
Website: https://losaltostortilla.com/
Address: 1930 E Mountain Rd, Springdale, AR 72764.
5. El Mirasol
The Gama family, headed by Guillermo and Patricia, opened the first El Mirasol, Inc. bakery in Plant City, Florida, in February 1987.
As demand skyrocketed overnight, they decided to establish a separate factory for the mass manufacture and sale of Corn and Flour Tortillas.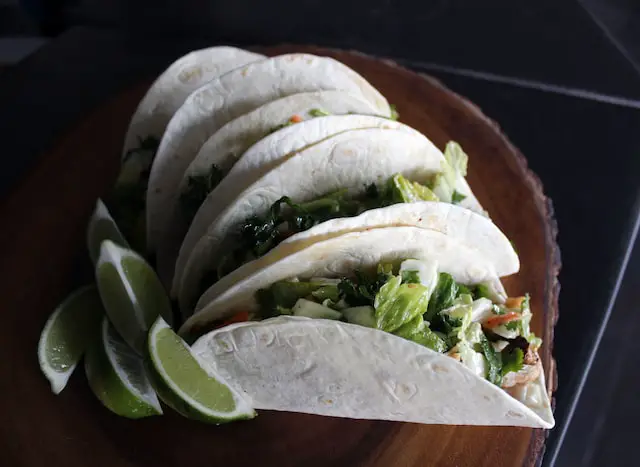 El Mirasol is a family-run business that has been in operation since the 1970s, is a member of the Tortilla Industry Association, and is certified as a minority-owned business (T.I.A.). 
El Mirasol has expanded to become Florida's biggest tortilla factory, and it maintains its position as an industry leader by consistently satisfying consumers' demands for both classic and innovative tortilla products.
Contact Info:
Phone: (813) 754-5857 ext. 101
Email: [email protected]
Website: https://www.elmirasolinc.com/
6. El Milagro
The El Milagro Tortilla Company was founded in 1950 in the heart of Chicago, Illinois. At El Milagro, they don't throw around the term "quality" carelessly.
They have always prided themselves on making the finest tortillas possible. 
When making corn tortillas, they only utilize whole kernel corn that has been hand-picked and milled on the premises.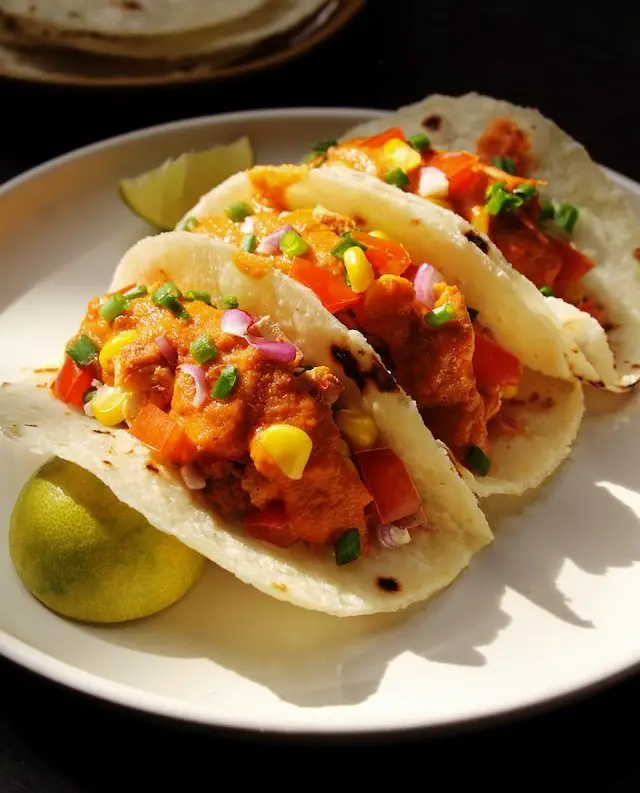 El Milagro makes a wide range of high-quality tortillas because we appreciate the diversity of Mexican cuisine and recognize the need for a wide range of tortillas. 
Quality has always been El Milagro's primary focus, and that's why their goods have been so well received. You can test their tortillas from the website link below!
Contact Info:
Phone: (512) 392-3258
Website: https://el-milagro.com/
7. La Flor
La Flor is well recognized as a leading provider of premium quality, organically grown, artisanal foods. They started as a small firm in 1959, but we've come a long way since then. 
They have been making tortillas, wraps, and flatbreads with an artisanal twist and distinctive appeal for over 50 years, and their recipes have stood the test of time. 
For the most part, they owe our company's success to the founders, who established a foundation of honesty and ethics that they have built upon ever since. 
Contact Info:
Phone: (626) 334-0716
Email: [email protected]
Website: https://lfmfoods.com/
Address: 5121 Commerce Dr, Baldwin Park, CA 91706.
Also, check out our article on the List Of Wholesale Cheese Curds Suppliers & Vendors!