Vegan Chocolate is made for vegans as they can consume chocolate as long as it does not include dairy.
The most common chocolate found in conventional stores for vegans is dark chocolate, but there are many other alternatives, usually found in specialized stores. 
 If you like milk chocolate but can no longer consume it because you became vegan, you might like vegan chocolate made from rice milk or soy milk. 
List Of Wholesale Vegan Chocolate:
Purdys Chocolatier
Ecolechocolat
Netochocolate
Sjaaks
No Whey Chocolate
Fine And Draw
Cocoa Parlor
1. Purdys Chocolatier
Purdys Chocolatier is from Canada with a long history. In 1907, Richard Carmon Purdy began selling handcrafted chocolates in downtown Vancouver, Canada.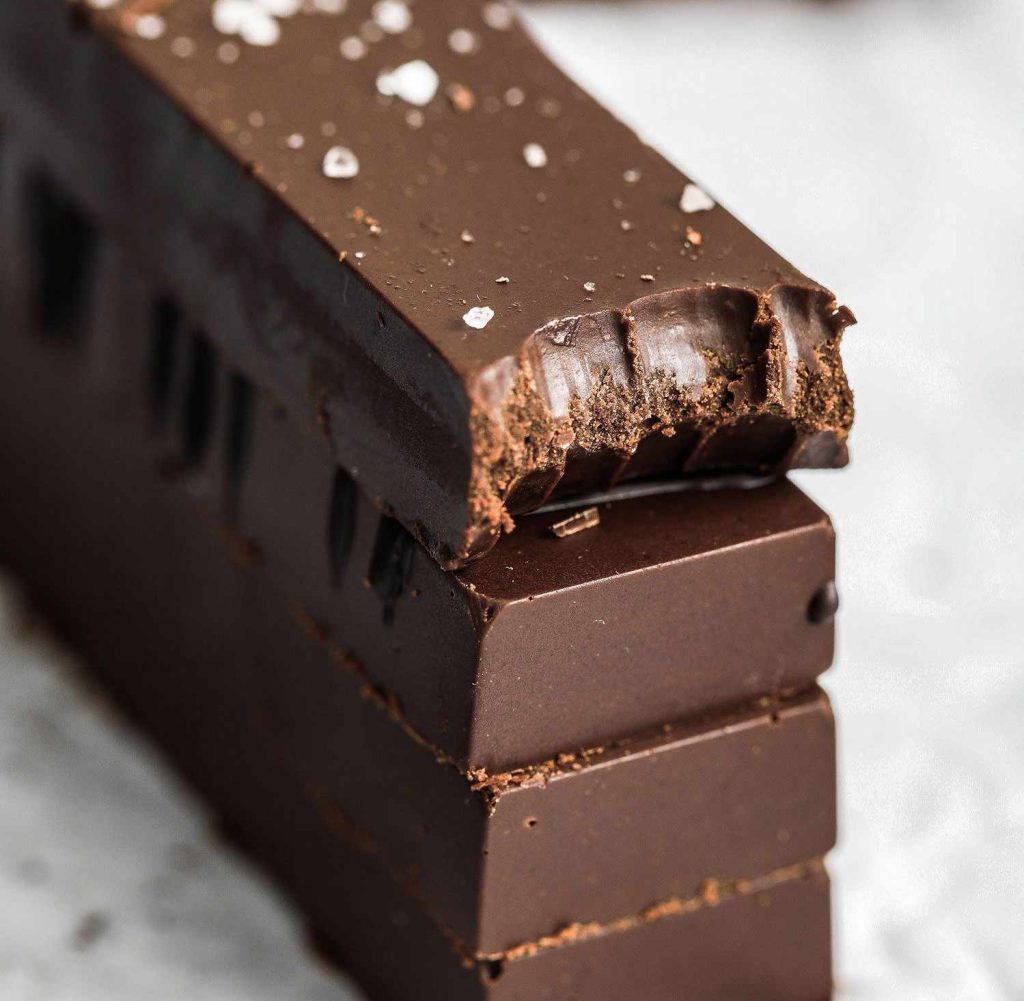 Now, they are well-known in the entire country. They seek high-quality foods from all around the world and prefer to use local sources whenever feasible. 
Their chocolates are manufactured from organic cocoa. They pay a premium for sustainable cocoa to ensure that the farmer partners and co-ops increase their profits.
Contact Info:
Phone:  1.888.478.3324 
Email: [email protected]
Website: https://www.purdys.com/
Mailing Address: 8330 Chester Street, Vancouver, British Columbia, Canada, V5X 3Y7.
2. Ecolechocolat
Ecolechocolat, founded in 2003, is a professional chocolate school that has assisted hundreds of graduates from all over the world in discovering their passion for chocolate, abilities, and launching chocolate enterprises.
Ecole Chocolat is a chocolate education institution run by a woman. They are the professional school of chocolate arts for both chocolatiers and chocolate manufacturers, founded by chocolatier Pam Williams. 
They also provide our time, leadership, knowledge, and cash to the preservation of the excellent chocolate industry and the conservation of good cacao.
Contact Info:
Phone: 1-213-291-8309
Email: [email protected]
Website: https://www.ecolechocolat.com/
Address: 505 Montgomery, San Francisco, CA U.S.
3. Netochocolate
Netochocolateuses are the highest grade cocoa beans acquired from the world's greatest cacao farmers and picked for dependably outstanding flavor. All of their truffles are also nut and gluten-free.
Tartikov – Rabbi Yechiel Babad has certified all of their items as Kosher and Parve. Except for Nougat, which contains egg whites, all of their goods are vegan.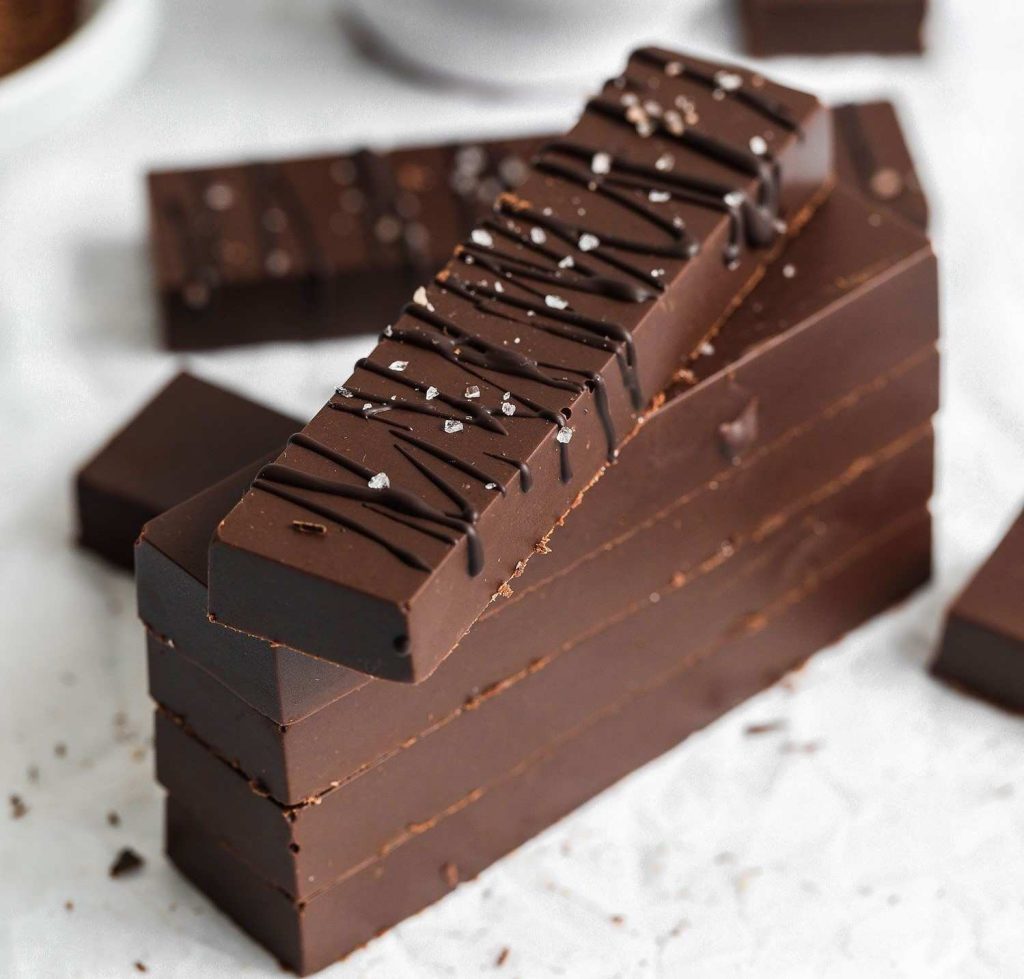 Each item is handcrafted by their chocolatiers every day using traditional French techniques.
Because their chocolate is rolled, cut, dipped, and decorated by hand in small amounts, each piece has its unique personality.
Contact Info:
Phone: 347-699-1451
Email:  [email protected]
Website: https://www.netochocolate.com/
Address: 3036 Nostrand Ave, Brooklyn, NY 11229.
4. Sjaaks
Sjaak's Organic Chocolates is a family-owned and run business with roots in the past and an eye toward the future.
Jacques Holten, who was born in 1943, is a well-traveled chocolatier from the little Dutch town of Blerick.
Sjaak's Organic Chocolates is now a minority-owned and family-run business and its commitment to quality is linked to concern for the environment. 
They make tasty products as a reminder to be better by mixing organically-sourced ingredients with a special handcrafted method. You can try their vegan chocolates from the link below!
Contact Info:
Phone: 707-775-2434
Email: [email protected]
Website: https://www.sjaaks.com/
Address: 110 Monda Wa, Blue Lake, CA, 95525, 1340 Commerce St, Ste D, Petaluma, CA,94954.
5. No Whey Chocolate
No Whey Chocolate, work hard to guarantee that everyone has access to high-quality natural, vegan, and allergen-free chocolate. 
Their offerings include milk-like chocolate, vegan white chocolate, and Reeses TM peanut butter substitutes.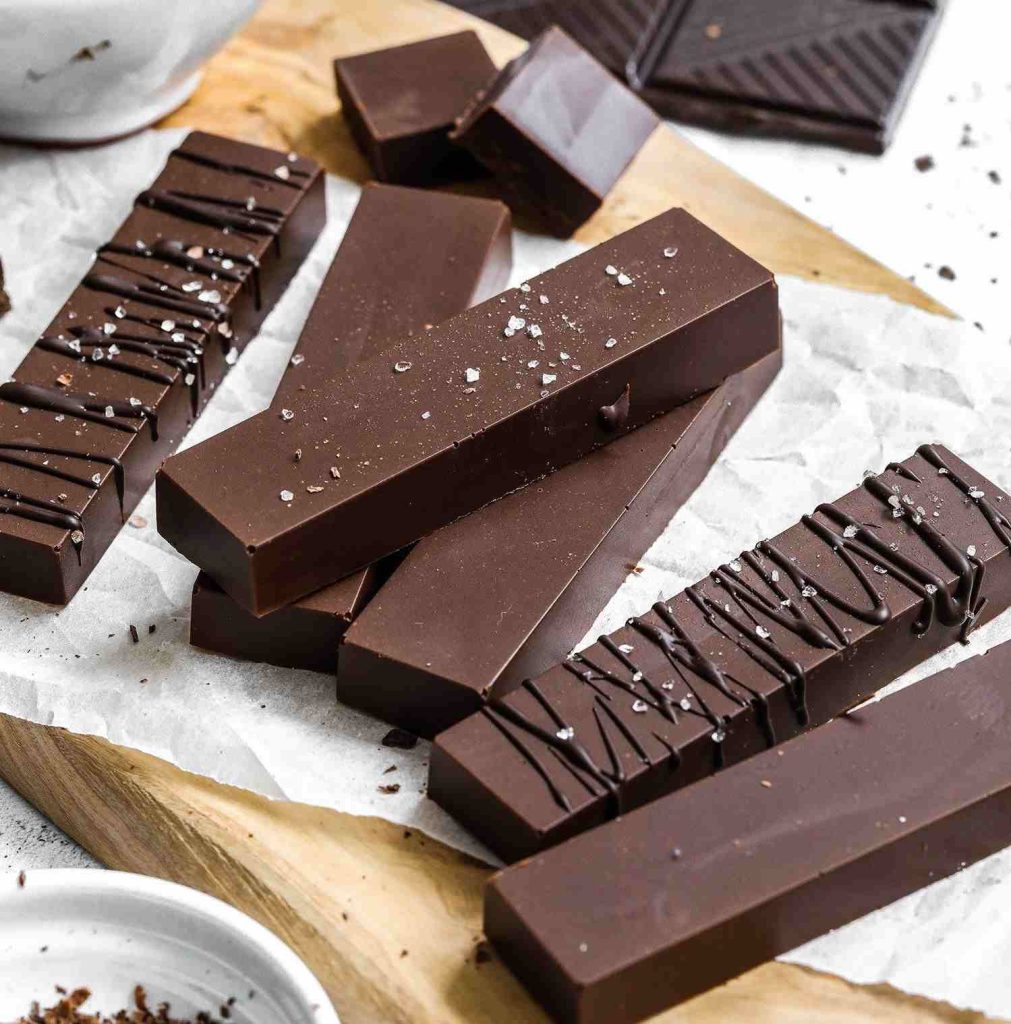 They supply Chocolate No No's- A vegan chocolate, milk-free chocolate, dairy-free chocolate, nut-free chocolate M&M's TM alternative, utilizing dairy-free and common allergen-free ingredients and facilities. 
All of the vegan nut-free options are available and you can see their product line from the list below!
Contact Info:
Website: https://nowheychocolate.com/
Address: Lakewood, NJ 08701.
6. Fine And Draw
Daniel Sklar founded FINE & RAW in a famed Williamsburg, Brooklyn artist loft in 2007. Daniel began by creating little quantities of chocolate and sharing them with friends…he then began transporting them on his bicycle to local suppliers of good food. 
FINE & RAW creates handmade chocolate bars, truffles, spreads, and whatever else their team may conjure up. They begin by obtaining the best cacao beans available and specialize in clear ingredient lists. 
Their goods are always organic, plant-based, and high-quality. You can be the judge of that by buying their vegan chocolate in bulk!
Contact Info:
Phone: 718-366-3633
Email: [email protected]
Website: https://www.fineandraw.com/
Address: 70 Scott Ave | Brooklyn | NY | 11237.
7. Cocoa Parlor
Cocoa Parlor is a leading supplier of artisan chocolates handcrafted with organic and vegan-based ingredients that are healthy, delicious, and loved by many customers.
They started like every other chocolate shop with a few customers but grew their service as the orders kept piling in. Their work is extremely good and preferred by other shops too.
You should try their chocolates if you live in California and looking for a loyal and reasonable bulk supplier of vegan chocolates!
Contact Info:
Phone: 949-877-9549
Email: [email protected]
Website: https://www.cocoaparlor.com/
Address: 31161 Niguel Rd A, Laguna Niguel, CA 92677.
Also, check out our article on the List Of Wholesale Bubble Tea Suppliers & Vendors!