The history of Belgian chocolate may be summed up in four major innovations: the praline, the ballotin, the chocolate spread, and the method for transporting liquid chocolate.
The praline, the first chocolate filled with a soft centre, was created by Jean Neuhaus Jr. in 1912.
List Of Wholesale Belgian Chocolate Suppliers:
Belgium's Chocolate Source
Belgian Chocolatier Piron, Inc. 
Fraktals' store
World Wide Chocolate
The Chocolate Works
Guittard Chocolate Company
Dwight Barnes
1. Belgium's Chocolate Source
Belgium's Chocolate Source have been bringing our love and expertise of Belgian candies and chocolates to American consumers for about two decades now. 
Every one of their labels has been handpicked because of its commitment to social responsibility, longstanding history, and high standards of workmanship. Numerous recipes are closely guarded family secrets that have been used for decades.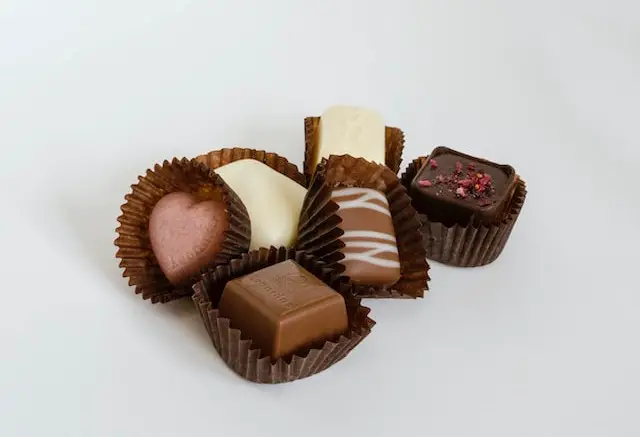 At Belgium's Chocolate Source, they are pleased to offer these delectable treats for sale. Belgian master chocolatiers and confectioners use natural, GMO-free ingredients to create all delicious treats. 
Contact Info:
Phone:  877-INDULGE (877-463-8543)
Email: [email protected]
Website: https://belgiumschocolatesource.com/
Address: 480 Adams Street, Suite 202, Milton, MA 02186.
2. Belgian Chocolatier Piron, Inc. 
Belgian Chocolatier Piron, Inc's chocolate fall specialities have arrived. Your ghost will be delighted by these chocolate Jack-O'-Lantern Lollipops, which have been decorated by hand. 
Presents for the host that is both beautiful and delicious, chocolate pumpkin boxes loaded with chocolates cut. Choose from their Chocolate Turkeys or Chocolate Wishbones for a delicious addition to your Thanksgiving feast. 
Without ever using artificial flavours, colours, or preservatives, our Master Chocolatier, who hails from Belgium, crafts chocolates and novelty items in an authentic Belgian manner.
Contact Info:
Phone: 847-864-5504 / 847-864-5573
Email: [email protected]
Website: https://www.belgchocpiron.com/
Address: 509-A Main Street, Evanston, IL 60202.
3. Fraktals' store
Produced with care and attention to detail in Aurora, ON, fraktals are created with only the finest ingredients. The amazing buttercrunch centre of a fraktal has notes of Canadian maple syrup. 
The buttercrunch in fraktals is sandwiched between two layers of Belgian chocolate, one of which is milk chocolate and the other is the brand's new 70% dark chocolate.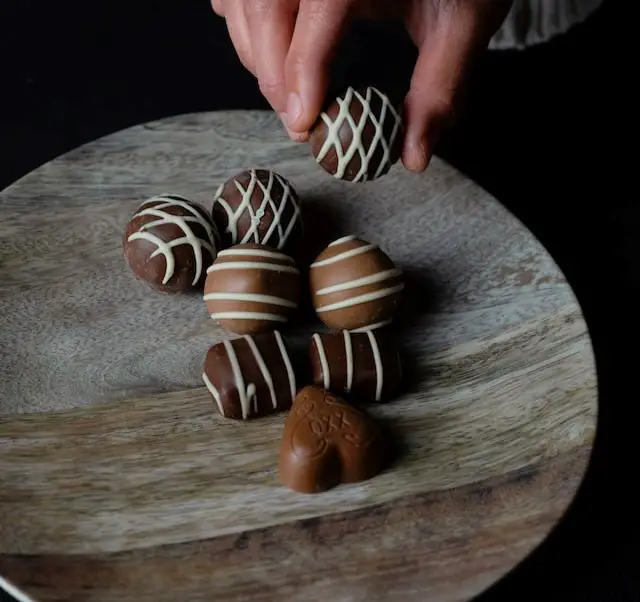 Everything about this artisanal delight, from the first stirring of the buttercrunch to the hand-knotted ribbon, is done by hand since it is produced in tiny amounts.
Contact Info:
Phone: 905.727.7279
Email: [email protected]
Website: https://fraktals.com/
Address: 145 Industrial Pkwy S. Unit 1, Aurora, ON, L4G 3V5.
4. World Wide Chocolate
World Wide Chocolate is a global supplier of fine chocolates, candies, and gourmet foods. They take great satisfaction in providing first-rate goods and services to our clients at reasonable costs. 
When you place an order with World Wide Chocolate, you can count on attentive service, a user-friendly interface, and high-quality goods. 
To better serve you, they source items from all around the world, customise the packaging to specifications, and ship them to your home or business as soon as possible. 
They value the chance to become a trusted partner in your search for chocolate and will do all in their power to merit and keep your continued confidence as a client.
Contact Info:
Phone: +1 (603) 942-6032 
Website: https://www.worldwidechocolate.com/
Address: 424 NH-125 Unit 7 | Brentwood NH 03833.
5. The Chocolate Works
The slogan for Chocolate Works is, "Create happiness one chocolate grin at a time." In 1973, John Whaley realised this dream by opening the 5th Avenue Chocolatiere.
Joe, his son, started Chocolate Works to carry on the family business of manufacturing chocolate by hand and to open chocolate shops where people of all backgrounds may learn to make their treats.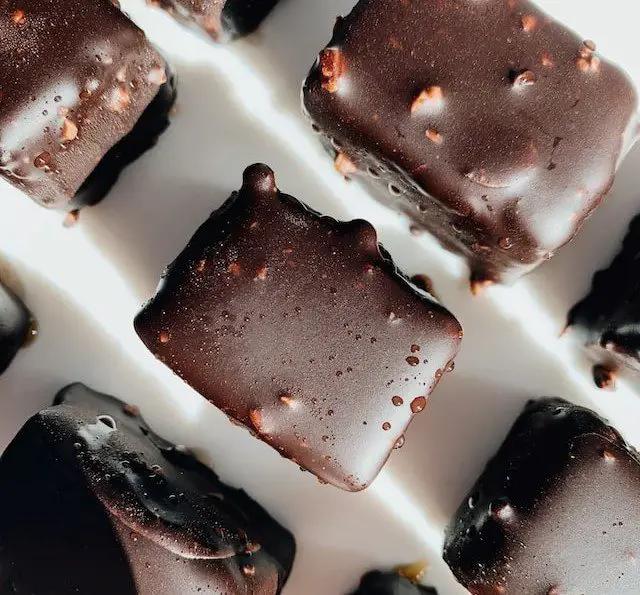 The finest ingredients and time-honoured family recipes are the foundation of every one of their master chocolatiers' hand-crafted artisan chocolates. These chocolates are as visually appealing as they are tasty because of their careful attention to detail.
Contact Info:
Email: [email protected]
Website: https://www.chocolateworks.com/
Address: 225 Buffalo Avenue, Freeport, NY 11520.
6. Guittard Chocolate Company
For 31 years, Etienne was at the helm of the business. While he may have begun with little more than a few bags of cocoa beans, by the time of his death in 1899, Guittard Chocolate was a well-established firm that had played a significant part in the development of San Francisco's commercial sector. 
After his father's death, Etienne's son Horace C. Guittard took leadership of the Sansome Street factory, which was among the many buildings in the city that were devastated in the 1906 earthquake. 
Guittard Chocolate Company got back on their feet with the assistance of the Brandensteins from MJB Coffee. Following a short period of operation on Commercial Street, Guittard relocated to Main Street, where it began producing just chocolate.
Contact Info:
Phone:  (800) 468-2462 or (650) 697-4427
Website: https://www.guittard.com/
Address: 10 Guittard Road, Burlingame, CA 94010.
7. Dwight Barnes
Dwight Barnes insisted on using only the best materials, such as raw chocolate from Belgium, handcrafted marzipan, French cocoa butter, and Minnesota dairy milk and butter.
All of Mr B's treats are still made with the same ingredients by our expert chocolatiers. In addition, Barnes was quite diligent in following the procedure he had been taught in Belgium. 
Chocolates including truffles, caramels, fruit creams, and more are available, but Mr B's chocolatiers also create one-of-a-kind works of art. 
Whether you're looking for a tasteful business present or a unique way to express yourself, Mr B's CHOCOLATES has you covered.
Contact Info:
Phone: 320-235-1313
Email:[email protected]
Website: https://mrbchocolates.com/
Address: 1707 Technology Dr, Suite 101, Willmar Minnesota, 56201 United States.
Also, check out our article on the List Of Wholesale Chocolate Covered Strawberry Suppliers!