Since the late 1800s, Chicago has been known as the "sugar capital of the world." Chicago is the birthplace of Tootsie Rolls, Brach's, Frango, Wrigley Gum, Fannie May, and Mars Candy.
The National Confectionery Association was founded in Chicago in 1884, and it represented 69 confectionery firms, advancing candy-producing standards and promoting sweet products. Confectioners might turn to the Manufacturing Confectioner magazine for more information. 
The book provided a critical look at the confectionery business, with essays on human resources, production, manufacturing, and efficiency. 
The journal was available for shipping all around the world, but its headquarters were in Chicago, the city where much of the confectionary activity took place.
Currently, Chicago still stands as a legend in the marketplace, therefore a few of their best wholesale candy vendors have been listed below!
List Of Wholesale Candy Vendors & Suppliers In Chicago:
Candy Man
Mexicandy 
Superior Nut And Candy
Chicago Candy & Nut 
San Jose Imports
1. Candy Man
Candy Man is a subsidiary of the big corporation of L & P foods. They specifically cater to the candy-loving consumers in Chicago. Since 1977, L&P Foods has been happily serving the food community. 
To ensure a pleasant shopping experience, they endeavor to supply their loyal clients with high-quality items as well as competent and friendly service.
They also recommend children not visit their showroom as the presence of heavy machinery in the showroom on a daily basis, insurance requirements prohibit anybody under the age of 18 from entering. They can instead stay in the kid's zone, while the parents shop!
Contact Info:
Phone: (773) 783-4383
Email: [email protected]
Website: https://www.landpfoods.com/
Address: 7047 S. State St, Chicago, IL 60637.
2. Mexicandy 
Mexicandy Distributor, Inc. was founded in January 2012 with the goal of providing sweets directly imported from Mexico. They now sell products throughout Wisconsin, Michigan, Indiana, Missouri, and the Chicago suburbs.
Their Mexican candy is a must-taste for all the Mexican food lovers in the world, as they consist of spices, sweets, and everything that most consumers in Mexico like. Their candy is quite famous in the Mexican and ethnic communities in Chicago, and if you are a big fan of these candies, then go to the link below and shop away!
Contact Info:
Phone: 773-847-0024
Email: [email protected]
Website: http://www.mexicandychicago.com/
Address: 2332 S. Blue Island Ave, Chicago, IL. 60608.
3. Superior Nut And Candy
 Superior Nut And Candy is centrally placed in the Midwest, and now delivers its products to all parts of Chicago. Since 1982, they have been a certified, renowned manufacturer, processor, and distributor in the snack food sector, serving clients and consumers. 
Their reach reaches across North America, and consists of a number of fans in the place, as their candy suits their population and is loved by many.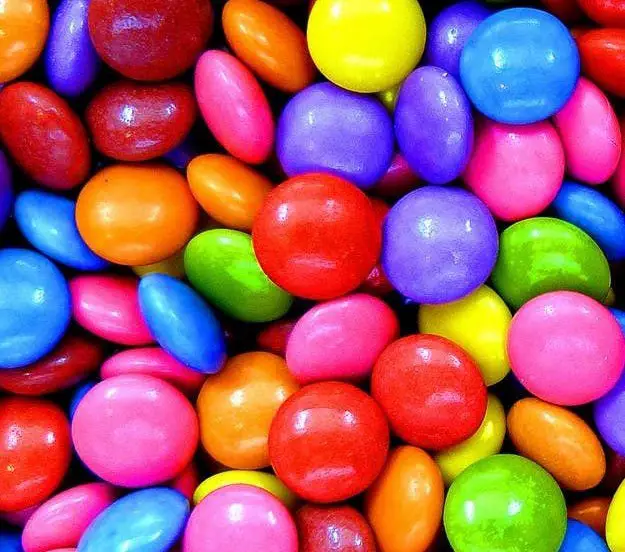 Their main line of business is private label processing and packaging of tree nuts and seeds, gourmet snack mixes, dried fruit, and chocolates. 
Customized orders, design, packaging, and warehousing are also available through their website link below!
Contact Info:
Phone: (773) 254-7900
Email: [email protected]
Website: https://www.superiornutandcandy.com/
Address: 1140 W. Exchange Avenue, Chicago, Illinois 60609.
4. Chicago Candy & Nut 
Chicago Candy & Nut is the shop that supplies the products of Arway Confections in Chicago. Arway was founded in 1950 with the goal of providing higher-quality items than were previously offered.
Chocolate Pecan Caramel Patties were the initial product, and it has transformed into a number of product lines such as chocolates, candies, and nut-based desserts too! 

From a single client to supplying hundreds of distributors, retailers, fund-raisers, baggers, catalogs, nut businesses, and marketing organizations countrywide: the company has continuously developed and increased its customer base.
Contact Info:
Phone: (800) 695-0612
Website: https://arwayconfections.com/
Address: 3407 N Kimball Ave, Chicago, IL 60618.
5. San Jose Imports
San Jose Imports is a Chicago-area confectionery firm that provides a diverse range of wholesale items. They have over 800 different things to choose from, including candy, chocolate, party favors, and pietas.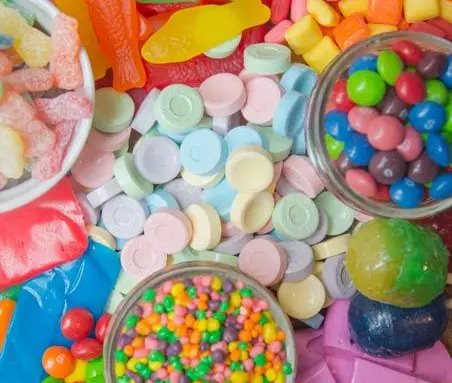 They are also the largest provider of Mexican candies and party gifts in the Chicagoland region and throughout the Midwest. Their whole product line is sourced straight from Mexico.
Those seeking wholesale Mexican candy and party gifts may simply discover what they need at San Jose Imports, as they make certain that every product, is authentic, natural, and tasty. 
Contact Info:
Phone: (773) 523-8105
Email: [email protected]
Website: https://www.fcsdistribution.com/
Address: 4500 South Kolin Avenue, Chicago, IL 60632.
Also, check out our article on the List Of Wholesale Vendors & Suppliers In Maryland!