Children often prefer sweet candy over older age groups, yet the happiness we acquire from sugar as children seldom disappears completely. In many situations, candy reminds adults of their childhood, with just one taste or even fragrance of a particular sweet bringing back happy memories.
According to several studies, consuming candy and other sweet foods might improve our happiness. Even sucking a lollipop or chomping down on a familiar piece of chocolate might reduce tension. Therefore, many suppliers sell a variety of candies to appease the growing demand in society. The list below contains several wholesale candy vendors and suppliers based in Miami!
List Of Wholesale Candy Vendors & Suppliers In Miami:
Sugarman Candy
Miami Candies
Rex Discount
Exquisito Chocolates
Latin Candy Inc
Camila's Cake
Bulk Candy Wholesaler
OMG Brigadeiros 
Sweet Life 
Sugar Factory
1. Sugarman Candy
Sugarman Candy is happy to provide the greatest wholesale candy variety on the Internet! Their candies are ideal for fund-raising events, weddings, school activities, novelty businesses, bridal showers, bat mitzvahs, and many other occasions.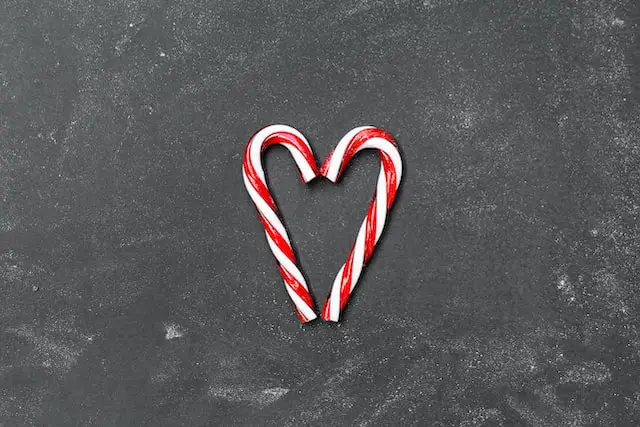 They offer everything you need to put together a candy buffet for your next occasion. Their team is dedicated to providing excellent customer service, and client happiness is our top concern. They also strive to provide you with the best items at the best pricing. 
Contact Info:
Phone: +1-305-982-8553
Website: https://www.sugarmancandywholesale.com/
Address: 1720 NW 20th Street Miami FL, 33142.
2. Miami Candies
Miami Candy Sweets & Snacks sells a broad range of candies to multiple retailers and candy shops in Miami. You can find sweets in a variety of shapes and sizes, retro candy, beloved candy brands, and an incredible assortment of candy colors. They have the ideal sweets to complement a party theme, occasion, event, or if you want to make your candy buffet table!
All their candy products are shipped directly from the maker, and our candy hunters seek producers of hard-to-find / old candy. If you are a store or company owner and would like to earn an additional wholesale buyer discount, you can go to the website below and fill out an application and get amazing wholesale prices!
Contact Info:
Phone: +1 786-842-3112
Website: https://miamicandies.com/
Address: Miami, FL 33186, United States.
3. Rex Discount
Rex Discount is a privately owned wholesale firm that specializes in selling merchandise including a range of candies imported from all around the world. Rex's objective is to help our clients discover a competitive advantage in their field by supplying mutually beneficial goods.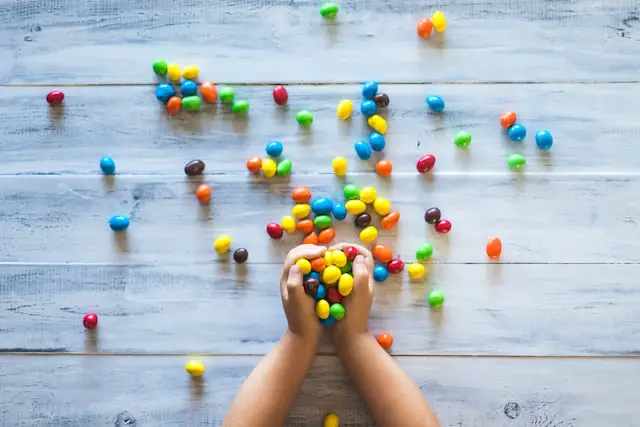 Rex Discount was founded in 1981 as a discount store on the intersection of 42nd E 4th Ave. in Hialeah, FL as a dream for Pepe Carrera, a guy who had lost everything in his native country. He understood that with hard effort, ethics, and desire, he could do anything. He created the firm from the ground up through tenacity and determination. Rex is still owned and run by the same guy and his family today.
Contact Info:
Phone: (305) 633-6650
Email: [email protected]
Website: https://www.rexdiscount.com/
Address: 3690 NW 62nd St Miami, FL 33147.
4. Exquisito Chocolates
Carolina Quijano, our "Chocolate Empress," was already a chocoholic when she went to Paris for a Wall Street consulting job that required her to fly 150,000 miles every year. 
She sampled wonderful life-changing chocolate and spent the next two years attempting to recreate it in her tiny NYC studio apartment while continuing to work her demanding job on Madison Avenue. Hundreds of recipe experiments later, in 2014, she took the plunge and relocated to Miami to open a chocolate factory that now is a leading manufacturer and distributor of chocolates and candies.
Contact Info:
Phone: 786-558-4580
Email: [email protected]
Website: https://www.exquisitochocolates.com/
Address: 2606 SW 8th St, Miami, FL 33135, United States.
5. Latin Candy Inc
Latin Candy Inc was established in 2014 and has been commercializing cookies, chocolates, and groceries in the United States, namely in Florida.
Their team is dedicated to giving our clients the highest level of pleasure by offering authentic Venezuelan and Colombian items that make them feel as if they are in their own country. 
Their inventory of candies consists of the top-most brands and flavors, which will surprise and delight you. Some of our goods are not readily available at your neighborhood store. They also offer wholesale to markets, restaurants, and retailers around the country.
Contact Info:
Phone: +1 (786)391.0457
Email: [email protected]
Website: http://latincandyinc.com/
Address: 12401 SW 134 ct Unit #1, Miami, FL 33186.
6. Camila's Cake
Camila's Cake is serving the South Florida area for over a decade, our mission is to provide reasonable quality materials for all home/commercial/hobbyist bakers, cake designers, and Baking Professionals.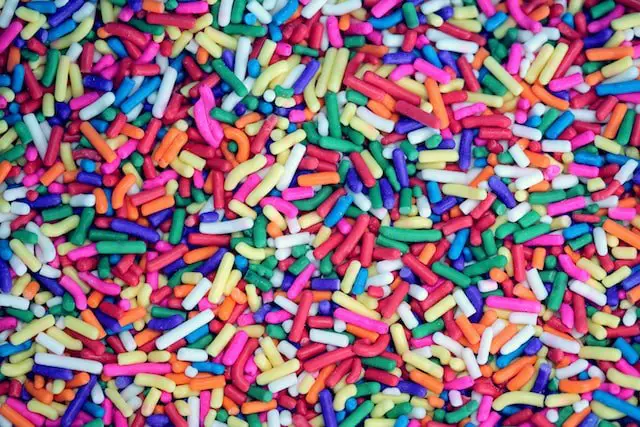 They aspire to be the one-stop-shop for all things connected to edible art design. Customer service is the foundation of any successful business, and their highly experienced crew consistently surpasses people's expectations. You can check out their items from the list below.
Contact Info:
Phone: (305)228-8883
Email: [email protected]
Website: https://www.camilascake.com/
Address: 9365 SW 40 street, Miami, FL. 33165, United States.
7. Bulk Candy Wholesaler
Bulk Candy Wholesaler is a platform that sells a variety of amazing candies from several reputable brands such as Sweet works, Sunrise Confections, Sugarman Candy, Hospitality, Espeez, Squire Boon Village, D & P, Hershey's, Naturejam, and Sunrise Confection.
They also provide several types of candies at affordable rates. Some of these candies are lollipops, gumballs, gummy, chocolate gems, jellybeans, kosher, bulk candy, candy bars, Hershey kisses, and many more! You can see the all from the website listed below.
Contact Info:
Phone: 1-954-746-2773
Email: [email protected]
Website: https://www.bulkcandywholesaler.com/
Address: 10001 NW 50 Street, Suite 113, Sunrise FL, 33351.
8. OMG Brigadeiros 
OMG Brigadeiros OMG is a humble, family-owned business that strives to deliver amazing moments and experiences for our OMG fans and Team while always respecting one another. It was founded in 2015, and since then, we have overcome incredible challenges, and our customers' support has been critical to our success.
Currently, they have two sites in Miami and want to expand shortly. Their food is quite famous in Miami and is a must-try for all candy lovers!
Contact Info:
Phone: (305) 456-8378
Email: [email protected]
Website: https://www.omgbrigadeiros.com/
Address: 2205 Southwest 23rd Avenue, Miami, Florida 33145
9. Sweet Life 
Sweet Life is a well-known store based in Miami, and its goal is to spread the joy of cookies and candies around the world. They also offer classes to beginners and candy manufacturers who want to learn the art of baking and making delicious candies.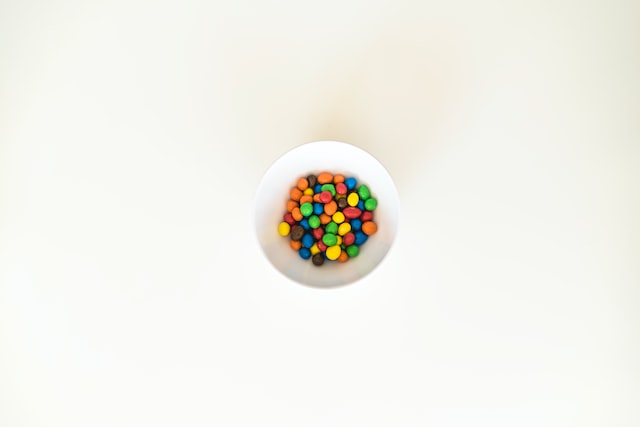 Sweetlife also sells cakes which is their signature food, but over time their candies have stolen the hearts of many, you can be one too if you try out their candies!
Contact Info:
Phone: (305) 382-1089
Email: [email protected]
Website: https://www.sweetlifecakesupply.com/
Address: 12394 SW 127th Ave, Miami, FL 33186, USA.
10. Sugar Factory
 Sugar Factory Miami features the renowned retail items of the business, including the world-famous Couture Pops. They have many items on their website such as novelty and bulk candy, snow cones, gelato, and ice cream sandwiches.
Sugar Factory Miami's menu also includes a wide range o food items such as pancakes, crepes, burgers, King Kong Sundae, hot chocolate, frozen hot chocolate, decadent shakes like the chocolate, and whipped cream and Oreo cookies.
Contact Info:
Phone: 305-535-9773
Email: [email protected]
Website: https://sugarfactory.com/
Address: 1060 Ocean Drive, Miami, FL 33139.
Also, check out our article on the List Of Wholesale Chocolate Melts Suppliers & Vendors!