The pectoralis minor, often known as the tenderloin, is used to make chicken tenders.
Tenders, on the other hand, are made from the pectoralis minor muscle, often known as the tenderloin, and were made famous at a New Hampshire cafe in the 1970s.
Chicken tenderloin is a cut of chicken breast that is considered white meat.
If you are looking for an amazing wholesale supply of chicken tenders from the list below.
List Of Wholesale Chicken Tenders Suppliers:
Rich Chicks
AmeriChicken
Chicken On The Run
GariMark Foods
John Soules Foods
Midamar
Just Bare
1. Rich Chicks
Rich ChicksFlavor and nourishment are in plentiful supply at the Rich Chicks' dinner table.
Their team's daily mission is to satisfy clients' needs for delicious, healthy chicken that has traveled just a short distance from the farm to their tables. 
Rich Chicks is changing the face of the restaurant business one tasty dish at a time.
Their high-quality chicken products are constantly prepared in small amounts to promote more nutritious eating. 
Rich Chicks was founded on the principle that they should be proud to feed families the food they make, so that's why that's what they set out to do by bringing you the best chicken ever.
Contact Info:
Phone: (888) 475-9050
Email: [email protected]
Website: https://richchicks.com/
2. AmeriChicken
Matthew Ochs, a third-generation poultry grower, founded AmeriChicken Inc. in 2000 intending to capitalize on the opportunities presented by the growing demand for chicken that has undergone further processing for both conventional and alternative dining establishments.
For AmeriChicken, it's all about the partnerships it builds with its customers and the quality of its goods. At AmeriChicken, their employees know how vital it is to provide customers with a high-quality product that not only tastes wonderful, but also has a uniform texture, uniformly sized servings, precise food prices, and enough hold durations.
As a result, they offer low minimum purchases and can work with businesses of any size. Quality and consistency are guaranteed throughout the country and the world thanks to extensive distribution.
Contact Info:
Phone: 1-877-872-2442
Email: [email protected]
Website: https://www.americhicken.com/
Address: 1330 Copper Drive, Cape Girardeau, MO 63701.
3. Chicken On The Run
In 2003, Chicken On The Run began delivering only the freshest, highest-quality meats to customers' homes. The company is based in the areas of the city of Barrie, Ontario.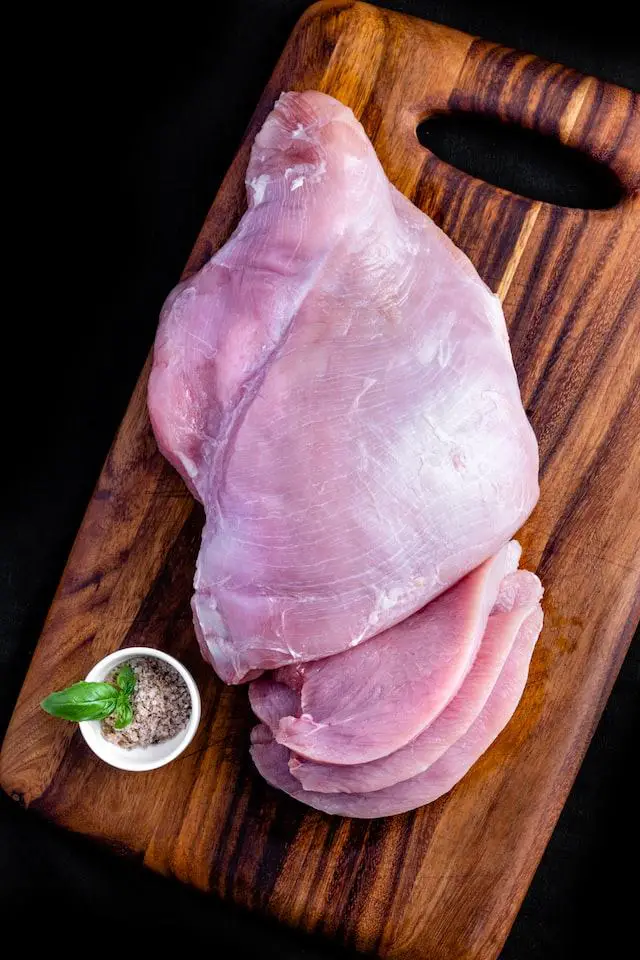 The owners were confident in our ability to succeed. Everyone was crazy about their chicken, home delivery service, and the fact that they could tell their meals had a "distinct" flavor from the others. 
However, the fact that the chicken was new and tasty was the only actual secret. You can find yourself an array of fresh and amazing chicken tenders in the list below.
Contact Info:
Phone: (705) 345-2949
Email: [email protected]
Website: https://chickenontherun.ca/
4. GariMark Foods
GariMark Foods, Inc. is committed to providing value to its distributors, operators, and customers in the food service industry by developing and producing distinctive products that consistently satisfy or exceed those customers' expectations.
GariMark Foods is a family-owned and -operated company that has been serving the food service industry since 1999. Distributors and operators in the food service industry have similar demands, and they work hard to fill them. 
They recognize that cost and value are major factors in making decisions and expanding business. They strive to keep costs low by reducing scrap and rejects, making things right the first time, and maintaining uniformity.
Contact Info:
Phone: (866) 230-2465
Website: https://garimarkfoods.com/
Address: 1000 Hurricane Shoals Road, N.E, Lawrenceville, Ga. 30043.
5. John Soules Foods
John Soules Foods makes savoring healthy and flavorful meals sound like a breeze. They supply beef and poultry with exceptional flavor for restaurants, food service distributors, and school lunch programs. 
Fully cooked options, such as rotisserie chicken breast strips, grilled chicken breast strips, pulled chicken, chicken tenders, and Certified Angus Beef brand goods, are popular with chefs in restaurants and at home.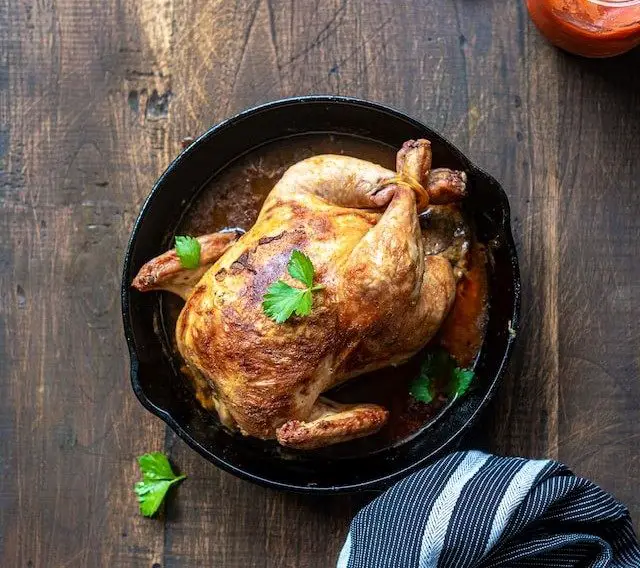 In addition to this, they have a complete selection of breaded chicken, Angus beef and chicken in the ready-to-cook variety, and chicken and beef strips that have been thoroughly cooked without the use of antibiotics.
Contact Info:
Phone: 800-338-4588
Website: https://www.johnsoulesfoods.com/
Address: 114-02 15th ave, unit 5, College Point, NY 11356.
6. Midamar
Established in 1974, Midamar is the first American firm to specialize in exporting Halal cuisine and USDA-approved protein products to the Middle East and Southeast Asia. 
Midamar was an early leader in the halal food industry and now supplies a broad variety of grocery shops, restaurants, K-12 and higher education institutions, healthcare facilities, wholesalers, and distributors across the world. 
Midamar is a well-known supermarket chain, famous for its high-quality frozen and chilled meats and other consumables, such as beef franks, deli meats, breakfast meats, and ready-to-eat meals. Midamar has always been committed to maintaining the highest standards of Halal brand integrity. 
Contact Info:
Phone:  1-800-362-3711
Email: [email protected]
Website: https://midamarhalal.com/
Address: 1105 60th Ave SW Cedar Rapids, IA 52404.
7. Just Bare
Just Bare is an amazing provider of chicken tenders in the USA. They are held to the high standards set out by the USDA, and a third-party certification agency has confirmed that they are doing all in their power to preserve biodiversity, reduce our environmental impact, and comply with all relevant regulations.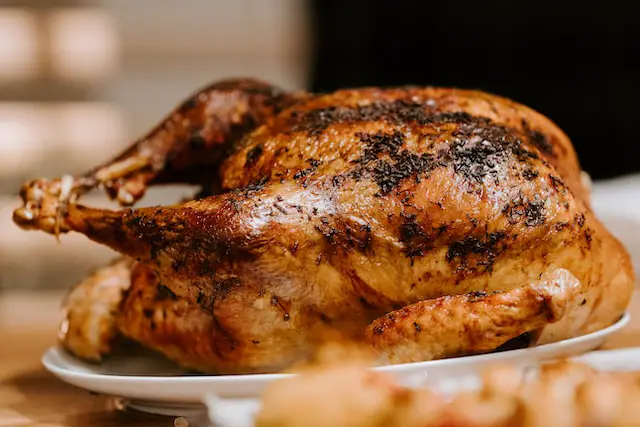 Independent testing has shown that Just Bare® All Natural products are by the AHC program's scientifically-based animal welfare requirements.
This signifies the item has been lightly processed and contains no artificial additives, colorings, or preservatives. However, the FDA has severely barred and monitored the use of artificial or added hormones and steroids in chickens since the 1950s. 
Contact Info:
Phone:  1-877-328-2838  
Email: [email protected]
Website: https://www.justbarechicken.com/
Also, check out our article on the List Of Wholesale Indian Spices Suppliers & Vendors!