Chocolate was initially brought to England around 1600 as a drink, and it proved popular in this form for nearly 200 years.
The eighteenth century was the golden age of hot cocoa. American and British chocolate have varying amounts of cocoa butter and milk.
British chocolates, of course, employ British butter and cream, which has a greater fat content in and of itself; this provides British chocolate its smoother, richer flavor.
If you are looking for some good chocolate Suppliers in Uk, check out the list below!
List Of Wholesale Chocolate Suppliers In the UK:
Wholesale Sweets
Chocolate Falls
Whitakers Chocolates
World of Sweets (Hancocks) Limited
Britannia Superfine 
HF Chocolates
Creme' d'or
Hamiltons Chocolates
Guppy Chocolates
Pacari Chocolates UK
1. Wholesale Sweets
Wholesale Sweets UK is a Manchester-based confection and was founded in 2014 by Carl Brooks. The company has witnessed remarkable development and currently stands as one of the best ones in the UK.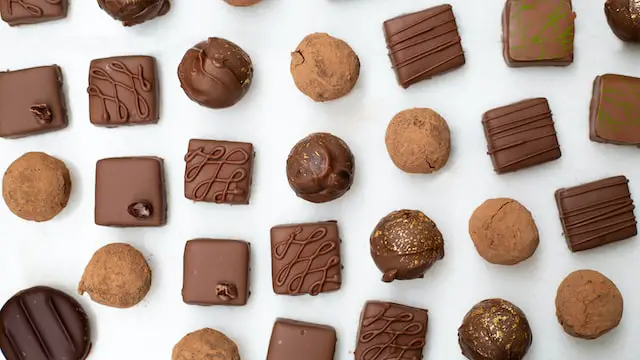 Their approach is simple: provide consumers with a mouth-watering selection of sweets, comprising major brands and undiscovered treasures, as well as unrivaled service.  
They think that being honest with your consumers, listening to their comments, and responding to their demands can help them swiftly develop strong, long-lasting ties. 
Contact Info:
Website: https://wholesalesweetsuk.co.uk/
Address:  Unit H Prestwich Ind Est, Coal Pit Lane, Atherton, Manchester, M460FY
2. Chocolate Falls
Bryden and Louise, a husband and wife duo from the McKinnie Group Partnership manage Chocolate Falls. The company began as a chocolate fountain rental company, one of the first in Scotland back in 2007, selling and renting Sephra chocolate fountains.
 With such a high demand for excellent chocolate, a source for Callebaut and Belcolade chocolate was discovered. Since 2008, the Chocolate Falls website has been servicing clients and has grown to contain over 1500 ingredients.
They also provide numerous popular daily sweet, chocolate, and crisp treats such as Haribo, Cadbury's, Swizzels Matlow, and Walkers.
Contact Info:
Phone: 07779 105160
Email: [email protected]
Website: https://www.chocolatefalls.co.uk/
Address: 23 Castle View, Port Seton, East Lothian, Scotland., EH32 0EN.
3. Whitakers Chocolates
Whitakers Chocolates has been producing classic British chocolates at the Skipton plant since 1889. Everything prepared in their UK chocolate factory adheres to the strictest food safety standards and employs only the best and most natural ingredients.
Their chocolate and raw ingredients originate from sustainable sources, and the majority of the chocolate products are gluten-free and palm oil-free.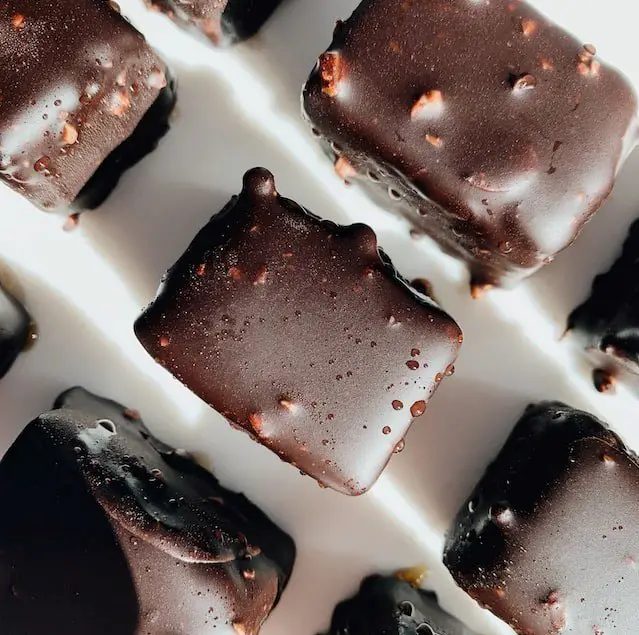 In addition, they own a vast selection of vegan chocolates that have all been certified by the Vegan Society.
All of their packaging is following our environmental standards and is broadly recyclable or home compostable, with few plastics. So, if you are seeking an environmentally friendly option, then this is perfect!
Contact Info:
Phone: +44(0)1756 792 531
Email: [email protected]
Website: https://www.whitakerschocolates.com/
Address: 85 Keighley Rd, Skipton, N. Yorks, BD23 2NA
4. World of Sweets (Hancocks) Limited
Ray Hancock and his wife Liz launched wholesale sweets from their UK sweet business in Shepshed near Loughborough in 1962, and Hancocks Cash and Carry was born.
Ray had realized the advantages of purchasing sweets and chocolates in bulk and had filled every available area in the building with confectionary to profitably serve other local merchants.
Hancocks is particularly known for its extensive selection of value and branded candy. A knowledgeable purchasing team ensures highly competitive pricing as well as a consistent schedule of exceptional special offers and unique bargains.
Contact Info:
Phone: 0330 2020903
Email: [email protected]
Website: https://www.hancocks.co.uk/
Address: 25 Jubilee Drive, Loughborough, Leicestershire, LE11 5TX, United Kingdom.
5. Britannia Superfine 
Britannia Superfine is a company owned by The Manser family. Currently, the business is still a family-owned wholesale service that has enthusiastically distributed good quality chocolate through hard work for over six generations.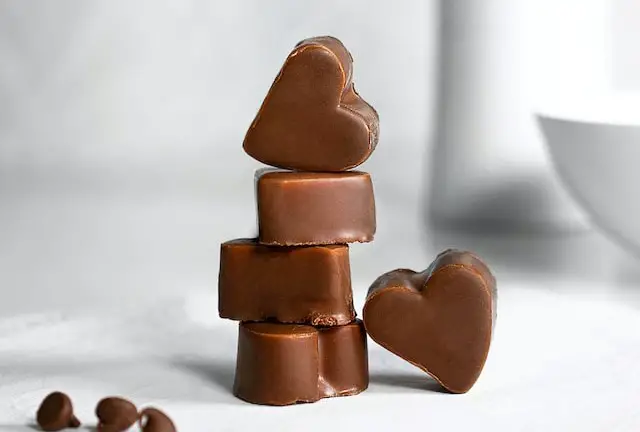 Britannia Superfine is now one of Europe's largest producers of chocolate, fondants, sugar, and chocolate-based components. You can visit the website below and look at their grand collection!
Contact Info:
Phone: +44(0) 1323 485 155
Email: [email protected]
Website: https://www.britannia-superfine.com/
Address: Chaucer Industrial Estate, Dittons Road, Polegate, East Sussex, BN26 6JF, UK.
6. HF Chocolates
At hf Chocolates, the team is passionate about high-quality confectionery, especially chocolate! Its mission is to deliver innovative solutions that make confectionery fun and enticing to both customers and consumers.
They currently have over 800 items in our diverse product line, ranging from exquisite to affordable chocolates. Some of their handcrafted by Europe's top artisan chocolatiers and regular branded chocolates are a good option for many customers. 
Contact Info:
Phone: +44 (0) 1937 840670
Email: [email protected]
Website: https://hfchocolates.co.uk/
Address: 1 Ash Way, Thorpe Arch, Wetherby, West Yorkshire, LS23 7FA.
7. Creme' d'or
Two friends, David Watkins and Tony Nelder brought their first shipment of Belgian chocolates from a tiny wholesaler just outside of Zeebrugge, and that is how Creme d'Or was created.
The two friends had a very clear vision: to provide their consumers with high-quality, fresh, and inventive products while providing customer service that would make others jealous. Over 30 years later, this culture is stronger than ever, and their team treats customers like family.
Contact Info:
Phone: +44 (0)1964 508080
Email: [email protected]
Website: https://www.cremedor.co.uk/
Address: Weel Road, Hull Bridge, Tickton, East Riding of Yorkshire, HU17 9RY, UK.
8. Hamiltons Chocolates
Hamiltons Chocolates was founded by Andrew and Sheila Campbell in the Cotswold town of Broadway in 1986. Their goal was to bring back the joy of buying sweets by opening an old-fashioned sweet store.
The shop specializes in classic sweets, toffees, and fudges and sold them in old-fashioned glass jars.
Both now and then Hamilton's chocolates are handcrafted by hand with Belgian chocolate.
Contact Info:
Phone: (01789) 400940
Website: https://www.hamiltons-chocolates.co.uk/
Address: Unit 11a Arden Forest Business Centre, Alcester, Warwickshire B49 6HW, UK – England & Wales
9. Guppy Chocolates
Guppy Chocolates are a family-owned company dedicated to supplying high-quality chocolate goods at competitive costs.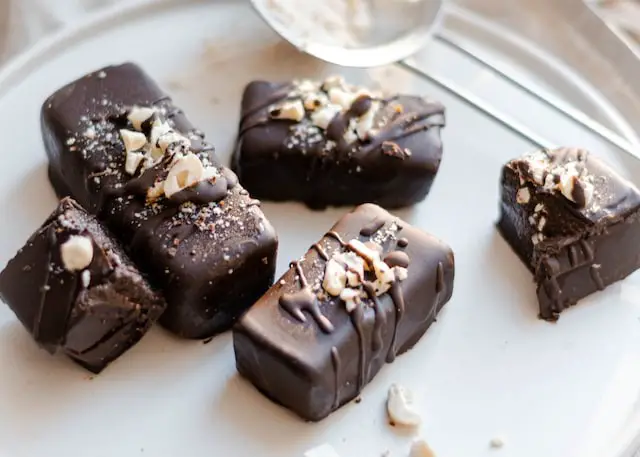 Quality chocolate manufacturing is the team's passion, and after many years of working for huge corporations in the financial services industry, they finally turned a garage to own a tiny chocolate factory and dedicate themselves to making the chocolate.
Contact Info:
Phone: +44 1347 878674
Website: https://www.guppyschocolates.co.uk/
Address: Industrial Estate, 22 Alan Farnaby Way, Sheriff Hutton, York YO60 6PG, United Kingdom.
10. Pacari Chocolates UK
Pacari has received nearly 300 international chocolate prizes to date. 
Pacari prioritizes flavor over all else, hence it only utilizes the best Ecuadorian cacao beans.
Arriba Nacional cacao beans are used in their chocolate, and these beans are known as "Fino de Aroma" because of their rich, full flavor and fruity and flowery undertones. You can have a taste of their chocolates too, so start shopping right away!
Contact Info:
Phone: +44 (0)7853019935
Email: [email protected]
Website: https://pacarichocolates.uk/collections
Address: Fair Business Alliance Ltd, 22 Minto Street, Edinburgh, EH9 1RQ, Scotland.
Also, check out our article on the List Of Wholesale Candy Vendors In Singapore!